Detroit Restaurant Workers Hungry for Justice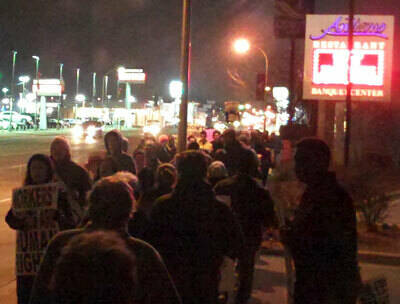 We wanted to make sure you didn't miss the announcement of our new Sustainer program. Once you've finished reading, take a moment to check out the new program, as well as all the benefits of becoming a Sustainer.

Detroit has been the poster child of the economic crisis, depicted as a ruined city, with its population bleeding away or hunkering down in squalid crumbling homes.
But contrary to this stereotype, life and work does still go on in Detroit for thousands of people. Among them are restaurant workers at Andiamo, an upscale Italian chain with several locations in the Detroit metro area. Hard times are not preventing these workers from standing up for their rights, as evidenced during two recent protests and the ongoing campaign of the Restaurant Opportunities Center (ROC) to win tens of thousands of dollars in unpaid wages and end alleged discriminatory employment practices at the restaurant.

ROC-Michigan, an affiliate of the national organization ROC-United, charges the Andiamo restaurant in suburban Dearborn with ​"a slew" of minimum wage violations and discrimination. They plan to file a federal claim seeking more than $125,000 on behalf of seven workers.
On Nov. 5 about 100 workers and community supporters delivered a letter to Andiamo management demanding a meeting to discuss the grievances of workers from the ​"front and back of the house," meaning cooks, servers, busboys and hosts. Bringing these usually very segregated parts of the workplace together is a major facet of ROC's work nationwide.
So far the company has not responded to the request for a meeting, according to ROC-Michigan coordinator Minsu Longiaru.
On Nov. 19 — the national day of action against wage theft — ROC held a community forum. The next day about 70 workers protested outside the restaurant during the Friday dinner hour, gaining much support from would-be diners and passersby, they said. On Nov. 24 they held another rally drawing several hundred people.
"The question is, what is the future of work really going to look like, in a city and region like Detroit," said Longiaru. ​"Is it going to be a situation governed largely by fear where employers expect workers to be grateful for a job even if it violates basic workers' rights? Or jobs where workers' rights are respected and they are able to support their families? We're saying it will be the latter."

ROC alleges Andiamo has violated federal minimum wage laws for tipped employees, including by having workers do non-tipped work (like cleaning floors) while they are earning hourly wages below the state and federal minimum. They also say Andiamo has made unjustified deductions from paychecks and forced workers to do overtime.

ROC also alleges discrimination based on race, gender or national origin in relation to promotions. The restaurant employs white, black, Latino and Middle Eastern workers.
As previously covered in this blog, ROC was started by workers from the World Trade Center's luxury restaurant after the 911 attacks.
ROC-United, officially launched in January 2008, says it has 3,200 members nationwide and has won $5 million worth of improvements in workplaces.

There are now chapters in Chicago, New Orleans, Los Angeles, Miami and other cities. ROC Michigan started in June 2008 and now has425 members. They are based in Detroit but organize across southeast Michigan. Nationally ROC enlists what they call ​"high road" employers who respect labor law and treat workers justly, to help set a good example and pressure ​"low road" employers to clean up their act.
In Detroit, the ​"high road" restaurant Slows Bar B Que has joined forces with ROC, including testifying in Washington in support of reforms to minimum wage law for tipped employees.
In Michigan and nationally, ROC focuses on six specific goals.
1) developing new restaurant worker organizing projects;
2) providing training and technical assistance to restaurant worker organizing projects;
3) conducting national research on the restaurant industry:
4) engaging in national policy work to improve working conditions for restaurant workers;
5) coordinating national campaigns of restaurant workers; and
6) convening restaurant workers across the country.
The group says it has already trained more than 1,000 workers.

This month it has gotten national attention for lobbying for the Healthy Families Act, in an effort to win paid sick days for restaurant workers. Organizers note that especially with swine flu hysteria, people hardly want a suffering restaurant worker coughing in their food. But without paid sick days, most restaurant employees go to work healthy or not. The Act would provide for up to seven paid sick days a year.

Longariu said Andiamo is the first workplace campaign for ROC-Michigan, with that struggle fitting into the group's larger push to impact federal and state policy and improve the restaurant industry across the region. In early 2010, they will release a ​"Behind the Kitchen Door" report about restaurant working conditions in southeast Michigan. Andiamo can send a signal by getting on board and becoming a partner, rather than antagonist, Longariu said.

​"Andiamo is a leader in the southeast Michigan restaurant industry in many ways," she said. ​"Why can't they also be a leader in how they treat their workers and send a signal to the rest of the industry?"
Be a Sustainer
We surveyed thousands of readers and asked what they would like to see in a monthly giving program. Now, for the first time, we're offering three different levels of support, with rewards at each level, including a magazine subscription, books, tote bags, events and more—all starting at less than 17 cents a day. Check out the new Sustainer program.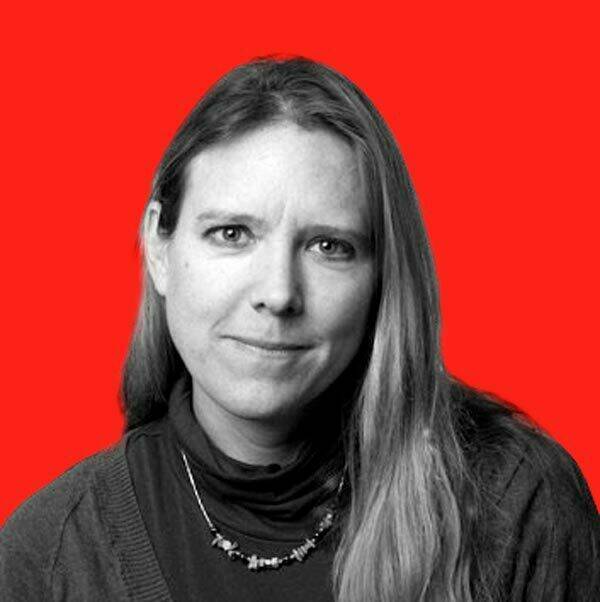 Kari Lydersen
is a Chicago-based reporter, author and journalism instructor, leading the Social Justice
&
amp; Investigative specialization in the graduate program at Northwestern University. She is the author of Mayor
1
%: Rahm Emanuel and the Rise of Chicago's
99
%.