Did Romney Don Brownface for Univision Interview?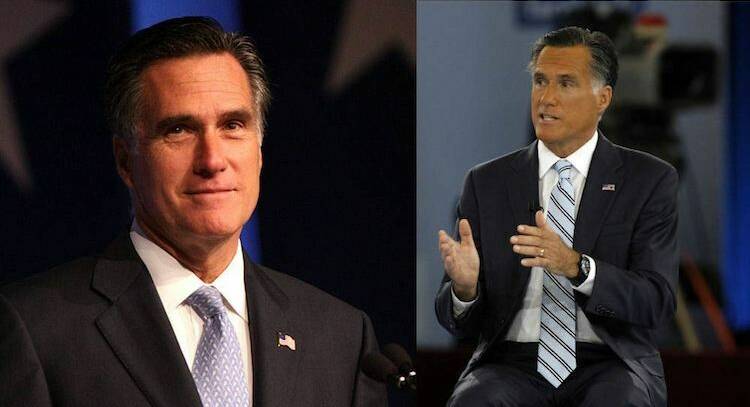 We wanted to make sure you didn't miss the announcement of our new Sustainer program. Once you've finished reading, take a moment to check out the new program, as well as all the benefits of becoming a Sustainer.

Social media was aflutter after Mitt Romney
&
rsquo;s appearance on Spanish-language Univision last night. Romney seems to have left the
&
ldquo;self-deportation
&
rdquo; strategy of the primaries behind and devised a different plan to hook the Latino vote: becoming one. The candidate appeared to be sporting brownface during the interview, observers allege, in an effort to woo Latino voters.The theory blew up after Democratic Underground published a set of before-and-after photos of Romney in a thread claiming the presidential hopeful had
&
ldquo;dyed his face brown
&
rdquo; for the interview. The crew at Latino Rebels, a site focused on Latino issues, agreed with the allegations.
&
ldquo;Damn, Gawker, get with the program,
&
rdquo; the site said via its Facebook.
&
ldquo;We knew this last night!
&
rdquo;Prominent media outlets like the Huffington Post (and an endless string of blogs) have also the reported the purported gaffe.Romney
&
rsquo;s Latin American policy focuses on characterizing the region as dangerous and a potential outlet for terrorist activity, but not much else. Unsurprisingly,
&
nbsp;Romney trails President Obama in
&
nbsp;support from Latino voters
&
nbsp;by
37
percent.In the now-infamous political fundraiser video, Romney jokes he would have had a
&
ldquo;better shot
&
rdquo; at winning the election had his father been born Mexican, rather than just in Mexico.A MoveOn​.org ad appeared on YouTube this week in response to those comments. The Latina featured had a message for Romney: You joke that you want to be [a Latino] so you can win? We
&
rsquo;re not laughing, Governor Romney, because regardless of race, a presidential candidate that has such contempt for Latinos would never deserve our support.
&
nbsp;Not sure what to believe? Compare the two Romneys and decide for yourself.
&
nbsp;
Be a Sustainer
We surveyed thousands of readers and asked what they would like to see in a monthly giving program. Now, for the first time, we're offering three different levels of support, with rewards at each level, including a magazine subscription, books, tote bags, events and more—all starting at less than 17 cents a day. Check out the new Sustainer program.
Nyki Salinas-Duda
is a former Assistant Editor at In These Times. She is a Chicago-based writer and a contributing editor at Gozamos. She holds a BA in Latin American history from the University of San Francisco.