Domestic Workers Emerging from the Shadows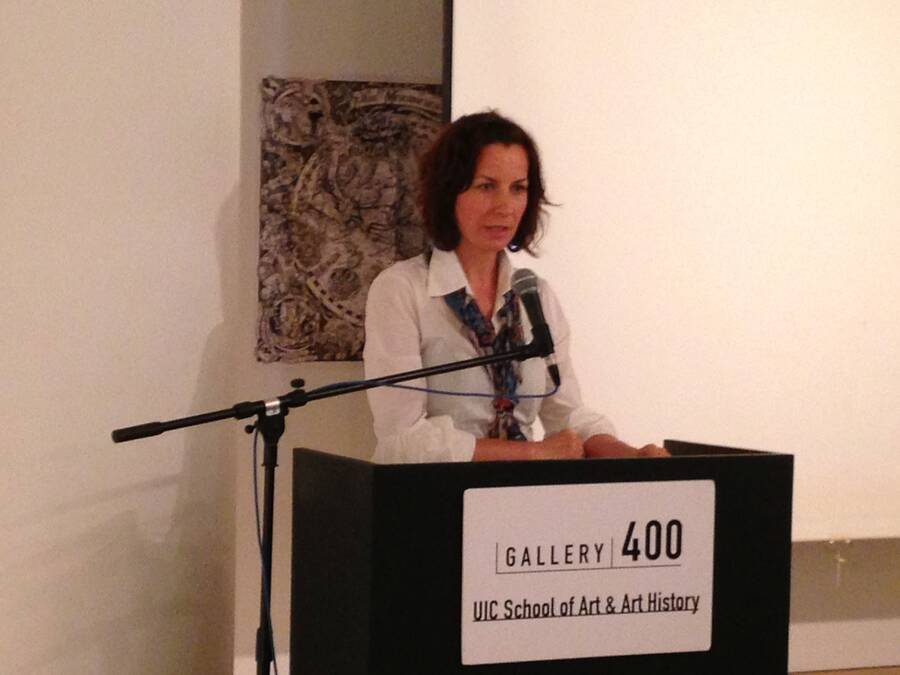 Domes­tic work­ers' sto­ries about how they are cheat­ed out of their wages, over­worked or not treat­ed with respect often move Ania Jakubek.
But every so often she hears a tru­ly trou­bling sto­ry like one offered by a woman, who told her how a mid­dle-income fam­i­ly made her live in their garage, sleep on a flim­sy cot and use a buck­et for her toi­let because they would not let her into their house at night.
"Peo­ple treat their pets much bet­ter," said Jakubek, an orga­niz­er for the Arise Chica­go Work­er Cen­ter, which has served sev­er­al thou­sand work­ers since its found­ing a dozen years ago.
Jakubek works with Pol­ish domes­tic work­ers, who make up a large num­ber of Chicago's domes­tic work­er ranks, and with whom she has a spe­cial bond. She came to the U.S. from Poland to work as an au pair and was plunged into sub-min­i­mum wages and a heart-break­ing job.
Her descrip­tion of the indig­ni­ties faced by domes­tic work­ers came at a recent forum in Chica­go at the Uni­ver­si­ty of Illinois-Chicago's Gallery 400, spon­sored by the Nation­al Domes­tic Work­ers Alliance and In These Times. She and oth­ers spoke of con­tin­ued abus­es, but also the progress spawned by efforts to help domes­tic workers.
Sheila Bap­at described domes­tic work­ers' march towards their rights in the U.S. as an upward effort with laws guar­an­tee­ing them pro­tec­tions already passed in Cal­i­for­nia, New York, Mass­a­chu­setts and Hawaii.
It is an effort, she explained, that links the two mil­lion domes­tic work­ers in the U.S. with the domes­tics around the world, whose ranks have been esti­mat­ed at from 50 to 100 mil­lion. A San Fran­cis­co-based labor lawyer and writer, Bap­at is the author of Part of the Fam­i­ly?: Nan­nies, House­keep­ers, Care­givers and the Bat­tle for Domes­tic Work­ers' Rights.
As their efforts and sup­port grow, Bap­at sug­gest­ed that domes­tics could ben­e­fit from help from orga­niz­ers. She lament­ed the long-term set­back that domes­tic work­ers suf­fered when they were exclud­ed from the pio­neer­ing work­place pro­tec­tions laid down by the Fair Labor Stan­dards Act in 1938.
Domes­tic work­ers also need legal pro­tec­tions from the abus­es some­times car­ried out by employ­ers pro­tect­ed by diplo­mat­ic immunity.
She was refer­ring to the Indi­an envoy who left the U.S. ear­li­er this year after she was charged with mak­ing false state­ments on a work visa for a domes­tic brought from India. Pros­e­cu­tors said the maid was earn­ing less than $3 an hour. A fed­er­al court judge lat­er dis­missed the charges, say­ing the envoy had diplo­mat­ic immunity.
Besides the lack of work­place pro­tec­tions, one of the major chal­lenges domes­tics face is that ​"they are social­ly and cul­tur­al­ly invis­i­ble," Bap­at said.
The impact of their invis­i­bil­i­ty, said Jakubek, leads to a sense among domes­tic work­ers that ​"they are not worth much." As a result, Jakubek said she works to bring domes­tics togeth­er reg­u­lar­ly to share their expe­ri­ences as well as to help them bond.
That kind of out­reach mat­tered to Mag­dale­na Zylinska.
"It gave me hope and rea­son to believe that we are not alone," said Zylin­skia, who began work­ing as a maid soon after arriv­ing in the U.S. from Poland and has since become a vol­un­teer with Arise Chicago.
She has thrived, she said, when work was plen­ty, and suf­fered when peo­ple cut back on hir­ing her, some­times can­cel­ing jobs with­out any notice.
"Some­times peo­ple, who hire us don't real­ize that we are also peo­ple with bills to pay."
The invis­i­bil­i­ty and abus­es moved Bap­at, draw­ing her deep­er into the issue, and lead­ing her into writ­ing about them, she said. But so did her con­vic­tion that the strug­gle of domes­tic work­ers is no longer a hid­den struggle.
"It is final­ly begin­ning to change — who is lis­tened to and who gets pow­er," Bap­at said.
Stephen Franklin is a for­mer labor and work­place reporter for the Chica­go Tri­bune, was until recent­ly the eth­nic media project direc­tor with Pub­lic Nar­ra­tive in Chica­go. He is the author of Three Strikes: Labor's Heart­land Loss­es and What They Mean for Work­ing Amer­i­cans (2002), and has report­ed through­out the Unit­ed States and the Mid­dle East.