Law Enforcement Has Quietly Backed Anti-Protest Bills in at Least 8 States Since Trump's Election
And that may be the tip of the iceberg.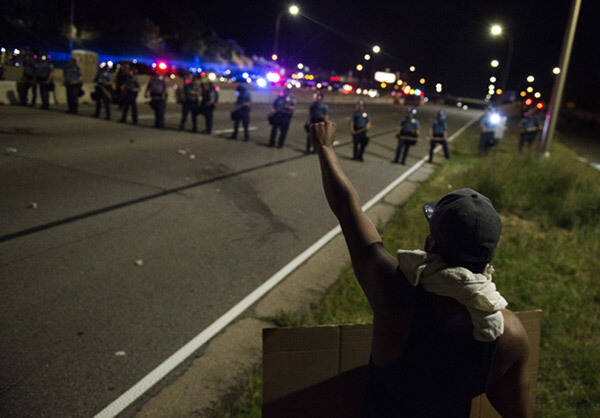 We wanted to make sure you didn't miss the announcement of our new Sustainer program. Once you've finished reading, take a moment to check out the new program, as well as all the benefits of becoming a Sustainer.

Be a Sustainer
We surveyed thousands of readers and asked what they would like to see in a monthly giving program. Now, for the first time, we're offering three different levels of support, with rewards at each level, including a magazine subscription, books, tote bags, events and more—all starting at less than 17 cents a day. Check out the new Sustainer program.
Simon Davis-Cohen is editor of the Ear to the Ground newsletter, an exclusive ​
"
civic intelligence" service that mines local newspapers and state legislatures from across the country.Sarah Lazare is web editor at In These Times. She comes from a background in independent journalism for publications including The Intercept, The Nation, and Tom Dispatch. A former staff writer for AlterNet and Common Dreams, Sarah co-edited the book About Face: Military Resisters Turn Against War.