Remembering the Deadly Donora Smog
DONO­RA, PA — Six­ty-six years ago this week, a thick nox­ious cloud enveloped Dono­ra, a steel mill town on a lush hill­side above the Monon­ga­hela Riv­er 37 miles south of Pitts­burgh. Res­i­dents were used to pol­lu­tion from the town's clus­ter of indus­tries that formed the bedrock of the region's econ­o­my mak­ing steel, wire and nails.
They were used to plumes of smoke bil­low­ing into the sky and see­ing every­thing cov­ered in red dust from the iron ore used to make steel, as Charles Stacey, a long-time res­i­dent, teacher and local his­to­ri­an, told In These Times on a vis­it in June.
Stacey grew up by the riv­er across from the Dono­ra Zinc Works, where no veg­e­ta­tion grew because of the fumes.
"I didn't see grass until I was 50," he says. ​"Air pol­lu­tion was a way of life in Dono­ra. You put your hand out and you couldn't see the tip of your fin­gers. You could trip off a curb because you couldn't see. But usu­al­ly by lunchtime, the wind would blow it away."
On Octo­ber 26, 1948, a Tues­day, the cloud did not move by lunchtime or by evening. The cloud didn't lift the next day, or the next. The annu­al Hal­loween parade was held on Fri­day as usu­al, but you couldn't see across the street. Peo­ple strug­gled to breathe dur­ing the high school foot­ball game on Saturday.
Stacey, who was 16 at the time, described valiant fire­fight­ers going house to house check­ing on res­i­dents, car­ry­ing oxy­gen tanks, crawl­ing and feel­ing their way along the streets they had grown up on because walk­ing made it too dif­fi­cult to see and breathe.
Inves­ti­ga­tions would lat­er con­firm that a tem­per­a­ture inver­sion, a lay­er of warm air hov­er­ing above the val­ley, was pre­vent­ing the dis­si­pa­tion of air pol­lu­tion from the mills — specif­i­cal­ly from Dono­ra Zinc Works, which pro­duced a tox­ic blend of sul­fu­ric acid, nitro­gen diox­ide, flu­o­ride and oth­er compounds.
Offi­cials at U.S. Steel Corp., own­er of the mills and the zinc works, main­tained that the sit­u­a­tion was not caused by their oper­a­tions. For sev­er­al days, the com­pa­ny refused to shut down despite pub­lic pleas to do so. The zinc works final­ly halt­ed oper­a­tions on Sun­day. After a rain fell soon after­wards, the air began to clear.
At least 20 deaths were attrib­uted to the pol­lu­tion, and up to 7,000 peo­ple fell ill or were hos­pi­tal­ized. The total death toll could be pegged at more than 70, accord­ing to some reports, by com­par­ing nor­mal mor­tal­i­ty rates with rates in the month fol­low­ing. The inci­dent became known as the Dono­ra Smog.
"It took a while for the under­tak­ers to bury all the peo­ple — we didn't even have enough under­tak­ers," Stacey said.
Bod­ies were stored in the Dono­ra Hotel, one of the town's his­toric struc­tures still stand­ing on the same road as the Dono­ra Smog Muse­um, opened in 2009 to keep alive the mem­o­ry and lessons of the smog and to cel­e­brate Donora's steely persistence.
The smog was a wake­up call about the dan­gers of indus­tri­al air pol­lu­tion. It sparked state inves­ti­ga­tion and leg­is­la­tion and also con­tributed to the first fed­er­al air pol­lu­tion law in 1955 and the sign­ing of the Clean Air Act in 1970.
The smog became the sub­ject of nation­al out­rage and media atten­tion. But Stacey not­ed that in Dono­ra, many were reluc­tant to point their fin­gers at the steel and zinc works, which employed about 5,000 of the town's 13,000 inhabitants.
"Even after the smog, there were peo­ple unwill­ing to admit the mills had any­thing to do with it," said Stacey. ​"They thought if the mills were blamed, they would shut down and Dono­ra would lose its pros­per­i­ty. Peo­ple want­ed to put this behind them and go back to their jobs."
About 100 res­i­dents filed law­suits against U.S. Steel, which were set­tled for a total of $256,000 in 1951. The com­pa­ny nev­er admit­ted any respon­si­bil­i­ty for the incident.
Donora's mills and zinc works ulti­mate­ly did close in the 1950s and 1960s, ear­ly casu­al­ties of the decline of the U.S. steel indus­try that swept the nation by the 1980s.
"It's been all down­hill ever since," said Stacey. Despite the envi­ron­men­tal and health effects of the indus­try, he talked with nos­tal­gia about the glo­ry days when indus­try was humming.
"When Dono­ra was at its peak, Fri­day was pay­day and the streets were jammed with peo­ple." The local Mel­lon bank, he said, had the high­est per capi­ta sav­ings of any Mel­lon branch in the U.S. ​"It was a hard time but a pros­per­ous time."
The mill was staffed by scores of Euro­pean immi­grants, par­tic­u­lar­ly Irish­men and Scots. Stacey's moth­er was born in Scotland's ​"old coun­try." The zinc works mean­while was known for Span­ish work­ers. And there was also a large African Amer­i­can work­force and community.
"It was a great place to grow up, you learned how to get along with every­one," remem­bered Stacey, who left Dono­ra for col­lege and then came back to serve as an Eng­lish and his­to­ry teacher, schools super­in­ten­dent and now a mem­ber of the Dono­ra Smog Muse­um committee.
There was how­ev­er a dis­tinct hier­ar­chy among eth­nic­i­ties. Scotch and Irish immi­grants were high­er-paid machin­ists and man­agers, while immi­grants from south­ern and east­ern Europe worked the dirt­i­er, low­er-pay­ing jobs. The man­agers lived in ​"Cement City," rows of rel­a­tive­ly spa­cious and com­fort­able con­crete homes up on the hill­side, while labor­ers lived in wood­en hous­es clos­er to the belch­ing machinery.
Like many indus­tri­al cities across the heart­land, the mills and zinc works promised a sta­ble if gru­el­ing future for local families.
"It used to be you could grad­u­ate from high school on Fri­day night, go to the mill on Sat­ur­day, get a job and work there for 40 years," Stacey said. ​"This was a town that had a work eth­ic, peo­ple knew they had to work hard to feed and clothe their families."
Dono­ra was known nation­wide for its ath­letes – a num­ber of base­ball, bas­ket­ball and foot­ball stars includ­ing Stan Musial and Ken Grif­fey who are proud­ly cel­e­brat­ed in the muse­um. The cul­ture cul­ti­vat­ed by the steel mills was con­ducive to devel­op­ing top ath­letes, Stacey and many oth­ers believe. This cul­ture also man­i­fest­ed itself in oth­er ways, like the bloody brawls at the local bar called the Buck­et of Blood. ​"If you were a loud­mouth you might need to fight your way out," said Stacey, who grew up half a block away from the tav­ern and added that ​"a day didn't go by you didn't see the police or an ambu­lance outside."
In a 1951 homage to Dono­ra, res­i­dent John P. ​"Moon" Clark wrote: ​"Dono­ra is a town san­guine and singing with the cus­toms and health and rough strength of a peo­ple who came from many dif­fer­ent coun­tries to live and work and grow togeth­er in a price­less ami­ty and tru­ly Amer­i­can fashion."
Donora's Amer­i­can Steel and Wire Works pro­duced wire that was used for projects around the coun­try includ­ing the Gold­en Gate Bridge. And it pro­duced nails used nation­wide, with a zinc coat­ing so they didn't rust. ​"If you've nev­er been in the nail mill, you're lucky," said Stacey. ​"It was the nois­i­est place on the face of the earth."
Stacey described the gris­ly 1920 death of World War I vet­er­an Andrew Posey. ​"His job was to go in the big steel vats and chip off the residue. One day the vat let loose and inun­dat­ed him with molten steel."
Posey was buried encased in that steel, Stacey said. But rumor has it that dur­ing World War II when demand for steel was espe­cial­ly high, the lump was dug up and put back into the furnace.
"So Andrew Posey can say he served in the first and sec­ond World Wars," Stacey said, offer­ing what he describes as Donora's trade­mark black humor. ​"That shows what a tough town it was."
The sto­ry of Posey's bur­ial in a slab of steel has been debunked, but nonethe­less his death and the myth were telling sym­bols of the seem­ing dis­pos­abil­i­ty of steelworkers.
Stacey said the com­pa­ny grant­ed Posey's fam­i­ly a ​"whop­ping $14 a month after his death."
Elab­o­rat­ing on the company's treat­ment of work­ers, he point­ed to a pho­to in the Dono­ra muse­um of a small square build­ing and said, ​"That was the mill hos­pi­tal – for 5,000 peo­ple – just to show you how well the mill treat­ed you." He went on to talk about a work­er splashed by caus­tic chem­i­cals in the face – ​"Make sure you come back tomor­row," Stacey said he was told.
Stacey think con­di­tions got bet­ter in the mills thanks to the Unit­ed Steel­work­ers union.
Dono­ra was a ​"very anti-union town that became a strong union town over time," in large part because of the company's appar­ent dis­re­gard for the well-being of work­ers, and the union's advo­ca­cy, said Stacey, who describes him­self as ​"a big union person."
"I attribute the country's pros­per­i­ty post-World War II to two things: The GI Bill and the Nation­al Labor Rela­tions Act," Stacey says.
Today this pros­per­i­ty has fad­ed in Dono­ra, which has the ​"left behind" feel­ing of many rust belt towns.
While there is still some heavy indus­try in the area, the U.S. Steel works and oth­er bygone oper­a­tions are only vis­i­ble as rem­nants and ruins. The social club and park that once host­ed pic­nics for thou­sands of steel­work­ers are over­grown, and the infa­mous Buck­et of Blood is long gone. Many store­fronts on Donora's quaint main street are shut­tered and vacant; few res­i­dents are vis­i­ble even on a beau­ti­ful sum­mer afternoon.
But at the Dono­ra Smog Muse­um, the his­to­ry and cul­ture of Dono­ra feel very much alive. And while the dead­ly smog is what made Dono­ra most famous, the hard-work­ing res­i­dents and the vibrant soci­ety they cre­at­ed are the real lega­cy, as Stacey tells it. This lega­cy con­tin­ues among the fam­i­lies who still call Dono­ra home, and in the count­less struc­tures from coast to coast built with the fruits of Donora's labor.
"This isn't the same town it used to be," Stacey said. But still, ​"Dono­ra is the only town in the coun­try with that name. This is the cen­ter of the universe."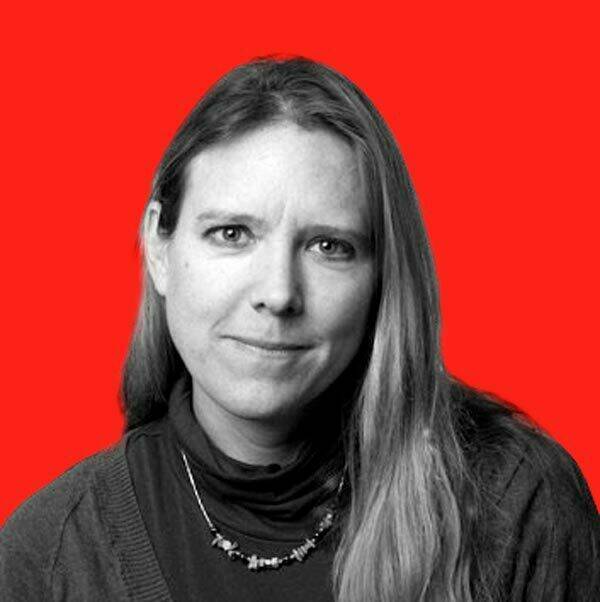 Kari Lyder­sen
is a Chica­go-based reporter, author and jour­nal­ism instruc­tor, lead­ing the Social Jus­tice
&
amp; Inves­tiga­tive spe­cial­iza­tion in the grad­u­ate pro­gram at North­west­ern Uni­ver­si­ty. She is the author of May­or
1
%: Rahm Emanuel and the Rise of Chicago's
99
%.