The pres­i­den­tial cam­paign has made one thing clear: The Bush admin­is­tra­tion employs a strat­e­gy of lies and dirty tricks to stay in power.
This is well doc­u­ment­ed. The admin­is­tra­tion pred­i­cat­ed its war in Iraq on false infor­ma­tion. Bush cam­paign sur­ro­gate Swift Boat Vet­er­ans for Truth fic­tion­al­ized Kerry's ser­vice in Viet­nam. And the Depart­ment of Home­land Secu­ri­ty seem­ing­ly issues ter­ror alerts with every Ker­ry uptick in the polls.
This venal strat­e­gy was at its most bla­tant when Dick Cheney told a crowd in Des Moines that a Ker­ry win would inex­orably lead to anoth­er Sep­tem­ber 11: ​"It's absolute­ly essen­tial that eight weeks from today, on Novem­ber 2, we make the right choice, because if we make the wrong choice then the dan­ger is that we'll get hit again and we'll be hit in a way that will be dev­as­tat­ing from the stand­point of the Unit­ed States."
Is the GOP actu­al­ly sug­gest­ing that vet­er­an John Ker­ry will her­ald the end times, while the lying George Bush is America's sav­ior? Appar­ent­ly so.
Wayne Slater, Texas jour­nal­ist and co-author of Bush's Brain: How Karl Rove Made George W. Bush Pres­i­den­tial, notes that Rove has built a career on attack­ing oppo­nents' strengths, not their weak­ness­es. The Swift Boat cam­paign against Ker­ry recalls the Rove strat­e­gy against John McCain in 2000. After win­ning in New Hamp­shire, McCain tanked in South Car­oli­na after vot­ers ​"learned" that his wife was a drug addict, he was unsta­ble and the two had a black child.
Dirty tricks under­pin the Bush oper­a­tion because win­ning is the only goal. Rove and Co. have inter­nal­ized the teach­ings of polit­i­cal philoso­pher Leo Strauss, who main­tained that decep­tion and lies are nec­es­sary polit­i­cal tools. Take the administration's response to the 9⁄11 investigations.
Abdus­sat­tar Shaikh, an FBI infor­mant and friend to two 9⁄11 ter­ror­ists, was with­held from inves­ti­ga­tors despite repeat­ed requests. ​"The admin­is­tra­tion would not sanc­tion a staff inter­view with [Shaikh]. Nor did the admin­is­tra­tion agree to allow the FBI to serve a sub­poe­na or a notice of depo­si­tion on [Shaikh]," the FBI explained in a letter.
In his new book Intel­li­gence Mat­ters, task force co-chair Sen. Bob Gra­ham (D‑Fla.) writes that this let­ter was the first time inves­ti­ga­tors saw in writ­ing what they had long believed. ​"The White House was direct­ing the cov­er-up," writes Graham.
So why isn't the media all over this story?
For jour­nal­ists to admit they were duped over and over by this admin­is­tra­tion would require that they own up to their pro­fes­sion­al short­com­ings. So that job was left to a self-described ​"fake news program."
Take this dead-on exchange between ​"Dai­ly Show" host Jon Stew­art and cor­re­spon­dent Rob Corddry over Bush cam­paign claims about Kerry's mil­i­tary record.
STEW­ART Here's what puz­zles me most, Rob. John Kerry's record in Viet­nam is pret­ty much right there in the offi­cial records of the U.S. mil­i­tary and hasn't been dis­put­ed for 35 years.
CORDDRY That's right, Jon, and that's cer­tain­ly the spin you'll be hear­ing com­ing from the Ker­ry cam­paign over the next few days.
STEW­ART That's not a spin thing, that's a fact. That's established.
CORDDRY Exact­ly, Jon, and that estab­lished incon­tro­vert­ible fact is one side of the story.
STEW­ART But isn't that the end of the sto­ry. I mean, you've seen the records, haven't you? What's your opinion?
CORDDRY I'm sor­ry, my opin­ion? I don't have opin­ions. I'm a reporter, Jon, and my job is to spend half the time repeat­ing what one side says, and half the time repeat­ing the oth­er. Lit­tle thing called ​"objec­tiv­i­ty" — might want to look it up some day.
STEW­ART Doesn't objec­tiv­i­ty mean objec­tive­ly weigh­ing the evi­dence, and call­ing out what's cred­i­ble and what isn't?
CORDDRY Whoa-ho! Sounds like some­one wants the media to act as a fil­ter! Lis­ten bud­dy: not my job to stand between the peo­ple talk­ing to me and the peo­ple lis­ten­ing to me.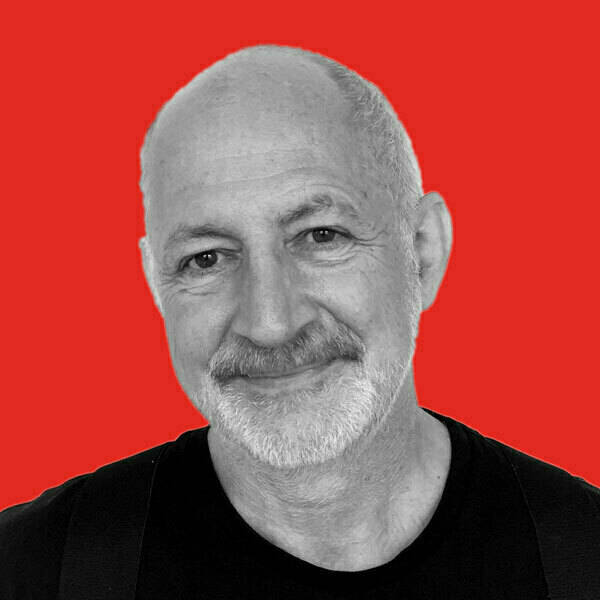 Joel Blei­fuss, a for­mer direc­tor of the Peace Stud­ies Pro­gram at the Uni­ver­si­ty of Mis­souri-Colum­bia, is the edi­tor & pub­lish­er of In These Times, where he has worked since Octo­ber 1986.