East Coast Longshore Union Sounds a Militant Tone In New Contract Talks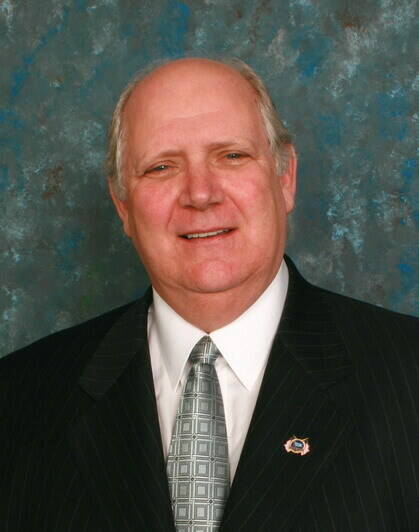 We wanted to make sure you didn't miss the announcement of our new Sustainer program. Once you've finished reading, take a moment to check out the new program, as well as all the benefits of becoming a Sustainer.

The echoes of a more militant past are ringing in the ears of the leaders of the International Longshoremen's Association (ILA) as they enter a critical phase of contract negotiations for an agreement to cover most cargo handling work in the ports of the East and Gulf coasts.
Meeting at the end of the June, ILA leaders confronted representatives of a waterfront employers group, the United States Maritime Alliance (USMX), over the terms of a new contract to replace the current agreement, which expires Sept. 30. The two-day meeting apparently produced little agreement, and talks are scheduled to resume in mid-July.
But the June meeting came on the heels of a testy exchange of public statements from USMX Chairman James Capo and ILA President Harold Daggett. Capo said Daggett ​"appears to be less-than-committed" to good-faith bargaining, while Daggett charged Capo with making ​"personal attacks against me" while avoiding the important economic issues at stake in the contract.
The exchange illustrated the wide gulf between the union and the employers – mostly large corporations like Maersk, China Ocean Shipping, Hanjin, Evergreen Marine, and other global container carriers – over a new agreement. Daggett is insistent that any new contract provide additional job protections for union members in the face of increased automation of container handling work. USMX, for its part, maintains that existing severance and re-training arrangements are sufficient. Other contract issues are similarly difficult, and the labor-management negotiators appear far apart.
While such verbal sparring is commonplace in labor contract negotiations, the tone is different for the ILA this time around. The union had reached a six-year agreement with USMX in 2004, and that agreement was extended for two more years in 2010. Labor relations on the East Coast waterfront have therefore been pretty tranquil for the last eight years, and there has not been a major coast wide strike by the ILA since 1977. But a change in leadership at the ILA last year may have marked a return to a more contentious era of labor relations. Former ILA President Richard Hughes retired in 2011 after five years in office, and was succeeded by Daggett, who has been much more vocal and militant.
Indeed, Daggett made the threat of automation the centerpiece of his inaugural address as president at the union convention last year and has hammered consistently on the theme ever since. His demand that the issue be addressed in contract negotiations this year is at the center of his argument with USMX's Capo, and the key to settlement of any new contract.
Daggett's rhetoric suggests a return to an earlier era of ILA labor relations, when strikes and other labor actions were more common. The new ILA president has a direct connection to that era, having first joined the ILA in the mid-1960s, a time when debate raged about the impact of introducing containerization to the shipping industry. There is a family connection as well: Daggett's father was a union longshoreman on the New York docks for more than 50 years.
Meanwhile, the new flavor to this year's contract talks is creating some uneasiness at the businesses that rely on waterfront labor peace for their continued prosperity.
In the same letter in which Capo questioned Daggett's commitment to good-faith bargaining, the USMX chairman noted that three groups have expressed ​"concerns….(about) the lack of progress in negotiations." The three groups – the National Retail Federation, the Retail Industry Leaders Association and the Waterfront Coalition – represent companies that ship millions of containers a year into the United States and would be directly impacted by an ILA strike or slowdown. The overlapping membership of the groups include virtually every large retailer in the country, including Walmart, Costco, Target, Sears, K Mart and many others.
The same concerns showed up in a survey conducted in June by the Journal of Commerce. Long known for its coverage of shipping, logistics and trade, the Journal found that 75 percent of respondents consider a labor disruption likely this year. Some 68 percent said they have contingency plans to divert cargo from ILA ports on the East and Gulf coasts to ports on the West Coast, where the International Longshore & Warehouse Union (ILWU) maintains a separate labor agreement with waterfront employers.
​"Of course we would have a concern," if labor relations with the ILA deteriorated, says Lori Robinson, a spokeswoman for spice importer McCormick & Co. Any work stoppage that would halt container movements through any of numerous U.S. ports would have an impact on McCormick's global business of shipping, processing and distributing spices and related consumer products, she said.
ILA spokesman Jim McNcNamara says that speculation about a strike is premature and there is ample time to reach a new agreement, if USMX is willing to deal fairly with the union.
Other observers note that time could soon run short, because the contract negotiation process entails agreement on a ​"master contract" covering container handling in all parts, and then a long series of port-by-port contracts to address specific local issues. Any attempt by the ILA and USMX to ease anxiety about possible job actions before September 30 will require some progress on the master contract soon, they said.
Be a Sustainer
We surveyed thousands of readers and asked what they would like to see in a monthly giving program. Now, for the first time, we're offering three different levels of support, with rewards at each level, including a magazine subscription, books, tote bags, events and more—all starting at less than 17 cents a day. Check out the new Sustainer program.
Bruce Vail
is a Baltimore-based freelance writer with decades of experience covering labor and business stories for newspapers, magazines and new media. He was a reporter for Bloomberg BNA's Daily Labor Report, covering collective bargaining issues in a wide range of industries, and a maritime industry reporter and editor for the Journal of Commerce, serving both in the newspaper's New York City headquarters and in the Washington, D.C. bureau.