ELIZABETH WARREN, PLEASE ENDORSE BERNIE SANDERS NOW
Time is short. We need you now.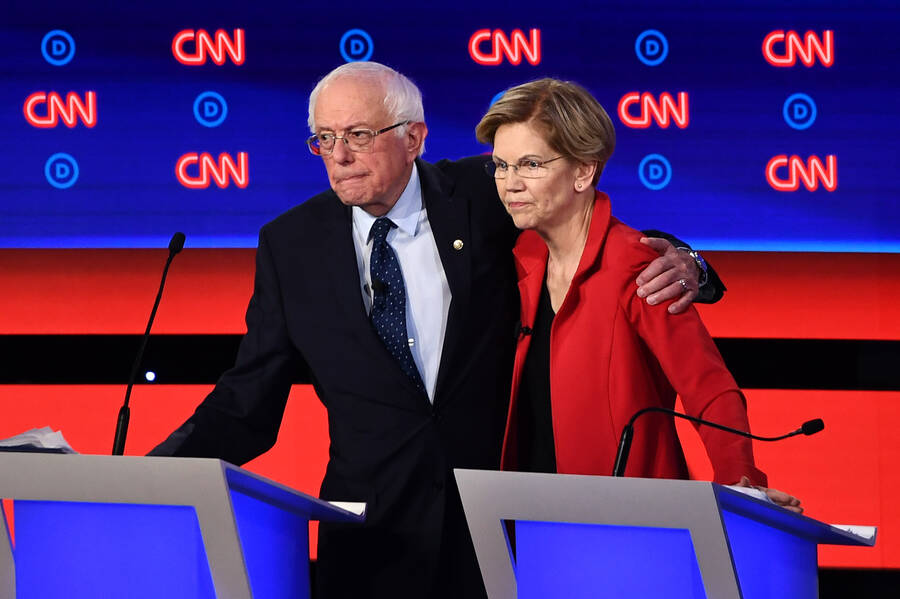 "Which side are you on?" In many ways, this has been the core ques­tion posed thus far by he Demo­c­ra­t­ic Pres­i­den­tial pri­ma­ry, which has become a bat­tle between an emerg­ing mul­tira­cial coali­tion fight­ing for a pro­gres­sive agen­da, and that of the ​"busi­ness as usu­al" Demo­c­ra­t­ic estab­lish­ment. Eliz­a­beth Warren's depar­ture from the race, revealed today, offers an oppor­tu­ni­ty for her to either strong­ly answer that ques­tion with an endorse­ment of Bernie Sanders and the pro­gres­sive move­ment she's iden­ti­fied her­self as being a part of, or to choose anoth­er path that makes the fight against the cen­trist wing more dif­fi­cult and mud­died. She just said at a press con­fer­ence she won't be mak­ing an endorse­ment today, but that means we need a Sanders endorse­ment first thing tomorrow.
Splitting the progressive vote ultimately helps no one but our adversaries.
Either Sanders or Joe Biden will face Trump in the fall. If Sanders, a demo­c­ra­t­ic social­ist, rep­re­sents the poten­tial future of the Demo­c­ra­t­ic par­ty — a pro­gres­sive insti­tu­tion focused on the inter­ests of work­ing peo­ple — Biden rep­re­sents what we need to leave in the past: an attach­ment to the sta­tus quo and putting the inter­ests of Wall Street and cor­po­ra­tions at the top of the agenda.
The left wing of the par­ty may have bet­ter and more pop­u­lar ideas than the cen­ter, but it has a lot to learn from the Biden camp. Imme­di­ate­ly after Biden won the South Car­oli­na pri­ma­ry, Pete Buttigieg and Amy Klobuchar dropped out and endorsed him. And then Michael Bloomberg, the bil­lion­aire who fund­ed his own pres­i­den­tial cam­paign — and who promised to fund whichev­er Demo­c­rat got the nom­i­na­tion — endorsed Biden too. Oth­er endorse­ments rolled in too from count­less estab­lish­ment Democ­rats who coa­lesced around Biden when con­sen­sus emerged that he was their can­di­date to stop Sanders and the work­ing-class insur­gency his cam­paign is building.
Since then, Biden has received fawn­ing media cov­er­age, all but declar­ing him the even­tu­al nom­i­nee. Almost overnight, it appeared that a once-dis­tant third or fourth place can­di­date was now the Demo­c­ra­t­ic par­ty fron­trun­ner, thanks to the momen­tum caused by a sin­gle pri­ma­ry vic­to­ry, and the deci­sions made by a few key polit­i­cal play­ers. Wall Street sig­naled its sat­is­fac­tion with this deci­sion too, as health­care stocks — which had tum­bled to mul­ti-year lows after Sanders' vic­to­ry in Neva­da — ral­lied fol­low­ing both the South Car­oli­na and Super Tues­day results.
Although Biden is the wrong can­di­date to unite behind, the estab­lish­ment has the right idea. Split­ting the pro­gres­sive vote ulti­mate­ly helps no one but our adver­saries. Luck­i­ly, Warren's agen­da close­ly match­es that of Sanders,' with sim­i­lar plans for Medicare for All, a Green New Deal, and an end to col­lege debt. And while vot­ers made it clear that they pre­fer Sanders' ​"not me, us" to Warren's ​"I have a plan for that," their shared ideas are beloved by many. And yet, those ideas have been rou­tine­ly reject­ed by the estab­lish­ment wing of the Par­ty — the wing that has almost unlim­it­ed resources, thanks to their bil­lion­aire donors.
That's why it's imper­a­tive for War­ren to unite with Sanders and endorse him today. Encour­ag­ing her sup­port­ers to go all in, mobi­liz­ing her cam­paign resources and infra­struc­ture, and help­ing to coa­lesce broad­er sup­port around the Sanders cam­paign would be of great ben­e­fit to bol­ster­ing the move­ment for the fight ahead — which promis­es to only become more dif­fi­cult and treach­er­ous from here. We can expect an even more intense onslaught of cor­po­rate mon­ey, media air­time, and oth­er dirty tricks from the Demo­c­ra­t­ic estab­lish­ment to under­mine Sanders from here on out. Hav­ing a more uni­fied con­tin­gent of pro­gres­sive cam­paigns is our best hope for thwart­ing these attacks and tak­ing on the cor­po­rate elite who run the Demo­c­ra­t­ic Party.
Dis­clo­sure: The author of this piece has vol­un­teered for Bernie Sanders' 2020 cam­paign. Views expressed are those of the writer. As a 501©3 non­prof­it, In These Times does not sup­port or oppose any can­di­date for pub­lic office.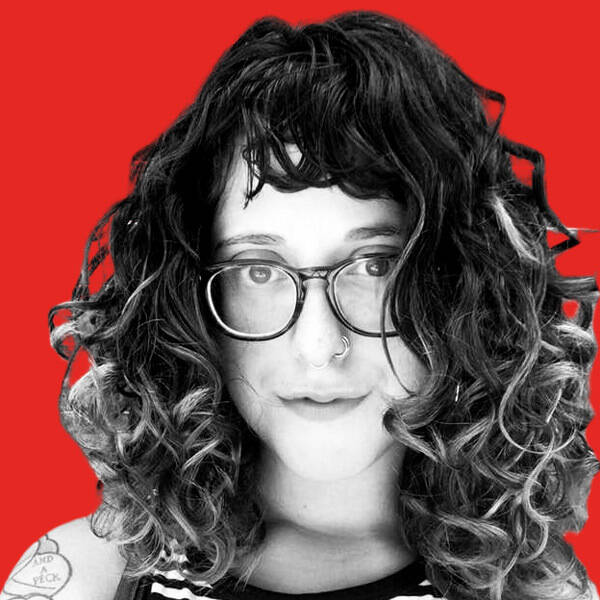 Mindy Iss­er
works in the labor move­ment and lives in Philadelphia.