Embed­ded, writ­ten and direct­ed by Tim Rob­bins, is a play that exam­ines the War in Iraq through its key play­ers: the Bush offi­cials who con­coct­ed it, the embed­ded jour­nal­ists who cov­ered it and the sol­diers who fought it. The play opened in 2003 at the Actor's Gang The­ater in Los Ange­les. From there it went to The Pub­lic The­ater in New York for a four-month run, and then on an eight-state nation­al tour. The March 29, 2004, In These Times fea­tured a scene from the play. Rob­bins has now turned Embed­ded into a film and released it on DVD (www​.embed​dedlive​.com). In These Times talked with him in ear­ly June.
What are you hop­ing to accom­plish with this release?
Rob­bins: That more peo­ple get the chance to see it. We got an amaz­ing response wher­ev­er we per­formed the play, despite the fact that it wasn't receiv­ing any kind of sup­port in the press.
From the start it was a word-of-mouth phe­nom­e­non. In L.A. we sold out an eight-week run in two days, which nev­er hap­pens. We wound up extend­ing it for four more months. In New York we were lam­bast­ed by the crit­ics. And peo­ple still came and we sold out for four months.
It was the same when we went on a tour of eight states in the fall. Peo­ple came and gave stand­ing ova­tions. It was the reac­tion we got from mil­i­tary fam­i­lies, sol­diers and war jour­nal­ists who had just returned from Iraq. It was their enthu­si­asm, their sup­port, that gave us the man­date to film the show.
It was filmed on the stage of the Pub­lic The­ater in New York?
Rob­bins: Yes. I want­ed to shoot it with the ener­gy the show had, the rock ​'n' roll, the rude­ness, the bois­ter­ous­ness. That's why I put 360 degrees of cam­eras so you see the audi­ence in the shots and I put sev­en mikes in the audi­ence and a mike on every actor. It has more of a feel­ing of a rock ​'n' roll show than a play. We were also able to give doc­u­men­ta­tion of sources, which was the one thing we were nev­er able to do in the live show. Peo­ple would say, ​"Oh my God, that's absurd." And I want­ed to scream, ​"It's sourced." Now in the movie, I get to source the dialogue.
Ben Brant­ley of the New York Times described Embed­ded as ​"pre­sent­ing a Unit­ed States in which not only war, but also the report­ing of it is care­ful­ly engi­neered by an elit­ist Wash­ing­ton cabal." Attacks from the right are one thing, but how does one deal with ridicule from the ​"lib­er­al" media?
Rob­bins: Did you put quotes around lib­er­al? [Laughs.] It's noth­ing new for me. You get thick­er and thick­er skin and you come to expect this stuff. When I told the cast we were mov­ing to New York, I said, ​"The good news is that we were invit­ed by the Pub­lic The­ater, the bad news is that we are not going to get one good review." I knew it going in.
You don't go into the back­yard of the media and tell them they were full of crap dur­ing the war and expect a nice warm hug in return. The elite are very sen­si­tive about their role in soci­ety and they don't take well to criticism.
In a cou­ple of reviews there was some talk of me ​"preach­ing to the choir." That always made me laugh. First of all, the choir was way out of tune before the war. They were singing all over the place. Half of the audi­ence we were per­form­ing to were lib­er­als who sup­port­ed this war. You could feel this pal­pa­ble ten­sion in the house. What they expect­ed was the Bush-bash­ing thing that made it sim­ple, black and white – Bush is an idiot, let's all laugh. Look at how smart we are.
That's not what this play is about. It is about everyone's involve­ment. It's about ask­ing them to feel com­pas­sion for the sol­diers. It's about ask­ing them to think twice about their own com­plic­i­ty, when they were being con­vinced by CNN and the New York Times that this war was a good idea. That makes a lot of peo­ple uncom­fort­able, and I don't blame them for being uncom­fort­able. They should be uncomfortable.
By dis­trib­ut­ing Embed­ded on DVD, are you try­ing to go around the the­atri­cal world and critics?
Rob­bins: No, not at all, it's nev­er hurt this project to have bad reviews. In going to DVD, I was very inter­est­ed in what Robert Green­wald did with his doc­u­men­taries. He reversed the mod­el, reversed the par­a­digm. First he dis­trib­uted inde­pen­dent­ly, then, through the course of people's inter­est, he wound up in movie the­aters. I don't think I ever want to be in movie the­aters, but I do like the idea of going back­wards. I like the idea of say­ing that we are going to offer it exclu­sive­ly to Net­flix and you can buy it on the Web site (embe​ded​dedlive​.com), and we'll see what hap­pens. I didn't want to just give it away to a dis­trib­u­tor and leave it in some­one else's hands. Through­out the process I have been active­ly involved in help­ing it find its audi­ence. I've been try­ing to reach out to Web sites and opin­ion mak­ers and mag­a­zines like In These Times to cre­ate grass­roots distribution.
In a speech to the Nation­al Press Club in 2003, you asked, ​"In the midst of all this mad­ness, where is the polit­i­cal oppo­si­tion? Where have all the Democ­rats gone?" Have you found any answers?
Rob­bins: [Laughs.] I still am look­ing for them. I would love to see a strong gut­sy oppo­si­tion arise, but I think we are going to see the Repub­li­cans self-destruct before that hap­pens. The pow­er struc­ture is so ingrained in Wash­ing­ton. It seems like very few peo­ple are there for the public's inter­est. We should expect more from our lead­ers, set the bar a lit­tle high­er, so that we can gath­er inspi­ra­tion and excite­ment and sup­port from our lead­ers based on them doing real­ly pro­gres­sive things for the people
The good news is more and more peo­ple are real­iz­ing that grass­roots orga­ni­za­tions, com­mu­ni­ty orga­niz­ing and Inter­net dis­tri­b­u­tion of lit­er­a­ture and enter­tain­ment and news offer an alter­na­tive that is more con­nect­ed to the needs of the peo­ple than any main­stream news­pa­per or mag­a­zine or Wash­ing­ton politician.
Hope­ful­ly, at some point the politi­cians will fol­low the peo­ple. All great changes hap­pen that way. I can't think of one move­ment that start­ed with politi­cians. If the politi­cians real­ize that there is this mas­sive move­ment out there that has reject­ed this sta­tus quo, mind numb­ing, enter­tain­ment jour­nal­ism, then maybe we will see some change. Maybe we will see some media reform, which is dire­ly needed.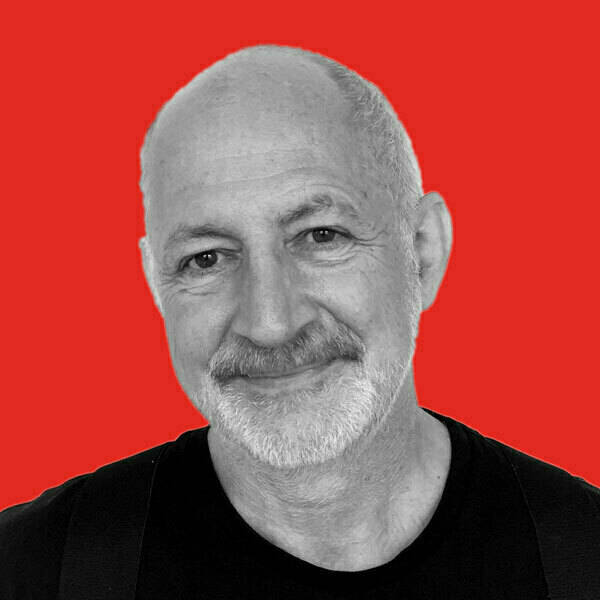 Joel Blei­fuss, a for­mer direc­tor of the Peace Stud­ies Pro­gram at the Uni­ver­si­ty of Mis­souri-Colum­bia, is the edi­tor & pub­lish­er of In These Times, where he has worked since Octo­ber 1986.