Employee of Federal Agency That Protects Whistleblowers Claims Retaliation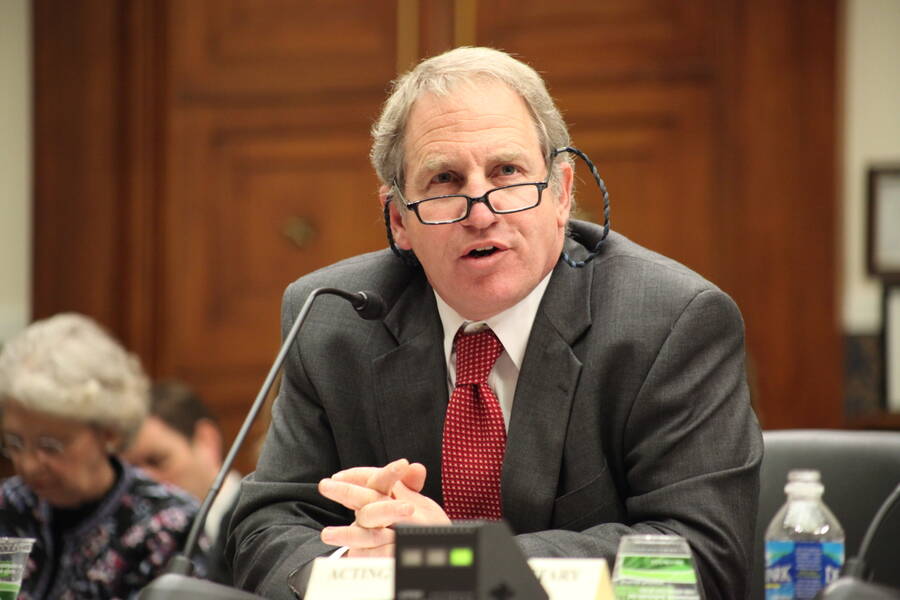 This arti­cle first appeared at Fair​Warn​ing​.org
For near­ly five years, Dar­rell Whit­man was a fed­er­al inves­ti­ga­tor who probed whistle­blow­ers' com­plaints about being fired or oth­er­wise pun­ished for expos­ing alleged cor­po­rate misconduct.
He want­ed to help whistle­blow­ers, view­ing them as a cru­cial line of defense against employ­ers who vio­lat­ed health and safe­ty stan­dards or wast­ed tax­pay­er dollars.
But now Whit­man, 70, is blow­ing the whis­tle him­self. And he is accus­ing the agency where he used to work, the Occu­pa­tion­al Safe­ty and Health Admin­is­tra­tion, the branch of the Labor Depart­ment whose duties include pro­tect­ing whistleblowers.
Whit­man, in a whistle­blow­er claim filed last week with the U.S. Office of Spe­cial Coun­sel, charges that the San Fran­cis­co region­al office of OSHA's Whistle­blow­er Pro­tec­tion Pro­gram rou­tine­ly dumped legit­i­mate com­plaints. What's more, Whitman's com­plaint says his dis­clo­sures to senior OSHA and Labor Depart­ment offi­cials -– all the way up to Labor Sec­re­tary Thomas Perez — ​"did not spark good faith cor­rec­tive action. Rather, they led to inves­ti­ga­tions of Mr. Whit­man that even­tu­al­ly formed the basis for his ter­mi­na­tion" last May. He claims that three oth­er inves­ti­ga­tors who protest­ed the office's prac­tices also were fired or pushed out.
The result, Whit­man claims, is that safe­ty haz­ards and waste­ful spend­ing per­sist while whistle­blow­ers often are silenced by employ­ers that get away with ille­gal retaliation.
Whitman's com­plaint large­ly tracks the con­cerns he raised in let­ters to fed­er­al offi­cials (exam­ples here and here) and in inter­views with Fair­Warn­ing and pre­vi­ous­ly with KNTV (NBC in the Bay Area). He zeroes in on his for­mer boss, Joshua Paul, and oth­er offi­cials in OSHA's San Fran­cis­co region­al office, which over­sees Cal­i­for­nia, Ari­zona, Neva­da and Hawaii.
Some­times, Whit­man said, Paul ordered inves­ti­ga­tors to water down their find­ings or reversed the find­ings with­out expla­na­tion. In oth­er instances, Whit­man said, cas­es would be closed out after quick­ie inves­ti­ga­tions that bare­ly exam­ined the retal­i­a­tion claims. Oth­er times, he said, Paul dragged his feet in com­plet­ing inves­ti­ga­tions for three years or more, appar­ent­ly to put pres­sure on whistle­blow­ers to settle.
'

The com­pa­nies would scream bloody murder'

Whit­man told Fair­Warn­ing that those prob­lems in San Fran­cis­co reflect a broad­er break­down across the 10 region­al OSHA offices that admin­is­ter the whistle­blow­er pro­gram. He main­tains that the pro­gram often is too cozy with busi­ness to take on rogue employ­ers. ​"There's open hos­til­i­ty with­in OSHA to this pro­gram," Whit­man said.

If the pro­gram did its job, ​"the com­pa­nies would scream bloody mur­der," added Whit­man, an attor­ney with a PhD in pol­i­tics who has taught col­lege, served as a cam­paign con­sul­tant and worked as a lawyer in gov­ern­ment and pri­vate practice.

Whitman's com­plaint calls for his rein­state­ment, back pay and dam­ages, while also seek­ing an inves­ti­ga­tion of Paul ​"and any oth­er rel­e­vant DOL [Depart­ment of Labor] officials."

OSHA dis­put­ed Whitman's alle­ga­tions. In a writ­ten response, Jor­dan Barab, a Labor Depart­ment deputy assis­tant sec­re­tary, said: ​"To sug­gest that OSHA is not com­mit­ted to pro­tect­ing work­ers or that it is arbi­trar­i­ly dis­miss­ing cas­es is not only absurd, it's a huge dis­ser­vice to the inves­ti­ga­tors who work hard to pro­tect the rights of whistle­blow­ers across the coun­try. The Whistle­blow­er Pro­tec­tion Pro­gram is a small staff with an enor­mous task, and that staff is com­mit­ted, at every lev­el of the orga­ni­za­tion, to pro­tect­ing the rights of work­ers and to uphold­ing the law."

As for Paul, in Novem­ber he moved from his job as senior inves­ti­ga­tor over­see­ing whistle­blow­er inves­ti­ga­tions in San Fran­cis­co to a new role as coor­di­na­tor of the region's alter­na­tive dis­pute res­o­lu­tion pro­gram, which works on whistle­blow­er cas­es. OSHA said the job change was unre­lat­ed to Whitman's alle­ga­tions. OSHA turned down a request for an inter­view with Paul, say­ing it ​"would not be appro­pri­ate" for him to respond to Whitman's allegations.

OSHA is respon­si­ble for enforc­ing whistle­blow­er pro­vi­sions under 22 fed­er­al laws that cov­er every­thing from nuclear pow­er plants and pub­lic tran­sit to the truck­ing, rail­road and air­line industries.
But as Con­gress has assigned OSHA one cat­e­go­ry of work­ers after anoth­er, some crit­ics say its staff has been swamped by the added work­load, cre­at­ing incen­tives to dis­miss cas­es to keep up.

Whitman's com­plaint cites six cas­es that he says were mis­han­dled. One involved a nuclear plant offi­cial who said he lost his job after dis­cussing secu­ri­ty prob­lems with the Nuclear Reg­u­la­to­ry Commission.

Anoth­er case involved Michael Madry. He was a Phoenix-based qual­i­ty assur­ance spe­cial­ist for EMLab P&K, which describes itself as North America's ​"lead­ing com­mer­cial indoor air qual­i­ty test­ing laboratory."

Accord­ing to court records, Madry, 51, was pro­mot­ed to qual­i­ty assur­ance man­ag­er at EMLab in May 2008. Over the next year, Madry received reports from out­side audi­tors ques­tion­ing the accu­ra­cy of the firm's asbestos test­ing as well as com­plaints from lab ana­lysts about being pres­sured to rush through asbestos tests.

Madry inves­ti­gat­ed, focus­ing on the company's San Bruno, Calif., lab, which test­ed for asbestos at schools and for the U.S. Navy and oth­er cus­tomers. He became increas­ing­ly con­cerned about the accu­ra­cy of tests, and repeat­ed­ly raised the issue with com­pa­ny officials.

Soon he began get­ting poor per­for­mance reviews and, accord­ing to court records, the com­pa­ny pres­i­dent com­plained in an inter­nal memo of his ​"emo­tion­al out­bursts and obvi­ous instability."

On Sept. 30, 2010, soon after being put on med­ical leave by a psy­chi­a­trist, Madry filed his whistle­blow­er complaint.

Whit­man inves­ti­gat­ed and in July 2011 found that the com­plaint had mer­it. But then the case languished.

As Whit­man recounts in his own com­plaint, Paul delayed action for almost a year by requir­ing four rewrites of his mer­it find­ings, and also pushed for Madry to accept ​"a nui­sance set­tle­ment." Accord­ing to Whit­man, after he com­plained to OSHA chief David Michaels, Paul removed Whit­man from the case. Whit­man told Fair­Warn­ing that he even­tu­al­ly saved the case by going over his boss' head and get­ting the whistle­blow­er program's nation­al direc­tor to step in.
'

The sys­tem, it doesn't work'

Three years of legal skir­mish­es fol­lowed for Madry. As a Nov. 16 tri­al before an admin­is­tra­tive law judge was about to begin, Madry reached a set­tle­ment total­ing $122,500 with EMLab. The com­pa­ny declined to com­ment after the set­tle­ment but, in an ear­li­er inter­view, an EMLab spokesper­son gave a blan­ket denial of Madry's claims, with­out dis­cussing specifics.

The strug­gle, in Madry's view, wasn't worth it. ​"I wouldn't rec­om­mend any­body do what I did, just because the sys­tem, it doesn't work," he said.

"Here I am, more than five years lat­er," he added, ​"and I'm no bet­ter off than when I filed my complaint."

Nil­gun Tolek, who head­ed OSHA's whistle­blow­er pro­gram until 2011, said she wasn't famil­iar with the evi­dence behind Whitman's alle­ga­tions. How­ev­er, she cau­tioned against assum­ing that when an admin­is­tra­tor over­turns an investigator's find­ing there is ​"ill intent."

"It's always the case that what the inves­ti­ga­tor rec­om­mends in a report is sub­ject to fur­ther review and may not end up hold­ing water in the end. It's not an indi­vid­ual person's report. It's the agency's report, and it has to go through all kinds of review," Tolek said.

Although Whitman's case is nov­el for OSHA, it's not the only time whistle­blow­er defend­ers have been accused of mis­treat­ing their own employ­ees. Two lawyers for­mer­ly with the Nation­al Whistle­blow­ers Cen­ter, a non­prof­it legal group in Wash­ing­ton, in late 2014 received an undis­closed sum to set­tle their com­plaints (here and here) that the orga­ni­za­tion fired them and also retal­i­at­ed against oth­er employ­ees who tried to union­ize. The set­tle­ment came short­ly before a Nation­al Labor Rela­tions Board admin­is­tra­tive law judge was set to hear the case. The Nation­al Whistle­blow­ers Cen­ter did not admit any wrongdoing.

Flawed inves­ti­ga­tions by OSHA's Whistle­blow­er Pro­tec­tion Pro­gram and grow­ing case back­logs were cit­ed last fall in a report by the Labor Department's inspec­tor general.

In an audit track­ing Octo­ber 2012 through March 2014, the inspec­tor gen­er­al found prob­lems in 24 of 132 ran­dom­ly select­ed com­plaints. Among oth­er defi­cien­cies, inves­ti­ga­tors failed to con­tact com­plainants' wit­ness­es and to give com­plainants the time need­ed to pro­vide evidence.

OSHA also failed to meet dead­lines on 3,206 of the 4,475 com­plaints it received that war­rant­ed inves­ti­ga­tions. The inves­ti­ga­tions took an aver­age of 238 days to com­plete, up from 150 days in 2010, when pre­vi­ous fed­er­al audits lam­bast­ed the agency for poor performance.

OSHA man­age­ment, in response, acknowl­edged that improve­ments were need­ed. But the agency also not­ed that the num­ber of new com­plaints climbed to 3,060 in the 2014 fis­cal year, up 58 per­cent from 2005.

"Con­se­quent­ly, OSHA still lacks the resources that it needs to process and inves­ti­gate whistle­blow­er com­plaints with the expe­di­ence that we would like, while also main­tain­ing the qual­i­ty and thor­ough­ness that is appro­pri­ate," the agency said.
Stu­art Sil­ver­stein
is a vet­er­an reporter and edi­tor who worked on the busi­ness, metro and nation­al news staffs of the Los Ange­les Times. He cov­ered, among oth­er beats, orga­nized labor, eco­nom­ics and high­er edu­ca­tion. Dur­ing his
32
-year news­pa­per career, Stu also worked for dailies in Dal­las, Atlanta and Buf­fa­lo. Stu has taught busi­ness jour­nal­ism at USC and cur­rent­ly serves as assis­tant edi­tor at Fair Warning.