An Upcoming Supreme Court Ruling Could Starve Public Schools—In Favor of Religious Ones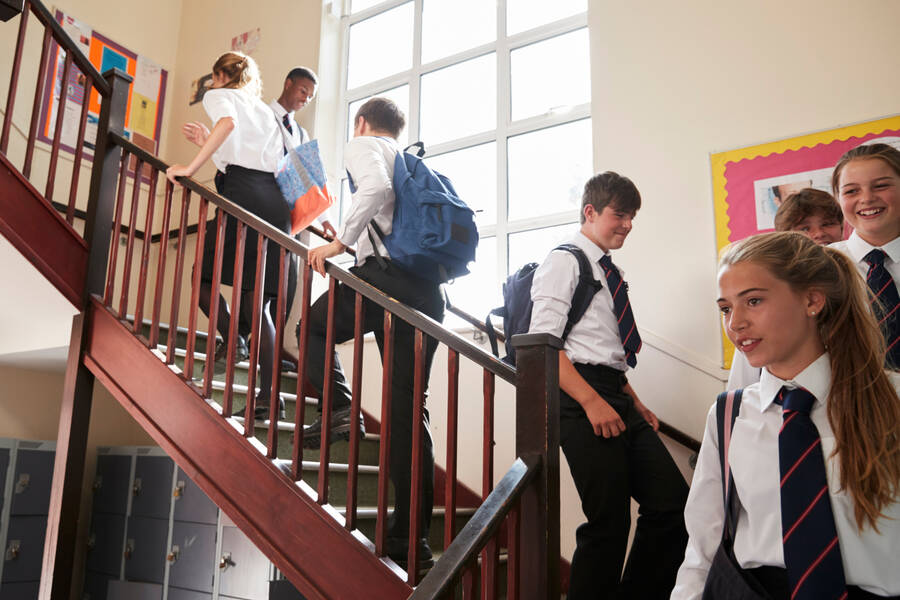 On Jan­u­ary 22, the U.S. Supreme Court will hear Espinoza v. Mon­tana Depart­ment of Rev­enue, a case that could result in the mas­sive expan­sion of pub­lic fund­ing for pri­vate reli­gious schools. The peti­tion­ers in the case — which will be lit­i­gat­ed by the con­ser­v­a­tive law group, Insti­tute for Jus­tice — are ask­ing that the court rule uncon­sti­tu­tion­al the denial of ​"pub­lic funds' to reli­gious schools, invok­ing the First Amend­ment ​"free­dom of exer­cise" clause to defend the posi­tion. In the event that the court rules in favor of the peti­tion­er, the result, argue its detrac­tors, would be tan­ta­mount to a man­date for reli­gious vouch­er pro­grams in every state.
Through vouch­er pro­grams and tax relief for pri­vate school donors, more than 20 states are already redi­rect­ing pub­lic funds into pri­vate edu­ca­tion. Pub­lic schools, already strapped for resources, face increas­ing­ly lim­it­ed bud­gets when pub­lic mon­ey is divert­ed to pri­vate schools. In Illi­nois, a so-called ​"school choice" state, pub­lic school teach­ers and staff went on strike for 11 days begin­ning on Octo­ber 17 to demand sup­port staff in every school and small­er class sizes. The Chica­go Teach­ers Union has iden­ti­fied vouch­er pro­grams as a cause of under­fund­ing in the city's pub­lic schools. Michelle Gun­der­son, an activist in the Chica­go Teach­ers Union, says that in her school — where she teach­es first grade — per­sis­tent under­fund­ing, exac­er­bat­ed by the state's fund­ing of pri­vate edu­ca­tion, has led to unman­age­ably large class­es pop­u­lat­ed by kids with high needs.
"I just had a teacher tell me that she was denied being reim­bursed for head­phones for one of her stu­dents who needs audio­books because of a dis­abil­i­ty," Gun­der­son says. ​"We can't go through the siphon­ing off of our pub­lic funds into vouch­er sys­tems." Although vouch­ers are billed as a resource for low-income fam­i­lies, state-fund­ed pri­vate-school schol­ar­ships do not always cov­er the full cost of school tuition, and fam­i­lies who can­not afford to make up the dif­fer­ence can­not ulti­mate­ly make use of the pro­grams. The pro­grams, Gun­der­son says, "[end] up sub­si­diz­ing the school­ing of fair­ly wealthy chil­dren." In fact, in Illi­nois, up to 28 per­cent of state schol­ar­ships for pri­vate edu­ca­tion went to mid­dle- and upper-income stu­dents in 2018. The upcom­ing rul­ing could result in the expan­sion of sim­i­lar pro­grams through­out all states.
The ori­gins of the Espinoza case lie in a Decem­ber 2018 Mon­tana court rul­ing that a state tax cred­it pro­gram incen­tiviz­ing char­i­ta­ble dona­tions to pri­vate school schol­ar­ship funds could not be applied to schol­ar­ships for reli­gious schools. The Mon­tana Supreme Court held that the state-imple­ment­ed tax cred­it could only be applied to non-reli­gious pri­vate schools, per a ​"no-aid" clause in the state's amend­ment — so the peti­tion­ers appealed to the U.S. Supreme Court. In the event that the Supreme Court rules in the plaintiff's favor, pub­lic fund­ing for pri­vate edu­ca­tion will increase not only in Mon­tana, but in the 37 states whose con­sti­tu­tions ban the pro­vi­sion of pub­lic funds for reli­gious schools. Over 65 per­cent of pri­vate schools are reli­gious, and of those schools, over 78 per­cent are Christian.
David Armi­ak of the Cen­ter for Media and Democ­ra­cy point­ed out the util­i­ty of the case to the right wing, which, he argued, ​"is increas­ing­ly embrac­ing the Chris­t­ian right." To that end, Koch-fund­ed orga­ni­za­tions like the Amer­i­can Leg­isla­tive Exchange Coun­cil (ALEC) have allied with the Chris­t­ian legal groups push­ing anti-LGBTQ lit­i­ga­tion like the Mas­ter­piece Cakeshop v. Col­orado Civ­il Rights Com­mis­sion​'s rul­ing that allowed a bak­ery to refuse ser­vice to a gay cou­ple. Because Espinoza could result in nation­wide sub­si­dies for Chris­t­ian edu­ca­tion, con­ser­v­a­tive Chris­t­ian orga­ni­za­tions have jumped on the case, fil­ing five ami­cus briefs in the peti­tion­ers' favor. The Insti­tute for Jus­tice, which is lit­i­gat­ing Espinoza and has ties to both ALEC and the Koch broth­ers, has in the past pushed for pub­licly fund­ed reli­gious edu­ca­tion in Ohio and Ari­zona.
The Espinoza case forms part of the broad con­ser­v­a­tive legal strat­e­gy to weak­en labor and pub­lic edu­ca­tion, which right-wing orga­ni­za­tions have iden­ti­fied as elec­toral­ly pow­er­ful — and pro­gres­sive. Janus v. AFSCME, lit­i­gat­ed by the Koch-affil­i­at­ed Nation­al Right to Work Legal Defense Foun­da­tion (NRTWLDF) and the Lib­er­ty Jus­tice Cen­ter (LJC), dealt a blow to pub­lic-sec­tor unions across the coun­try by man­dat­ing that union mem­bers in all states ​"opt-in" to pay union fees, starv­ing unions of dues, their tra­di­tion­al source of funds. Janus, which was decid­ed on June 27, 2018, marked the cul­mi­na­tion of a decades-long effort by the Right to Work Foun­da­tion, Lib­er­ty Jus­tice Cen­ter, and myr­i­ad oth­er anti-labor orga­ni­za­tions fund­ed by Koch and Bradley Cen­ter money.
The Janus rul­ing has only ani­mat­ed the right-wing effort to under­mine labor unions: Since the sum­mer of 2018, con­ser­v­a­tive groups have hired can­vassers to encour­age union mem­bers to opt out of pay­ing dues and sued unions for mem­ber pay­ments made before Janus went into effect. The ongo­ing assault on labor has tak­en place along­side the gut­ting of pub­lic edu­ca­tion; inter­nal Bradley Cen­ter doc­u­ments, report­ed by In These Times, described the organization's aim to ​"defund teach­ers unions and achieve real edu­ca­tion reform" at the same time. By strip­ping pub­lic schools of fund­ing, while pass­ing anti-labor laws, con­ser­v­a­tive groups intend to lim­it the orga­niz­ing pow­er of the left. One such bill, passed by the state of Wis­con­sin in 2011, simul­ta­ne­ous­ly defund­ed Wis­con­sin pub­lic schools and deprived pub­lic sec­tor work­ers of the right to col­lec­tive­ly bar­gain. That piece of leg­is­la­tion, known wide­ly as Act 10, has been repli­cat­ed through­out the country.
Ran­di Wein­garten is pres­i­dent of the Amer­i­can Fed­er­a­tion of Teach­ers (AFT), which has filed an ami­cus brief in the Espinoza case. She point­ed out, on a press call on Jan­u­ary 16 that this case is spear­head­ed by ​"the Insti­tute for Jus­tice, which has col­lect­ed tens of mil­lions of dol­lars from the Wal­tons, the Devos's, Charles Koch, the Lyn­de & Har­ry Bradley foun­da­tion." The Wal­ton Fam­i­ly Foun­da­tion, found­ed by the late Wal­mart own­ers Helen and Sam Wal­ton, has fund­ed mul­ti­ple school pri­va­ti­za­tion efforts, while Edu­ca­tion Sec­re­tary Bet­sy DeVos's fam­i­ly has long adopt­ed school pri­va­ti­za­tion as an ide­o­log­i­cal mis­sion. Sim­i­lar­ly, the Koch polit­i­cal net­work and Lynn & Har­ry Bradley Foun­da­tion have both sus­tained anti-labor efforts around the country.
"If you peel back the lay­ers," she added, ​"you see that the real agen­da here is to silence par­ents, to silence teach­ers, silence stu­dents, and silence those who are try­ing to make the pub­lic schools schools that our kids want to go to."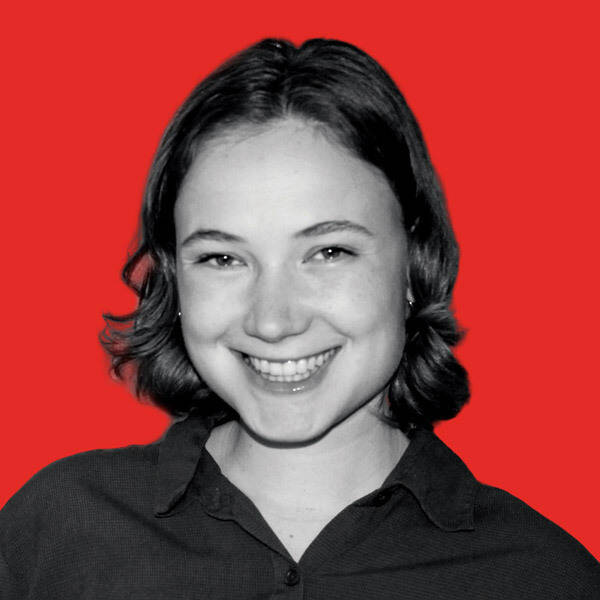 Alice Her­man is a 2020 – 2021 Leonard C. Good­man Insti­tute for
Inves­tiga­tive Report­ing Fel­low with In These Times.