European-Style Union Busting Provokes U.S., Dutch Workers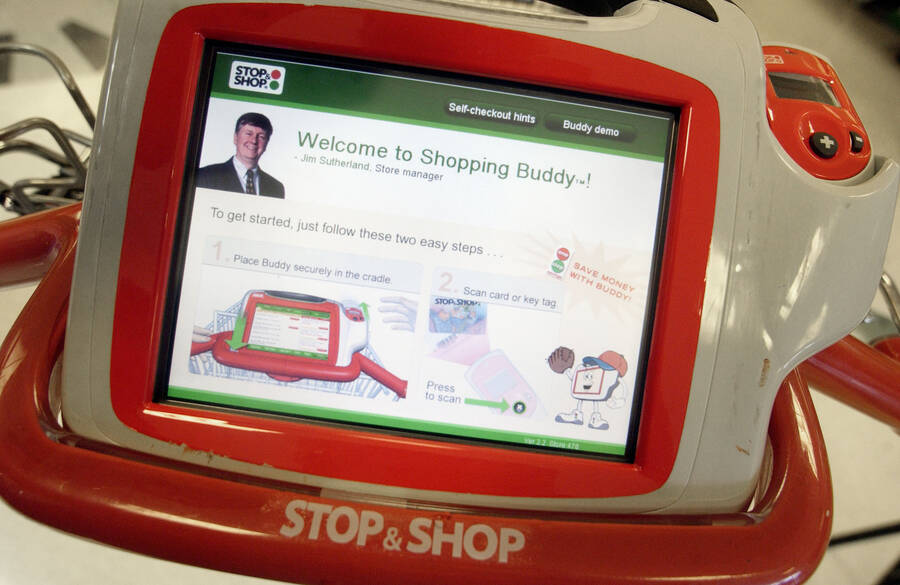 LANDOVER, Md. – Alarmed by a stiffening anti-union attitude in the executive suites of one the Netherlands' most prominent multi-national corporations, U.S. and Dutch unions are strengthening ties in a campaign to reverse the trend.
The campaign targets Royal Ahold NV, an Amsterdam-based corporation that owns supermarket chains in the United States and Europe. It's a major player in the American grocery sector, operating about 750 stores and employing more than 100,000 U.S. workers. The best-known store brands are Stop & Shop, which blankets the Northeast states, and Giant Foods, a dominant player in the Mid-Atlantic region.
What disturbs labor leaders is that Ahold's growth strategy seems aimed at undermining unions, if not eliminating them entirely, according to members of a delegation of Dutch trade unionists visiting the United States last week.
​"The business model for Ahold is to go non-union. That's true in Holland and in Europe. And we are seeing now the signs of the same thing in America," says Silja Ten Wolde of the Federatie Nederlandse Vakbeweging (FNV), the largest federation of Dutch trade unions.
Ten Wolde spoke to Working In These Times last week at the offices of United Food & Commercial Workers (UFCW) Local 400 in suburban Washington, D.C. Several UFCW locals, including Local 400, have labor contracts covering nearly 70,000 workers at Stop & Shop and Giant Foods, and they are firmly allied with FNV in the campaign to stymie Ahold's anti-union ambitions.
The setting at Local 400 headquarters was both practical and symbolic. The union offices are a short distance from Jessup, Md., where Giant Foods is in the process of shutting down an enormous unionized distribution center. Unionized workers from the Teamsters and UFCW have been dismissed as Giant transfers the work to non-union sites in Pennsylvania and elsewhere.
The union busting at the Jessup warehouse is emblematic of Giant Foods' corporate strategy in the Mid-Atlantic region, according to UFCW. The company funnels new investment into non-union facilities while steadily chipping away at existing unionized operations, says UFCW campaign worker Dawn Le. For example, Giant bought 16 Gennuardi's grocery stores in the Philadelphia area earlier this year and is now operating them as non-union supermarkets.
A similar pattern is evident in Europe, says Marcel Nuyten, FNV's special liaison to Ahold. A recent expansion of Ahold into Belgium saw the company employ legal loopholes to prevent unionization of the new workers there even though Belgium's labor law is otherwise friendly to unions, he says.
The European public is becoming increasingly aware that Ahold executives are misleading them about the company's commitment to the principles of European-style corporate social responsibility, says Ten Wolde. Ahold likes to present itself to the public as a responsible social actor, she says, yet conceals many of its anti-union practices from the general public.
Clearly angered by this deception is Ton Augustinus, a warehouse employee at Ahold and an elected FNV officer representing some 80,000 workers in the Netherlands.
Last week, the Dutch delegation visited the American Sales Co. warehouse in Buffalo, N.Y., to investigate reports that the Ahold subsidiary was suppressing efforts to form a union there, Augustinus says. They were met with an astonishing hostility, he says, and the delegation was virtually thrown out of the warehouse offices.
​"We simply asked for a tour and a few minutes to meet with the manager. We've done this dozens of times in the Netherlands and there is never a problem. But here, no," Augustinus says. ​"I'm very shocked that there is not even a moment to see me," or even to schedule an appointment for some other day, he says.
This is a sharp departure from European practice, where a union delegation would be received politely – or even welcomed – by local Ahold managers, Ten Wolde adds.
Further, Dutch unionists have been assured by Ahold that there is no attempt to suppress unionization in the United States, but the experience of the Buffalo workers contradicts those assertions, Augustinus says. ​"Ahold says to us it is not going on, but it going on," according to Augustinus.
​"In the Netherlands, they (Ahold) present themselves as a good company…they see themselves as a front runner," in good relations with workers and the larger community. ​"We find that they are not following this in the United States," Ten Wolde says.
Indeed, the old European model of cordial relations between business managers and well-established unions is breaking down in the era of globalization and expanding corporate power, Ten Wolde argues. FNV recognized this earlier this year when it staged an unusual confrontation with top Ahold executives at the company's annual shareholders meeting.
​"Shareholder activism is a new game for us," Ten Wolde says, so it was an unusual scene when FNV activists – joined by a UFCW supporter from one of Giant's non-union supermarkets in Virginia – confronted Ahold's chief executive with charges of violating the company's comitment to corporate social responsibility.
​"The chairman was annoyed. They were celebrating the 125th anniversary of the company and we kind of ruined the party….But we are still thinking that we can hold them to standards that they themselves have set," she says.
Ten Wolde is confident that the corporate campaign at Ahold can achieve success. There has not been much progress since FNV began its efforts about two and a half years ago, she admits, but corporate campaigns are often slow. ​"We will make a difference, I am convinced. I am too Dutch not to believe that," she concludes.
Bruce Vail
is a Baltimore-based freelance writer with decades of experience covering labor and business stories for newspapers, magazines and new media. He was a reporter for Bloomberg BNA's Daily Labor Report, covering collective bargaining issues in a wide range of industries, and a maritime industry reporter and editor for the Journal of Commerce, serving both in the newspaper's New York City headquarters and in the Washington, D.C. bureau.