Not long ago, a pass­ing famil­iar­i­ty with Bible vers­es, a flair for rhetoric, and hunger for a fol­low­ing could be enough to land some­one in a small-town pul­pit. Today, it seems, they are the right stuff for a top-tier Repub­li­can can­di­da­cy, per­haps even for president.
Fluency in fringe ideology and appeals to intolerance now substitute for leadership among conservatives.
This defin­ing down­ward, and right­ward, of con­ser­v­a­tive lead­er­ship is one les­son from the recent ral­ly on the Nation­al Mall in Wash­ing­ton, D.C. There Fox com­men­ta­tor and Mor­mon con­vert Glenn Beck kicked off the get-out-the-vote phase of the 2010 elec­tion with a revival aimed at the GOP base. He imme­di­ate­ly faced ques­tions from the New York Times about his inter­est in the Oval Office.
"Not a chance," said the grandil­o­quent new dar­ling of the hard right, with a nod to ral­ly co-star Sarah Palin. Beck may sur­pass Palin in on-screen expo­sure and a knack for mim­ic­k­ing the lan­guage and cadence of scrip­ture, but he is her under­study in anoth­er skill-set now prized for Repub­li­can can­di­dates: scapegoating.
Attacks and innu­en­do against immi­grants and reli­gious minori­ties, includ­ing the Chris­t­ian faith of Pres­i­dent Oba­ma him­self, have joined tra­di­tion­al dia­tribes against gay peo­ple in the GOP script for get­ting votes this year. They echo in the ral­ly cries for Repub­li­cans now vying to take over Con­gress and storm state­hous­es. The added pow­er of redraw­ing elec­tion dis­tricts to their long-term ben­e­fit hangs in the balance.
Lead­ing the ranks of the gate-crash­ers are those respon­si­ble for the very unem­ploy­ment cri­sis they like to blame on Democ­rats while on the cam­paign trail. Mul­ti­mil­lion­aire Repub­li­can Car­ly Fio­r­i­na, for exam­ple, sent more than 9,000 U.S. jobs over­seas pri­or to her ouster as Hewlett-Packard CEO and her cur­rent Sen­ate bid in California.
To the right of even Fio­r­i­na, who has called for over­turn­ing Roe v. Wade, are Sen­ate can­di­dates Shar­ron Angle in Neva­da and Rand Paul in Ken­tucky who assail land­mark laws against dis­crim­i­na­tion, such as the 1964 Civ­il Rights Act and the 1990 Amer­i­cans With Dis­abil­i­ties Act. A series of oth­er GOP can­di­dates, from Florida's Mar­co Rubio to Alaska's Joe Miller, espouse the extreme goals of fringe ide­o­logues, such as end­ing Social Security.
They raise the stakes in this elec­tion. It's about far more than who kvells and who con­cedes on Elec­tion Night, Novem­ber 2. It's about the direc­tion of the coun­try and whether the intol­er­ant far-right will gain the upper hand.
Beck, despite his own sta­tus as a reli­gious minor­i­ty, prepped for his August 28 ral­ly by play­ing on anti-Mus­lim prej­u­dice in denounc­ing a mosque and com­mu­ni­ty cen­ter planned for low­er Man­hat­tan. His bid to wave the bloody shirt of 9 – 11 vic­tim­hood foundered in the face of Beck's own con­fes­sions, revealed by Cenk Uygur on MSNBC, that ​"It took me about a year to start hat­ing the 9 – 11 vic­tims' families."
Palin's intol­er­ance, by con­trast, is more focused and more expert at play­ing on emo­tion for polit­i­cal advan­tage. She said via Twit­ter that plans for the com­mu­ni­ty cen­ter so close to Ground Zero ​"stabs hearts," includ­ing her own. Per­haps assum­ing that the state of Alas­ka has matched her own drift down­ward and righ­ward, she sought to locate her­self ​"in the heart­land." And she mis­tak­en­ly called on ​"peace­ful Mus­lims" to ​"refu­di­ate" the facility.
Palin isn't the only con­ser­v­a­tive dress­ing up appeals to intol­er­ance in a wardrobe of new words. Rid­ing her coat­tails are a host of char­ac­ters exploit­ing hard times, the pow­er vac­u­um among Repub­li­cans, and a scarci­ty of reporters and edi­tors well-versed in both reli­gion and pol­i­tics. The absence of scruti­ny and silence by fel­low Repub­li­cans eager for elec­toral gain are allow­ing the oppor­tunists to remake them­selves as stan­dard-bear­ers for the right.
One extrem­ist seek­ing main­stream stand­ing is charis­mat­ic preach­er Lou Engle. He likens his Kansas-City-based fol­low­ing to an army engaged in ​"rad­i­cal prayer" and has called on Chris­tians to engage in acts of mar­tyr­dom, sim­i­lar to the 2009 mur­der of Kansas abor­tion provider George Tiller. The wife of Tiller's killer, Scott Roed­er, has said her hus­band want­ed to be such a mar­tyr. Engle has tout­ed a recent effort in Ugan­da to enact leg­is­la­tion that would autho­rize the killing of gay peo­ple. Last sum­mer he per­formed an anoint­ment of Newt Gin­grich and Mike Huck­abee, both of whom have appealed to anti-Mus­lim prej­u­dice in remarks about the Man­hat­tan mosque.
In the past, Engle claimed his fol­low­ers' prayers helped George W. Bush win reelec­tion in 2004. To scare up votes this year, he has called for a day­long fast start­ing today in Sacra­men­to aimed at over­turn­ing a June rul­ing by the U.S. Supreme Court. The 5‑to‑4 deci­sion denied a group of reli­gious con­ser­v­a­tives at a pub­lic law school in Cal­i­for­nia the pow­er to dis­crim­i­nate against gay stu­dents while still col­lect­ing uni­ver­si­ty funds for their activities.
Engle and his ilk are fond of denounc­ing civ­il-rights pro­tec­tions as ​"spe­cial rights." But that's exact­ly what they cov­et when it comes to back­ing right-wing can­di­dates for office through tax-exempt char­i­ties or the author­i­ty to dis­crim­i­nate on the public's dime, sim­ply by using reli­gion to jus­ti­fy big­otry or exclusion.
Anoth­er fringe fig­ure fight­ing to gain stature is revi­sion­ist his­to­ri­an and ped­dler of Chris­t­ian suprema­cy the­o­ries David Bar­ton. He is set to appear with Ohio anti­gay and Repub­li­can activist Phil Buress at a pair of ral­lies at Buck­eye State mega-church­es just as ear­ly vot­ing begins in Ohio on Sep­tem­ber 28. Barton's main tar­get is church-state sep­a­ra­tion, a found­ing prin­ci­ple of Amer­i­ca whose sur­vival he likes to blame on the court rul­ings of Repub­li­can appointee and for­mer U.S. chief jus­tice Earl Warren.
A third extrem­ist seek­ing renewed expo­sure is dis­cred­it­ed anti-abor­tion and anti­gay activist Alve­da King. King actu­al­ly appeared with Beck and Palin at the D.C. ral­ly but large­ly escaped scruti­ny for her decades spent try­ing to defeat basic human-rights pro­tec­tions cov­er­ing sex­u­al ori­en­ta­tion and gen­der iden­ti­ty. If there's a dou­ble stan­dard afflict­ing news cov­er­age of con­ser­v­a­tives, as some allege, it's that their his­to­ry of cater­ing to intol­er­ance rarely gets exposed.
Begin­ning in the ear­ly 90s, King took pay from anti-gay activists to trav­el around the coun­try – to Cincin­nati or Ida­ho or Maine or my own home­town of Kala­ma­zoo, Michi­gan – to trade on the name of her late uncle, MLK, and defend bias against les­bian, gay, bisex­u­al, and trans­gen­der peo­ple as a legal prac­tice. In Tra­verse City, Michi­gan, in 2001, even for­mer Repub­li­can Pres­i­dent Ger­ald Ford took offense at the anti­gay amend­ment that King came into town to advo­cate. It would have left the city pow­er­less in the face of harass­ment, van­dal­ism, or oth­er forms of mis­treat­ment against gay peo­ple. The mea­sure failed at the polls.
King stood to gain busi­ness from the burst of anti­gay bal­lot mea­sures that Repub­li­can tac­ti­cian Karl Rove helped place on state bal­lots in 2004, with the com­plic­i­ty of then-clos­et­ed, now-out for­mer GOP chair Ken Mehlman. That was the last good elec­tion cycle for the GOP. For Repub­li­cans this fall, doing what­ev­er it takes to gain a major­i­ty of seats in the U.S. House and the Sen­ate could entail con­tracts with King to play on anti­gay sen­ti­ment in hopes of turn­ing out enough votes to win tight elections.
Like the fren­zy of McCarthy­ism that drove GOP gains in 1950 or the 1980 turnout that Jer­ry Fal­well spiked with revival­ist fer­vor, Repub­li­cans are eye­ing 2010 as a once-in-a-gen­er­a­tion chance to alter the polit­i­cal land­scape. With the com­ple­tion of the cen­sus and reap­por­tion­ment now upon us, it could also fur­nish them author­i­ty to remake the maps of elec­tion dis­tricts in their favor.
Flu­en­cy in fringe ide­ol­o­gy and appeals to intol­er­ance now sub­sti­tute for lead­er­ship among con­ser­v­a­tives. The impact of Repub­li­can gains or majori­ties in Con­gress and state capi­tols would skew the course of deci­sion-mak­ing right­ward and back­ward. That means rehashed fights about post­ing of the Ten Com­mand­ments, cit­i­zen­ship and vot­ing stan­dards, enforce­ment of sodomy laws, access to con­tra­cep­tion, and the legal­i­ty of the clean-water and emis­sions stan­dards, the min­i­mum wage, and Social Secu­ri­ty. It means a dimin­ished state of our democ­ra­cy and our stand­ing in the world.
Pro­gres­sives per­turbed at the pace of change in fed­er­al law or the stances and state­ments of the Oba­ma admin­is­tra­tion do not have the lux­u­ry of sim­ply hold­ing the president's feet to the fire. A very dif­fer­ent fire is at hand. And there is no time to debate the tem­per­a­ture of the water that will put it out.
This arti­cle orig­i­nal­ly appeared at The Huff­in­g­ton Post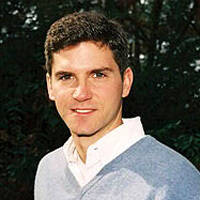 Hans John­son
, a con­tribut­ing edi­tor of
In These Times,
is pres­i­dent of Pro­gres­sive Vic­to­ry, based in Los Ange­les and Wash­ing­ton, D.C. He is a colum­nist and com­men­ta­tor on labor, reli­gion and trends in state and nation­al politics.