Fair Trade Policies and Positions Paid Off in Midterm Elections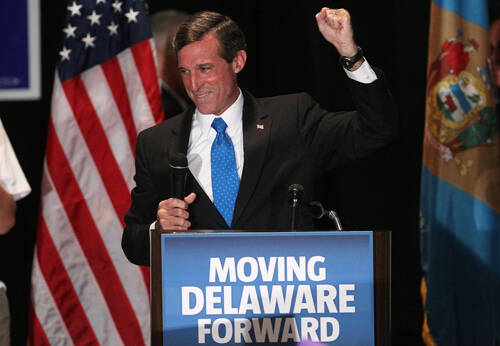 Thou­sands of work­ing-class and mid­dle-class peo­ple large­ly vot­ed against their own inter­ests in bring­ing a wave of Repub­li­can can­di­dates, includ­ing many Tea Par­ty mem­bers, to vic­to­ry in last week's midterm elections.
But on at least one front, the Amer­i­can pub­lic seemed to vote in favor of posi­tions that pro­tect and main­tain Amer­i­can jobs as well as decent liv­ing stan­dards in oth­er coun­tries, accord­ing to a new report by Pub­lic Cit­i­zen ana­lyz­ing 182 races.
Both Repub­li­can and Demo­c­ra­t­ic can­di­dates whose records, cam­paigns and posi­tions opposed free trade, off­shoring and gov­ern­ment pur­chase of for­eign-made goods – and those who active­ly sup­port­ed fair trade – fared sig­nif­i­cant­ly bet­ter in the elec­tion than those who did not espouse these ideas, the study found.
Pub­lic Citizen's press release says:
House Democ­rats that ran on fair trade plat­forms in com­pet­i­tive and open-seat races were three times as like­ly to sur­vive the GOP tidal wave than Democ­rats who ran against fair trade…

The GOP tsuna­mi oblit­er­at­ed many can­di­date-spe­cif­ic fea­tures of the midterm con­tests, but trade, job off­shoring and/​or gov­ern­ment pur­chas­es of for­eign-made goods were a stun­ning­ly per­sis­tent nation­al focus of midterm elec­tion cam­paigns, with 205 can­di­dates cam­paign­ing on these issues. A record num­ber of 75 Repub­li­cans adopt­ed some fair trade mes­sag­ing as well, 43 of whom won their races.
Pub­lic Cit­i­zen says that more than 60 races ​"became ​'fair trade-offs' with either par­ty cam­paign­ing large­ly on a fair trade plat­form." Fair trade, the antithe­sis to ​"free trade," empha­sizes cut­ting out the mid­dle­man and mak­ing sure pro­duc­ers in devel­op­ing coun­tries are paid just­ly and treat­ed with dig­ni­ty in the course of their work. The report says only 37 can­di­dates active­ly advo­cat­ed in favor of NAF­TA-style free trade pacts, and half of those can­di­dates lost.
This is good news for labor rights world­wide. Fair trade cre­ates decent jobs and eco­nom­ic inde­pen­dence, at least on local scales, in the devel­op­ing world; while curb­ing free-trade pacts is of course a key tenet for orga­nized labor in the U.S. in terms of avoid­ing the out­sourc­ing of jobs to oth­er coun­tries where work­ers can be paid pen­nies an hour and labor pro­tec­tions are few.
Repub­li­cans have of course attacked the Amer­i­can Recov­ery and Rein­vest­ment Act (ARRA, ot ​"the stim­u­lus") as part of their assault on all things relat­ed to Pres­i­dent Oba­ma. These attacks took on an anti-off­shoring com­po­nent for at least 33 of the Repub­li­cans who claimed seats for­mer­ly held by Democ­rats, accord­ing to Pub­lic Cit­i­zen, as they made an issue of stim­u­lus spend­ing going to off­shore operations.
Pub­lic Cit­i­zen also found a huge uptick in ads fea­tur­ing fair trade themes, with 220 this year, com­pared to only 25 in 2006 and 138 in 2008. The tenor of these ads isn't nec­es­sar­i­ly always about work­ers or their rights; for exam­ple Tea Par­ty can­di­date Rand Paul, who won the Sen­ate seat in Ken­tucky, slammed the World Trade Orga­ni­za­tion as a vio­la­tion of nation­al sovereignty.
Pub­lic Cit­i­zen cites a sur­vey show­ing Amer­i­cans iden­ti­fy off­shoring of jobs – more than the sub­prime cri­sis or oth­er bank­ing issues – as the main cause of eco­nom­ic woes. This elec­tion showed politi­cians respond­ing to such pub­lic opin­ion. For exam­ple Wash­ing­ton Sen­a­tor Pat­ty Mur­ray has been a reli­able sup­port­er of free trade in all 13 major trade-relat­ed votes since she cast her vote for NAF­TA in 1993. But this cycle she led the pack in num­ber of sep­a­rate fair trade-relat­ed ads, with seven.
Pub­lic Citizen's Glob­al Trade Watch direc­tor Lori Wal­lach not­ed the results should encour­age U.S. leg­is­la­tors to push domes­tic pro­duc­tion and fair trade in the future, and more impor­tant­ly to oppose any efforts to revive Bush-era fair trade pacts with Korea, Colom­bia and Panama.
Pub­lic Cit­i­zen is push­ing the pas­sage of the TRADE Act (for Trade Reform, Account­abil­i­ty, Devel­op­ment and Employ­ment), orig­i­nal­ly intro­duced in 2008 and since rein­tro­duced by Rep. Mike Michaud (D‑Me). The AFL-CIO, Change to Win and var­i­ous indi­vid­ual unions all sup­port the act. It would require the review­ing of and poten­tial­ly rene­go­ti­at­ing exist­ing trade agree­ments, includ­ing NAF­TA. It would also set forth require­ments for future trade pacts and replace the Fast Track mech­a­nism often used to push through unpop­u­lar agree­ments. Wal­lach said their recent study shows it is in the self-inter­est of politi­cians on both sides of the aisle to sup­port the TRADE Act and oth­er curbs in unfet­tered free trade in the future.
Fresh­men GOP con­gress­men being asked by their lead­er­ship to sup­port trade agree­ments most Amer­i­cans con­sid­er job-killers undoubt­ed­ly will have the fore­see­able 2012 Demo­c­ra­t­ic attack ads in mind. The co-spon­sors of the TRADE Act will rep­re­sent a grow­ing share of the par­ty, and many of the lead­ers from the House Trade Work­ing Group cam­paigned on trade and won their re-elec­tion races.
Pub­lic Cit­i­zen chid­ed Democ­rats who failed to lever­age the anti-fair trade records of their oppo­nents in con­tentious races. For exam­ple, Repub­li­can Roy Blunt ham­mered at Demo­c­ra­t­ic oppo­nent Robin Carnahan's his­to­ry as a trade offi­cial dur­ing the Clin­ton admin­is­tra­tion to help him win the Mis­souri Sen­ate seat, even though Blunt him­self was a key backer of the con­tro­ver­sial Cen­tral Amer­i­can Free Trade Agreement.
Pub­lic Cit­i­zen also notes that despite these polit­i­cal winds, the White House is still push­ing for pas­sage of the unpop­u­lar free trade agree­ment with Korea, draft­ed under Pres­i­dent Bush. Pub­lic Citizen's press release says oppo­nents of the Kore­an FTA:
…hope the admin­is­tra­tion will seize the oppor­tu­ni­ty offered to them by the oppor­tu­ni­ty to rene­go­ti­ate this pact to start imple­ment­ing Obama's promised reforms, gain sup­port for a new mod­el of trade expan­sion from the major­i­ty of Amer­i­cans opposed to the NAF­TA mod­el, and re-ener­gize union mem­bers, envi­ron­men­tal­ists and oth­er pro­gres­sives who are key to the Democ­rats' polit­i­cal success.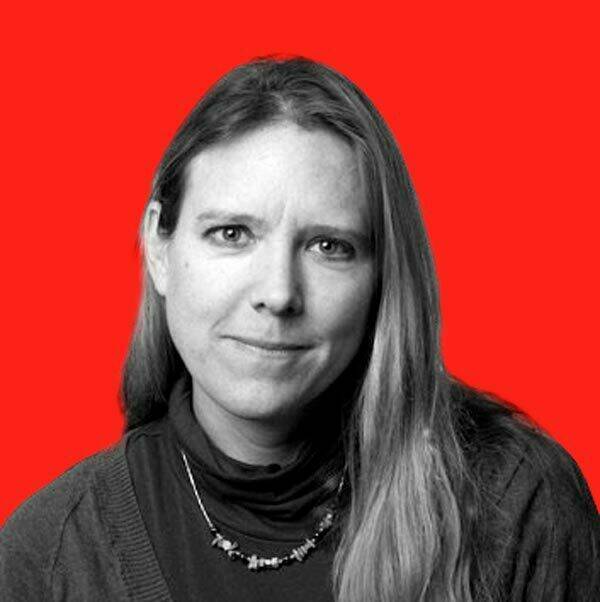 Kari Lyder­sen
is a Chica­go-based reporter, author and jour­nal­ism instruc­tor, lead­ing the Social Jus­tice
&
amp; Inves­tiga­tive spe­cial­iza­tion in the grad­u­ate pro­gram at North­west­ern Uni­ver­si­ty. She is the author of May­or
1
%: Rahm Emanuel and the Rise of Chicago's
99
%.