Cuts to Food Stamps Will Make It Even Harder for Americans in Need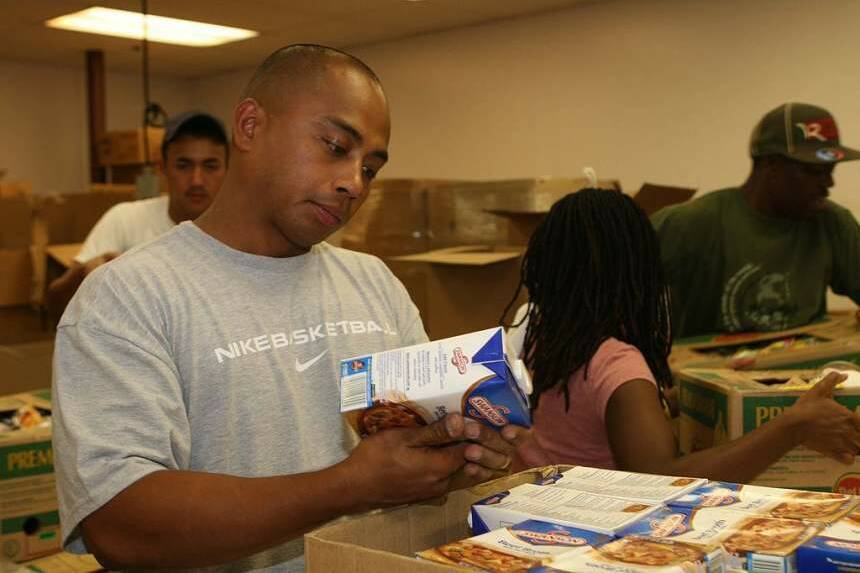 Accord­ing to the Con­gres­sion­al Bud­get Office, cuts to Amer­i­ca's Sup­ple­men­tal Nutri­tion Assis­tance Pro­gram — more com­mon­ly known as food stamps — con­tained in the farm bill signed by Pres­i­dent Oba­ma last week will harm 850,000 Amer­i­can house­holds. Around 1.7 mil­lion peo­ple in 15 states will lose an aver­age of $90 a month in ben­e­fits. Though the cuts won't keep new peo­ple from enrolling, they will reduce pay­ments to peo­ple who had pre­vi­ous­ly been allowed to deduct their util­i­ty bills from their income.
Con­ser­v­a­tives call this ​"clos­ing a loop­hole." But in real­i­ty, it will reduce assis­tance for peo­ple whose incomes have not actu­al­ly risen.
And it's not as if this help is easy to come by. Despite the image prop­a­gat­ed by the Right of Uncle Sam eager­ly hand­ing out cash to any­one who wants it, the process through which one qual­i­fies for assis­tance is Kafkaesque. It seems, in fact, designed to keep peo­ple out. As I go through the task of obtain­ing assis­tance in Cal­i­for­nia, one of the states that will be affect­ed by the cuts, I am amazed that any­one is able to nav­i­gate the sys­tem suc­cess­ful­ly at all.
I was last employed full-time in 2010. Just as that job end­ed — and as I was mov­ing from the East Coast to the West — I fell down a flight of stairs. The recov­ery was long and expen­sive, and since then I have only been able to find spo­radic, part-time work.
Last Sep­tem­ber, when I ran out of sav­ings, I applied for Cal­Fresh (Cal­i­for­ni­a's food stamp pro­gram) and Medi-Cal (Cal­i­for­ni­a's Med­ic­aid) by fill­ing out an online appli­ca­tion. In response, I received a paper appli­ca­tion in the mail ask­ing for the same infor­ma­tion again. I filled it out, made copies of my dri­ver's license, social secu­ri­ty card and proof of income, and sent it in the old-fash­ioned way: through the mail.
As the year neared its close, I still had­n't heard back from either pro­gram. Our new insur­ance exchange, Cov­ered Cal­i­for­nia, began pro­cess­ing appli­ca­tions for Medi-Cal in Octo­ber. Hav­ing gone through the Depart­ment of Pub­lic Social Ser­vices (DPSS) with no reply, I decid­ed to try this route.
This sec­ond attempt yield­ed mixed results. In Jan­u­ary, I received a state ben­e­fits card in the mail, though it came with a piece of paper that cau­tioned, ​"This does not mean that you are nec­es­sar­i­ly enrolled." I called Cov­ered Cal­i­for­nia to find out whether I was, in fact, insured, but reached a record­ed mes­sage say­ing call vol­ume was high and I should call back lat­er. I found a num­ber specif­i­cal­ly for Medi-Cal; the woman I spoke with said she could­n't answer any ques­tions about appli­ca­tions sub­mit­ted through Cov­ered Cal­i­for­nia. She gave me yet a third num­ber to call. When I did so, I got a mes­sage say­ing, ​"If you are call­ing about Cov­ered Cal­i­for­nia, please hang up and dial …" And then it list­ed the num­ber I had just dialed.
Con­fused about both my insur­ance and my food stamp sit­u­a­tion — which I still hadn't got­ten any notice about — I even­tu­al­ly nav­i­gat­ed my way through the web-maze of the Cal­i­for­nia DPSS to send an email. Two days lat­er, I got a call back. The woman kind­ly told me that although Cov­ered Cal­i­for­nia Medi-Cal was in the process of enrolling me, DPSS nev­er received the infor­ma­tion I had mailed in and so had can­celed my appli­ca­tion for food stamps alto­geth­er. She sug­gest­ed I go to a local office and talk to some­one in person.
At the DPSS office, I wait­ed about three hours to meet with a case­work­er, who began a new food stamp appli­ca­tion for me. He asked what I did for a liv­ing. ​"I'm self-employed," I replied. ​"I'm a writer."
​"How much mon­ey do you make a month?" he asked. I told him. ​"O.K., then just get your accoun­tant to cre­ate a state­ment of your income and expens­es for the last three months and fax it to me."
​"Um," I hes­i­tat­ed, con­fused. ​"I'm hav­ing trou­ble afford­ing food. How am I sup­posed to afford an accountant?"
​"You said you were self-employed! Just ask your accountant."
He hand­ed me a piece of paper with his direct phone and fax num­bers and ush­ered me out. The next day, I faxed him my own account­ing of my income and expens­es and called and left a mes­sage to make sure he got it. I did not hear back. I called a week lat­er and left anoth­er mes­sage. I did not hear back.
By now, it was ear­ly Feb­ru­ary; I had been in the process of try­ing to obtain assis­tance for five months. Because I had met with a case­work­er in per­son and now had a case num­ber, I was able to make an appoint­ment online to see him again with­out the three-hour wait. At that appoint­ment, he told me though he had received my fax, my appli­ca­tion had not been processed in the two weeks since.
​"Is there any­thing else you need from me?" I asked.
​"No," he replied. ​"It's pending."
I had not been denied food stamp assis­tance, but nei­ther had I been approved. As of now, I am still waiting.
In the mean­time, the state ben­e­fits card I received has been cov­er­ing pre­scrip­tions; because I am ​"not nec­es­sar­i­ly enrolled," how­ev­er, I can't actu­al­ly see a doc­tor. Although I applied for health cov­er­age through Cov­ered Cal­i­for­nia, my case even­tu­al­ly made it to the same DPSS office where I was try­ing to reg­is­ter for food stamps. When I asked my case­work­er about com­plet­ing my Medi-Cal appli­ca­tion as well, though, he informed me that I need­ed to speak to some­one else about that. After sub­mit­ting my dri­ver's license and income state­ment — again — to a dif­fer­ent case­work­er in the same office, I am now final­ly ​"pre-enrolled" in a Medi-Cal plan. I've been told to call anoth­er 1 – 800 num­ber in a few days to make sure the enroll­ment is complete.
The wait­ing room at my local office is chock full of women with chil­dren, the elder­ly and peo­ple with dis­abil­i­ties. I'm sure their process­es are even more com­plex than mine. I am only nav­i­gat­ing three gov­ern­ment pro­grams — Cov­ered Cal­i­for­nia, Medi-Cal and Cal­Fresh. Oth­ers are nav­i­gat­ing four, five or more, and may be doing so with­out the help of the Inter­net or a cell phone plan.
For many peo­ple, the cuts to food stamps con­tained in the farm bill will like­ly cre­ate even fur­ther bureau­crat­ic night­mares. When and how it will hap­pen is still large­ly unclear. Will peo­ple sim­ply wake up one morn­ing to find their assis­tance reduced? Will these indi­vid­u­als and fam­i­lies have to re-prove their lack of income? Will they even be told what they have to do? No mat­ter what hap­pens, though, one thing is for cer­tain: America's most vul­ner­a­ble pop­u­la­tions are going to suffer.
Regard­less of how per­sua­sive some peo­ple may find the con­ser­v­a­tive idea of the ​"wel­fare queen dri­ving a Cadil­lac," pub­lic assis­tance pro­grams are not full of peo­ple tak­ing advan­tage of loop­holes in the law. They are full of Amer­i­can cit­i­zens with no oth­er way to survive.
Hol­ly L. Derr
is a fem­i­nist media crit­ic who writes about the­ater, film, tele­vi­sion, video games and comics. She has been pub­lished by The Atlantic, XX Factor/​Slate, and Ms. Mag­a­zine. Fol­low her on Twit­ter @hld
6
oddblend and on her Tum­blr, Fem­i­nist Fandom.