FBI, DoD, NSA: All Spying on You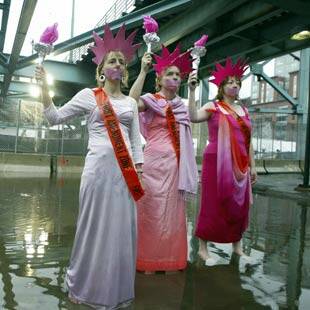 Qui­et­ly, the war on ter­ror, in which every­thing is per­mit­ted, has laid the ground work for the Bush admin­is­tra­tion to intrude into the polit­i­cal life of citizens.
Over the last sev­er­al months, it has been revealed that the FBI, the Pen­ta­gon and the Nation­al Secu­ri­ty Agency have each set up appar­ent­ly inde­pen­dent covert oper­a­tions to mon­i­tor the con­sti­tu­tion­al­ly pro­tect­ed polit­i­cal activ­i­ties of cit­i­zens opposed to the Bush administration's war in Iraq.
The Wash­ing­ton Post dis­cov­ered that under author­i­ty grant­ed by the U.S. Patri­ot Act, the FBI has been issu­ing what are known as ​"nation­al Secu­ri­ty let­ters" that allow the bureau to spy on U.S. res­i­dents. The Novem­ber 6 Post report­ed, ​"The FBI has issued tens of thou­sands of nation­al secu­ri­ty let­ters, extend­ing the bureau's reach as nev­er before into the tele­phone calls, cor­re­spon­dence and finan­cial lives of ordi­nary Amer­i­cans. Most of the U.S. res­i­dents and cit­i­zens whose records were screened, the FBI acknowl­edged, were not sus­pect­ed of wrongdoing."
Accord­ing to records obtained by the ACLU under a Free­dom Of Infor­ma­tion Act request, the FBI's tar­gets includ­ed peo­ple involved in a ​"veg­an com­mu­ni­ty project" in Indi­anapo­lis, the Catholic Work­er move­ment and its ​"semi-com­mu­nis­tic ide­ol­o­gy," Code Pink, the anti-war coali­tion Unit­ed for Peace and Jus­tice, Green­peace and atten­dees of the Third Nation­al Orga­niz­ing Con­fer­ence on Iraq, which was held at Stan­ford Uni­ver­si­ty in May 2005. Accord­ing to the doc­u­ments, in some cas­es the FBI received infor­ma­tion about those under sur­veil­lance from inform­ers with­in the tar­get­ed groups.
Over at the Pen­ta­gon, the Coun­ter­in­tel­li­gence Field Activ­i­ty (CIFA) office, which was estab­lished in 2002, now employ­ees more than 1,000 peo­ple. Accord­ing to the Wash­ing­ton Post, CIFA has what the mil­i­tary calls ​"task­ing author­i­ty" over the 4,000 peo­ple who work in Army, Navy and Air Force intel­li­gence units. What CIFA does is not exact­ly clear, but in Decem­ber, NBC report­ed it had ​"obtained a secret Pen­ta­gon data­base that indi­cates the U.S. mil­i­tary is col­lect­ing infor­ma­tion on Amer­i­can peace activists and mon­i­tor­ing protests against the Iraq war." A doc­u­ment stamped ​"secret" reports, ​"We have not­ed increased com­mu­ni­ca­tion between protest groups using the Inter­net," but not a ​"sig­nif­i­cant con­nec­tion" between inci­dents, such as ​"recur­ring insti­ga­tors" or ​"vehi­cle descrip­tions," which sug­gests the Pen­ta­gon has been mon­i­tor­ing e‑mail and track­ing anti-war activists by the cars they dri­ve. The doc­u­ment is 400 pages long and lists 1,500 ​"sus­pi­cious inci­dents across the coun­try over a 10-month peri­od," includ­ing ​"four dozen anti-war meet­ings or protests, includ­ing one in Hol­ly­wood." Oth­er groups tar­get­ed includ­ed The Truth Project, a Quak­er group in Lake Worth, Fla., con­cerned about mil­i­tary recruit­ment in high schools, and a group at the Uni­ver­si­ty of Cal­i­for­nia, San­ta Cruz, protest­ing recruiters on campus.
Christo­pher Plye, a for­mer Army intel­li­gence offi­cer who exposed Pen­ta­gon infil­tra­tion of the anti-war and civ­il rights move­ments dur­ing the Viet­nam War, told NBC, ​"This is the J. Edgar Hoover Memo­r­i­al Vac­u­um Clean­er. They're col­lect­ing everything."
And then there is Pres­i­dent George W. Bush's secret pres­i­den­tial order that gave the Nation­al Secu­ri­ty Agency (NSA) per­mis­sion to mon­i­tor the inter­na­tion­al e‑mail and phone calls of thou­sands of peo­ple inside the Unit­ed States. The sto­ry was bro­ken by New York Times reporter James Risen, who fea­tures Bush's deci­sion to grant NSA author­i­ty to spy on Amer­i­cans in his new book, State of War. He writes, ​"For the first time since the Water­gate-era abus­es, the NSA is spy­ing on Amer­i­cans again, and on a large scale. The Bush admin­is­tra­tion has swept aside near­ly 30 years of rules and reg­u­la­tions and has secret­ly brought the NSA back into the busi­ness of domes­tic espionage."
And we have been down that road before: The FBI's sur­veil­lance of Mar­tin Luther King, infil­tra­tion of the anti-Viet­nam war and civ­il rights move­ments by fed­er­al agent provo­ca­teurs, three inci­dents of NSA spy­ing, and, in 1972, Water­gate, a covert oper­a­tion that involved agents of the Nixon admin­is­tra­tion break­ing into Demo­c­ra­t­ic Par­ty headquarters.
Respond­ing to the result­ing pub­lic out­cry, Con­gress passed the For­eign Intel­li­gence Sur­veil­lance Act (FISA) of 1978 that estab­lished the For­eign Intel­li­gence Sur­veil­lance Court. The FISA court oper­ates out of the Jus­tice Depart­ment and approves admin­is­tra­tion requests for wire­taps by the NSA of peo­ple in the Unit­ed States. It was this court that Bush cir­cum­vent­ed when he secret­ly autho­rized NSA wiretaps.
These covert oper­a­tions are a sign that the neo­con­ser­v­a­tives who set admin­is­tra­tion pol­i­cy have adopt­ed the pol­i­cy of vic­to­ry over all oppo­nents by any means. (Or, as Senior Edi­tor Kurt Von­negut says, ​"Neo­con­ser­vatism is enti­tle­ment to what­ev­er is unde­fend­ed at home or abroad.")
As a result, we now have a gov­ern­ment that doesn't respect basic rules of con­sti­tu­tion­al gov­ern­ment. Or, to put it anoth­er way, our gov­ern­ment has rede­fined the Con­sti­tu­tion in such a way as to jus­ti­fy its actions – and to pro­vide legal pro­tec­tion for those who vio­late what used to be con­sti­tu­tion­al rights.
As with the war in Iraq, all of this has some peo­ple in the intel­li­gence com­mu­ni­ty wor­ried. Hence, the leaks.
In his new book, Risen explains that his sources with knowl­edge of the NSA oper­a­tion became whis­tle-blow­ers because they believed ​"that an inves­ti­ga­tion should be launched into the way the Bush admin­is­tra­tion has turned the intel­li­gence community's most pow­er­ful tools against the Amer­i­can people."
And, as in the war with Iraq, the Bush admin­is­tra­tion stren­u­ous­ly jus­ti­fies its actions, giv­ing no quarter.
The admin­is­tra­tion pro­vides two rea­sons why cir­cum­vent­ing FISA and expand­ing the author­i­ty of NSA to spy with­in the Unit­ed States was needed.
First, they argue that FISA courts were not ade­quate. But James Bam­ford, the fore­most civil­ian author­i­ty on the NSA and author of two books, Body of Secrets and The Puz­zle Palace, dis­agrees: ​"The FISA court is as big a rub­ber stamp as you can pos­si­bly get with­in the fed­er­al judi­cia­ry." Indeed, from 1979 through 2004, the NSA grant­ed 18,761 war­rants and reject­ed five. In 2004, 1,754 war­rants were approved.
He told the Bal­ti­more Sun, ​"Most of the peo­ple I've dealt with there had no idea this was going on, and they were very shocked and dis­ap­point­ed that sud­den­ly they're back to where they were 30 years ago, deal­ing with ques­tions of domes­tic spy­ing. … The even­tu­al out­come will be a spe­cial pros­e­cu­tor. … Of course it's an impeach­able offense."
Bush, Vice Pres­i­dent Dick Cheney and oth­ers in the admin­is­tra­tion excuse their snoop­ing by say­ing it could pre­vent future 9/​11s. On Decem­ber 17, when Bush con­fessed that he had expand­ed NSA's author­i­ty, he cit­ed two of the hijack­ers who flew the jet into the Pen­ta­gon and who had phoned fel­low mem­bers of Al Qae­da in Yemen while in the Unit­ed States. He said, ​"But we didn't know they were here until it was too late. The autho­riza­tion I gave the Nation­al Secu­ri­ty Agency after Sep­tem­ber 11 helped address that prob­lem." Cheney repeat­ed this talk­ing point on Jan­u­ary 4, in a talk to the Her­itage Foundation.
Like so many oth­er Bush admin­is­tra­tion asser­tions used to jus­ti­fy pol­i­cy, like those that got us into a war in Iraq, this one is false. And as with the war in Iraq, the canard has been exposed by patri­ots in the spy business.
Pri­or to 9⁄11, the NSA was already mon­i­tor­ing the num­ber they phoned in Yemen and had the admin­is­tra­tion want­ed to mon­i­tor calls in the Unit­ed States, it could have eas­i­ly got­ten per­mis­sion to do so from the FISA court.
A senior counter-ter­ror­ism offi­cial, speak­ing on the con­di­tion of anonymi­ty, told the Los Ange­les Times, ​"The NSA was well aware of how hot the num­ber was … and how it was a logis­ti­cal hub for Al Qae­da and it was also call­ing the num­ber in Amer­i­ca half a dozen times after the [U.S.S.] Cole [was attacked] and before Sep­tem­ber 11." Anoth­er offi­cial told the paper, ​"It's total hubris … It's arro­gance by the peo­ple doing this. This is a 24-hour thing, and you can get these kind of war­rants imme­di­ate­ly. I think they are just being lazy."
Eleanor Hill, a for­mer Pen­ta­gon inspec­tor gen­er­al and the staff direc­tor of the joint con­gres­sion­al inquiry into 9⁄11, said that mem­bers of Con­gress had repeat­ed­ly asked the admin­is­tra­tion to rec­om­mend reforms of FISA. ​"The ques­tion was always asked of these wit­ness­es: ​'What do you need?' … There was plen­ty of time to raise this issue. You don't just take it upon your­self to cir­cum­vent FISA. That atti­tude ignores the absolute­ly crit­i­cal need for oversight."
Yet the trump administration's trump card remains: ter­ror­ism. ​"This autho­riza­tion is a vital toll in our war against the ter­ror­ists," said Bush.
The very ter­ri­fy­ing nature of ter­ror­ism turns those who ques­tion the Bush wars on into ene­mies of the state. It is a mes­sage so pow­er­ful, that even those opposed to the admin­is­tra­tion can inter­nal­ize it. As Angela Y. Davis observes in Abo­li­tion Democ­ra­cy:
Sim­plis­tic polit­i­cal dis­course à la Bush may not be so much a sign of the lack of pres­i­den­tial intel­li­gence as it is a strate­gi­cal­ly impor­tant way to gar­ner sup­port for glob­al war. What it does is dis­arm peo­ple. It belit­tles our crit­i­cal capac­i­ties. It invites us to for­get about crit­i­cism. I think this is one of the rea­sons why so many peo­ple, includ­ing pro­gres­sive and rad­i­cal peo­ple, in the imme­di­ate after­math of

9

⁄

11

, could not mobi­lize the moral resources to speak out against Bush.
A sim­i­lar dynam­ic seems to be play­ing out with the domes­tic spy­ing scan­dals. Sur­veil­lance of poten­tial ter­ror­ists is nec­es­sary, there­fore our rights take sec­ond place.
The admin­is­tra­tion makes no bones about this. Air Force Gen. Michael Hay­den, as head of NSA, tes­ti­fied to Con­gress in 2002 that he met with his staff after 9⁄11: ​"I told them that free peo­ple always had to decide where to draw the line between their lib­er­ty and their secu­ri­ty." Today, Hay­den is the Prin­ci­pal Deputy Direc­tor of Nation­al Intelligence.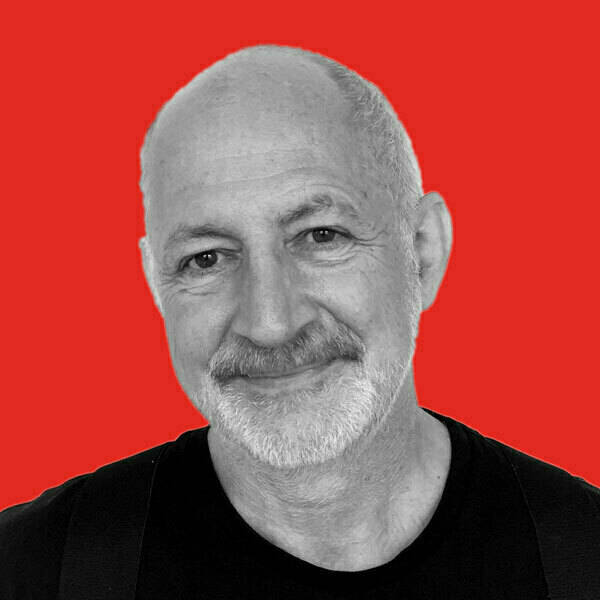 Joel Blei­fuss, a for­mer direc­tor of the Peace Stud­ies Pro­gram at the Uni­ver­si­ty of Mis­souri-Colum­bia, is the edi­tor & pub­lish­er of In These Times, where he has worked since Octo­ber 1986.