Feminist Role Models? Scandal Could Learn From Grey's Anatomy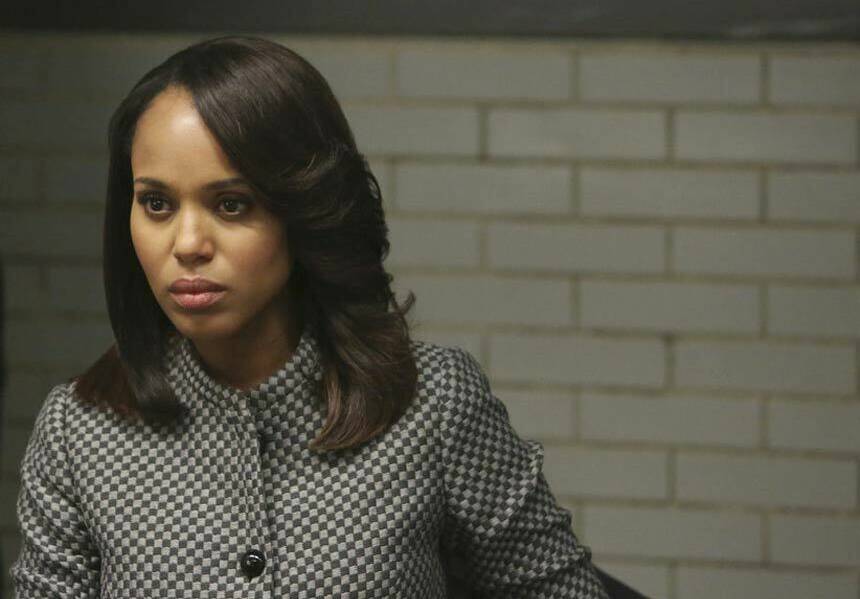 There is no ques­tion that Shon­da Rhimes
&
mdash;the first African-Amer­i­can woman to cre­ate and exec­u­tive pro­duce a top
10
net­work series (Grey
&
rsquo;s Anatomy)
&
mdash;is a trail­blaz­er when it comes to diver­si­ty on tele­vi­sion. Her use of col­or­blind cast­ing brought us a hos­pi­tal dra­ma in which half of the doc­tors are played by minori­ties (Grey
&
rsquo;s Anato­my) and a rare series with an African-Amer­i­can female lead (Scan­dal).Rhimes has also received acclaim for her por­tray­al of bold and pow­er­ful women. And indeed, on the sur­face, the women of
&
nbsp;Grey
&
rsquo;s
&
nbsp;and
&
nbsp;Scan­dal
&
nbsp;are intel­li­gent, suc­cess­ful, ambi­tious and career-ori­ent­ed. But scratch that sur­face, and the female char­ac­ters in Scan­dal
&
nbsp;fall short of Rhimes' suc­cess­ful depic­tion of empow­ered women in Grey
&
rsquo;s.The dif­fer­ences man­i­fest in the way the char­ac­ters man­age their per­son­al lives. In Grey
&
rsquo;s, the female char­ac­ters are inde­pen­dent and pow­er­ful in every sphere of their lives: They are pas­sion­ate, but not blind­ed by their pas­sion, and most impor­tant­ly, they refuse to com­pro­mise their val­ues and integri­ty for any­one who isn
&
rsquo;t will­ing to do the same for them. For instance, when sur­geon Miran­da Bai­ley (Chan­dra Wil­son) was told by her hus­band that she had to decide between a pres­ti­gious pedi­atric fel­low­ship and their mar­riage, it took Bai­ley no time to pick the fel­low­ship,
&
ldquo;cause a mar­riage that results to ulti­ma­tums, it
&
rsquo;s not a mar­riage.
&
rdquo;By con­trast, Rhimes
&
rsquo; female char­ac­ters in Scan­dal behave in ways that con­tra­dict the strength and inde­pen­dence they strive to embody. They show a will­ing­ness to take emo­tion­al abuse and they keep get­ting burned in the same ways, fail­ing to learn from their mis­takes. Sus­cep­ti­ble to manip­u­la­tion, they often com­pro­mise their ambi­tions and stan­dards for unde­serv­ing peo­ple. Despite this stark depar­ture from her pre­vi­ous mod­el, Rhimes has man­aged to receive often-uncrit­i­cal praise from media and fans alike, who have embraced Scan­dal as a source of female empowerment.
As Cate from Bat­ty­Mamzelle notes, one of the rea­sons Scan­dal has received wide­spread fem­i­nist acclaim is because
&
ldquo;black women are so severe­ly under­rep­re­sent­ed in media that Ker­ry Washington
&
rsquo;s role [as lead char­ac­ter Olivia Pope] has gar­nered a con­sid­er­able amount of atten­tion sim­ply because she is a black woman in a lead role of a net­work tele­vi­sion show.
&
rdquo; The atten­tion comes despite the fact that Olivia Pope
&
rsquo;s race is a non-issue in the con­text of the show, or as Jill Dolan at The Fem­i­nist Spec­ta­tor apt­ly puts it,
&
ldquo;Rhimes seems more con­cerned with affirm­ing racial and eth­nic diver­si­ty as a vis­i­ble part of her series
&
rsquo; sto­ries, with­out empha­siz­ing race as con­tent.
&
rdquo;The fact that Scan­dal is break­ing bar­ri­ers is fan­tas­tic, and deserv­ing of appre­ci­a­tion. But the atten­tion and praise Rhimes has received for cast­ing Wash­ing­ton as Pope has over­shad­owed the fact that what Rhimes got right with her female char­ac­ters in Grey
&
rsquo;s, she got wrong in Scan­dal.Scandal
&
rsquo;s Down­fallOn the sur­face, there is an argu­ment to be made about Scan­dal being an empow­er­ing fem­i­nist show. Pope is a for­mer White House com­mu­ni­ca­tions direc­tor who runs her own cri­sis com­mu­ni­ca­tions firm, Olivia Pope
&
amp; Asso­ciates. She is wide­ly respect­ed as the best
&
ldquo;fix­er
&
rdquo; in Wash­ing­ton, is able to solve the most impos­si­ble prob­lems effort­less­ly. In addi­tion to Pope, the vice pres­i­dent, the attor­ney gen­er­al and the most fre­quent­ly fea­tured Supreme Court Jus­tice are women, and the First Lady doesn
&
rsquo;t play the role of the duti­ful wife
&
mdash;viewers are fre­quent­ly remind­ed that she grad­u­at­ed first in her class at Yale Law, ahead of her hus­band. Dur­ing the show
&
rsquo;s elec­tion rig­ging sto­ry­line, three of the five peo­ple who stole the White House were women
&
mdash;those are sol­id num­bers. But Scan­dal has one glar­ing, anti-fem­i­nist flaw that can
&
rsquo;t be ignored
&
mdash;Pope
&
rsquo;s affair with Pres­i­dent Fitzger­ald Grant, oth­er­wise known as Fitz.
&
nbsp;While Pope exudes con­fi­dence and strength in her work life, she is con­sis­tent­ly weak, frag­ile and at times des­per­ate in her per­son­al life, and it
&
rsquo;s painful to watch. As Femil­len­ni­al blog­ger Kel­ly Ehren­re­ich notes, almost every episode of Scan­dal con­tains a scene along these lines: Pope is angry with Fitz for some­thing he did (rang­ing from not leav­ing his wife to killing the afore­men­tioned Supreme Court Jus­tice), and swears to stay away from him. He sends his Secret Ser­vice agents to sum­mon her, which she adamant­ly protests until she doesn
&
rsquo;t any­more, and meets him at a loca­tion of his choos­ing. When they meet there is a lot of fight­ing, yelling and undoubt­ed­ly a few min­utes of lip quiv­er­ing, with Pope look­ing ter­ri­fied and pow­er­less.
&
nbsp;The pre­dictabil­i­ty of these scenes is trag­ic and Pope, who is so con­fi­dent and sure of her­self while she
&
rsquo;s man­ag­ing her client
&
rsquo;s prob­lems, is unable to see her com­pla­cen­cy in an emo­tion­al­ly abu­sive rela­tion­ship. Last year, Par­lour Mag­a­zine's Nakia Hansen not­ed the many ways that Pope and Fitz
&
rsquo;s rela­tion­ship dis­played signs of emo­tion­al abuse, as defined by the Depart­ment of Health and Human Ser­vices. Con­trol and intim­i­da­tion? Fitz put Pope under the sur­veil­lance of his Secret Ser­vice, just to see why she wasn
&
rsquo;t return­ing his calls. Dis­hon­esty and dis­re­spect? As Hansen puts it,
&
ldquo;Olivia lies to Fitz reg­u­lar­ly from her role in fix­ing his elec­tion to team­ing up with his wife behind his back, to manip­u­lat­ing their rela­tion­ship and her access for the ben­e­fit of her non-White House clients. Fitz lies to Liv when­ev­er it suits him in the inter­est of for­eign pol­i­cy, when he
&
rsquo;s hav­ing her stalked and when it comes to his wife
&
rdquo;.
&
nbsp;These scenes don
&
rsquo;t add lay­ers to Pope
&
rsquo;s char­ac­ter or make her any more com­pli­cat­ed or inter­est­ing; they
&
rsquo;re just con­fus­ing. How can some­one be so con­fi­dent and lev­el-head­ed in the face of insur­mount­able obsta­cles at one moment, and then be com­plete­ly debil­i­tat­ed by a man the next?
&
nbsp;Hav­ing an affair is one thing, but sac­ri­fic­ing your morals and val­ues for an unde­serv­ing per­son is anoth­er. Take the elec­tion rig­ging sto­ry­line for exam­ple; of the five peo­ple involved in steal­ing the elec­tion, Pope was the only one that had noth­ing to gain for the tremen­dous risk she took. Cyrus went on to be Chief of Staff, Mel­lie became the First Lady, Ver­na Thor­ton, a judge, got a seat on the Supreme Court and Hol­lis, a wealthy busi­ness­man, got inside access to the Oval Office.
&
nbsp;And Pope? Pope gets the man she loves in the Oval Office because she believes he
&
ldquo;deserves to be pres­i­dent,
&
rdquo; even though typ­i­cal­ly, peo­ple who deserve to be pres­i­dent don
&
rsquo;t need to cheat to do so. She risks going to jail and sab­o­tag­ing her career and rep­u­ta­tion for some­one who isn
&
rsquo;t even will­ing to risk los­ing re-elec­tion for her. She gives up too much of her­self and gets noth­ing in return.The oth­er female char­ac­ters in Scan­dal don
&
rsquo;t fare much bet­ter than Pope in this regard. Mel­lie, the First Lady, is a woman scorned who sticks around. Abby, one of Olivia
&
rsquo;s asso­ciates, was a vic­tim of domes­tic abuse until Olivia
&
lsquo;saved
&
rsquo; her. Even the vice president
&
mdash;who is nor­mal­ly depict­ed as ratio­nal, ambi­tious and a near shoo-in to be the next president
&
mdash;stabs her hus­band to death after find­ing out he had an affair. When female char­ac­ters who are writ­ten to be
&
ldquo;weak
&
rdquo; or
&
ldquo;irra­tional
&
rdquo; make self-destruc­tive deci­sions about men, it's con­sis­tent with the nar­ra­tives writ­ers have cre­at­ed for them. But Rhimes
&
rsquo; women in Scan­dal are rep­re­sent­ed as empow­ered, ambi­tious and inde­pen­dent, and their poor deci­sions under­mine the pow­er­ful women they are sup­posed to be.Rhimes
&
rsquo; women in Grey
&
rsquo;s are different
&
mdash;they refuse to sac­ri­fice any part of them­selves. It
&
rsquo;s not just Miran­da Bai­ley who defies her hus­band to make her own career choic­es. For exam­ple, car­dio sur­geon Cristi­na Yang
&
mdash;an ambi­tious woman who made it clear over the years that she did not want a child
&
mdash;had an abor­tion with­out her husband
&
rsquo;s bless­ing, know­ing that her actions would like­ly end in divorce. She nev­er for a moment con­sid­ered doing oth­er­wise, and she nev­er ques­tioned her choice or regret­ted the con­se­quences. Whether or not you agree with Yang's deci­sion, you have to admire how sure she is of her­self and what she wants from her life.
&
nbsp;When it comes to their per­son­al lives, the women in Scan­dal are inse­cure, vul­ner­a­ble and reac­tive, while the ones in Grey
&
rsquo;s are stronger, self-assured and reflec­tive. That is not to say the women of Grey
&
rsquo;s are per­fect; like any of Rhimes
&
rsquo; well-devel­oped char­ac­ters, they are com­pli­cat­ed in their own right. Mered­ith Grey
&
mdash;Rhimes
&
rsquo; pro­tag­o­nist in Grey
&
rsquo;s Anatomy
&
mdash;doesn
&
rsquo;t seem to under­stand or care about con­se­quences, and when she tam­pered with her husband
&
rsquo;s clin­i­cal attempt to cure Alzheimer's, it near­ly cost her job and child. Yang
&
rsquo;s post-trau­mat­ic stress dis­or­der has caused her to take a sur­gi­cal hia­tus, and Bailey
&
rsquo;s severe OCD trig­gered a par­a­lyz­ing fear of surgery. But their flaws don
&
rsquo;t revolve around men, and they don
&
rsquo;t revolve around com­pro­mise. In Grey
&
rsquo;s, the char­ac­ters pos­sess flaws we expect from women of their pro­fes­sion­al stature; they fear fail­ure, they're cau­tious about trust­ing oth­ers, and they have dif­fi­cul­ty bal­anc­ing their per­son­al and work lives. Rhimes fails to give her char­ac­ters the same relat­able, rel­a­tive­ly uncom­pro­mis­ing set of prob­lems in Scan­dal, leav­ing us with char­ac­ters whose actions are entire­ly incon­sis­tent with how empow­ered, inde­pen­dent women should behave.The large spec­trum of per­son­al­i­ties that Rhimes
&
rsquo; female char­ac­ters pos­sess reflects her belief in the com­plex and inclu­sive nature of fem­i­nism. Fem­i­nism is about free­dom of choice, inde­pen­dence and self-deter­mi­na­tion, and suc­cess­ful women are allowed to make ter­ri­ble deci­sions. Most of the char­ac­ters in Scan­dal are void of moral fiber: they
&
rsquo;re com­pli­cat­ed and con­tra­dic­to­ry and that
&
rsquo;s pre­cise­ly what makes them so com­pelling. The blurred lines between right and wrong and the hyp­o­crit­i­cal nature of the char­ac­ters are cru­cial to the suc­cess of the show. Just don't ask them to serve as fem­i­nist role mod­els: That's one task that even the supreme­ly com­pe­tent Olivia Pope can't manage.