"They say cut back, we say fight back" was the rallying cry and title of a national conference in Chicago Oct. 3, which tied together struggles by unions, immigrants and people facing foreclosure nationwide.
Workers from SK Hand Tools in Chicago, where Teamsters Local 743 has been on strike since Aug. 25 (see my past blog), lamented how difficult life has been for many without healthcare. Norma Trinidad described using her credit card to pay for treatment for a worsening strep throat infection. Her co-workers have it worse, needing dialysis, treatment for diabetes and care for a new baby, among other things.
Joe losbaker of SEIU Local 73 in Chicago described a small victory in their fight against proposed cuts at the University of Illinois at Chicago medical center. Patient intake staff were expected to increase their intake from five to eight an hour, in order to let the department cut jobs.
Losbaker noted it is illegal to intentionally launch a work slow-down. So the staff said they focused on ​"quality" and actually reduced their average intake from five to three per hour. They framed it as a way to better serve the largely uninsured patients who are usually treated like a faceless number at hospitals.
"It's illegal to slow down at work," said losbaker. ​"So what we did is emphasize quality and safety."
Then on casual day many of the union members wore purple T‑shirts saying ​"Quality for Patients." Management locked them out for an hour and a half, illegally, and later gave them back pay for the time, after the workers marched and chanted below a manager's window.
Representatives of the Minnesota Coalition for a People's Bail Out described how their fights against foreclosures and for public investment (instead of bank bailouts) are tied to labor movements.
They highlighted the case of Rosemary Williams, who with the help of community support has been openly defying an eviction order since a sheriff tried to evict her August 7. Coalition member Deb Konechne said the coalition has gotten concrete results, including nine hearings in eight committees of the state legislature; and an extension of unemployment benefits. They are also calling for an end to five-year public assistance limits, especially given the economic crisis, and a two-year moratorium on foreclosures.
"We're losing our jobs, our homes and seeing healthcare yanked out from under our feet," she said. ​"And we're seeing trillions going to banks but barely a dime to social services."
Carlos Montes, the L.A.-based co-founder of the Brown Berets, outlined the three-pronged mission of the Southern California Immigration Coalition: no more workplace audits by immigration authorities like the one that resulted in a recent mass firing at American Apparel; an end to harassment and attacks on immigrants; and no guest worker program. He highlighted immigrant workers at Overhill farms in California organizing a boycott, only to be slapped with a lawsuit by the company.
"Workers are still facing mass firings, so they're being forced underground and the exploitation continues," Montes said. ​"The Bush years were a nightmare for immigrants' rights, but now we still don't have legislation, no less equality."
Limited time: $10 gift subscriptions
We've made it easier and more affordable to give the gift of In These Times than ever. Give a shining example of a free, independent press to all the progressive thinkers on your gift list. For a limited time, 12-issue gift subscriptions are just $10.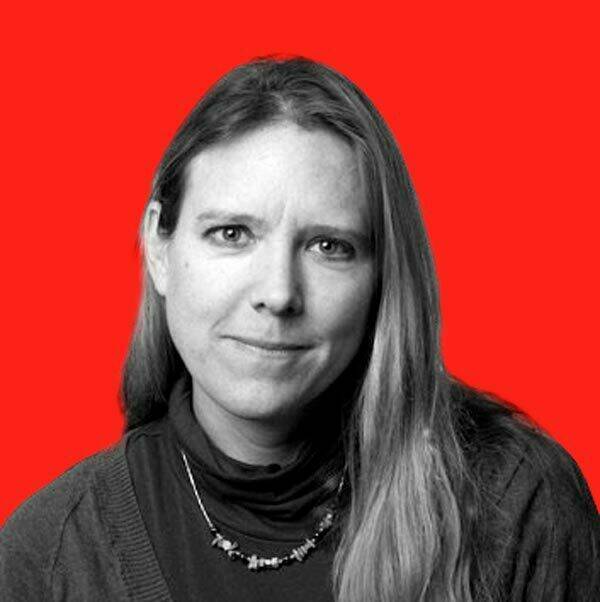 Kari Lydersen
is a Chicago-based reporter, author and journalism instructor, leading the Social Justice
&
amp; Investigative specialization in the graduate program at Northwestern University. She is the author of Mayor
1
%: Rahm Emanuel and the Rise of Chicago's
99
%.
Special Offer: Gift subscriptions for just $10
For a limited time, you can give a gift subscription to In These Times magazine for just $10.