Fighting the Cloud Factory
Marisol Becerra dreams of a clean neighborhood and world.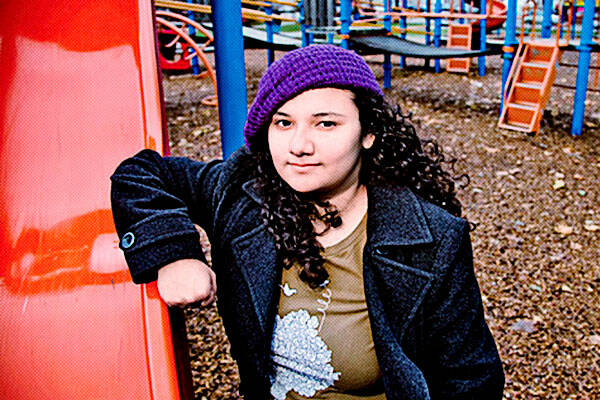 For Marisol Becerra and other kids growing up in the Little Village neighborhood in Chicago, the smokestack from the Crawford coal-burning power plant is part of the gritty, industrial landscape called home. Located between a major highway, rail line and canal, the plant dominates the skyline of the southwest side neighborhood.
Since age 14, Becerra, now 19, has been trying to do something about the plant's plumes of emissions, which include high levels of sulfur dioxide, nitrogen oxide, mercury and other pollutants that cause a range of respiratory and cardiovascular problems. One study estimates the Crawford and nearby Fisk plants cause 41 premature deaths and 550 emergency room visits each year.
In 2003, Becerra started volunteering with the Little Village Environmental Justice Organization (LVEJO), a grassroots group fighting to clean up contaminated sites and win healthier conditions in her Mexican-American neighborhood. She founded a youth arm of LVEJO called Youth Activists Organizing as Today's Leaders, which publishes the newsletter El Cilantro and helped create an interactive map of toxic spots in Chicago and nationwide.
Now a student at DePaul University in Chicago, Becerra has continued her environmental activism as co-chair of the Environmental Concerns Organization. In 2008, she won a Brower Youth Award, named for environmentalist David Brower and sponsored by the Earth Island Institute. The award suports young environmental activists through cash prizes, mentoring and training.
When and how did you first become aware of the Crawford coal plant and other environmental hazards?
At age 3. Back then, I thought it was a ​"cloud factory" because of the large clouds of smoke that came out of the smokestacks. During my freshman year of high school, I accompanied my mom on a community asset and toxic tour led by the Little Village Environmental Justice Organization. It was then that I realized that the ​"cloud factory" was a coal power plant. Additionally, I found out that several of the plant's pollutants lead to health risks such as respiratory problems, premature birth and premature death.
When did you first get involved with LVEJO, and why?
After that toxic tour. I was so impacted by what I saw that I felt the need to research the issues in depth and educate the community about the risks that it is exposed to.
How did El Cilantro get started?
El Cilantro is a monthly environmental and social justice newsletter geared toward teenagers. It was founded in 2003 by three youths who were actively involved with LVEJO: Roberto Flores, Leo Tellez and me. We wanted to engage youth in environmental justice using a ​"for youth, by youth" approach. We realized that our generation will face many decisions in the near future regarding climate change and natural resources. We figured that if we educate ourselves now, we can begin addressing the issues now. Climate change is not stopping by itself and we cannot wait for our turn to lead the country.
Are younger students carrying on the work you and your colleagues started?
Yes, seeing youth carrying on El Cilantro and other projects such as OurMap of Environmental Justice is inspiring. El Cilantro started with a group of three and now we have more than 15 students involved in various ways. I have had the opportunity to see youth give workshops on environmental justice locally and nationally at PowerShift 2009, and they truly are experts.
What are you studying at De Paul, and what do you hope to do as a career?
I am a sophomore working on a B.A. in public policy studies with an environmental policy focus. I also am a community service studies minor and a Geographical Information Systems Certificate candidate. Education and research are my top priorities.
I aspire to obtain a Ph.D. in environmental policy from Yale University and contribute to academia as well as to my community. Ideally, I would like to be administrator of the Environmental Protection Agency.
To me, it is important for students like those involved with El Cilantro to pursue higher education. Not just to get a degree, but also to share their academic knowledge and integrate issues such as environmental justice into academic work. Often corporate researchers create their own systems or risk assessments that underestimate instances of environmental harm and social injustice. Policymakers may guide themselves by a study that inadequately measures risks. I believe that participatory research is key in academia, especially on issues involving social and environmental inequalities. It allows for an academic perspective as well as a community perspective. The researcher and community learn together and exchange knowledge rather than a researcher coming into a neighborhood, observing injustice, writing a paper on it and never coming back.
What does the Environmental Concerns Organization at DePaul University do?
ECO is an active service group. We meet weekly to talk about environmental issues on a local and national scale, ranging from urban agriculture to climate change. We also volunteer with LVEJO. This year we helped install weatherization kits and volunteered to create art projects, decorations and props for LVEJO's Clean Power Campaign.
How did the idea for the map of toxic sites come about? Who else was involved in creating it?
In 2003, I volunteered with LVEJO's community mapping project, in which I took inventory of the assets and toxins in the community. As a result, we created two hard-copy maps that identify all the schools within one- and two-mile radii of the Crawford and Fisk coal power plants. In 2007, I participated in Youth Lab, a youth media program through Open Youth Networks, where I learned to use media as an organizing tool. Mindy Faber, director of Open Youth Networks, introduced participants to Google Maps. From that experience, I thought about creating a multi-media map of the assets and toxins in Little Village with video, photographs and descriptions of each site. I met with Mindy Faber to talk about my vision for the map, which led to a partnership between Young Activists Organizing as Today's Leaders and Open Youth Networks.
Do you think new media and Internet technology like Google Maps can help spread awareness and spark activism on issues like environmental justice?
It already has. Our strongest organizing tools among youth are media and the Internet. Also, media is a great way to get everyone involved. A photograph is worth a thousand words. A video can draw the audience into a place they have never been and let them experience it.
Do you think environmental justice issues like coal plants will be addressed by the Obama administration?
I certainly hope environmental justice is addressed. However, clean coal technologies are not the solution. More can definitely be done.
What do you think are the key ways to prevent more toxic sites in neighborhoods and to clean up existing ones?
The key is to prioritize ethics before profits. Simple!
To clean up existing sites, we need to have strict regulations and phase out toxic industry. We cannot eliminate coal power plants overnight, but we can phase them out in a fairly short manner and transition to more efficient, environmentally-friendly and safe ways of producing energy, such as wind and solar.
Is it hard to balance activism with all the other things you do in college?
Besides community service and community organizing, I enjoy reading about environmental policy. And I play the violin when I have free time. I have to be honest and say that it can be a challenge to balance environmental justice work and my academics. However, what I learn in the community and at the university are very much related. I can apply what I learn at school, such as Geographical Information Systems, at LVEJO and apply what I have learned at LVEJO to my academics.
I want to encourage more youth from Little Village to pursue higher education, run for office and continue organizing. I want to encourage youth to envision themselves running the country and think about decisions they would make on issues such as natural resources, economic crisis and bailouts, and healthcare.
After all, our generation will soon become the congressmen, researchers and scientists of tomorrow. Among us is also the future president. So why not start today? We need to educate ourselves on these issues now and influence current politicians to address them as best as possible so we can achieve a healthy and sustainable environment for future generations.
GET INVOLVED:
Powershift
El Cilantro and OurMap of Environmental Justice
Little Village Environmental Justice Organization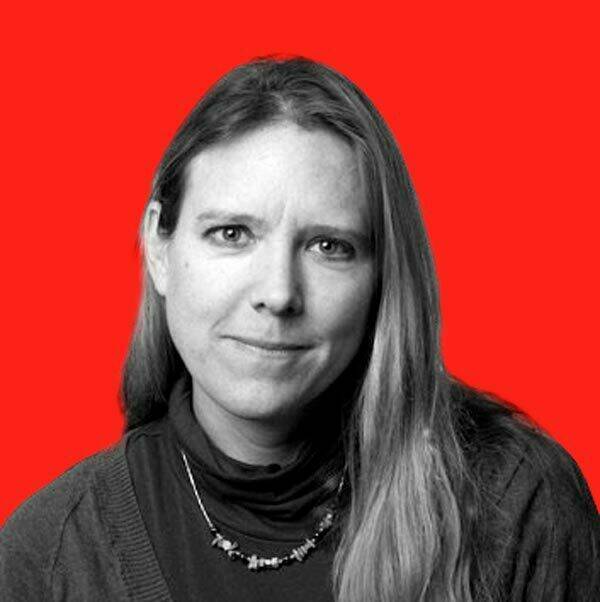 Kari Lydersen is a Chicago-based journalist, author and assistant professor at Northwestern University, where she leads the investigative specialization at the Medill School of Journalism, Media, Integrated Marketing Communications. Her books include Mayor 1%: Rahm Emanuel and the Rise of Chicago's 99%.