Following in Janitors' Footsteps, Miami Cafeteria Workers Walk Off the Job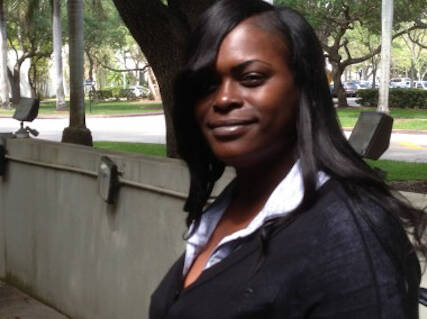 Food-service workers at the University of Miami walked off the job today during the noontime rush hour, accusing the university's food service subcontractor, Chartwells', of bargaining in bad faith.
A yearlong organizing campaign culminated in 321 cafeteria workers joining the Service Employees (SEIU) Local 32BJ in May. In negotiating their first union contract, workers are attempting to bring their wages above the poverty level. Eric Brakken, director of SEIU 32BJ Florida, says with the university's breaks in winter and summer, many workers ​"make less than $10,000 a year."
Workers say, however, that the company is refusing to offer raises above 20 cents per hour. By contrast, organizers say the university's janitors received 35-cent-per-hour raises earlier this month after voting to strike in late August.
​"We have people who have been here for ten years who make less than 10 dollars" per hour, says Betty Asbury, a line server in the cafeteria who makes $9.58 after three years. She says around 15 workers, the majority of the shift, struck today.
According to Brakken, Chartwells' is claiming in negotiations that its subcontracting agreement with the university prohibits it from raising wages significantly, as the cost would be passed on to the University of Miami.
​"So we requested the information in the contract" with the university, Brakken says — but Chartwells' has not disclosed it.
With the chants of 50 workers and supporters audible in the background, Asbury explained that she had been fired in October during the union organizing drive, accused by Chartwells' management of allowing a student to enter the cafeteria without paying. Students and faculty claimed the real motive was retaliation for her participation in the union drive, and quickly mobilized to demand her reinstatement. Nearly 4,000 people signed an online petition demanding her return, and 100 supporters rallied on campus before Asbury was eventually reinstated a few weeks later.
​"I knew I was loved by students and faculty," Asbury says. ​"Everyone was supporting me."
In a statement released during janitors' negotiation, the university stated it ​"is not directly involved in this process" — a familiar refrain from large institutions who subcontract their services and then claim no responsibility for the contractors' actions.
Perhaps the most succinct statement of this sentiment came in 2001, when then-University of Miami senior vice president for business and finance David Lieberman told the Chronicle of Higher Education that subcontractors' wages were ​"their business." He said, ​"We don't raise any questions about their business. We allow them to pay whatever they want to pay as long as they can recruit and retain workers, and still make a buck at the end of the day."
Rebecca Garcia, president of Students Toward a New Democracy (STAND), a United Students Against Sweatshops affiliate that has worked closely with campus workers for years, says the university's denial of responsibility for contractors' working conditions has not changed 12 years later.
​"They don't engage with the students or organizers, because they say that's the responsibility of the corporation, not the university. But that's not the case," Garcia says. ​"It's the responsibility of the university to provide for their employees, whether they're subcontracted or not."
The cafeteria workers are drawing inspiration from the university janitors, who in 2006 engaged in a massive battle with the university and its janitorial subcontractor at the time, Unicco, that involved a nine-week worker strike, civil disobedience including blocking a highway and an occupation of the university president's office, and a weeks-long hunger strike.
Janitors eventually won union recognition, significant raises — from $6.40 per hour for groundskeepers to $8.55 per hour at the time — and improved healthcare plans. The campaign was notable both for its militant tactics involving students, community members and religious leaders, and its insistence that the university take responsibility for the actions of its subcontractors.
The next bargaining session between Chartwells' and 32BJ is on Tuesday. Brakken says that depending on what happens then, workers could be moving towards a strike of all cafeteria workers, not just those on one shift.
Asbury, who lives within walking distance of work and whose son attended the university to play basketball before entering professional leagues overseas, says she is fond of working at the University of Miami, but believes she and her coworkers deserve a more.
​"It's a very rich college," she says. ​"Everybody supports the university in this neighborhood. Every kid in the neighborhood wants to go there. But the university doesn't support the workers."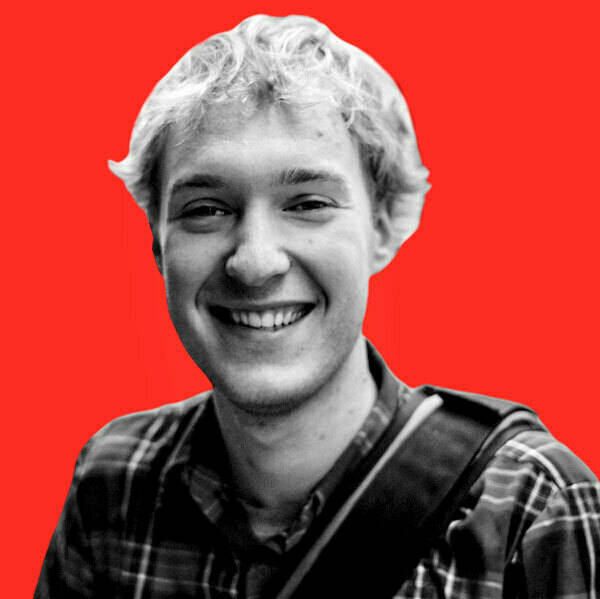 Micah Uetricht is an editor at Jacobin magazine. He is a con­tribut­ing edi­tor and former associate editor at In These Times, and the author of Strike for Amer­i­ca: Chica­go Teach­ers Against Aus­ter­i­ty and coauthor of Bigger Than Bernie: How We Go From the Sanders Campaign to Democratic Socialism, and is currently at work on a book on New Leftists who took jobs in industries like steel and auto to organize on the shop floor.