Following in Janitors' Footsteps, Miami Cafeteria Workers Walk Off the Job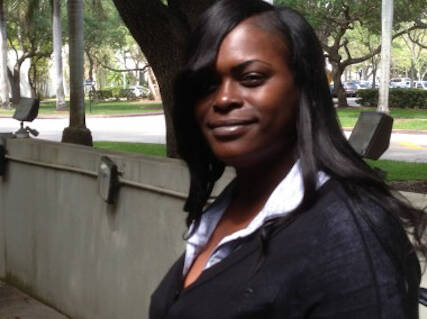 Food-ser­vice work­ers at the Uni­ver­si­ty of Mia­mi walked off the job today dur­ing the noon­time rush hour, accus­ing the university's food ser­vice sub­con­trac­tor, Chartwells', of bar­gain­ing in bad faith.
A year­long orga­niz­ing cam­paign cul­mi­nat­ed in 321 cafe­te­ria work­ers join­ing the Ser­vice Employ­ees (SEIU) Local 32BJ in May. In nego­ti­at­ing their first union con­tract, work­ers are attempt­ing to bring their wages above the pover­ty lev­el. Eric Brakken, direc­tor of SEIU 32BJ Flori­da, says with the university's breaks in win­ter and sum­mer, many work­ers ​"make less than $10,000 a year."
Work­ers say, how­ev­er, that the com­pa­ny is refus­ing to offer rais­es above 20 cents per hour. By con­trast, orga­niz­ers say the university's jan­i­tors received 35-cent-per-hour rais­es ear­li­er this month after vot­ing to strike in late August.
​"We have peo­ple who have been here for ten years who make less than 10 dol­lars" per hour, says Bet­ty Asbury, a line serv­er in the cafe­te­ria who makes $9.58 after three years. She says around 15 work­ers, the major­i­ty of the shift, struck today.
Accord­ing to Brakken, Chartwells' is claim­ing in nego­ti­a­tions that its sub­con­tract­ing agree­ment with the uni­ver­si­ty pro­hibits it from rais­ing wages sig­nif­i­cant­ly, as the cost would be passed on to the Uni­ver­si­ty of Miami.
​"So we request­ed the infor­ma­tion in the con­tract" with the uni­ver­si­ty, Brakken says — but Chartwells' has not dis­closed it.
With the chants of 50 work­ers and sup­port­ers audi­ble in the back­ground, Asbury explained that she had been fired in Octo­ber dur­ing the union orga­niz­ing dri­ve, accused by Chartwells' man­age­ment of allow­ing a stu­dent to enter the cafe­te­ria with­out pay­ing. Stu­dents and fac­ul­ty claimed the real motive was retal­i­a­tion for her par­tic­i­pa­tion in the union dri­ve, and quick­ly mobi­lized to demand her rein­state­ment. Near­ly 4,000 peo­ple signed an online peti­tion demand­ing her return, and 100 sup­port­ers ral­lied on cam­pus before Asbury was even­tu­al­ly rein­stat­ed a few weeks later.
​"I knew I was loved by stu­dents and fac­ul­ty," Asbury says. ​"Every­one was sup­port­ing me."
In a state­ment released dur­ing jan­i­tors' nego­ti­a­tion, the uni­ver­si­ty stat­ed it ​"is not direct­ly involved in this process" — a famil­iar refrain from large insti­tu­tions who sub­con­tract their ser­vices and then claim no respon­si­bil­i­ty for the con­trac­tors' actions.
Per­haps the most suc­cinct state­ment of this sen­ti­ment came in 2001, when then-Uni­ver­si­ty of Mia­mi senior vice pres­i­dent for busi­ness and finance David Lieber­man told the Chron­i­cle of High­er Edu­ca­tion that sub­con­trac­tors' wages were ​"their busi­ness." He said, ​"We don't raise any ques­tions about their busi­ness. We allow them to pay what­ev­er they want to pay as long as they can recruit and retain work­ers, and still make a buck at the end of the day."
Rebec­ca Gar­cia, pres­i­dent of Stu­dents Toward a New Democ­ra­cy (STAND), a Unit­ed Stu­dents Against Sweat­shops affil­i­ate that has worked close­ly with cam­pus work­ers for years, says the university's denial of respon­si­bil­i­ty for con­trac­tors' work­ing con­di­tions has not changed 12 years later.
​"They don't engage with the stu­dents or orga­niz­ers, because they say that's the respon­si­bil­i­ty of the cor­po­ra­tion, not the uni­ver­si­ty. But that's not the case," Gar­cia says. ​"It's the respon­si­bil­i­ty of the uni­ver­si­ty to pro­vide for their employ­ees, whether they're sub­con­tract­ed or not."
The cafe­te­ria work­ers are draw­ing inspi­ra­tion from the uni­ver­si­ty jan­i­tors, who in 2006 engaged in a mas­sive bat­tle with the uni­ver­si­ty and its jan­i­to­r­i­al sub­con­trac­tor at the time, Unic­co, that involved a nine-week work­er strike, civ­il dis­obe­di­ence includ­ing block­ing a high­way and an occu­pa­tion of the uni­ver­si­ty president's office, and a weeks-long hunger strike.
Jan­i­tors even­tu­al­ly won union recog­ni­tion, sig­nif­i­cant rais­es — from $6.40 per hour for groundskeep­ers to $8.55 per hour at the time — and improved health­care plans. The cam­paign was notable both for its mil­i­tant tac­tics involv­ing stu­dents, com­mu­ni­ty mem­bers and reli­gious lead­ers, and its insis­tence that the uni­ver­si­ty take respon­si­bil­i­ty for the actions of its subcontractors.
The next bar­gain­ing ses­sion between Chartwells' and 32BJ is on Tues­day. Brakken says that depend­ing on what hap­pens then, work­ers could be mov­ing towards a strike of all cafe­te­ria work­ers, not just those on one shift.
Asbury, who lives with­in walk­ing dis­tance of work and whose son attend­ed the uni­ver­si­ty to play bas­ket­ball before enter­ing pro­fes­sion­al leagues over­seas, says she is fond of work­ing at the Uni­ver­si­ty of Mia­mi, but believes she and her cowork­ers deserve a more.
​"It's a very rich col­lege," she says. ​"Every­body sup­ports the uni­ver­si­ty in this neigh­bor­hood. Every kid in the neigh­bor­hood wants to go there. But the uni­ver­si­ty doesn't sup­port the workers."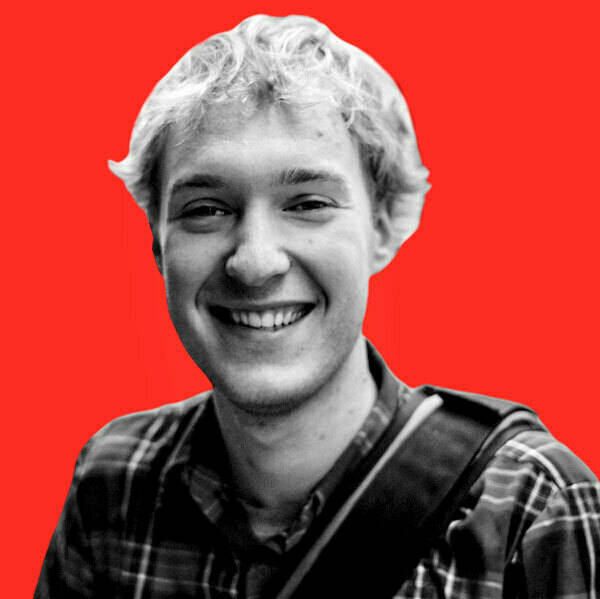 Mic­ah Uet­richt is the deputy edi­tor of Jacobin mag­a­zine and host of its pod­cast The Vast Major­i­ty. He is a con­tribut­ing edi­tor and for­mer asso­ciate edi­tor at In These Times. He is the author of Strike for Amer­i­ca: Chica­go Teach­ers Against Aus­ter­i­ty (Ver­so 2014), coau­thor of Big­ger Than Bernie: How We Go From the Sanders Cam­paign to Demo­c­ra­t­ic Social­ism (Ver­so 2020), and is cur­rent­ly at work on a book on New Left­ists who ​"indus­tri­al­ized." He pre­vi­ous­ly worked as a labor orga­niz­er. Fol­low him on Twit­ter at @micahuetricht.