Four Years Since a Chicago Police Officer Killed Rekia Boyd, Justice Still Hasn't Been Served
Rekia is not forgotten. Her spirit lives in current organizing and protests in Chicago and around the country.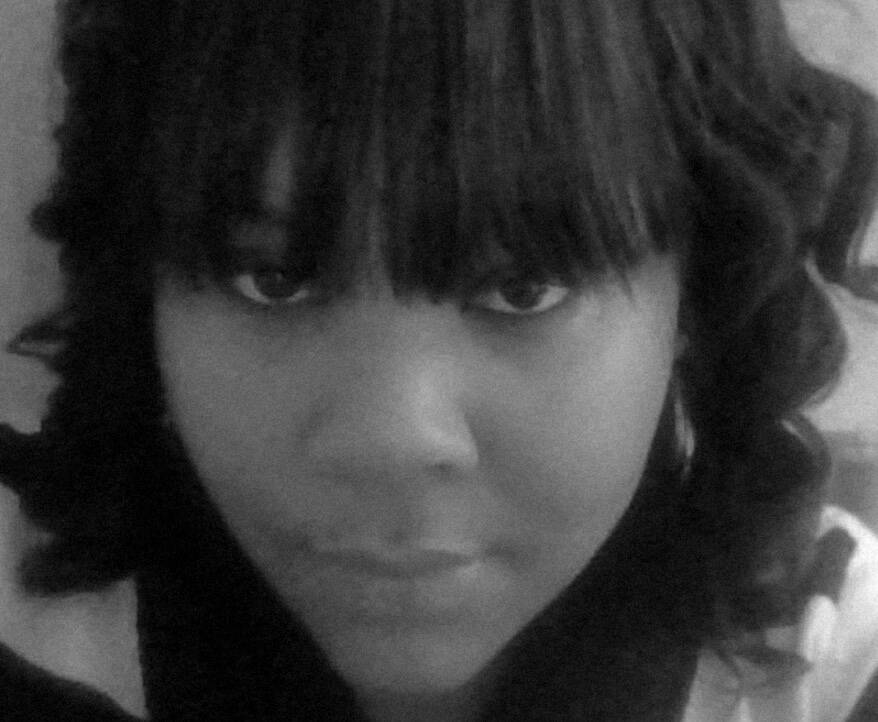 The fact that Rekia Boyd's name might be famil­iar to you is a tes­ta­ment to her fam­i­ly and local Chica­go activists' per­sis­tent and effec­tive orga­niz­ing. Today marks four years since detec­tive Dante Servin killed Rekia in the North Lawn­dale neigh­bor­hood. She was unarmed and hang­ing out with friends when Servin shot her in the head. He was off-duty and car­ry­ing an unreg­is­tered gun at the time.
Martinez Sutton, Rekia's brother, shouted in court when the judge issued his decision: "You want me to be quiet? This motherfucker killed my sister!" Martinez along with other supporters was dragged out of the proceedings by deputies. Dante Servin walked out of the criminal court building at 26th and California a "free man," allowed to carry a gun and to patrol the streets again.
Servin is the very rare police offi­cer who was actu­al­ly tried for the extra­ju­di­cial killing of an unarmed Black per­son. In fact, pri­or to him, it had been 17 years since a cop was tried for killing some­one in Cook Coun­ty. A Servin con­vic­tion would have been shocking.
But he was not con­vict­ed. In April 2015, Judge Porter dis­missed all charges against him essen­tial­ly on a tech­ni­cal­i­ty, sug­gest­ing that the pros­e­cu­tion had mis­charged the officer.
Rekia's fam­i­ly and their sup­port­ers were under­stand­ably out­raged and angry. Mar­tinez Sut­ton, Rekia's broth­er, shout­ed in court when the judge issued his deci­sion: ​"You want me to be qui­et? This moth­er­fuck­er killed my sis­ter!" Mar­tinez along with oth­er sup­port­ers was dragged out of the pro­ceed­ings by deputies. Dante Servin walked out of the crim­i­nal court build­ing at 26th and Cal­i­for­nia a ​"free man," allowed to car­ry a gun and to patrol the streets again.
Over the past four years, the indig­ni­ties have piled up. Rekia's fam­i­ly and com­mu­ni­ty fought for over 18 months to get an indict­ment of Servin by Cook Coun­ty State's Attor­ney Ani­ta Alvarez. They wait­ed three years for Servin's day in court. They did not get the jus­tice that they sought. Yet rather than damp­en­ing their spir­its, Servin's acquit­tal gal­va­nized Chica­go activists and orga­niz­ers who have ral­lied behind the demand to #Fire­Servin.
Since May 2015, Chicagoans have packed police board meet­ings to call for Dante Servin's ter­mi­na­tion with­out pen­sion from the Chica­go Police Depart­ment (CPD). Fir­ing a CPD offi­cer is a three-step process. In Sep­tem­ber 2015, after a lengthy inves­ti­ga­tion, the Inde­pen­dent Police Review Author­i­ty (IPRA) rec­om­mend­ed that Servin be fired. Then in Novem­ber, for­mer police super­in­ten­dent Gar­ry McCarthy con­curred. The last step in the process is a hear­ing set for May 2016 before the police board after which a final deci­sion on his employ­ment sta­tus will be rendered.
Rekia's name and her sto­ry have been uplift­ed in the many #Black­Lives­Mat­ter actions and protests that have/​are tak­ing place across Chica­go and the coun­try. At last October's Inter­na­tion­al Asso­ci­a­tion of Chiefs of Police (IACP) Con­fer­ence in Chica­go, for exam­ple, a group of women and gen­der non­con­form­ing peo­ple of col­or shut down access to McCormick Place where thou­sands of law enforce­ment offi­cials from around the world were gath­ered. The pro­test­ers wore t‑shirts embla­zoned with Rekia's image. It was more than a sym­bol­ic ges­ture or sim­ple com­mem­o­ra­tion: It was a state­ment that Rekia is not for­got­ten and that her spir­it lives in cur­rent orga­niz­ing and protests.
On Tues­day, State's Attor­ney Ani­ta Alvarez was defeat­ed in a Demo­c­ra­t­ic pri­ma­ry in her attempt to win a third term in office. Her defeat can in large part by blamed on her han­dling of police vio­lence cas­es includ­ing Rekia's. Rekia's name and sto­ry were con­sis­tent­ly raised dur­ing the direct actions that tar­get­ed Alvarez through the #ByeAni­ta cam­paign. Writ­ing on Face­book a cou­ple of days before the pri­ma­ry, Assata's Daugh­ters, a key orga­ni­za­tion in the #ByeAni­ta cam­paign, explic­it­ly cit­ed Rekia as an inspi­ra­tion: ​"The mes­sage is ​"Vote Out Ani­ta" but the rea­son is We <3 Laquan and We <3 Rekia. All of this has been for them. Lit­er­al­ly blood, sweat, and tears have been poured into this campaign."
There are count­less sto­ries of women and gen­der-non­con­form­ing peo­ple who have expe­ri­enced police vio­lence. Yet, as polit­i­cal the­o­rist Dr. Joy James has writ­ten: ​"The death of women in police cus­tody by means of law enforce­ment mea­sures to dis­ci­pline and pun­ish is an issue rarely raised in fem­i­nist explo­rations of women and vio­lence or mas­culin­ist explo­rations of racism and polic­ing." So it was unlike­ly that the coun­try would come to know Rekia by her first name. She was young, Black and a woman. Of those iden­ti­ties, being a woman is a dis­tinct dis­ad­van­tage in the polit­i­cal econ­o­my of pub­lic memorialization.
The names that we lift up (when we memo­ri­al­ize Black life at all) are usu­al­ly attached to cis­gen­dered het­ero­sex­u­al men: Sean, Mike, Eric, Rod­ney, Amadou, Tamir. Recent­ly how­ev­er, through the #Say­H­er­Name mobi­liza­tions, more women and gen­der non­con­form­ing vic­tims and sur­vivors of state vio­lence are being made vis­i­ble. Vis­i­bil­i­ty is a nec­es­sary pre­cur­sor to account­abil­i­ty. This is in part of Rekia's legacy.
At tri­al in April 2015, Rekia's close friend Ikca tes­ti­fied that once Dante Servin began shoot­ing, all who were gath­ered ran from his bul­lets. Ikca hid behind a large tree to avoid being shot. She saw Rekia on the ground injured and dying. Ikca was pre­vent­ed from rid­ing with Rekia in the ambu­lance. In fact, the police at the scene threat­ened to arrest her if she didn't leave. Ikca told the judge that Rekia hat­ed to be alone.
As we mark the fourth anniver­sary of Rekia's trag­ic killing, her fam­i­ly, friends and com­mu­ni­ty are still mourn­ing her loss and are more deter­mined than ever to win a mod­icum of jus­tice for her. Rekia is not alone. She has a com­mu­ni­ty of thou­sands fight­ing against state vio­lence in her name and memory.
Rest in peace, Rekia. Rest in power.