Freelancers Shouldn't Betray Other Gig Workers By Allying with Anti-Union Opponents of AB5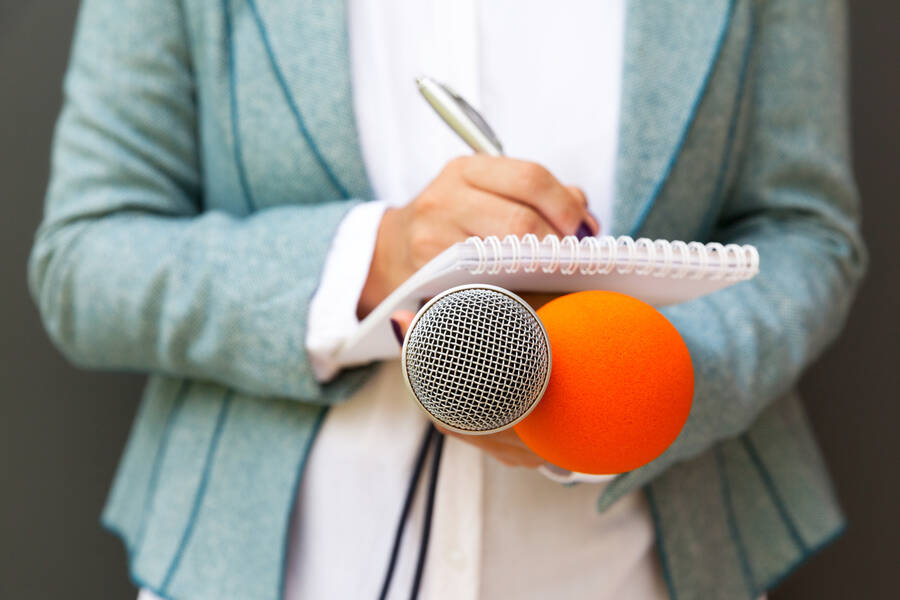 A fun­ny thing hap­pened after California's Assem­bly Bill 5, a law that strength­ens the state's rules on employ­ee mis­clas­si­fi­ca­tion, took effect on Jan­u­ary 1. AB5 uses a three-pronged ​"ABC" test to clar­i­fy who counts as an employ­ee ver­sus an inde­pen­dent con­trac­tor, ensur­ing that com­pa­nies can't skimp out on pro­tec­tions like paid sick days, over­time or work­ers' com­pen­sa­tion. Gig work­ers long exploit­ed by Big Tech cel­e­brat­ed a win, as cor­rect employ­ee clas­si­fi­ca­tion will mean more take-home pay and the oppor­tu­ni­ty to union­ize for ben­e­fits. But free­lancers in cre­ative fields like music, pho­tog­ra­phy and jour­nal­ism erupt­ed into outrage.
Those in the lat­ter group have real rea­son for con­cern, because our cor­po­rate clients can sim­ply black­list in-state con­trac­tors rather than onboard­ing us as W‑2 employ­ees per the inten­tion of the law. In oth­er words, if a giv­en com­pa­ny doesn't want to hire a Cal­i­for­nia-based free­lancer as a salaried employ­ee, it can just stop com­mis­sion­ing assign­ments from any­one liv­ing in the state alto­geth­er. With media cor­po­ra­tions like Vox choos­ing con­trac­tors locat­ed out­side of Cal­i­for­nia to save mon­ey and avoid reg­u­la­tion, accord­ing to com­plaints from free­lancers, many Cal­i­for­nia writ­ers wor­ry about los­ing income. It doesn't help that, under the leg­is­la­tion, writ­ers were giv­en a 35-arti­cle annu­al cap per out­let; unfor­tu­nate­ly, jour­nal­ism wages are so depressed that this num­ber of assign­ments can't gen­er­ate enough mon­ey to keep most of us afloat.
As a free­lance writer myself, I watched eager­ly to see how oth­ers in the indus­try would respond to this sit­u­a­tion, which seemed like an oppor­tu­ni­ty to reck­on with our finan­cial pre­car­i­ty in a chang­ing media land­scape. How would we react to best safe­guard our income: Orga­nize to demand min­i­mum rate stan­dards per word and col­lec­tive­ly refuse to work for less, so that we could sur­vive on few­er but bet­ter com­pen­sat­ed assign­ments? Cam­paign for poli­cies like uni­ver­sal health­care, free child­care and afford­able hous­ing, which would make los­ing work sub­stan­tial­ly less cat­a­stroph­ic? Exert pub­lic pres­sure on the cor­po­ra­tions that have greed­i­ly and cal­lous­ly dropped local con­trac­tors instead of hir­ing us fulltime?
As it turns out, many free­lancers oppos­ing AB5 have joined forces with some strange right-wing bed­fel­lows, and anchored their resis­tance to the law in solid­ly lib­er­tar­i­an log­ic. The Amer­i­can Soci­ety of Jour­nal­ists and Authors and the Nation­al Press Pho­tog­ra­phers Asso­ci­a­tion sought coun­sel from a Koch-fund­ed, union-bust­ing firm, the Pacif­ic Legal Foun­da­tion, to sue Cal­i­for­nia over AB5 in fed­er­al court this March.
The PLF's his­to­ry includes defend­ing pri­vate prop­er­ty from the Endan­gered Species Act and sup­port­ing land­lord dis­crim­i­na­tion against renters. ​"ASJA and NPPA are mak­ing a huge mis­take," says Lar­ry Gold­bet­ter, Pres­i­dent of the Nation­al Writ­ers Union, who says his union is the only free­lancer group sup­port­ing the Cal­i­for­nia law. I'm one of the few writ­ers who vocal­ly agrees with Gold­bet­ter. I believe align­ing with the PLF is a Faus­t­ian bar­gain, and an aban­don­ment of any sem­blance of pro­gres­sive prin­ci­ples. But the law­suit — and the larg­er move­ment to repeal AB5 — rais­es the ques­tion of just how com­mit­ted some Cal­i­for­nia free­lancers are to such prin­ci­ples in the first place. Rais­ing fur­ther con­cern is the fact that many mem­bers of two new Face­book groups, ​"Free­lancers Against AB5" and ​"Cal­i­for­nia Free­lance Writ­ers Unit­ed," share arti­cles from lib­er­tar­i­an-lean­ing pub­li­ca­tions like The Fed­er­al­ist and Rea­son.
To what extent this atti­tude pre­dat­ed AB5 is dif­fi­cult to deter­mine. But pri­or to the swift, impas­sioned oppo­si­tion to the law that coa­lesced online in the past few months, there exist­ed lit­tle polit­i­cal orga­niz­ing among free­lance writ­ers against the seri­ous prob­lems — low rates, bad con­tracts, and late pay­ments — that plague our indus­try. In con­trast to staff writ­ers, whose union­iz­ing efforts have recent­ly increased, con­trac­tors tend to envi­sion our­selves as free agents, and often to our own detriment.
Now, one of our first large-scale attempts at polit­i­cal mobi­liza­tion, resist­ing AB5 (and delay­ing New Jersey's ver­sion, Sen­ate Bill 4204), poten­tial­ly comes at the expense of rideshare dri­vers, deliv­ery peo­ple, strip­pers who sued to be rec­og­nized as employ­ees, jan­i­tors, nail techs, health and child­care work­ers, and oth­ers who mate­ri­al­ly ben­e­fit from labor reform like AB5 and sim­i­lar poli­cies com­bat­ting misclassification.
This lack of labor sol­i­dar­i­ty is like­ly root­ed in the ways free­lance cre­atives under­stand our jobs and iden­ti­ties. In a bid for legit­i­ma­cy, we often empha­size how our spe­cial­ized, pro­fes­sion­al skills ele­vate us to some­thing bet­ter than low­ly employ­ees. We have careers we've spent years build­ing, the argu­ment goes, while Uber dri­vers just have tem­po­rary, throw­away gigs. The ego-pre­serv­ing myth that we're ​"small busi­ness" entre­pre­neurs rather than pre­dom­i­nant­ly mem­bers of the work­ing-class who sell our labor as piece­work has its appeal.
Yet almost all of us, from Post­mates and Door­dash couri­ers to jour­nal­ists and tran­scribers, work for dimin­ish­ing wages and must absorb the full cost of health insur­ance. Most of us can't pre­dict our income from year to year or even month to month. Some earn less than $5 per hour. But for many self-employed cre­atives, these real­i­ties con­flict with the image of the suc­cess­ful pro­fes­sion­al that we like to project to the pub­lic, and — let's face it — to our­selves. Clients inhab­it a posi­tion of pow­er over us, not unlike the shop floor boss­es of yore, and we make allies with them at our own risk. Employ­ers save approx­i­mate­ly 30% in labor costs by using con­trac­tors, so it's no sur­prise that media com­pa­nies would rather black­list us and look to exploit labor in less reg­u­lat­ed states than cough up mon­ey for ben­e­fits. Why not direct our mass ire at them — the enti­ties actu­al­ly with­hold­ing jobs to safe­guard their own bot­tom line — instead of at unions?
It would be great to see more than a small hand­ful jour­nal­ists pub­licly and vocif­er­ous­ly defend the por­tions of AB5 that help oth­er types of gig work­ers. If free­lancers do win the case against labor reform in Cal­i­for­nia and oth­er states plan­ning sim­i­lar leg­is­la­tion, I hope we would use the polit­i­cal momen­tum to forge alliances with gig work­ers in dif­fer­ent indus­tries and stand togeth­er against cor­po­rate avarice. It's one thing to advo­cate improv­ing the law; AB5 cer­tain­ly needs tweak­ing, and jet­ti­son­ing the arbi­trary 35 arti­cle cap for writ­ers is a good place to start. But it's anoth­er thing entire­ly to sidle up to Big Tech, Repub­li­can politi­cians, and firms like PLF, and to defend our work using the cap­i­tal­ist ethos of ​"indi­vid­u­al­ism." The only way for­ward is to put sol­i­dar­i­ty before self-inter­est. Once we cede basic left­ist val­ues, what else will we give up?