Dear friends and allies: The 1,300 people from 43 countries who came to break the blockade of Gaza, to witness the reality of life in occupied Gaza, and to join the civil society and people there in a huge demonstration for peace on December 31, are being denied passage to Rafah and entry into Gaza. We cannot accept this. Today, in Cairo, Netanyahu is meeting with Mubarak at the presidential palace while occupied Gaza remains cut off from access to urgently needed supplies and the necessities for survival. A team of 50 U.S. citizens rallied today outside the U.S. embassy, while Ali Abunimah and Medea Benjamin met with a first secretary inside the embassy to demand that the U.S. government press the Israeli government to open the borders and allow us into Gaza. U.S. officials insisted that it was not their affair, much as they remained silent last year during the onslaught. The French team continues their theatrical and militant encampment outside the French embassy. Twenty people are continuing their hunger strike. Tonight, a large pro-Palestinian rally is underway at the Syndicate of Journalists in Central Cairo. Blockaded Gaza remains occupied, since it is surrounded by walls, razor wire, and outside military forces on all sides. It is urgent that citizens across the world awake the the suffering and displacement that is continuing one year after the inhuman Israeli assault on the civilian population of Gaza and the grave human rights abuses are ongoing. Our goal, to bring supplies, visibility and solidarity to the people of Gaza, continues, and with your help we intend to try to enter Gaza to initiate a new decade of global human rights. It is dismaying to be in Cairo now, when our intent was to be in Gaza. That remains our focus, in spite of the challenges and obstacles put up by the United States and others.
Limited time: $10 gift subscriptions
We've made it easier and more affordable to give the gift of In These Times than ever. Give a shining example of a free, independent press to all the progressive thinkers on your gift list. For a limited time, 12-issue gift subscriptions are just $10.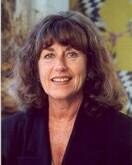 Bernardine Dohrn
is a social justice activist, children's rights and international human rights law professor, writer and speaker. She lives in Chicago and has three sons and three grandchildren.
Special Offer: Gift subscriptions for just $10
For a limited time, you can give a gift subscription to In These Times magazine for just $10.