Get Angry: The Year's 10 Best Political Docs
From Eliot Spitzer to Daniel Ellsberg, documentary filmmakers didn't lack engrossing subjects this year.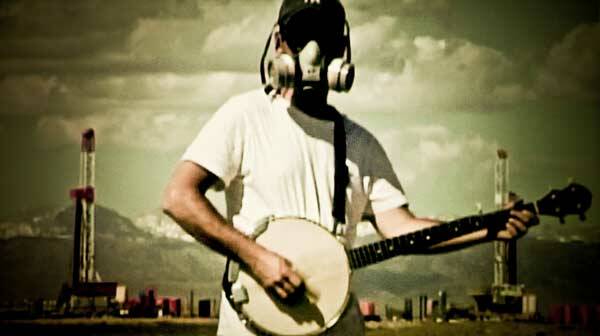 Thanks large­ly to per­son­al tech­nol­o­gy and its dis­con­tents, we're liv­ing through a renais­sance of activist film­mak­ing – nev­er before in the his­to­ry of pop­u­lar media have non­fic­tion films been so con­ve­nient to exe­cute, so inex­pen­sive to finance and so easy to dis­trib­ute. Every year oodles and oodles of angry polit­i­cal essay-films come out now, in the­aters and/​or on DVD and stream­ing ser­vices, on every sub­ject from war to Wall Street to indus­tri­al pol­lu­tion, and no view­er can be blamed for feel­ing like a drown­er in a sea of out­rage. But you need see only 10 – the best polit­i­cal docs of 2010.
 Inside Job (Sony) As thor­ough and well-researched and absolute­ly enrag­ing an expli­ca­tion of the finan­cial melt­down as we're like­ly to get (since that seem­ing oblig­a­tory tsuna­mi of thou­sand-page Grand Jury indict­ments will nev­er be writ­ten), Charles Ferguson's film is one of sev­er­al Wall Street exposé docs this year. But it's the one that needs to be seen, prefer­ably with an Ativan.
Casi­no Jack and the Unit­ed States of Mon­ey (Mag­no­lia) Alex Gibney's por­trait of the felon-lob­by­ist is a live­ly, action-packed evi­den­tiary affair, and if you didn't quite under­stand what Abramoff did when his name hit the head­lines in 2006, here's where you'll get it all straight. Which is what you should do, because the man's out­ra­geous career of graft, extor­tion, fraud, mon­ey laun­der­ing and pos­si­bly mur­der reveals the essen­tial amoral­i­ty of our fed­er­al cir­cus so clear­ly that any with­er­ing hope you held that we lived in a democ­ra­cy wor­thy of the word will be squashed.
 Count­down to Zero(Mag­no­lia) Lucy Walker's fire-breath­ing film about the poten­tial­i­ty – nay, the inevitabil­i­ty – of a non-state actor acquir­ing or mak­ing a nuclear weapon from the Sovi­et Union's lost stock­piles actu­al­ly doesn't have that much of a polit­i­cal axe to grind. It just sets out to steal your sleep, and it does. This is the one film of 2010 I frankly wish I hadn't seen.
Gasland (New Video) Talk about night­mares: Josh Fox's beau­ti­ful and pound­ing­ly dis­tress­ing movie uncov­ers a secret march of destruc­tion: a wave of deep-shale nat­ur­al gas dig­ging that, since Dick Cheney exempt­ed the indus­try from any envi­ron­men­tal reg­u­la­tion of any kind, has car­pet­ed the U.S. with hun­dreds of thou­sands of drill sites that rou­tine­ly destroy entire wilder­ness­es and com­mon­ly turn people's tap water into propane. Fox's doc­u­ment should be a town-hall require­ment in every town sit­ting on gas deposits. Which looks like some­thing close to a full third of Amer­i­can municipalities.
 The Most Dan­ger­ous Man in Amer­i­ca: Daniel Ells­berg and the Pen­ta­gon Papers (First Run) An ortho­dox but stir­ring recount­ing of Ellsberg's famous con­ver­sion from a RAND Corp. func­tionary to the biggest whistle­blow­er of the 20th cen­tu­ry. When else did one man vir­tu­al­ly stop a war all by him­self? Wik­iLeaks crit­ics, take note.
Wait­ing for Armaged­don (First Run) This doc, by Kate Davis, Fran­co Sac­chi and David Heil­broner, endeav­ors to doc­u­ment our three major monotheisms' cur­rent lust for end times. It's not an insignif­i­cant top­ic, and it does inti­mate­ly involve hun­dreds of mil­lions of peo­ple, most­ly evan­gel­i­cals, who love noth­ing bet­ter than to detail exact­ly how Bib­li­cal prophe­cy will scorch the Earth and of course res­cue the hand­ful of twinkly-eyed mani­acs who are con­vinced they're doing God's busi­ness like no one else.
 Budrus (com­ing in May, Just Vision) Already tout­ed in these pages, Julie Bacha's film recounts how a patient, qui­et long­time com­mu­ni­ty orga­niz­er and local fam­i­ly man in the tit­u­lar Pales­tin­ian vil­lage com­mits to a protest reg­i­men of non­vi­o­lence, as the sol­diers and bull­doz­ers move in to erect the Par­ti­tion Wall, in 2004 and 2005. Inspir­ing, as much for the sac­ri­fice and rea­son exhib­it­ed by the vil­lagers and the Israeli pro­test­ers that help them, as for the cen­tral fig­ure him­self, a hero­ic ordi­nary man who seems to be the gov­er­nor or con­gress­man we wish we all had, and nev­er, ever will.
 Restre­po (Vir­gil) A beau­ti­ful­ly made doc­u­ment of grunt life in the worst com­bat zone in Afghanistan, this film by Tim Het­her­ing­ton and celebri­ty jour­nal­ist Sebas­t­ian Junger is required view­ing because of the thought­less acco­lades it's received from a polit­i­cal dis­en­gaged crit­i­cal com­mu­ni­ty. It's imme­di­ate, pow­er­ful stuff, but it's also a one-sided, pity-the-sol­dier piece of sub­tle, hawk­ish pro­pa­gan­da, in which we grow inti­mate with these heart-of-gold war­riors even as they kill civil­ians, maim babies and then spend months bemoan­ing the death of a sin­gle pla­toon mem­ber for whom the film is named.
Client 9: The Rise and Fall of Eliot Spitzer (Mag­no­lia) Alex Gibney's char­ac­ter­is­ti­cal­ly thor­ough sur­vey of the Spitzer his­to­ry is com­pelling as indict­ment – not of Spitzer, but of the army of GOP hon­chos who spent years try­ing to bring him down – and as tragedy, in which priv­i­lege and self-indul­gence robbed the land­scape of an effec­tive anti-cor­po­rate man of action.
The Oath (Zeit­geist) Also extolled in an ear­li­er col­umn, this strange and insin­u­at­ing film by Lau­ra Poitras focus­es on a sleek­ly hand­some Yemeni taxi dri­ver who just hap­pened to be Osama bin Laden's body­guard, and a fer­vent jihadist, for much of the ​'90s. Now a kind of minor jihadist celebri­ty who loves the cam­era, he is also bur­dened by guilt, by hav­ing aban­doned his role as a war­rior, by the col­li­sion between his devo­tion and his divul­gence of al Qae­da info to the FBI. Per­haps the most insight­ful, and yet incon­clu­sive, film about jihadism yet made.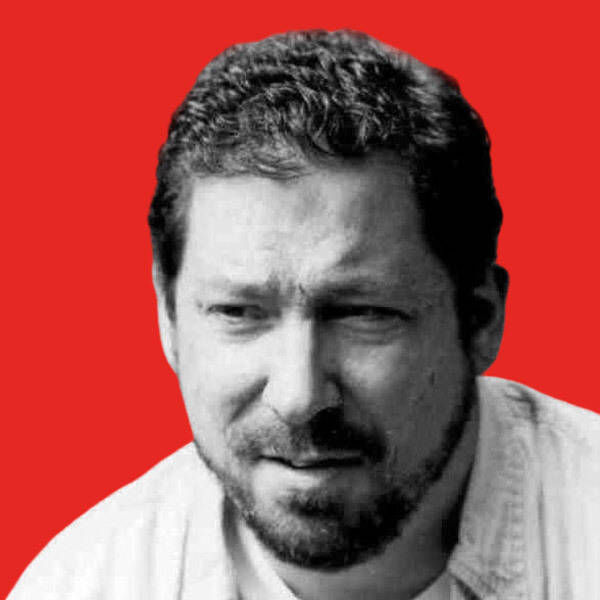 Michael Atkin­son
is a film review­er for
In These Times.
He has writ­ten or edit­ed many books, includ­ing
Exile Cin­e­ma: Film­mak­ers at Work Beyond Hol­ly­wood
(
2008
) and the mys­tery nov­els
Hem­ing­way Dead­lights
(
2009
) and
Hem­ing­way Cut­throat
(
2010
). He blogs at
Zero For Con­duct
.