Good News for Doctors-to-Be—and Organized Labor—as Govt. Rules in Hospital Workers Favor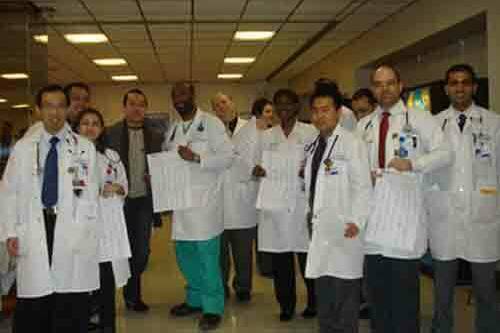 Memo to all intern and resident physicians working crazy long hours for (relatively) low pay at hospitals around the country: You are employees, and thus you have the right to form a union.

That's according to the National Labor Relations Board (NLRB), which mediates disputes between workers seeking to unionize and employers. Late last week, it made its first major decision (PDF link) since President Barack Obama's labor-friendly recess appointments in March, issuing a decisive (and redundant) ruling that ends a long-running dispute between a New York City hospital and its 280 intern and resident doctors.

The NLRB's reasoning was simple: Eleven years ago, ​"the Board held that medical interns and residents, or house staff, are statutory employees with a right to organize under the Act. That [1999] decision, which remains the law, is directly on point." Predictably, two Democrats sided with workers and a Republican sided with St. Barnabas.
"This is the first time in over a decade that the question of whether resident physicians who provide patient care day in and day out in our nation's teaching hospitals are students or employees has been addressed by the NLRB," said Dr. Farbod Raiszadeh, president of the Committee of Interns and Residents (CIR)/SEIU Healthcare, which wants to represent Barnabas workers. ​"Their answer is as clear and unambiguous today as it was in 1999… Resident physicians are employees who deserve to have a voice in the workplace through full collective bargaining rights."

The battle between the Bronx's St. Barnabas Hospital and the doctors — who ​"typically" make $45,000 to $60,000 each year working up to 80 hours each week, according CIR — is two years old and highlights how difficult it can be to join a union when an employer doesn't want you to — despite federal law that says you can.

The basic issue is this: Are doctors in training students or employees? Despite a clear 1999 NLRB ruling describing them as the latter, St. Barnabas said they were in fact the former. The hospital argued that since it receives federal funding for graduate medical education under a 2004, Congress had effectively reversed the 1999 ruling, as Crain's New York reported.

The timeline of interns' and residents' struggle to unionize isn't pretty. In January 2009, 89 percent the hospital to allow CIR/SEIU Healthcare to represent them. The hospital refused to recognize the union. A May 2009 Region 2 NLRB decision said the physicians had the right to unionize. The workers then held a NLRB-authorized election in June 2009 — and the hospital then appealed the May decision, which caused cast ballots to be impounded.

Now that the NRLB has refused to review the regional NLRB decision, the votes can be counted and interns and residents will almost definitely join CIR/SEIU and begin negotiating a contract with St. Barnabas. Except — there's always an exception, it seems, when American workers want to unionize — that the hospital has indicated it may challenge the validity of the vote since two-thirds of those who voted last June no longer work at St. Barnabas. Which may be the case because… the hospital blocked the vote from taking effect.

​"I wouldn't say this is the end of the game," hospital spokesman Steve Clark told the New York Daily News. ​"We want to see what happens when we open the ballot box, and go from there."

Round and round the Barnabas battle goes, where it stops, nobody quite knows.

But while the hospital interns haven't quite found the success they've been waiting for, the worker-friendly decision is a clear victory for organized labor, which has been waiting for the NLRB to get its act together under a Democratic president.
Obama has hardly done anything concrete for organized labor since his inauguration, except appoint two pro-union people to the National Labor Relations Board (NLRB). And even that took more than a year, as Obama waited to make recess appointments to the board while Congress was out of session. Republican Senators and a few Democrats blocked Obama's appointments, leaving the board with just two members instead of five — and vulnerable to the question of whether its decisions were even valid, given that it was operating short of a quorum.

The new decision shows the board may finally be the authority labor has wanted since the onset of the George W. Bush era.

Next up on the NLRB docket, perhaps, something very much related to the Barnabas conflict: the question of whether graduate teaching and research assistants are employees under federal law, and thus can organize. On Wednesday, June 8, the NLRB dismissed (PDF link) New York University students' petition for election, noting that the students have made clear they plan on asking the Board to review a Bush-era decision ​"on the basis that it was wrongly decided both as a matter of law and policy."
The 2003 decision was the same decision Barnabas administrators cited for believing intern and resident doctors are not actually ​"employees."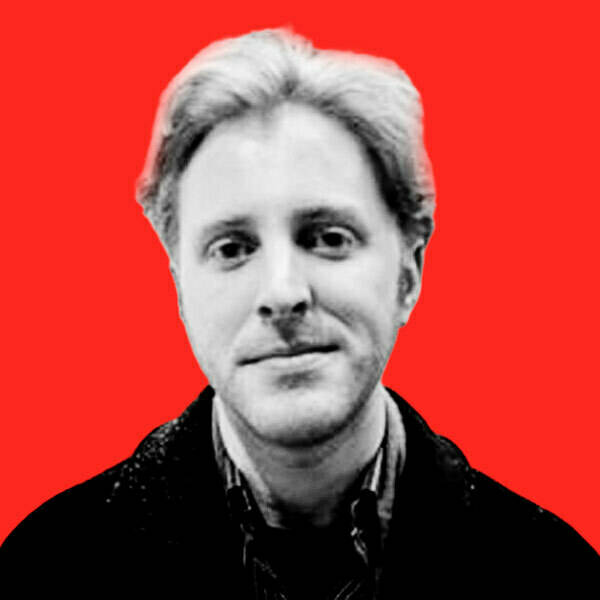 Jeremy Gantz is an In These Times contributing editor working at Time magazine.