Good News for Former Republic Windows Workers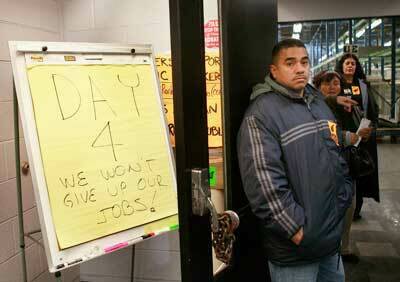 CHICA­GO—Seri­ous Mate­ri­als, the Cal­i­for­nia com­pa­ny that bought Repub­lic Win­dows and Doors fac­to­ry after work­ers occu­pied the sud­den­ly-closed fac­to­ry last year, announced today it will sup­ply win­dows for the country's largest home weath­er­iza­tion agency, the Com­mu­ni­ty Eco­nom­ic Devel­op­ment Asso­ci­a­tion of Cook Coun­ty (CEDA).
The new con­tract should mean a big uptick in busi­ness for Seri­ous Mate­ri­als, help­ing the com­pa­ny hire back more of the 250 employ­ees who lost their jobs when Repub­lic Win­dows closed. So far the com­pa­ny has only hired 17 work­ers, rep­re­sent­ed by UE Local 1110, which signed a con­tract with Seri­ous Mate­ri­als and helped nego­ti­ate the fac­to­ry pur­chase last winter.
Seri­ous Mate­ri­als has promised to hire back all the for­mer Repub­lic Win­dows work­ers, some of whom worked at Seri­ous Mate­ri­als' Cal­i­for­nia plant this summer.
The delay in rehir­ing has been caused large­ly because weath­er­iza­tion funds from the stim­u­lus (Amer­i­can Recov­ery and Rein­vest­ment Act, or ARRA) have not led to a quick surge in new win­dow orders, as many had hoped. (Peo­ple through­out the Chica­go metro area apply to CEDA for stim­u­lus and oth­er Depart­ment of Ener­gy funds to weath­er­ize their homes, which can include installing insu­la­tion, new win­dows, calk­ing and oth­er measures.)
Fed­er­al law man­dat­ing that work­ers in the fed­er­al­ly fund­ed pro­gram be paid a pre­vail­ing wage, which in many areas the Depart­ment of Labor had not deter­mined until this sum­mer and fall.
The high­ly ener­gy-effi­cient tech­nol­o­gy used by Seri­ous Mate­ri­als and some oth­er sup­pli­ers is also so new that it had not been includ­ed in the for­mu­las ener­gy audi­tors use to design weath­er­iza­tion plans for indi­vid­ual homes. (Win­dow effi­cien­cy is mea­sured by an ​"R" val­ue. Most win­dows on the mar­ket have a 2 or 3 val­ue; Seri­ous Mate­ri­als makes them up to R‑11. Weath­er­iza­tion pro­grams are like­ly to buy win­dows around an R‑5 val­ue, since the high­er R val­ues are also more expensive.)
The ARRA allo­cat­ed $242.5 mil­lion in weath­er­iza­tion fund­ing to Illi­nois over the next two years. Home­own­ers mak­ing up to 200 per­cent of the fed­er­al pover­ty lev­el can apply to have their house weath­er­ized, at an aver­age cost of $6,500 per home. Peo­ple in Cook Coun­ty apply to CEDA, then the agency does an ener­gy audit and goes through the state to access fed­er­al funds. The agency has esti­mat­ed the addi­tion­al stim­u­lus funds will allow it to triple its weath­er­iza­tions, from about 3,000 to 9,000 homes a year for the next two years.
The funds should cre­ate jobs in both man­u­fac­tur­ing – in this case at Seri­ous Mate­ri­als' Chica­go fac­to­ry – and instal­la­tion, as local con­trac­tors are hired to car­ry out the program.
Seri­ous Mate­ri­als is also hop­ing for sig­nif­i­cant busi­ness from the pri­vate sec­tor, includ­ing own­ers of large build­ings who want to decrease their ener­gy bills and may also be able to take advan­tage of var­i­ous tax breaks for weath­er­iza­tion. The Sears Tow­er and Empire State Build­ing are both under­tak­ing ener­gy effi­cien­cy over­hauls that will entail the pur­chase of hun­dreds or thou­sands of new windows.
Seri­ous Mate­ri­als CEO Kevin Surace, who vis­it­ed the Chica­go fac­to­ry last week, said the CEDA con­tract should cre­ate jobs at the Chica­go fac­to­ry. Weath­er­iza­tion plans are devel­oped on a local lev­el by gov­ern­ment or non­prof­it agen­cies like CEDA. They decide how much empha­sis is giv­en to win­dows ver­sus oth­er types of weath­er­iza­tion tech­nol­o­gy, based on ener­gy effi­cien­cy formulas.
"CEDA is lead­ing the nation in adopt­ing advanced ener­gy-sav­ing tech­nolo­gies in weath­er­iza­tion pro­grams," Surace said in a state­ment. ​"This is exact­ly what we need to do across the coun­try to save ener­gy, save mon­ey, and rebuild America's econ­o­my based on home-grown man­u­fac­tur­ing inno­va­tion and leadership."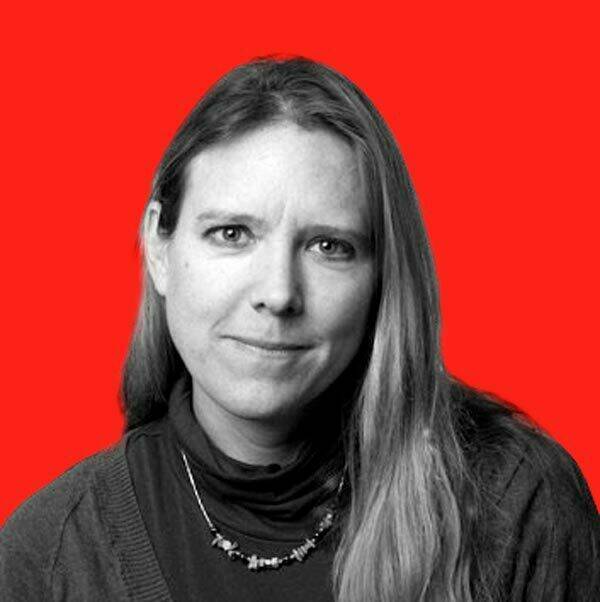 Kari Lyder­sen
is a Chica­go-based reporter, author and jour­nal­ism instruc­tor, lead­ing the Social Jus­tice
&
amp; Inves­tiga­tive spe­cial­iza­tion in the grad­u­ate pro­gram at North­west­ern Uni­ver­si­ty. She is the author of May­or
1
%: Rahm Emanuel and the Rise of Chicago's
99
%.