While Democrats are still scrambling for a winning message in hard economic times, far-right Republican candidates in a few high-profile Senate races have become political targets by proposing ending or scaling back minimum wage laws. The latest ideologue to expose his true laissez-faire colors is the multi-millionaire Republican Senate candidate in West Virginia, John Raese, who told ABC News he ​"absolutely" supports abolishing the minimum wage, established in 1938: ​"It didn't solve any problems then and it hasn't solved any problems in 50 years," he said.

Raese, who already came under fire after his campaign was caught recruiting ​"hicky"-looking actors for his TV commercials, joins extremist Republican Senate candidate Joe Miller of Alaska in opposition to such wage standards; Miller also believes the law is unconstitutional.
The minimum wage could become, if played smartly by Democrats (a very big if,) a defining issue of this campaign. AFL-CIO President Richard Trumka, a third-generation miner, talked with Chris Matthews Wednesday night about, as Matthews noted, the spirit of cooperation embodied by the rescued Chilean miners compared with the me-first, anti-regulatory fervor of the Republicans.
"You know, this is just another example of how radical the Republican Party is becoming: do away with the minimum wage. … Bad policy, it will wreck the economy," Trumka said.
He added, ​"If you didn't have government regulation, you wouldn't have clean water, you wouldn't have cars that were safe, you wouldn't have electricity that you could afford — I mean, just a number of things where you need a good, efficient government."
The Republican Party has long been hostile to raising the minimum wage – fueled by possible foreign-tainted campaign donations by a Chamber of Commerce determined to keep wages low here and abroad — but the new extremists and the Tea Party want to go beyond even that by lowering or abolishing it altogether. In the last week, Connecticut Senate Candidate Linda McMahon backtracked from her earlier statements that the minimum wage should be re-evaluated, with an eye towards lowering it.
Yet these statements by Republican candidates aren't just isolated comments by fringe loonies, but reflect a longstanding tradition of opposing federal wage protection, increases to the minimum wage and oversight of businesses. Progressive Democrats are eager to seize on this opposition. As reported by The Huffington Post:
Rep. George Miller (D-Cali.), who led the effort in Congress to raise the minimum wage in 2007, is taking issue with Republican candidates' recent statements that the federal policy should be rolled back and hasn't helped improve the economic position of the country.

"Well, [their statements] sort of shows two things," Miller told The Huffington Post on Tuesday. ​"One, how clearly they're captive of the billionaire boys club, and two, how disconnected they are from working people in this country, who are trying to get [ahead for] for their families."
In addition, Rachel Maddow on MSNBC pointed to the success of recent ballot initiatives to raise state minimum wage standards as as a sign of the issue's political potential (hat tip to Politicsusa):
Maddow pointed out that the minimum wage is great issue for the Democrats, ​"If you had a secret decoder ring for democratic electoral success, the minimum wage is what your ring decodes to. Whenever minimum wage is on the ballot, it blows up. In 2006, minimum wage initiative passed in Nevada by 38 points. Minimum measure in Arizona passed by 32 points. Two years earlier one passed in Florida by 44 points. Montana, Montana! Democratic senator Jon Tester of Montana elected in 2006, when was that minimum wage ballot initiative ballot wage on the ballot? 2006. This is the code for Democrats. When minimum wage is an issue, not only does it win, Democrats win alongside the issue, too."

Quoting Congressional Quarterly, ​"In 2006, voter motivation and reported interest in the election was disproportionately high among democratic-based voters, especially where minimum wage initiatives were in play."

Maddow discussed how Republicans have tried to hide their position on the minimum wage to the voters, ​"The minimum wage issue is not something that gets talked about on the federal level very much, very often. But it is a very, very potent issue for Democrats. Raising the minimum wage is very popular with voters, and Republicans know it….
Yet will Democrats be able to seize this issue in time to ride it to victory in key states? As U.S News points out, the union members in the Democratic base could be especially motivated:
This issue is a twofer for Democrats. On the one hand, swing voters like the minimum wage – no, that's not quite right. Whether to have a minimum wage simply isn't an issue for most voters. Candidates who oppose it place themselves squarely outside the mainstream, which is why McMahon for one runs from the ​"anti-minimum wage" accusation as if her race depends on it. Which it probably does.

But this issue also speaks very directly to many of the base Democratic voters, labor union members especially. To the extent that they can use it to close the much discussed enthusiasm gap, so much the better.
For a limited time: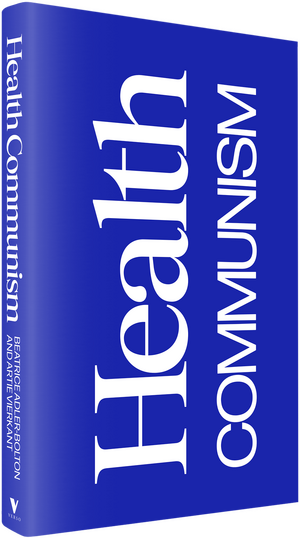 Donate $25 or more to support In These Times and we'll send you a copy of Health Communism.
A searing analysis of health and illness under capitalism from hosts of the hit podcast "Death Panel," Health Communism looks at the grave threat capitalism poses to global public health, and at the rare movements around the world that have successfully challenged the extractive economy of health.
"This is a book you should read before you die, because the ideas synthesized by Adler-Bolton and Vierkant could save our collective lives." –Jon Shaffer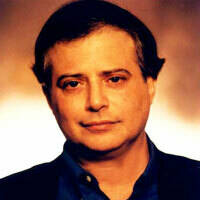 Art Levine
, a contributing editor of
The Washington Monthly
, has written for
Mother Jones
,
The American Prospect
,
The New Republic, The Atlantic
, Slate​.com, Salon​.com and numerous other publications.