Happy Serf Liberation Day
Free Tibet? Not so fast.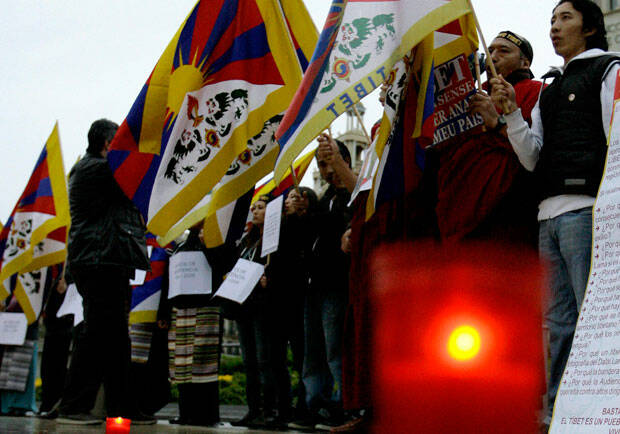 How should we cel­e­brate ​"Serf Lib­er­a­tion Day," the new hol­i­day invent­ed by Bei­jing to mark the 50th anniver­sary of the takeover of Tibet? Wav­ing flags? Serv­ing chips and dip? Raz­ing a few Bud­dhist tem­ples? Col­lec­tiviz­ing property?
China's lat­est, clum­sy bit of pro­pa­gan­da hopes to coun­ter­act the inevitable com­mem­o­ra­tion of the exile of the Dalai Lama. The new Chi­nese hol­i­day seems even weird­er, since no one in the West has used the word ​"serf" with a straight face in about 100 years.
Accord­ing to a Jan­u­ary release from the Xin­hua News agency, Chi­na seeks to remind ​"all the Chi­nese peo­ple, includ­ing Tibetans, of the land­mark demo­c­ra­t­ic reform ini­ti­at­ed 50 years ago." ​"Since then," accord­ing to Pang Boy­ong, deputy sec­re­tary of the 9th Tibet Region­al People's Con­gress, ​"mil­lions of slaves under the feu­dal serf­dom became mas­ters of their own."
While China's dou­ble­s­peak is fre­quent­ly acknowl­edged in the West, the Tibetan exiles have also deliv­ered a steady stream of half-truths over the last 50 years. The Dalai Lama and his own pro­pa­gan­da machine have been effec­tive in set­ting the para­me­ters of dis­cus­sion and reflec­tion in the West. Most Amer­i­cans know one sim­ple sto­ry, when it comes to this vexed region:
Tibet = mys­ti­cal, peace-lov­ing, good guys.
Chi­na = god­less, pugna­cious, bad guys.
The real­i­ty is more com­pli­cat­ed. If the Chi­na-Tibet issue is to be resolved, then mis­in­for­ma­tion about the takeover – and sub­se­quent events – needs to be cleared up.
The West con­fus­es the Dalai Lama's role as a charis­mat­ic reli­gious and polit­i­cal leader with the cause for inde­pen­dence: Isn't the exiled leader, we assume, auto­mat­i­cal­ly call­ing for his return to pow­er and an ​"occu­piers get out" solution?
No, he is not. He has a much more prag­mat­ic posi­tion. He wants an eth­ni­cal­ly con­trolled, autonomous region togeth­er with the mas­sive ben­e­fits of being part of China.
Equal­ly con­fused, Bei­jing blames ​"the Dalai Lama's clique" for the protests and embar­rass­ments in the lead up to the 2008 Olympics – despite the fact that the Dalai Lama explic­it­ly urged the pro-Tibetan pro­test­ers to demon­strate mod­er­a­tion, peace and a ​"mid­dle way." More than just a diplo­mat­ic move, how­ev­er, the Lama's mod­er­ate view reflects his belief that Chi­nese pres­ence in Tibet has been, on bal­ance, pos­i­tive for the mate­r­i­al devel­op­ment of the region.
If it wasn't for Chi­na, Tibet would have no infra­struc­ture or mod­ern devel­op­ment to speak of. Roads would still be rudi­men­ta­ry; edu­ca­tion would be large­ly the­o­log­i­cal; drink­ing water and med­ical facil­i­ties would be clos­er to the medieval con­di­tion they were in dur­ing the 1940s.
It was in the ear­ly ​'40s, before Mao Zedong's People's Repub­lic of Chi­na (PRC), when Gen. Chi­ang Kai-Shek argued that Tibetans were Chi­nese – bound by race and blood, dif­fer­ing only cul­tur­al­ly from Han, the country's major­i­ty eth­nic group.
Peo­ple often claim that Chi­nese poli­cies killed off the tra­di­tion­al Tibetan way of life, but this is incor­rect. Mod­ern­iza­tion killed off those tra­di­tion­al ways, just like mod­ern­iza­tion kills off every tra­di­tion­al cul­ture. And no one want­ed devel­op­ment more than the Tibetan Lamas of the 20th century.
The cur­rent Dalai Lama's imme­di­ate pre­de­ces­sor, the Bod­hisatt­va War­rior Thubten Gyat­so (1876−1933), could nev­er break the stran­gle­hold of the elite monas­ter­ies that built self-serv­ing alliances with elite noble fam­i­lies and local warlords.
When the cur­rent Dalai Lama, who was born in 1935, was first brought to the cap­i­tal of Lhasa as a boy, the local Amdo monas­ter­ies and war­lords had to be paid sub­stan­tial fees before they would allow him to leave his home­town. Tem­po­ral pow­er and reli­gion were long­stand­ing part­ners in Tibet.
In the ​'50s, Tibet and the Dalai Lama enjoyed peace and pros­per­i­ty under the Sev­en­teen-Point Agree­ment incor­po­rat­ing Tibet – as a minor­i­ty region – under the flag of the PRC. The Dalai Lama even spent a year in Bei­jing, learn­ing Man­darin, and writ­ing poems about the great­ness of Chair­man Mao.
But in the late ​'50s, as part of the increas­ing com­mu­niza­tion and col­lec­tiviza­tion on the main­land (cul­mi­nat­ing in Mao's Great Leap For­ward), Tibetan land­lords began see­ing their prop­er­ty con­fis­cat­ed and redis­trib­uted to work­ers. This caused increas­ing class strug­gle. In out­ly­ing regions, like Amdo and Kham, rebel move­ments emerged.
West­ern Cold War phi­los­o­phy exac­er­bat­ed ten­sions. The CIA, see­ing Bud­dhism as a use­ful, if under­de­vel­oped, tool in fight­ing Asian com­mu­nism, encour­aged the Dalai Lama to resist Chi­nese influence.
Accord­ing to Frank Holober, plan­ner of the CIA Tibetan Task Force, the CIA ​"was hop­ing that the Dalai Lama would some­how fit into this inter­na­tion­al void and sort of be the ​'Pope of the Bud­dhists,' if you will – in effect, broad­en the anti-com­mu­nist aspect of Bud­dhism every­where." At the time, the Lama was not par­tic­u­lar­ly recep­tive, although it is inter­est­ing that, in recent years, he has become the de fac­to ​"Pope of Buddhists."
By 1958, the Chi­nese were scuf­fling with two-dozen rebel groups that were financed, trained and out­fit­ted (albeit bad­ly) by the CIA. The Chi­nese were under­stand­ably wor­ried that impe­ri­al­ist pow­ers would use Tibet – just like the Japan­ese had used Manchuria – so, they quashed the rebel­lion in the out­ly­ing regions, lead­ing many of the dis­si­dents to retreat to Lhasa where they fos­tered anti-Chi­nese sentiment.
By 1959, the Dalai Lama found him­self in polit­i­cal pin­cers. The rebels want­ed him to sanc­tion their rebel­lion, and the Chi­nese want­ed him to hold the line on the Sev­en­teen-Point arrange­ment. Both the Chi­nese and the rebels were afraid that the ​"mid­dle-way" Lama might adopt the ene­my position.
In March 1959, things came to a head at the Lama's Sum­mer Palace, where rebels and Chi­nese sol­diers sur­round­ed the com­pound in a stand­off. Two or three mor­tar shells were fired, by whom it is unclear. The Dalai Lama fled Lhasa, aid­ed by CIA-trained oper­a­tives, and made his way to Dharam­sala, India.
After that, things changed rad­i­cal­ly. When he arrived in Dharam­sala, the Lama repu­di­at­ed the Sev­en­teen-Point Agree­ment. The Chi­nese put down the rebel­lion and exert­ed polit­i­cal con­trol of the region. They also col­lec­tivized prop­er­ty in the inner regions of Tibet, re-edu­cat­ed (and in some cas­es exe­cut­ed) land­lords, and incor­po­rat­ed Tibet into the eco­nom­ic scheme of Mao's Great Leap Forward.
What fol­lowed in the ​'60s, West­ern­ers often mis­un­der­stand as Chi­na tar­get­ing the Tibetan peo­ple and cul­ture. In fact, Chi­na ​"attacked" its own peo­ple and cul­ture with famine-induc­ing agri­cul­tur­al poli­cies and the Cul­tur­al Rev­o­lu­tion – only, now, Tibetans were con­sid­ered part of Chi­na and there­fore suf­fered the same mis­eries as the Hans, Huis, Manchus, Uyghurs and Zhuangs.
Fast for­ward to 2008, when the Olympics were protest­ed and Tibetans in Lhasa riot­ed, and then to this past March, when we had anoth­er round of bait­ing and taunting.
March 10 marks the date of the Tibetan upris­ing of 1959, March 18 is the date the Dalai Lama fled to India, and March 28 is the date that Chi­na declared victory.
On March 10, this year, the Dalai Lama gave a speech claim­ing that Tibetan lan­guage, cul­ture and reli­gion were ​"near­ing extinc­tion" and that the Chi­nese gov­ern­ment had made Tibet into ​"a hell on earth."
While Tibetans prob­a­bly won't be cel­e­brat­ing Beijing's new Serf Lib­er­a­tion Day, it is also clear that Tibet is not ​"hell on earth."
Beijing's cur­rent pol­i­cy is indeed hos­tile to Tibetan wor­ship of the Dalai Lama and theoc­ra­cy gen­er­al­ly, but most oth­er aspects of Tibetan cul­ture, includ­ing Bud­dhism, are now cel­e­brat­ed in the main­land as tourist attrac­tions for trav­el­ers of the Qing­hai Railway.
Here, then, is a mod­est map for­ward, steer­ing toward some­where between ​"hell" and Shangri-la:
The Dalai Lama should real­ize that he has no real polit­i­cal lever­age insult­ing the Chi­nese, and he might do well to be qui­et for a while. Chi­na is a ​"face cul­ture" and you do not get trac­tion by caus­ing the Chi­nese to lose face every time you speak. For their part, the Chi­nese should stop demo­niz­ing the Dalai Lama in their press. Even if the Lama is a thorn in their side, the vil­i­fy­ing attacks play bad­ly to the inter­na­tion­al com­mu­ni­ty, who see only a lik­able monk of Gand­hi-like piety.
It is unlike­ly that the Dalai Lama will ever come to pow­er again in Tibet, as there is too much acri­mo­nious his­to­ry between Bei­jing and the exiles.
But there is some­thing real­is­tic worth pur­su­ing. The two sides could sit down and nego­ti­ate an hon­or­able accord, in the spir­it of the Sev­en­teen-Point Agree­ment, ensur­ing greater rep­re­sen­ta­tion of eth­nic Tibetans in polit­i­cal posi­tions in Lhasa. The real issue worth work­ing toward is the fair dis­tri­b­u­tion of eco­nom­ic, edu­ca­tion­al and polit­i­cal oppor­tu­ni­ties for both the Tibetan peo­ple and the more recent immi­grant Han population.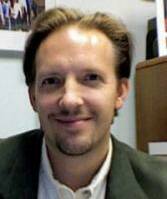 Stephen T. Asma
is a pro­fes­sor of phi­los­o­phy at Colum­bia Col­lege in Chica­go. He is the author of numer­ous arti­cles and books, includ­ing
On Mon­sters: An Unnat­ur­al His­to­ry of Our Worst Fears
and
Why I am a Bud­dhist
(both forth­com­ing in
2009
);
The Gods Drink Whiskey: Stum­bling Toward Enlight­en­ment in the Land of the Tat­tered Bud­dha
; and
Stuffed Ani­mals and Pick­led Heads: The Cul­ture and Evo­lu­tion of Nat­ur­al His­to­ry Muse­ums
. His Web site is at
www​.stephenas​ma​.com
.