Hartmarx 'Victory' No Longer Sweet for Rock Island Workers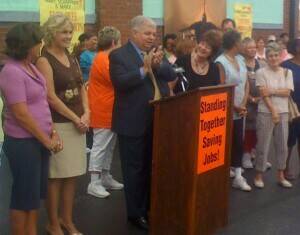 In June, the 350 work­ers at the Seaford Cloth­ing Com­pa­ny plant in Rock Island, Ill., cel­e­brat­ed along with sev­er­al thou­sand oth­er peo­ple nation­wide employed by the upscale men's suit­mak­er Hart­marx Cor­po­ra­tion, which pro­vid­ed Pres­i­dent Obama's inau­gur­al duds.
Hart­marx filed for Chap­ter 11 bank­rupt­cy in Jan­u­ary, and for months it looked like a new buy­er would close the company's plants, which employ about 3,000 peo­ple nation­al­ly. But after a hard-fought cam­paign tar­get­ing major cred­i­tor Wells Far­go, includ­ing a threat by the company's Des Plaines, Ill., work­ers to occu­py the plant, a buy­er was found who would keep the fac­to­ries open.
At least work­ers thought so.
As the sale was being final­ized, Rock Island employ­ees had been work­ing reduced hours, and rarely work­ing at all on Fri­days. So they were con­fused to be asked to come in on Fri­day, August 7. Then they were all called to the cafe­te­ria and told that, effec­tive imme­di­ate­ly, they no longer had jobs. No sev­er­ance pay, no accrued vaca­tion pay, no nothing.
Karen Kin­ney, pres­i­dent of Work­ers Unit­ed union local 617 and an employ­ee for 32 years, was shocked.
"We felt quite fool­ish," she said, not­ing that after the June vic­to­ry, ​"It was such a big deal. We were cel­e­brat­ing, on all the news chan­nels. And then with no notice they just said get your stuff and leave, you don't have jobs here anymore."
As it turned out, Hart­marx had debts it had not dis­closed to buy­er Emerisque Brands, a British equi­ty firm, and part­ner SKNL North Amer­i­ca BV of India. Con­sid­er­ing these debts, Emerisque cut the Rock Island fac­to­ry (and an Alaba­ma pants fac­to­ry owned by Hart­marx) from the deal. The future of the Michi­gan City, Ind., plant may also be in doubt.
This comes amidst a wave of job loss­es in the Quad Cities (of which Rock Island is one). John Deere and Alcoa have had major lay-offs; and Quad City Die Cast­ing (employ­ing about 100) is sched­uled to close this month, unless the UE union can con­vince major cred­i­tor Wells Far­go to extend cred­it long enough to attract a buy­er. Con­gress­man Phil Hare (D‑Ill.), who actu­al­ly worked at the Seaford plant in the past, said he was ​"heart­sick" about the clos­ing, and blamed Hartmarx's mismanagement.
Kin­ney said the union is con­sid­er­ing a class-action law­suit, but oth­er­wise work­ers are at a loss of what to do.
"You think some­thing like that could nev­er hap­pen," she said. ​"You give your life and hard work to a com­pa­ny and all you expect is a pay­check to sup­port your fam­i­ly. We're not ask­ing for hand­outs, all we want are jobs. That was a good, clean, hon­est job you could feel proud of. Now some peo­ple don't know where their next bag of gro­ceries is com­ing from."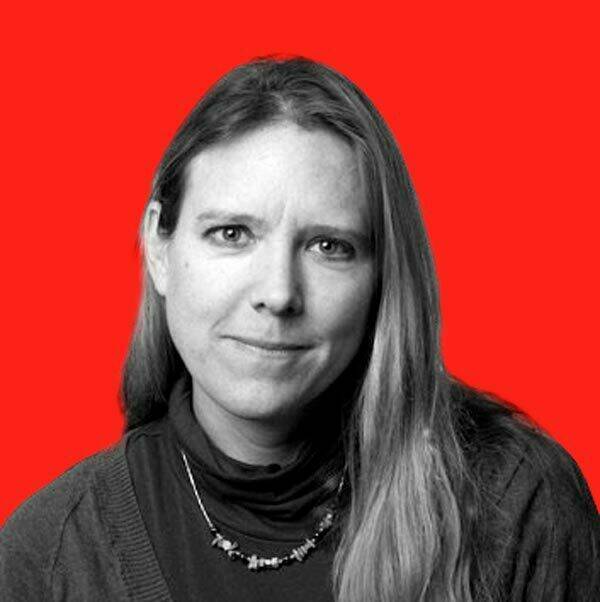 Kari Lyder­sen
is a Chica­go-based reporter, author and jour­nal­ism instruc­tor, lead­ing the Social Jus­tice
&
amp; Inves­tiga­tive spe­cial­iza­tion in the grad­u­ate pro­gram at North­west­ern Uni­ver­si­ty. She is the author of May­or
1
%: Rahm Emanuel and the Rise of Chicago's
99
%.