Hoffa Affirms Ouster of Teamsters Local 743 Reformers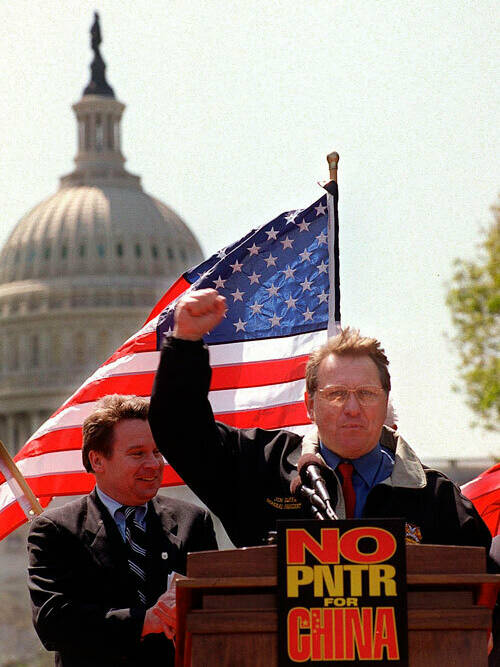 It seems to be a never-ending saga.
The quintessential Chicago labor drama that hit the public consciousness after a 2004 election-rigging scheme cooked up in a pancake house now has a new chapter.
On May 14, Teamsters president Jimmy Hoffa Jr. approved the ouster of Local 743 reform president Richard Berg and secretary Virginia ​"Gina" Alvarez, barring them from the union for two years. Berg likely would have won the 2004 election if the old guard leadership hadn't stolen ballots and had their friends and family fill them out.
Teamsters for a Democratic Union (TDU) members Berg and Alvarez were elected to lead one of the country's biggest locals in 2007 after the Department of Labor intervened to ensure what ITT Senior Editor David Moberg called possibly the ​"local's first honest election."
Nonetheless the old guard fought viciously to revoke the reform slate's victory.
In 2009, former president Richard Lopez and two other employees were sentenced to federal prison for the 2004 election-rigging. Another former president, Robert Walston, was sentenced to five years in prison for trying to buy $135,000 worth of cocaine. As part of his plea bargain, Walston filled federal agents in on the election-rigging details.

After taking office, Berg reduced his own salary by $70,000, fulfilling a campaign promise to slash bloated officer pay. But according to a release from TDU, some of his own running mates did not appreciate this move and, he says, filed the complaints that led to his ouster in retaliation.
In January, the Joint Council 25 removed Berg and Alvarez from office and banned them from Teamster membership for five years because of improper conduct charges that stemmed largely from a procedural violation in January 2009. Berg fired and gave severance pay to an officer without official approval from the executive board. He has said he discussed the settlement with the board but they never took a formal vote.

The council also charged that Berg improperly denied two former business agents union membership under a rule that bars them for 18 months after leaving their business agent positions. The council maintained the rule should not have been applied to the two in question.

Berg says that in both situations, no one protested his actions at the time and the issues were only dredged up later – along with eight other charges later dropped – as a pretext to remove him from office.

TDU​'s website says:
Some officers, like VP Larry Davis, went along with the New Leadership platform when they thought it was just a campaign promise. But once they were in office, they demanded higher salaries and defended union reps who didn't do their jobs. While Berg and Alvarez are moving the local forward, they want to go backward to the old ways.
And it quotes member Maxine Norris saying:
When the New Leadership Team cut officer salaries and insisted on holding our union staff accountable, this new crew that is making the power grab complained. They're in it for themselves — not the members. That's not what we voted for.
Berg appealed to Hoffa to overturn the council's decision. As announced May 14, Hoffa upheld the charges but reduced the ban to two years.

The 12,000-strong local, which represents mostly hospital workers including at the University of Chicago, had taken a progressive bent under the reform slate leadership. They participated in immigrants rights struggles, protested lay-offs and formed more alliances with other labor groups. Last year the local won a significant victory at SK Hand Tools where workers' health benefits were protected after a 10-week strike.

According to Fight Back! News, Hoffa agreed to the deal during a conference in Las Vegas, and local members learned of it about a week before the formal announcement. On May 9 Fight Back reported:
While the immediate impact of this is a blow to efforts to rebuild a fighting workers' movement in the Teamsters, the members of Local 743 are not likely to watch the sell-outs turn back the hands of time. At the members meeting last week, worker after worker rose from the floor to speak against threats to remove Berg and Alvarez. Black, Latino and white, workers remember what the union was like under the old gangsters, with sweetheart deals that favored management, and crummy contracts.
Chicagoans won't have to wait long for the next installment in this narrative. Local 743's next election is scheduled for fall, and TDU has vowed to run another reform slate.
Before you go
Reader donations, many as small as just $5, are what fund the work of writers like this—and keep our content free and accessible to everyone. But when donations slow down, it puts our future reporting at risk. To get back on track, we're aiming to add 400 contributions from readers by the end of the month.

It only takes a minute to donate. Will you chip in before the deadline?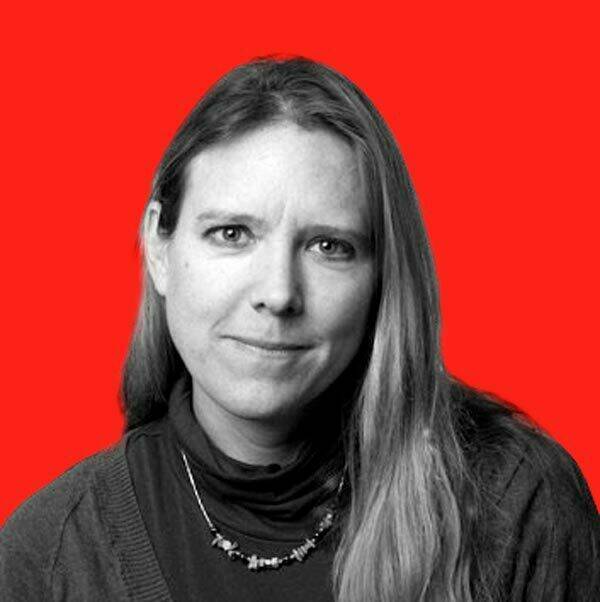 Kari Lydersen
is a Chicago-based reporter, author and journalism instructor, leading the Social Justice
&
amp; Investigative specialization in the graduate program at Northwestern University. She is the author of Mayor
1
%: Rahm Emanuel and the Rise of Chicago's
99
%.
Deadline: Thursday
Reader donations, many as small as just $5, have kept In These Times publishing for 45 years. But when donations slow down, it puts our future reporting at risk. To get back on track, we're aiming to add 400 contributions from readers by the end of the month. Will you be one of them?