Here's the Radical Housing Plan That All 2020 Candidates Should Embrace
With the U.S. facing an extreme housing crisis, now there's a clear-eyed plan for guaranteeing housing as a human right. The 2020 candidates should get on board.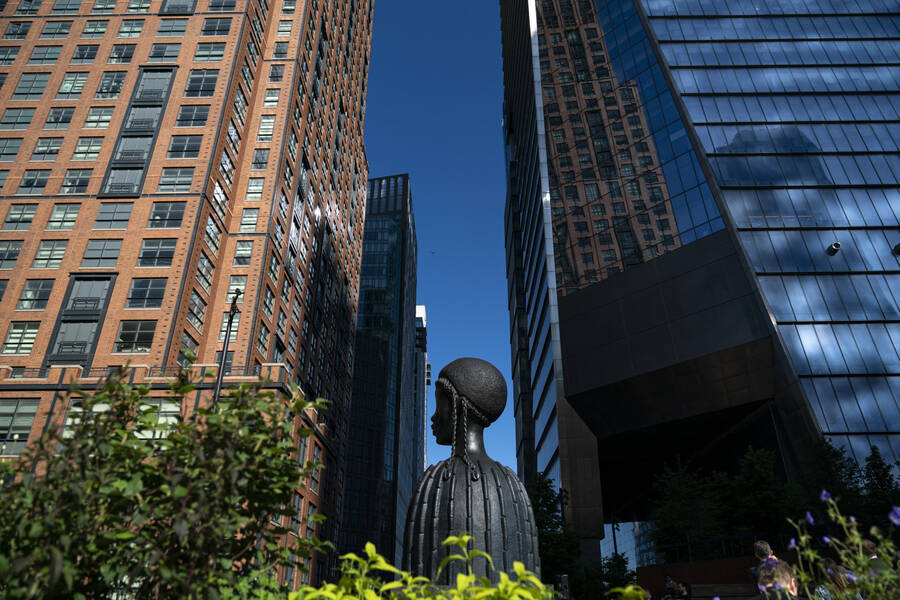 In Sep­tem­ber 2015, the Unit­ed Nations (UN) set a goal of ensur­ing ​"ade­quate, safe and afford­able hous­ing" to all peo­ple by 2030. That com­mit­ment reaf­firmed the UN's stat­ed dec­la­ra­tion — first pro­claimed in 1948 — that hous­ing is a human right, and not a priv­i­lege. Yet in the four years since that goal was estab­lished, the glob­al hous­ing cri­sis has only con­tin­ued to wors­en, with home prices soar­ing as incomes large­ly remain flat. In the Unit­ed States, the sit­u­a­tion is espe­cial­ly acute, with afford­able hous­ing dis­ap­pear­ing, wealth and racial inequal­i­ty sky­rock­et­ing and the Trump admin­is­tra­tion push­ing for­ward poli­cies that only exac­er­bate the crisis.
A system predicated on reaping wealth out of physical space is ensured to propel inequality and lavish benefits on the wealthy.
On a giv­en night in Amer­i­ca, over half a mil­lion peo­ple expe­ri­ence home­less­ness, while mil­lions more qual­i­fy for fed­er­al rental assis­tance but don't receive it. Work­ers earn­ing the fed­er­al min­i­mum wage would have to work the equiv­a­lent of more than 3 full-time jobs on aver­age to afford a two-bed­room apart­ment. Near­ly half of all renters are cost-bur­dened, mean­ing they pay over 30 per­cent of their income on hous­ing. Mean­while, the coun­try faces a con­tin­u­ing short­fall in hous­ing stock, with new­er con­struc­tion large­ly con­fined to lux­u­ry devel­op­ments rather than afford­able apart­ments or homes.
Fix­ing this appalling and unten­able real­i­ty will require a whole­sale trans­for­ma­tion in how the U.S. gov­ern­ment approach­es the issue of hous­ing, which for decades upon decades has been hand­ed off to spec­u­la­tors and pri­vate real estate devel­op­ers to extract prof­it from — all at the expense of the Amer­i­can pub­lic. Such a trans­for­ma­tive approach was recent­ly put for­ward by People's Action, a nation­al pro­gres­sive coali­tion of 48 grass­roots mem­ber orga­ni­za­tions, in a plan called A Nation­al Homes Guar­an­tee.
The Homes Guar­an­tee stands as a bold and ambi­tious plat­form for address­ing the grow­ing hous­ing cri­sis while invest­ing in a clean ener­gy future, heal­ing long­time racial dis­par­i­ties and mov­ing the Unit­ed States away from a ful­ly pri­vate mar­ket-dom­i­nat­ed sys­tem of pro­vid­ing basic shel­ter. And it offers a mod­el for how 2020 Demo­c­ra­t­ic can­di­dates should con­struct their own plans for deal­ing with the hous­ing crisis.
Among the poli­cies laid out in the Homes Guar­an­tee are plans to build 12 mil­lion units of social hous­ing (homes and apart­ments pro­vid­ed out­side of the pri­vate mar­ket) and to pur­sue large-scale invest­ments in retro­fitting and revamp­ing exist­ing pub­lic hous­ing. The plan also calls for expan­sive pro­tec­tions for renters, includ­ing uni­ver­sal rent con­trol and a nation­al ten­ant bill of rights, repa­ra­tions for com­mu­ni­ties of col­or stripped of wealth due to a lega­cy of racist hous­ing poli­cies and an end to spec­u­la­tion and com­mod­i­fi­ca­tion of housing.
The Homes Guar­an­tee is pred­i­cat­ed on the basic idea that every­one, regard­less of back­ground or sta­tion in life, is deserv­ing of ade­quate hous­ing as a right. In this way, it's sim­i­lar to the type of fed­er­al jobs guar­an­tee that's been dia­gramed by the Cen­ter on Bud­get and Pol­i­cy Pri­or­i­ties — and sub­se­quent­ly embraced by a num­ber of 2020 Demo­c­ra­t­ic pres­i­den­tial can­di­dates — which would pro­vide employ­ment to all who want it. But the Homes Guar­an­tee also goes a step fur­ther, call­ing for the whole­sale de-com­mod­i­fi­ca­tion of hous­ing in the Unit­ed States.
Cea Weaver, a mem­ber of the Homes Guar­an­tee pol­i­cy team, tells In These Times the mar­ket fails to pro­vide basic hous­ing to those who need it. ​"The pri­vate hous­ing mar­ket func­tions on a mod­el of extrac­tion, and when pol­i­cy is designed to boost pri­vate prof­its, it inevitably fails to meet the needs of the peo­ple, who increas­ing­ly can't afford the rent," she explains.
Indeed, a sys­tem pred­i­cat­ed on reap­ing wealth out of phys­i­cal space is ensured to pro­pel inequal­i­ty and lav­ish ben­e­fits on the wealthy who can afford to gob­ble up real estate and then sit on it as it accu­mu­lates val­ue, regard­less of how many peo­ple are forced to go with­out shel­ter. The out­sized role of finance cap­i­tal in deter­min­ing hous­ing pol­i­cy and stock is what led the UN's spe­cial rap­por­teur for hous­ing, Leilani Farha, to declare in 2017, ​"Human rights was the first frame­work to rec­og­nize issues like home­less­ness, forced evic­tion, dis­place­ment, hous­ing issues for refugees … and yet human rights has not caught up with this rapid finan­cial­iza­tion of hous­ing — and I think we real­ly need to."
As Marx­ist geo­g­ra­ph­er David Har­vey recent­ly said of hous­ing de-com­mod­i­fi­ca­tion, ​"His­tor­i­cal­ly that was done with the cre­ation of social hous­ing, where peo­ple had non-mar­ket res­i­den­tial rights — the right to a home, with­out hav­ing the right to buy and sell it. Under neolib­er­al­ism we've been told that's inef­fi­cient. But now we know what hap­pens when we instead fol­low the neolib­er­al rules."
In coun­tries such as Aus­tria and Swe­den, social hous­ing has long been an effec­tive solu­tion to hous­ing crises, offer­ing those in need homes that are off of the mar­ket and there­fore sta­bly priced and main­tained by the enti­ties that run them, whether munic­i­pal­i­ties, coop­er­a­tives or the fed­er­al government.
U.S. cities already mas­sive­ly sub­si­dize pri­vate afford­able devel­op­ment through tax breaks and direct pay­ments to devel­op­ers. The type of social hous­ing pro­gram laid out in the Homes Guar­an­tee would sim­ply ramp up these invest­ments and put them into 12 mil­lion new units over the next 10 years to pro­vide homes to the over 10 mil­lion house­holds that are pay­ing over 50 per­cent of their income on rent. As the plat­form explains, this tar­get could be met through a com­bi­na­tion of non­prof­it-owned units, lim­it­ed-equi­ty coop­er­a­tives and com­mu­ni­ty land trusts (non­prof­it orga­ni­za­tions owned and oper­at­ed by com­mu­ni­ty members).
In order to stave off cli­mate change and help to reverse its effects, the Homes Guar­an­tee calls for pair­ing this new con­struc­tion with firm plans to decar­bonize build­ings and make them more resilient and effi­cient — a form of ​"green social hous­ing." This would include efforts such as ener­gy-effi­cient heat­ing and cool­ing sys­tems, win­dows and oth­er build­ing mate­ri­als, while also train­ing work­ers in green con­struc­tion and tight­en­ing stan­dards for pri­vate mar­ket con­struc­tion through the Depart­ment of Ener­gy and the Envi­ron­men­tal Pro­tec­tion Agency.
As Daniel Aldana Cohen, Assis­tant Pro­fes­sor of Soci­ol­o­gy at the Uni­ver­si­ty of Penn­syl­va­nia and anoth­er mem­ber of the Homes Guar­an­tee pol­i­cy team, explains, ​"It's pre­cise­ly through pub­lic reg­u­la­tion and pub­lic build­ing that we ensure that new homes are net-zero car­bon. The choice isn't more homes or not. It's pri­vate inef­fi­cien­cy, waste and injus­tice — or equal­i­ty and sustainability."
The Homes Guar­an­tee would also rein­vest $150 bil­lion over the next five years into the over 1 mil­lion pub­lic hous­ing units that already exist in the Unit­ed States, and place a mora­to­ri­um on the demo­li­tion and sale of pub­lic hous­ing while end­ing for-prof­it man­age­ment of these units through shift­ing to a new pub­licly-owned man­age­ment com­pa­ny. These units would also be retro­fit­ted to become more ener­gy-effi­cient while the dilap­i­dat­ed con­di­tions many of them are cur­rent­ly in would be improved.
To address the lega­cy of deep and struc­tur­al racial inequity at the heart of the Amer­i­can hous­ing sys­tem — from Jim Crow to redlin­ing to ​"urban renew­al" — the Homes Guar­an­tee promis­es to ​"pro­vide a degree of restora­tive jus­tice, account­ing for race-based vio­lence in the form of stolen land and wealth." This would be done through a mix of direct pay­ments to descen­dants of slaves and those whose prop­er­ty was plun­dered, can­cel­la­tion or reduc­tion of debts caused by the 2008 finan­cial crash, hous­ing grants for com­mu­ni­ties of col­or and imple­men­ta­tion of the Affir­ma­tive­ly Fur­ther­ing Fair Hous­ing rule in order to undo harms caused by racist hous­ing policies.
The Homes Guar­an­tee plat­form explains that renters ​"are far more like­ly than home­own­ers to be low-income, far more like­ly to be peo­ple of col­or, far more like­ly to have a dis­abil­i­ty, far more like­ly to be women." To pro­tect this group — num­ber­ing over 80 mil­lion — the plat­form calls for the gov­ern­ment to enact a Nation­al Ten­ants' Bill of Rights to pro­tect renters from unfair evic­tions and allow them to orga­nize col­lec­tive­ly, estab­lish uni­ver­sal rent con­trol to pro­tect from sud­den rent hikes and result­ing dis­place­ment, and tight­ly reg­u­late mort­gage and lend­ing institutions.
Though some of these pro­pos­als may at first glance seem rad­i­cal, many are already in place across the coun­try. Cities from Chica­go to Wash­ing­ton, D.C. already have ten­ants' bills of rights in place, though they are not always ful­ly enforced. Cal­i­for­nia just passed a statewide rent con­trol bill, join­ing oth­er states such as New York and Ore­gon. And robust pub­lic hous­ing has been part of America's hous­ing infra­struc­ture for decades, though it has faced dis­in­vest­ment in recent years. The Homes Guar­an­tee expands on these pro­grams in order to pro­vide basic hous­ing to every­one in the Unit­ed States regard­less of where they live.
With the 2020 Demo­c­ra­t­ic pri­ma­ry race heat­ing up, the Homes Guar­an­tee offers can­di­dates a lodestar for how they can approach the issue of hous­ing. Some of the lead­ing can­di­dates have already released plans relat­ed to hous­ing, includ­ing Eliz­a­beth War­ren who so far has put for­ward the most com­pre­hen­sive platform.
Warren's ​"Amer­i­can Hous­ing and Eco­nom­ic Mobil­i­ty Act" calls for, among oth­er things, $3.6 bil­lion in new cap­i­tal fund­ing for pub­lic hous­ing author­i­ties, as well as the con­struc­tion or reha­bil­i­ta­tion of up to 3.2 mil­lion new units of afford­able hous­ing. She says she would invest $2 bil­lion to sup­port those with hous­ing loans who are still recov­er­ing from the 2008 finan­cial crash and pro­vide assis­tance to help low-income com­mu­ni­ties of col­or pur­chase property.
While Bernie Sanders has not yet released a ded­i­cat­ed hous­ing plan, his Green New Deal cli­mate plan goes fur­ther than War­ren on the issue of cre­at­ing new hous­ing, call­ing for the con­struc­tion of 7.4 mil­lion new units of afford­able hous­ing. His plan also includes the retro­fitting of busi­ness­es and low-income homes to become more ener­gy-effi­cient, as well as pub­lic own­er­ship of util­i­ty companies.
Joe Biden, mean­while, has not put for­ward any plans to invest in new pub­lic or afford­able hous­ing, though has said he wants to pro­vide a path­way to hous­ing for all for­mer­ly incar­cer­at­ed indi­vid­u­als. He has talked about the impor­tance of increas­ing ener­gy effi­cien­cy of low-income hous­ing, and dur­ing his time in the Oba­ma admin­is­tra­tion, he sup­port­ed efforts such as hous­ing vouch­ers and tax cred­its, which rep­re­sent a much more timid approach than that pro­posed in the Homes Guarantee.
Tara Raghu­veer, Homes Guar­an­tee Cam­paign Direc­tor for Peo­ple's Action, says, ​"Any seri­ous can­di­date for pres­i­dent must have a hous­ing agen­da that address­es the scale of the cri­sis and name its per­pe­tra­tors — Wall Street, cor­po­rate land­lords and the bipar­ti­san cam­paign to com­mod­i­fy hous­ing. Can­di­dates should also present plans to end hous­ing inse­cu­ri­ty and home­less­ness. Noth­ing short of that will do."
Mean­while, the Trump admin­is­tra­tion is propos­ing plans that will increase rents for mil­lions of low-income fam­i­lies and estab­lish work require­ments to receive assis­tance, while invest­ing in an ​"Oppor­tu­ni­ty Zones" pro­gram that the New York Times reports is already prof­it­ing oli­garchs like Jared Kush­n­er and New York real estate tycoon Richard LeFrak. In this cli­mate, a dif­fer­ent direc­tion to address the hous­ing cri­sis is imperative.
If the UN's dec­la­ra­tion that hous­ing is a human right is to be made man­i­fest in the Unit­ed States, then a plan at the scale of the Homes Guar­an­tee is exact­ly what's need­ed. With the piv­otal 2020 elec­tion around the cor­ner, there's no bet­ter time to embrace such a plan than right now.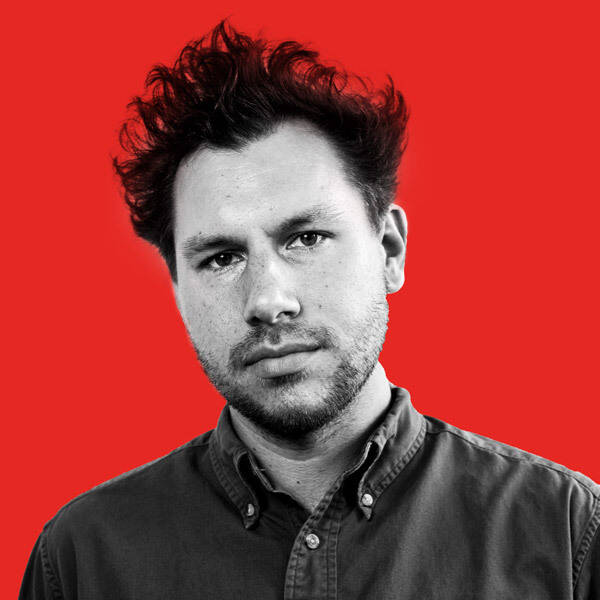 Miles Kampf-Lassin, a grad­u­ate of New York Uni­ver­si­ty's Gal­latin School in Delib­er­a­tive Democ­ra­cy and Glob­al­iza­tion, is a Web Edi­tor at In These Times. Fol­low him on Twit­ter @MilesKLassin