Fired for Opposing Coup, Honduran Educators Go on Hunger Strike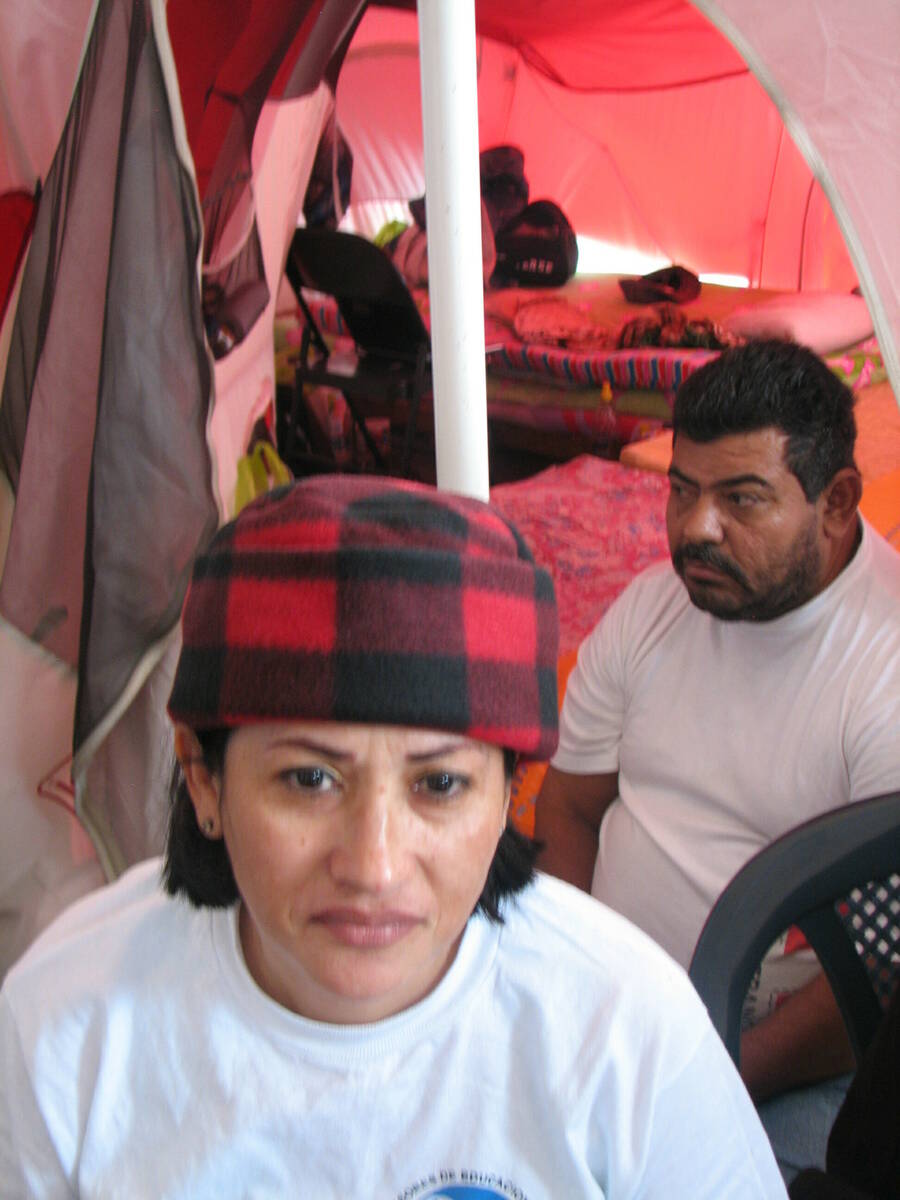 TEGUCIGALPA, HONDURAS — As thousands of marchers converged on the plaza outside the national Congress building on the anniversary of the coup in Honduras June 28, a handful of famished, exhausted but determined educators looked on from tents — on the 35th day of a hunger strike.
The educators are just one of the many faces of the Honduran resistance movement that has blossomed in the past year, uniting unionists, indigenous people, feminists, LGBT activists, campesinos and other factions who previously had little contact. (Read Jeremy Kryt's reporting from Honduras for In These Times here.)
The hunger strikers were among 15 primary and secondary school officials fired in December for their opposition to the coup and the ensuing elections that a majority of the population see as illegitimate. Those fired include the top education directors of five of the country's 18 states.
By replacing them with coup supporters, the administration of president Porfirio ​"Pepe" Lobo is able to hire and fire teachers based on politics, a way to combat the country's three powerful teachers unions which have been a major force in the National Front of Popular Resistance.
Along with their politically motivated firings, the strikers are also protesting the Lobo administration's moves to privatize education and revise a strong Teacher's Statute that was won through years of struggle. The government still owes teachers millions of lempiras (hundreds of thousands of dollars) in back pay, even after funding from the World Bank helped pay some of the huge salary backlog. And in January the government tried to make teachers go back to work a month early for special training.
Likely in hopes of winning the teachers unions over, Lobo named former union leader Alejandro Ventura minister of education. But the ploy apparently did not work, as teachers have continued to be a vocal and militant part of the resistance.
Hunger strikes have been a key way to gain attention from an international community that has largely treated Honduras as if things are back to ​"normal" since Lobo's election, despite widespread human rights abuses including assassinations and rampant death threats. Campesinos and judges fired for political reasons have also been on hunger strikes in recent weeks. (See my blog about an ongoing public university workers' hunger strike here.)
Coup supporters even launched a supposed hunger strike wherein parents begged for striking educators to go back to work, describing the fact that classes were canceled in the fall during anti-coup marches as a ​"human rights abuse." But media covering this pro-coup ​"hunger strike" found it to be a sham.
Four of the educator hunger strikers at the plaza had parents die during the month of the strike, they think due to their absence as caretakers and the stress of the political struggle.
Justo Pastor Henriquez broke into tears, stumbling from weakness and sadness, as he tried to talk about the situation. He and the other strikers wear knit caps for warmth even in the tropical heat, a sign of their frailty after a month without solid food.
Esmeralda Flores, 43, comforted Justo Pastor Henriquez and resumed his explanation. Flores also lost a parent - her 77-year-old father died in mid-June. She said he was in decent health before the hunger strike began.
"He got very depressed because of what I'm going through," she said. ​"This was a consequence of government actions. They make fun of our misery. This is a government that doesn't care about human rights."
The hunger strikers have been living in several tents outside the Congressional buildings which are a constant site of popular protest. After the June 28 march, a line of police and soldiers separated the hunger strikers from the protesters, who yelled messages of support to the strikers and hurled insults like ​"asesinos" at the heavily armed soldiers and officers.
Francisco Reyes, formerly the education director for the state of Atlantida, said he got an award from the government three days before being fired Dec. 11. In late April they were essentially told they had no right to appeal and their salaries and pensions were permanently eliminated. Under the current government, they have virtually no hope of working in education again.
"They've condemned us to hunger, ruined our credit," said Reyes.
Like many other leaders of the various sectors in the resistance movement – including many unionists – the educators have gotten multiple death threats on their cell phones. Flores said this makes her worried for her family's safety, especially since she isn't at home to care for her kids and mother. But they don't let the threats deter them.
"As educators, we teach children how to defend their rights," she said. ​"So we have to set an example."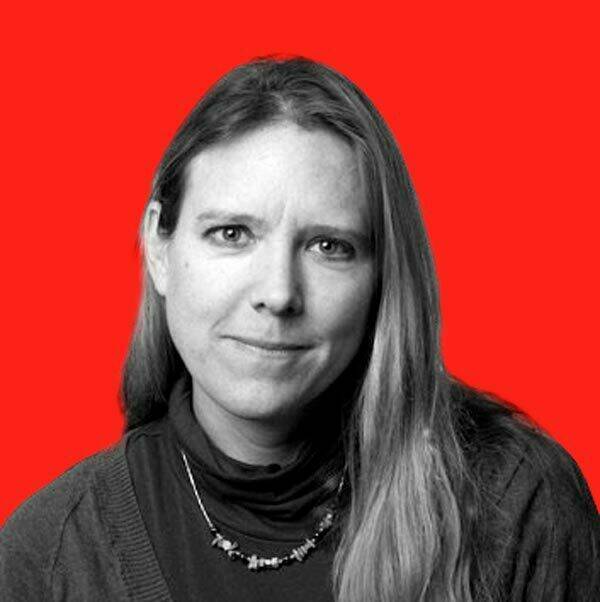 Kari Lydersen is a Chicago-based journalist, author and assistant professor at Northwestern University, where she leads the investigative specialization at the Medill School of Journalism, Media, Integrated Marketing Communications. Her books include Mayor 1%: Rahm Emanuel and the Rise of Chicago's 99%.