With Sen­ate Major­i­ty Leader Har­ry Reid's announce­ment Thurs­day that a vote on health care reform will be delayed until the fall, the con­ven­tion­al wis­dom mount­ed in Wash­ing­ton that Pres­i­dent Obama's health plan is in
deep trou­ble. Yet the Pres­i­dent — and his pro­gres­sive and labor sup­port­ers — aren't swoon­ing with anx­i­ety over the lat­est leg­isla­tive maneuverings.
The Pres­i­dent told a town hall meet­ing in Ohio, as Newsweek reported:
"

That's okay," he said. ​

"

My atti­tude is I want to get it right, but I also want to get it done prompt­ly, and so long as I see folks work­ing dili­gent­ly and con­sis­tent­ly, then I am com­fort­able with mov­ing a process for­ward that builds as much con­sen­sus as pos­si­ble." Still, he added, ​

"

We've got to get it done, and we've got to get it done soon." He pressed Con­gress to get him a bill by ​

"

the end of the year." ​

"

I want it done by the fall," he insisted.
Union health care activists remain con­fi­dent about pas­sage, in part because of what health care jour­nal­ist Ezra Klein has called ​"the left's supris­ing orga­niz­ing advan­tage."
This includes the efforts of labor unions on their own and part of such coali­tions as Health Care For Amer­i­can Now; these groups are ramp­ing up pres­sure on Blue Dog House Democ­rats and cen­trist Sen­a­tors, and their obstruc­tion­ism towards reform.
As The Hill report­ed:

The pow­er­ful senior cit­i­zens' lob­by

AARP

is join­ing forces with labor unions and lib­er­al orga­ni­za­tions to crit­i­cize a push by cen­trist Blue Dog Democ­rats in the House to reduce insur­ance sub­si­dies under health­care reform.

The AARP, the union-backed Health Care for Amer­i­ca Now (HCAN), sev­er­al unions and oth­er allied groups urge House Speak­er Nan­cy Pelosi (D‑Calif.) and three House com­mit­tee chair­men to resist mak­ing changes to the sub­si­dies in the bill.

Though the let­ter does not men­tion the Blue Dogs or any cen­trist law­mak­ers by name, the AARP, HCAN and the oth­er groups offer strong sup­port for the health insur­ance pre­mi­um sub­si­dies already in the House bill, which are avail­able to peo­ple earn­ing up to 400 per­cent of the fed­er­al pover­ty level…

A sep­a­rate state­ment from HCAN takes on the Blue Dogs direct­ly, say­ing they are ​"threat­en­ing afford­able health­care" by pres­sur­ing House Demo­c­ra­t­ic lead­ers to dial back a pro­posed $544 bil­lion sur­tax on wealthy peo­ple and reduce eli­gi­bil­i­ty for the subsidies.
Buoyed in part by the hun­dreds of thou­sands of grass­roots-dri­ven calls, let­ters and oth­er con­tacts already made to Con­ge, the AFL-CIO​'s health care advo­cate, Ger­ry Shea, observes:
We're very close to com­plet­ing the most com­pre­hen­sive health reform leg­is­la­tion since Har­ry Tru­man. There is a con­sen­sus among Democ­rats on the broad out­line for leg­is­la­tion and on all but a few spe­cif­ic issues. A small num­ber of Democ­rats have major con­cerns over a cou­ple of the most [painful] issues. There's no big sur­prise in that —- it's called ​

"

leg­is­lat­ing", which is right­ly com­pared to sausage-mak­ing. Con­gress hasn't done much leg­is­lat­ing over the last decade so peo­ple aren't used to how rough and tum­ble it can be, includ­ing the press who are now say­ing every­day that the sky is falling.
The call to arms for activists allied with Orga­niz­ing for Amer­i­ca, the pow­er­ful grass­roots lob­by with its near­ly 14 mil­lion Oba­ma sup­port­ers from the cam­paign, will prove to be crit­i­cal in the efforts to main­tain momen­tum for change. As one local orga­niz­ing alert said this week:
Momen­tum is build­ing. Strong health care leg­is­la­tion with a pub­lic plan option passed two House com­mit­tees and the Senate's health com­mit­tee. And polling con­tin­ues to show wide sup­port for the main pro­vi­sions in those bills.

Yet the drum­beat for inac­tion con­tin­ues to pound, with con­ser­v­a­tives vow­ing to ​"break Oba­ma," and the media head­lin­ing every hic­cup and ignor­ing every suc­cess. And oppo­nents are swamp­ing Con­gress with calls and fax­es against Pres­i­dent Obama's reforms.

There is only one way to break the Wash­ing­ton cul­ture of iner­tia and pass leg­is­la­tion this year. SPEAK UP. Even Sen­a­tors and Con­gress­peo­ple who want to be with us, are beg­ging to hear from con­stituents. And the oppo­nents of change can't be allowed to stand in the way of health reform.

We need to fight back, that is why we are host­ing phonebanks every Tues­day through Thursday…
That can serve as a coun­ter­weight to the Repub­li­cans' increas­ing­ly blunt dec­la­ra­tions of deter­mi­na­tion to ​"kill" reform, the lat­est com­ing from Repub­li­can Sen­a­tor James Inhofe, as Think Progress head­lined it:
"Inhofe: If GOP Can ​'Stall' Or ​'Block' Health Care Reform, It Will Be ​'A Huge Gain' For The 2010 Elec­tions " In response, Sen. Robert Menen­dez (D‑NJ) under­scored the bank­rupt­cy of the GOP position:
Slow­ly but sure­ly the Repub­li­cans are reveal­ing their true strat­e­gy on health care: par­ti­sans games­man­ship comes before get­ting some­thing done. If Repub­li­cans believe doing noth­ing will ingra­ti­ate them­selves with the Amer­i­can peo­ple, they have not learned a sin­gle les­son from the last two elec­tions. Their do noth­ing approach is why health care costs have sky­rock­et­ed, and it's why Repub­li­cans are in such a bad place today. This strat­e­gy is bad pol­i­tics, but it is also a deeply trou­bling way to govern.
What pro­gres­sives and labor have going for them now is that a desire for reform is still shared by a major­i­ty of the pub­lic in most recent polls, despite some soft­en­ing of sup­port. Some of the find­ings from the lat­est non-par­ti­san Kaiser Fam­i­ly Foun­da­tion poll:
"

As has been the case over the past ten months, a major­i­ty of the Amer­i­can peo­ple (

56

%) con­tin­ue to believe that health reform is more impor­tant than ever despite the country's eco­nom­ic prob­lems."

· ​"The pub­lic believes by a two to one mar­gin (51% ver­sus 23%) that the coun­try will be bet­ter rather than worse off if Con­gress and the pres­i­dent enact health reform.

· By an almost two to one mar­gin ​"more Amer­i­cans think they and their fam­i­ly will be bet­ter off (39%) than worse off (21%) if leg­is­la­tion passes."

· ​"Half (51%) of the pub­lic is will­ing to pay more for expand­ing health cov­er­age — up ten per­cent­age points from last month."

· 64% sup­port ​"increas­ing tax­es for fam­i­lies mak­ing more than $250,000 annually."

· 59% sup­port ​"cre­at­ing a gov­ern­ment ‑admin­is­tered pub­lic health insur­ance option sim­i­lar to Medicare to com­pete with pri­vate insur­ance plans."
That poll offered encour­ag­ing signs over­looked amid a drum­beat of mis­lead­ing cov­er­age that down­plays vir­tu­al­ly any pro-reform devel­op­ment. As the Media Mat­ters watch­dog group report­ed (hat tip to Health Care for Amer­i­ca Now blog):
In their health care reform cov­er­age, media have repeat­ed­ly giv­en con­sid­er­ably more atten­tion to per­ceived set­backs to pro­gres­sive reform efforts than to events that sig­nal progress for those efforts. A Media Mat­ters for Amer­i­ca analy­sis of tran­scripts avail­able in the Nex­is data­base has found that broad­cast and cable news fea­tured almost twice as many seg­ments men­tion­ing the Amer­i­can Med­ical Association's (

AMA

​

'

s) report­ed oppo­si­tion to a pub­lic insur­ance plan as seg­ments men­tion­ing the

AMA

​

'

s recent announce­ment that it sup­port­ed the House Democ­rats' health care reform bill, which includes a pub­lic plan.

That find­ing is con­sis­tent with an ear­li­er Media Mat­ters study show­ing that the num­ber of cable news seg­ments in Nex­is men­tion­ing an ini­tial Con­gres­sion­al Bud­get Office (CBO) analy­sis of an incom­plete ver­sion of a Sen­ate health com­mit­tee draft bill was far greater than the num­ber of seg­ments men­tion­ing a lat­er CBO analy­sis. That lat­er analy­sis showed that an updat­ed ver­sion of the bill would cov­er more peo­ple for less than the ear­li­er scor­ing had suggested.
Despite the media doom-say­ing, the on-the-ground orga­niz­ing — from phone banks to peti­tions — to ral­ly sup­port for reform still seems like­ly to make an impor­tant dif­fer­ence in the weeks ahead. As Orga­niz­ing for Amer­i­ca Direc­tor Mitch Stew­art said on Thursday:
Last night, the Pres­i­dent deliv­ered a pow­er­ful prime-time address about why fur­ther delay is sim­ply not an option, and even more sup­port came pour­ing in.

Now, we're on the brink of a major mile­stone in build­ing this cam­paign: One mil­lion Amer­i­cans pub­licly declar­ing their sup­port for the President's three core prin­ci­ples for health insur­ance reform this year.

Our goal is to reach the one mil­lion mark before Con­gress casts the first cru­cial votes as ear­ly as next week. This is just a first step of many we'll take togeth­er. But it will send a clear mes­sage that the Amer­i­can peo­ple will not stand for play­ing par­ti­san pol­i­tics with our lives and liveli­hoods — and that we won't set­tle for any­thing less than the real health insur­ance reform Amer­i­ca so des­per­ate­ly needs this year.

Add your name to stand up for the President's three prin­ci­ples for real health insur­ance reform in 2009.
The best sales­man for reform, of course, remains Pres­i­dent Barack Obama: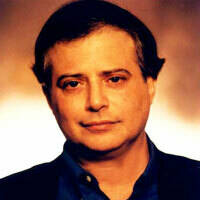 Art Levine
, a con­tribut­ing edi­tor of
The Wash­ing­ton Month­ly
, has writ­ten for
Moth­er Jones
,
The Amer­i­can Prospect
,
The New Repub­lic, The Atlantic
, Slate​.com, Salon​.com and numer­ous oth­er publications.