IKEA Says It's "Socially Responsible." So Why Are Workers Accusing It of Union-Busting?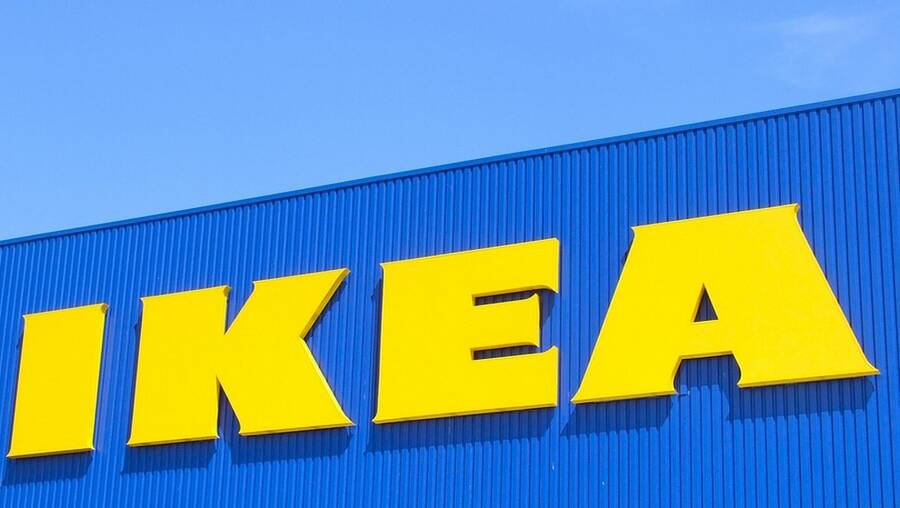 With a poten­tial strike dead­line loom­ing at one of its largest U.S. ware­hous­es, Swe­den-based home fur­nish­ings retail­er IKEA is fac­ing renewed skep­ti­cism over its self-pro­claimed com­mit­ment to fair labor poli­cies, both in the Unit­ed States and elsewhere.
The dead­line has imme­di­ate impact for about 450 union­ized ware­house work­ers in Per­ryville, Mary­land, many of whom find them­selves puz­zled at what they say is IKEA's refusal to nego­ti­ate seri­ous­ly over a new con­tract. But the skep­ti­cism about the company's good­will towards its own union work­ers extends beyond rur­al Mary­land to oth­er out­posts of IKEA's sprawl­ing glob­al empire, call­ing into ques­tion whether the Swedish sym­bol of mod­ern cor­po­rate cul­ture is in fact stag­ing a clan­des­tine retreat from its stat­ed com­mit­ments to fun­da­men­tal labor rights.
"It's pret­ty clear they don't want a con­tract" to replace a labor agree­ment set to expire August 31, says Greg Woods, a Per­ryville IKEA ware­house work­er active in Inter­na­tion­al Asso­ci­a­tion Machin­ists (IAM) Local Lodge I‑460. He says many mem­bers are wor­ried about a strike or a lock­out that could bust the new­ly formed union local.
One of the dark­est sig­nals comes from Rich­mond, British Colum­bia, a pros­per­ous sub­urb of Van­cou­ver. First union­ized in 1982, the IKEA retail out­let there was rebuilt and expand­ed in 2011 – 2012, hik­ing the num­ber of employ­ees rep­re­sent­ed by Team­sters Local 213 to around 330. But despite the glow from the busi­ness expan­sion, work­ers say new con­tract nego­ti­a­tions in 2013 got off to a bad start — and nev­er improved. In May of that year, IKEA locked out the union mem­bers, includ­ing many work­ers who had been employ­ees for 20 years or more.
IKEA kept the doors open at the Rich­mond store through the lock­out, enrag­ing local labor sup­port­ers by offer­ing hefty rais­es to union mem­bers for cross­ing the pick­et line. A year into the lock­out, IKEA appeared to have effec­tive­ly bust­ed Local 213. It was only after a third-par­ty medi­a­tor imposed a set­tle­ment that the 17-month-long strug­gle came to an end. But IKEA had proved its point: the com­pa­ny was will­ing and able to fight the union to the bit­ter end.
IAM's Woods con­firms the lock­out in Cana­da has been trou­bling union mem­bers in Mary­land for many months. As a new local that signed its first con­tract with IKEA in 2012, there was a nat­ur­al anx­i­ety about future labor rela­tions, he says. And the Team­sters exam­ple made some won­der whether they might be a tar­get for union busting.
The Cana­di­an Team­sters fight has only high­light­ed the ten­sion between IKEA's care­ful­ly cul­ti­vat­ed image as a benev­o­lent employ­er. This sum­mer, the com­pa­ny enjoyed a pub­lic­i­ty bonan­za when it vol­un­tar­i­ly raised its min­i­mum wage for U.S. work­ers. Yet the com­pa­ny seems to be fac­ing a grow­ing num­ber of direct labor con­fronta­tions. In addi­tion to the Cana­da lock­out, IKEA has also faced recent high-pro­file labor con­tro­ver­sies in Turkey and Italy.
Much of IKEA's rep­u­ta­tion as good union employ­er lies with its sta­ble rela­tion­ship with unions in Swe­den and Ger­many, its two largest areas of oper­a­tion in Europe. Anoth­er of the one of the under­pin­nings of the IKEA image is its mem­ber­ship in the Unit­ed Nations Glob­al Com­pact, a vol­un­tary orga­ni­za­tion for large multi­na­tion­al cor­po­ra­tions that seek recog­ni­tion for being ​"social­ly respon­si­ble" in are­nas like human rights, envi­ron­men­tal sus­tain­abil­i­ty, good cor­po­rate gov­er­nance and labor rights. The Com­pact nom­i­nal­ly cov­ers about 147,000 work­ers at about 315 IKEA loca­tions in 27 countries.
But unions say IKEA's retreat from the labor prin­ci­ples of the Com­pact has become so glar­ing that it has led to the cre­ation of an inter­na­tion­al coali­tion of unions with IKEA work­ers to push back. (In 2013, In These Times report­ed on the coalition's cam­paign against IKEA's alleged vio­la­tion of work­ers' rights in Turkey.) Most recent­ly, the coali­tion has been sup­port­ing IKEA work­ers in Italy, where unions there called a first-ever nation­al one-day strike July 11 in protest against com­pa­ny pro­pos­als that would cut incomes for union workers.
Some of this same alleged anti-union atti­tude is evi­dent at IKEA's 40 U.S. stores, none of which are cur­rent­ly union­ized, adds Moira Bul­loch, a spokesper­son for the Unit­ed Food & Com­mer­cial Work­ers (UFCW) union.
UFCW has been offer­ing insti­tu­tion­al sup­port to work­ers inter­est­ed in improv­ing wages and work­ing con­di­tions at IKEA stores spread across the con­ti­nen­tal Unit­ed States, includ­ing a store in the Boston sub­urb of Stoughton, Bul­loch says. The union is cur­rent­ly rep­re­sent­ing store work­er Nan­cy Goetz in a com­plaint before the Nation­al Labor Rela­tions Board (NLRB) that store man­agers have been vio­lat­ing the union rights of employ­ees through inter­ro­ga­tions of employ­ees about their sup­port for a union and for main­tain­ing a social media pol­i­cy that infringes on the labor rights of workers.
Goetz offered this for­mal state­ment: ​"My cowork­ers and I came togeth­er to make IKEA bet­ter because we love our jobs and we believed in the company's val­ues [as expressed in the Glob­al Com­pact]. … I nev­er thought that IKEA would allow super­vi­sors to intim­i­date and inter­ro­gate us. I expect­ed more from IKEA. I expect­ed that my rights would be respected."
Bul­loch says the union doesn't want to com­ment fur­ther because the Goetz case is set for a hear­ing at the NLRB next month, and the UFCW want to con­cen­trate on get­ting that case won before pro­ceed­ing to any fur­ther steps. But the alleged anti-union prac­tices in Staughton do not appear to be an iso­lat­ed instance, and UFCW orga­niz­ers have been active at IKEA stores in oth­er cities, she says.
An IKEA rep­re­sen­ta­tive did not respond to requests for a for­mal comment.
IAM's Woods says few of his cowork­ers spend much time wor­ry­ing about IKEA's glob­al rep­u­ta­tion. They are most­ly con­cerned with bread-and-but­ter issues like improv­ing wages and blunt­ing IKEA's aggres­sive attempts to increase the num­ber of non-union tem­po­rary work­ers employed at the ware­house (an issue that was also a stick­ing point in the Cana­da lock­out). The cur­rent con­tract allows the use of temps when the vol­ume of work peaks from time to time, he says, but IKEA is push­ing hard to make the increased use temps part of dai­ly oper­a­tions. That by itself rep­re­sents an attempt to shrink the union and is being resist­ed vig­or­ous­ly, Woods says.
Speak­ing just days before the expi­ra­tion of the cur­rent con­tract, Woods said there has been lit­tle progress toward an agree­ment and that IKEA has been issu­ing threats against any work­ers who con­tem­plate going out on strike. None of this is con­sis­tent with the company's glob­al image mak­ing, he offers, but that is the real­i­ty on the shop floor.
The IAM is a spon­sor of In These Times. Spon­sors play no role in edi­to­r­i­al content.
Bruce Vail
is a Bal­ti­more-based free­lance writer with decades of expe­ri­ence cov­er­ing labor and busi­ness sto­ries for news­pa­pers, mag­a­zines and new media. He was a reporter for Bloomberg BNA's Dai­ly Labor Report, cov­er­ing col­lec­tive bar­gain­ing issues in a wide range of indus­tries, and a mar­itime indus­try reporter and edi­tor for the Jour­nal of Com­merce, serv­ing both in the newspaper's New York City head­quar­ters and in the Wash­ing­ton, D.C. bureau.