IKEA Says It's "Socially Responsible." So Why Are Workers Accusing It of Union-Busting?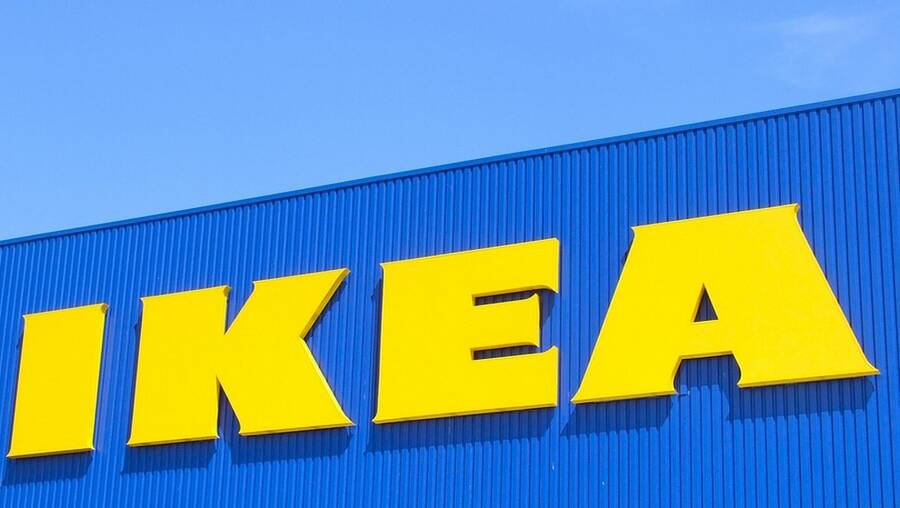 With a potential strike deadline looming at one of its largest U.S. warehouses, Sweden-based home furnishings retailer IKEA is facing renewed skepticism over its self-proclaimed commitment to fair labor policies, both in the United States and elsewhere.
The deadline has immediate impact for about 450 unionized warehouse workers in Perryville, Maryland, many of whom find themselves puzzled at what they say is IKEA's refusal to negotiate seriously over a new contract. But the skepticism about the company's goodwill towards its own union workers extends beyond rural Maryland to other outposts of IKEA's sprawling global empire, calling into question whether the Swedish symbol of modern corporate culture is in fact staging a clandestine retreat from its stated commitments to fundamental labor rights.
"It's pretty clear they don't want a contract" to replace a labor agreement set to expire August 31, says Greg Woods, a Perryville IKEA warehouse worker active in International Association Machinists (IAM) Local Lodge I-460. He says many members are worried about a strike or a lockout that could bust the newly formed union local.
One of the darkest signals comes from Richmond, British Columbia, a prosperous suburb of Vancouver. First unionized in 1982, the IKEA retail outlet there was rebuilt and expanded in 2011-2012, hiking the number of employees represented by Teamsters Local 213 to around 330. But despite the glow from the business expansion, workers say new contract negotiations in 2013 got off to a bad start — and never improved. In May of that year, IKEA locked out the union members, including many workers who had been employees for 20 years or more.
IKEA kept the doors open at the Richmond store through the lockout, enraging local labor supporters by offering hefty raises to union members for crossing the picket line. A year into the lockout, IKEA appeared to have effectively busted Local 213. It was only after a third-party mediator imposed a settlement that the 17-month-long struggle came to an end. But IKEA had proved its point: the company was willing and able to fight the union to the bitter end.
IAM's Woods confirms the lockout in Canada has been troubling union members in Maryland for many months. As a new local that signed its first contract with IKEA in 2012, there was a natural anxiety about future labor relations, he says. And the Teamsters example made some wonder whether they might be a target for union busting.
The Canadian Teamsters fight has only highlighted the tension between IKEA's carefully cultivated image as a benevolent employer. This summer, the company enjoyed a publicity bonanza when it voluntarily raised its minimum wage for U.S. workers. Yet the company seems to be facing a growing number of direct labor confrontations. In addition to the Canada lockout, IKEA has also faced recent high-profile labor controversies in Turkey and Italy.
Much of IKEA's reputation as good union employer lies with its stable relationship with unions in Sweden and Germany, its two largest areas of operation in Europe. Another of the one of the underpinnings of the IKEA image is its membership in the United Nations Global Compact, a voluntary organization for large multinational corporations that seek recognition for being ​"socially responsible" in arenas like human rights, environmental sustainability, good corporate governance and labor rights. The Compact nominally covers about 147,000 workers at about 315 IKEA locations in 27 countries.
But unions say IKEA's retreat from the labor principles of the Compact has become so glaring that it has led to the creation of an international coalition of unions with IKEA workers to push back. (In 2013, In These Times reported on the coalition's campaign against IKEA's alleged violation of workers' rights in Turkey.) Most recently, the coalition has been supporting IKEA workers in Italy, where unions there called a first-ever national one-day strike July 11 in protest against company proposals that would cut incomes for union workers.
Some of this same alleged anti-union attitude is evident at IKEA's 40 U.S. stores, none of which are currently unionized, adds Moira Bulloch, a spokesperson for the United Food & Commercial Workers (UFCW) union.
UFCW has been offering institutional support to workers interested in improving wages and working conditions at IKEA stores spread across the continental United States, including a store in the Boston suburb of Stoughton, Bulloch says. The union is currently representing store worker Nancy Goetz in a complaint before the National Labor Relations Board (NLRB) that store managers have been violating the union rights of employees through interrogations of employees about their support for a union and for maintaining a social media policy that infringes on the labor rights of workers.
Goetz offered this formal statement: ​"My coworkers and I came together to make IKEA better because we love our jobs and we believed in the company's values [as expressed in the Global Compact]. … I never thought that IKEA would allow supervisors to intimidate and interrogate us. I expected more from IKEA. I expected that my rights would be respected."
Bulloch says the union doesn't want to comment further because the Goetz case is set for a hearing at the NLRB next month, and the UFCW want to concentrate on getting that case won before proceeding to any further steps. But the alleged anti-union practices in Staughton do not appear to be an isolated instance, and UFCW organizers have been active at IKEA stores in other cities, she says.
An IKEA representative did not respond to requests for a formal comment.
IAM's Woods says few of his coworkers spend much time worrying about IKEA's global reputation. They are mostly concerned with bread-and-butter issues like improving wages and blunting IKEA's aggressive attempts to increase the number of non-union temporary workers employed at the warehouse (an issue that was also a sticking point in the Canada lockout). The current contract allows the use of temps when the volume of work peaks from time to time, he says, but IKEA is pushing hard to make the increased use temps part of daily operations. That by itself represents an attempt to shrink the union and is being resisted vigorously, Woods says.
Speaking just days before the expiration of the current contract, Woods said there has been little progress toward an agreement and that IKEA has been issuing threats against any workers who contemplate going out on strike. None of this is consistent with the company's global image making, he offers, but that is the reality on the shop floor.
The IAM is a sponsor of In These Times. Sponsors play no role in editorial content.
Bruce Vail
is a Baltimore-based freelance writer with decades of experience covering labor and business stories for newspapers, magazines and new media. He was a reporter for Bloomberg BNA's Daily Labor Report, covering collective bargaining issues in a wide range of industries, and a maritime industry reporter and editor for the Journal of Commerce, serving both in the newspaper's New York City headquarters and in the Washington, D.C. bureau.