Groundbreaking Bill in Illinois Would Give Temp Workers Equal Pay and Rights as Direct Hires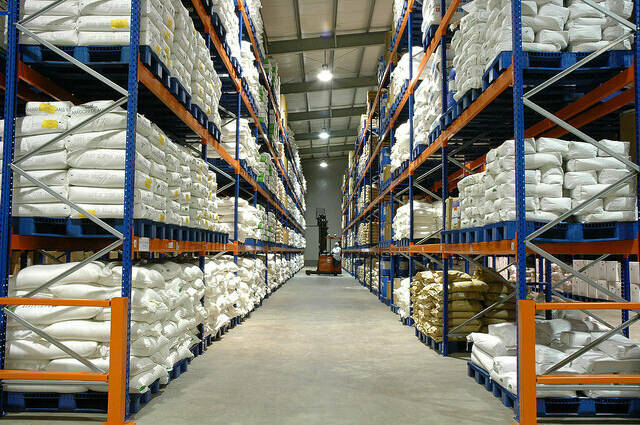 Sweep­ing leg­is­la­tion intro­duced in the Illi­nois state leg­is­la­ture last month would dra­mat­i­cal­ly improve pay, ben­e­fits and work­ing con­di­tions for almost a mil­lion of the state's temp work­ers toil­ing in fac­to­ries, ware­hous­es and offices.
The Respon­si­ble Job Cre­ation Act, spon­sored by State Rep. Car­ol Ammons, aims to trans­form the large­ly unreg­u­lat­ed tem­po­rary staffing indus­try by intro­duc­ing more than 30 new work­er pro­tec­tions, includ­ing pay equi­ty with direct hires, enhanced safe­ty pro­vi­sions, anti-dis­crim­i­na­tion mea­sures and pro­tec­tion from retaliation.
The inno­v­a­tive law is being pushed by the work­er cen­ters Chica­go Work­ers' Col­lab­o­ra­tive (CWC) and Ware­house Work­ers for Jus­tice (WWJ), which say it would restore the temp indus­try to its orig­i­nal pur­pose of fill­ing short-term, sea­son­al labor needs and recruit­ing new employ­ees into direct-hire jobs.
Across Illi­nois, there are near­ly 850,000 temp work­ers every year. Nation­al­ly, temp jobs are at record highs, with more than 12 mil­lion peo­ple flow­ing through the indus­try per year.
"Instead of temps just replac­ing peo­ple who are sick or com­ing dur­ing peri­ods of high­er pro­duc­tion, they're actu­al­ly becom­ing a per­ma­nent staffing option," says CWC exec­u­tive direc­tor Tim Bell. ​"There's noth­ing ​'tem­po­rary' about it."
Mark Mein­ster, exec­u­tive direc­tor of WWJ, says there has been ​"an explo­sion" of temp work­ers in recent decades, espe­cial­ly in man­u­fac­tur­ing and ware­hous­ing. ​"Those sec­tors are part of large, glob­al pro­duc­tion net­works where you see hyper com­pe­ti­tion and an intense dri­ve to low­er costs. Com­pa­nies can dri­ve down labor costs by using temp agencies."
CWC activist Fred­dy Amador worked at Corn­fields Inc., in Waukegan, for five years. He tells In These Times the company's direct hires start off mak­ing at least $16 an hour, but lat­er get rais­es amount­ing to $21 an hour. As a temp, how­ev­er, Amador was only mak­ing $11 an hour after five years on the job.
"As a temp work­er, you don't have vaca­tion days, sick days, paid hol­i­days" — all of which are avail­able to direct hires, Amador says.
In These Times reached out to Corn­fields to com­ment on this sto­ry. It did not imme­di­ate­ly respond.
"Once a com­pa­ny is using a temp agency, it no longer has to wor­ry about health insur­ance, pen­sion lia­bil­i­ty, work­ers' comp, pay­roll and human resources costs," Mein­ster explains. ​"It also doesn't have to wor­ry about lia­bil­i­ty for work­place acci­dents, wage theft, or dis­crim­i­na­tion because, effec­tive­ly under the law, the temp agency is the employ­er of record."
This arrange­ment dri­ves down stan­dards at blue-col­lar work­places, Bell says. ​"The com­pa­ny itself doesn't have to wor­ry about safe­ty con­di­tions because these work­ers aren't going to cost them any mon­ey if they're injured."
"The safe­ty for temp work­ers is real­ly bad," Amador says. ​"Temp agen­cies send peo­ple to do a job, but nobody trains them. Some­times temp work­ers are using equip­ment they don't know how to use, and they're just guess­ing how to use it. I've seen many acci­dents."
Under the new bill, temps like Amador would receive the same pay, ben­e­fits and pro­tec­tions as direct hires.
"This is land­mark leg­is­la­tion," Bell says. ​"There's noth­ing like it in the Unit­ed States."
Last year, the Cen­ter for Inves­tiga­tive Report­ing found a pat­tern of sys­temic racial and gen­der dis­crim­i­na­tion in the temp indus­try nation­wide. Indus­try whistle­blow­ers allege that African-Amer­i­can work­ers are rou­tine­ly passed over for jobs in favor of Lati­nos, who employ­ers con­sid­er to be more exploitable.
Dis­crim­i­na­tion can be hard to prove because staffing agen­cies aren't required to record or report the demo­graph­ics of who comes in look­ing for work. As Bell explains, appli­ca­tions often aren't even filled out in the temp indus­try, but rather ​"some­one just shows up to go to a job."
The new bill would require temp agen­cies to be more trans­par­ent about their hir­ing prac­tices by record­ing the race, gen­der and eth­nic­i­ty of appli­cants and report­ing that infor­ma­tion to the state.
Fur­ther­more, the bill includes an anti-retal­i­a­tion pro­vi­sion that says if temp work­ers are fired or dis­ci­plined after assert­ing their legal rights, the bur­den is on the com­pa­ny and temp agency to prove that it was not done in retaliation.
"There's this fun­da­men­tal imbal­ance in the labor mar­ket that leads to a whole range of abus­es and then non-enforce­ment of basic labor rights," Mein­ster explains. ​"The changes we're propos­ing in this bill get at address­ing that struc­tur­al issue."
To craft the bill and get it intro­duced, CWC and WWJ received research and com­mu­ni­ca­tions sup­port from Raise the Floor Alliance, a coali­tion of eight Chica­go work­er cen­ters. The Illi­nois AFL-CIO, Nation­al Eco­nom­ic and Social Rights Ini­tia­tive, Nation­al Employ­ment Law Project, Lati­no Pol­i­cy Forum and Rain­bow Push Coali­tion are among the legislation's oth­er supporters.
Though the Illi­nois gov­ern­ment is still par­a­lyzed by an unprece­dent­ed bud­get stale­mate between the Repub­li­can gov­er­nor and Demo­c­ra­t­ic leg­is­la­ture, orga­niz­ers are opti­mistic about the bill's prospects.
"There's poten­tial for huge move­ment around this bill," Bell says, cit­ing the pop­u­lar­i­ty of the pres­i­den­tial cam­paigns of Bernie Sanders and Don­ald Trump, which both touched on the theme of eco­nom­ic inse­cu­ri­ty. While Trump focus­es on jobs flee­ing the coun­try, Bell notes that ​"jobs here in this coun­try have been downgraded."
"We need to be talk­ing about job qual­i­ty, not only ​'more jobs.' Both are impor­tant," Mein­ster says. He believes exist­ing temp jobs ​"could and should be good, per­ma­nent, full-time, direct-hire, liv­ing wage jobs with sta­bil­i­ty, respect and benefits."
The author has worked with WWJ in the past on issues relat­ed to the temp industry.
Jeff Schuhrke has been a Work­ing In These Times con­trib­u­tor since 2013. He has a Ph.D. in His­to­ry from the Uni­ver­si­ty of Illi­nois at Chica­go and a Master's in Labor Stud­ies from UMass Amherst. Fol­low him on Twit­ter: @JeffSchuhrke