Illinois Governor Still in Hotseat: AFSCME Protests Canceled Raises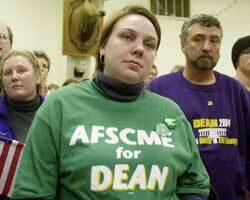 Illinois Gov. Patrick Quinn continues to be seen as the latest gubernatorial enemy of public-sector unions this week, even though, unlike New Jersey Gov. Chris Christie, Wisconsin Gov. Scott Walker and other Republicans, he had previously been a labor ally who owed his recent election in part to union support.
Across the state Tuesday, thousands of American Federation of State, County and Municipal Employees (AFSCME) members protested against Quinn because of the governor's issuing of an emergency rule to cancel about $75 million worth of scheduled raises to more than 30,000 AFSCME members at 14 state agencies. Quinn has maintained the situation is out of his control because state legislators didn't approve enough money in the budget to cover the raises.
The union had hoped a state legislative committee (the Joint Committee on Administrative Rules, set up as a check on the governor's power) would take up the issue at its meeting Tuesday, but it did not. The Chicago Tribune quoted AFSCME Council 31 executive director Henry Bayer saying:
What's really at stake here is the collective bargaining process itself… Every union should be paying attention, because if the governor can get away with this, with not honoring our agreement, any governor can walk away from any agreement by simply declaring he didn't have enough money to pay it.
In the town of Kewanee, workers at a youth juvenile detention center protested outside of an American Legion office – a location they chose instead of the youth center itself to reach more passersby, the local paper reported:
Members of Local 801 of the American Federation of State, County and Municipal Employees (AFSCME) got positive responses to their protest Tuesday from most of the motorists who passed on Railroad Avenue. It probably didn't hurt that union employees at BOMAG and Great Dane were getting off work at the time.
AFSCME workers affected include many prison guards and juvenile detention workers, workers at mental health centers and administrators. AFSCME organized protests at 75 locations Tuesday.
In a lawsuit filed July 8, AFSCME state council 31 alleged the pay freeze violated equal protection rights and the union's collective bargaining agreements (and a master agreement) with the state over periods beginning in September 2008 and running through June 2012.
In order for a promise of no lay-offs after a budget crisis developed in 2009, AFSCME agreed to delay half of their two percent raises due last summer and also in January to June 2011. But when that date came and went, the union was told the money still isn't available. Along with delaying the raises, the union also saved the state $300 million with voluntary furlough days and $70 million worth of changes to the state health plan, according to AFSCME's lawsuit.
Last fall the union and state officials started meeting again to identify how to address budget shortfalls expected in 2012. They identified ways to save at least $50 million, the union says.
Quinn approved the FY2012 budget on June 30, with a line item veto meaning a budget cut of $376 million. A memo from the state's Central Management Services issued the next day — the day before July 4 weekend — said the promised raises (including the previously delayed raises) and raises based on longevity and step-increases would not be paid out.
The lawsuit filed July 8 alleges that state employees in other departments performing similar functions to those with frozen pay are still being paid their contractually obligated raises, hence the charge that the state is violating the equal protection clause of the 14th Amendment. The lawsuit says that the state could move money around from other pots to cover the raises.
AFSCME has asked for an independent arbitrator to get involved.
Earlier this month Quinn's spokesperson said in a statement:
If the state paid these increases, the impacted agencies would not be able to make payroll for the entire fiscal year, preventing them from continuing operations and providing core services to the people of Illinois.
AFSCME's website said after the protests:
The shock waves were felt across state government, and the response from union members was immediate and strong… the issue now is about more than a pay raise. It's about the integrity of the union contract and collective bargaining itself.

That's why within just a few days time, thousands of state workers joined the picket lines at dozens of worksites. Together they sent a clear, strong message to Governor Quinn: Hands Off Our Contract!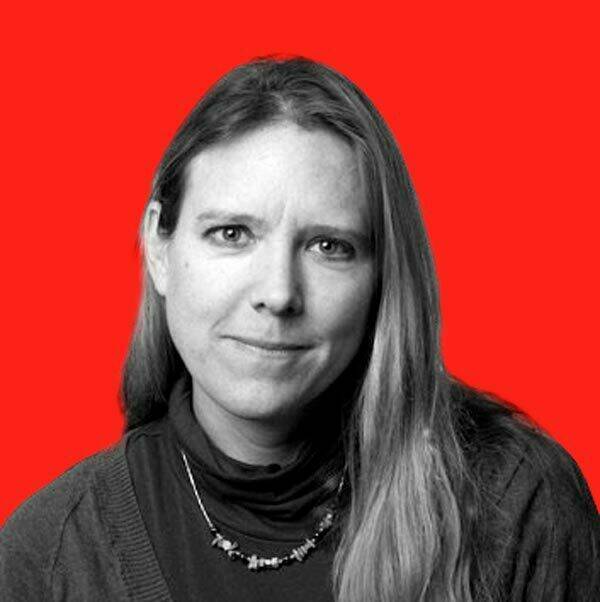 Kari Lydersen is a Chicago-based journalist, author and assistant professor at Northwestern University, where she leads the investigative specialization at the Medill School of Journalism, Media, Integrated Marketing Communications. Her books include Mayor 1%: Rahm Emanuel and the Rise of Chicago's 99%.