In Rare Move, the Justice Department Drafts a Bill of Its Own—To Ensure Native Voting Rights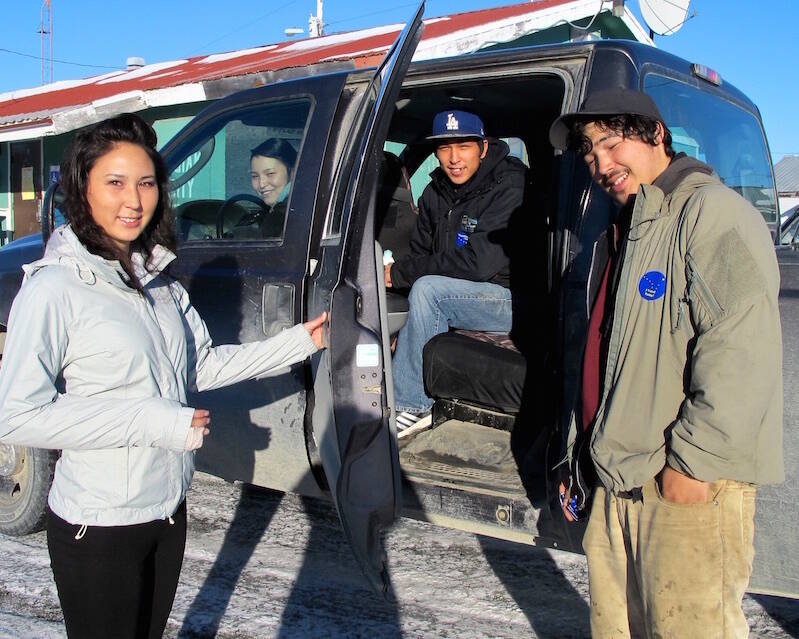 Advocates say the bill could be a ​'game-changer' for a population that must sometimes cross hundreds of miles — and even mountains — to vote
The Department of Justice has put its considerable muscle behind new draft legislation to ensure that American Indians and Alaska Natives have the same opportunities to vote as other Americans.
On May 21, the Justice Department announced the Tribal Equal Access to Voting Act. ​"I am calling on Congress to help remove the significant and unnecessary barriers that for too long have confronted American Indians and Alaska Natives attempting to cast their ballots," said Attorney General Loretta E. Lynch.
It's unusual for the Justice Department to propose legislation, says spokesperson Wyn Hornbuckle, and it's ​"a measure of how important the department feels this issue is." To move forward, the legislation will require sponsors in the House and Senate.
The act would place at least one election office in each tribal community that requests it, thus reducing the vast distances, often over forbidding terrain, that many Native voters face.
Here's one example from the National Congress of American Indians (NCAI), which has praised the bill: Voters on the Duck Valley Reservation in Nevada must trek more than 200 miles round-trip to the polls in Elko.
Or, from ​"The Missing Native Vote," my 2014 In These Times investigation into barriers to Native voting access: American Indians on three Montana reservations traveled two to three times farther than whites to get to the polls in their county courthouses — despite being far less likely to have a vehicle for the trip, or even sufficient gas money.
Some Alaska Natives must cross a river or mountain range to cast their ballots, notes Principal Deputy Assistant Attorney General Sam Hirsch.
"These are problems that would be unfathomable to suburban voters," Hirsch says. ​"They're blatantly unfair."
The problem with the current system, according to Deputy Assistant Attorney General for Civil Rights Pamela Karlan, is that elections are for the most part run by state or local governments, which are also responsible for staffing polling places. Often, tribes had to resort to expensive, protracted litigation to get the equal access guaranteed under the Voting Rights Act. The goal of the DOJ proposed bill is to set a clear federal guideline for where a polling place must be established, reducing the need for lawsuits.
"The Justice Department's sponsorship definitely brings heightened awareness to the substantial [election] barriers that our people continue to experience," says Nicole Borromeo, general counsel for the Alaska Federation of Natives. Last year, Borromeo, who is Athabascan from McGrath Native Village, was part of an intensive effort to bring early voting for the first time to more than 100 remote Native villages.
Some tribal leaders expressed doubts about some requirements in the legislation — for example, that tribes must request a polling place in order to get one — noting that no other people have to ask for their voting rights.
"Our rights should be automatic, like everyone else's," said William ​"Snuffy" Main, former president and Gros Ventre cultural leader at Fort Belknap Indian Reservation, in Montana. ​"Counties and states run elections, so they should be required to contact us and say, ​'Do you want an office? And where should we put it?' "
Main also wondered why the bill appears to shift a few federal-election functions, such as some pollworker training, from the states and counties to the tribes. The latter now handle only tribal-election activities. ​"These problems need to be fixed upfront," he says. Hornbuckle, of the Justice Department, responded that the bill won't transfer responsibility to the tribes but rather will increase their role, something ​"which runs to the heart of the proposed legislation."
Other prominent Indian-country figures agreed that the draft is just a beginning. ​"This draft legislation will open up much-needed conversations between the tribes, states and federal government, which will probably improve it," says OJ Semans, the Rosebud Sioux co-director of Four Directions, which has worked on voting rights for more than a decade in South Dakota, Montana, Nevada and Arizona.
The path to the proposed legislation has been a long one, beginning when indigenous people became citizens and voters in 1924, only to have states and counties erect obstacles. Some mandated that American Indians who wished to take part in non-tribal elections must first show they owned ​"white" houses and clothes, or had renounced their tribes. When protections of the 1965 Voting Rights Act were extended to Native people in 1975, South Dakota's then-attorney general called Native voting rights an ​"absurdity" and told the state's top voting official to drag her feet on implementation.
Despite scores of lawsuits by the American Civil Liberties Union, the Native American Rights Fund (NARF), the Justice Department and others, states and counties continue to hinder Native voters. In 2014, voters on the portion of Pine Ridge Reservation that overlaps Jackson County, South Dakota, had to sue for a satellite voting office that would give them access equal to that of white residents of the county. Also in 2014, the Justice Department stepped in to prevent a New Mexico county from eliminating election information in the Navajo and Keres (southern Pueblo) languages. In Alaska, NARF won a lawsuit that required the state to provide federally mandated language assistance and translated ballots to those who are fluent in Native languages, though not English.
Native people may be just under 2 percent of the U.S. population overall, according to the U.S. Census. However, they can have unexpected clout at the polls, due to the concentration of their population in a few states, such as South Dakota, which the Census tallies at about 10 percent Native, Montana, at 8 percent, and Alaska, at 19 percent.
In 2014, access to early voting contributed to much higher turnouts among Alaska Natives than in the 2010 midterms. This, in turn, likely helped Alaska elect a Democratic governor and lieutenant governor (who is Native) and contributed to the huge margins of victory for initatives to protect the vast Bristol Bay region from mining and increase the state minimum wage. Nationwide, the numerous elected officials with strong Native support include Democratic Sens. Maria Cantwell (Washington), Heidi Heitkamp (North Dakota) and Jon Tester (Montana) and Republicans John McCain (Arizona) and Lisa Murkowski (Alaska). Though Native voters tend to vote Democratic — overwhelmingly so in many precincts — they cross the aisle for candidates who respond to their issues.
The proposed Tribal Equal Access to Voting Act is already drawing attention on Capitol Hill. Finding bipartisan backing is essential, according to NCAI's general counsel, John Dossett. It is hard to tell how long the process will be, Dossett said, noting that it took several years to extend Violence Against Women Act coverage to Native women.
Sen. Heitkamp tells In These Times that she looks forward to taking up the bill. ​"For far too long, Native Americans have had their voices silenced at the voting booth," she says. ​"Everyone in the United States should have the same right to vote, and they shouldn't have to jump through hoops to do it."
Heitkamp said she would work on the proposed legislation with fellow members of the Senate Committee on Indian Affairs, which includes Cantwell, Tester, Murkowski, McCain and others from states with significant Native populations. One committee member, Republican Steve Daines of Montana, responded to In These Times' query about the proposal by pledging ​"to ensure that our tribes have equal rights under the law."
A committee staffer noted that the draft bill has arrived and has not yet been officially introduced or scheduled for hearings. The Huffington Post reports that Tester will offer his own Native voting rights bill next month.
Natalie Landreth, a member of the Chickasaw Nation of Oklahoma and a staff attorney with the Native American Rights Fund, said NARF looked forward to working on the legislation with Congress and the Justice Department and would make suggestions to maximize its impact.
"As the saying goes, every journey of a thousand miles begins with a single step," says Blackfeet tribal member and political strategist Tom Rodgers, of Carlyle Consulting, in Washington, D.C. ​"Is [the] draft bill perfect yet? No. But after we have all contributed to improving it, it could be the biggest game-changer in Native enfranchisement since we got the right to vote."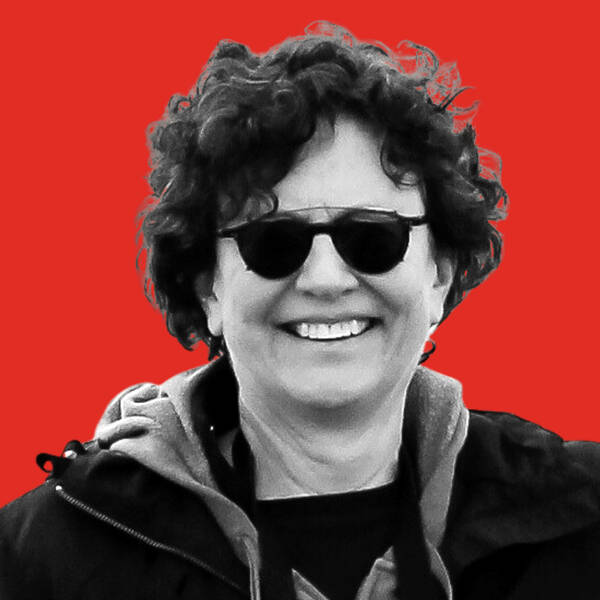 Stephanie Woodard is an award-winning investigative journalist who writes on human rights and culture. Her book American Apartheid: The Native American Struggle for Self-Determination and Inclusion is based on more than 20 years of reporting in Indigenous communities. She was an editor at major consumer magazines for more than two decades.