We wanted to make sure you didn't miss the announcement of our new Sustainer program. Once you've finished reading, take a moment to check out the new program, as well as all the benefits of becoming a Sustainer.

The locked-out miners who work at multinational mining company Rio Tinto's Boron, Calif., facility are stepping up publicity about their three-month long campaign. The Los Angeles Federation of Labor has produced a clever 30-second ad about the lock-out saying that London-based Rio Tinto is not ​"playing by home team rules." It will air on the radio during Dodger games throughout the rest of April and for the month of May. To listen to the ad, click here.
The 560 miners — who work at the world's second largest borax mine and are members of ILWU Local 30—have been locked out of work by the Rio Tinto mining corporation since January 31, 2010. Management retaliated with the lockout against employees after workers rejected a company ultimatum that included illegal contract demands and provisions allowing the company to convert good full-time jobs into part-time, temporary, and outsourced positions with little or no benefits.
Be a Sustainer
We surveyed thousands of readers and asked what they would like to see in a monthly giving program. Now, for the first time, we're offering three different levels of support, with rewards at each level, including a magazine subscription, books, tote bags, events and more—all starting at less than 17 cents a day. Check out the new Sustainer program.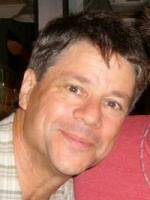 Rand Wilson is an organizer and chief of staff at SEIU Local 888 in Boston.