In Chicago—And Around U.S.—Workers Continue Wage Theft Fight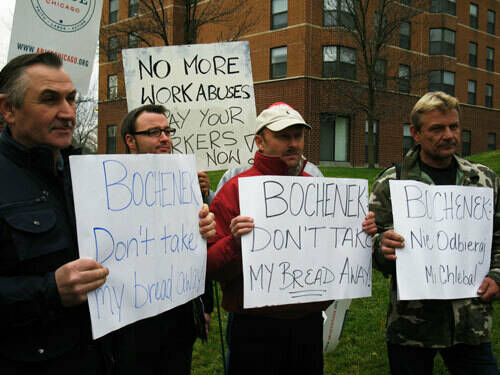 CHICAGO — Boguslaw Moskal started working for Walter Bochenek, a prominent Polish contractor, in 1997. Bochenek owns three construction companies and has long hired Polish immigrants, many of whom don't speak English. Since 2007, Moskal was among workers hired by Bochenek for a rehabilitation of the Sacred Heart School on the city's north side.

Payment for contracting is often a fluid situation, with construction workers sometimes waiting on customers to pay the contractor, who then pays them. They often wait a long time before complaining about payments that are later or in lesser amounts than promised.

But by the time Bochenek owed Moskal more than $20,000, he decided not to take it anymore. This past summer, Moskal visited Arise Chicago Workers Center, affiliated with the group Interfaith Worker Justice, which specializes in fighting wage theft and other injustices against largely immigrant workers.
Much attention is focused on the Latino immigrants victimized by construction industry wage theft. But it's also a serious and widespread problem for Polish workers in Chicago, which boasts the country's largest Polish population.

Anna Karewicz, organizer for Arise Chicago, hears many wage theft allegations from Polish workers, but their employers are rarely as high-profile as Bochenek. He is the honorary president of the Polish American Builders Association; the owner of three companies (Master Hand Contractors, Masterhaus Builders and Purcon LTD); and host of a radio program about building.
All this makes him a perfect target for a public pressure campaign of the type Arise Chicago and Interfaith Worker Justice specialize in. ​"We usually deal with construction companies that aren't established, [but] he's a much bigger target," Karewicz said. ​"This contractor is one of the big fish in the Polish community."

As word got out, several more workers who say they were cheated by Bochenek got in touch with Arise Chicago. Currently the group is asking for unpaid wages totaling about $70,000 for Moskal, Dariusz Jaworski and Ryszard Bester. They are all in their 40s or 50s and speak little English.

​"This situation definitely hurt us economically'" says Jaworski. ​"Since we never received the money that was owed to us, we were forced to live off credit card debt to be able to provide for our families."
The three Polish workers were featured speakers at a Nov. 19 Chicago event which was part of the ​"Wage Theft National Day of Action." People in 26 cities around the U.S. gathered to stop wage theft, which amounts to billions of dollars stolen annually from American workers, according to Kim Bobo, executive director of Interfaith Workers Justice and the author of Wage Theft in America. On Thursday, workers and activists took action from California to Maine by organizing delegations to meet with employers and holding protest rallies.

Karewicz said Moskal, Jaworski and Bester have filed a complaint with the National Labor Relations Board, while Bochenek said they never worked for him. This claim is easy to disprove, since the workers have 1099 tax forms and checks from Bochenek's companies. Moskal also met with officials at the Sacred Heart School, who told him they had paid their bills to Bochenek.
Karewicz said that when Bochenek found out Moskal had met with school officials, he was fired.

Obtaining unpaid wages through the courts is complicated by the fact that Bochenek paid them arbitrarily from his different companies, with no clear contracts, a common situation in contracting.

​"He just sent them checks from one company or another, they were basically working for him," Karewicz said. Arise Chicago called Bochenek and sent him a letter. They didn't hear back from him, but they did hear from his lawyer, who acknowledged wages had gone unpaid but disputed the amounts.
Limited time: $10 gift subscriptions
We've made it easier and more affordable to give the gift of In These Times than ever. Give a shining example of a free, independent press to all the progressive thinkers on your gift list. For a limited time, 12-issue gift subscriptions are just $10.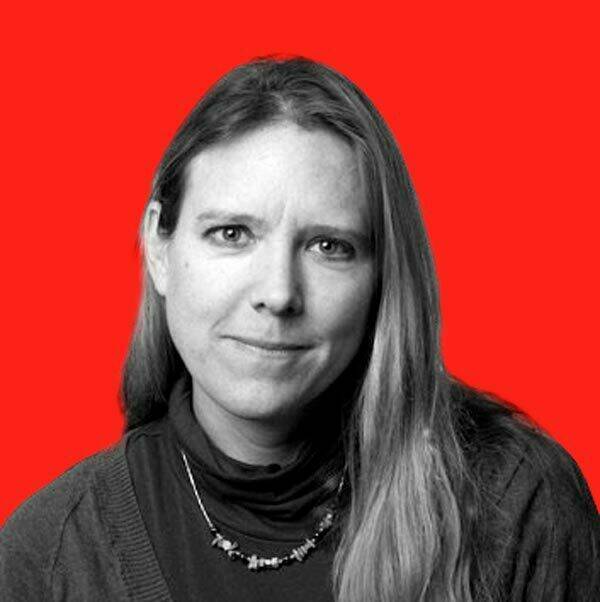 Kari Lydersen
is a Chicago-based reporter, author and journalism instructor, leading the Social Justice
&
amp; Investigative specialization in the graduate program at Northwestern University. She is the author of Mayor
1
%: Rahm Emanuel and the Rise of Chicago's
99
%.
Special Offer: Gift subscriptions for just $10
For a limited time, you can give a gift subscription to In These Times magazine for just $10.