In Honduras, Resistance Against Ruling Party Continues Despite Peril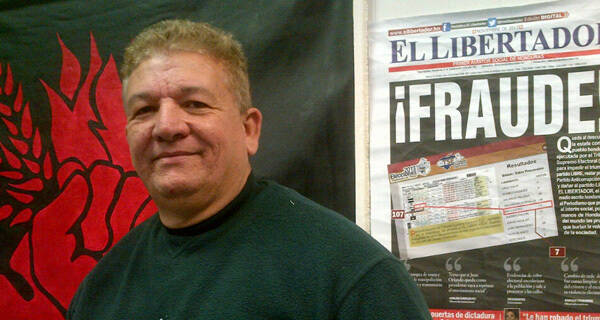 Reader donations, many as small as just $1, have kept In These Times publishing for 45 years. Once you've finished reading, please consider making a tax-deductible donation to support this work.
Honduras has been named one of the most dangerous countries for journalists. In the last four years, at least 15 have been assassinated, with the murders widely attributed to the nation's environment of political strife, repression, drug trafficking and corruption. And since Juan Orlando Hernández of the conservative National Party won the now-contested November 24 presidential election, many journalists say they've faced even more hazards.
Edgardo Castro, an outspoken TV and radio reporter with the major media company Globo, told In These Times that when he returns to Honduras from a trip to Chicago to talk with supporters and escape the immediate risk of violence post-election, he will be ​"in danger everywhere, all the time." In November, Castro was also elected to Congress as a representative of the opposition LIBRE party, which formed after the 2009 coup that removed then-President Manuel Zelaya from power.
Like many LIBRE politicians and advocates, Castro has been receiving an increasing number of death threats in the last few weeks. The evening before the election, two leaders of a rural farmers' group, who were also LIBRE members, were murdered after leaving a poll-watcher training. A week later, high-profile LIBRE activist José Antonio Ardon was kidnapped and then found dead. And on December 7, Castro's Globo colleague Juan Carlos Argeñal Medina — a LIBRE supporter — was murdered in his home.
Help keep this reporting possible by making a donation today.
Despite the obvious peril, Castro said he will keep reporting about corruption and political repression. And he will continue working with the resistance movement, which is challenging the election results and demanding political reform.
LIBRE's presidential candidate in November was Xiomara Castro, wife of deposed president Zelaya (and no relation to Edgardo). She and her followers are stridently opposed to the policies of outgoing president Porfirio ​"Pepe" Lobo, a National Party member who has spent the last four years implementing austerity and privatization programs, including a World Bank-backed conservative education overhaul and various moves to increase foreign investment. Xiomara Castro, by contrast, advocated for more controls on mining and energy investment by foreign companies, more scrutiny of big business owners and more support for small farmers and workers.
In the years since the coup, union members, including teachers, civil servants and factory workers, have been targets of violence and intimidation. Human-rights and labor leaders believe that these attempts at repression are tacitly or directly backed by the government and the members of the oligarchy—a small number of families who have much political and economic power.
​"In Honduras it is prohibited to have more than a certain amount of land under agrarian reform laws, yet a few families control [almost] all the land, all the airports, the police," said Castro. ​"They're dismantling our public education, our public health care … Hondurans don't have access to their own institutions."
A November report by the Washington, D.C.-based Center for Economic and Policy Research found that income inequality, poverty and unemployment worsened significantly in Honduras after the 2009 coup, while spending on social services was cut drastically. Unemployment and ​"involuntary part-time work" has risen from 6.8 percent to 14.1 percent since 2008, and the number of people working full-time but not making minimum wage went from 28.8 percent of the labor force to 43.6 percent in 2012.
The report concluded, ​"In the two years after the coup, Honduras had the most rapid rise in inequality in Latin America and now stands as the country with the most unequal distribution of income in the region. … [More than] 100 percent of all real income gains in in 2010 and 2011 went to the wealthiest 10 percent of Hondurans."
Castro told In These Times he expects these dismal working conditions and the repression of unions and public workers to only get worse if the election results are allowed to stand.
The Organization of American States, the European Union and the U.S. government have deemed the election valid. But serious concerns have been raised by prominent observers, including Spanish judge Baltasar Garzon and EU delegate and Austrian journalist Leo Gabriel. Advocacy groups, including the Honduras Solidarity Network and the National Lawyers Guild, have also reported violations.
Castro recently spoke to supporters at a Chicago event hosted by the local solidarity group La Voz de los de Abajo to showcase their experience in Honduras as part of a delegation of officially certified U.S. election observers. In addition to witnessing relatively minor irregularities themselves at polling places, La Voz members said they heard testimony before and after the election from numerous citizens who described more serious transgressions, including widespread reports that the National Party was buying votes with hundreds of dollars in cash or cement and building materials for poor areas.
Hondurans told the U.S. visitors that violence and threats have also played a serious role in preemptively suppressing opposition votes. At the Chicago event, La Voz delegation member Eric Torres Alvarez showed video of the funerals of the two leaders from the Central Nacional de Trabajadores del Campo (CNTC, or National Rural Workers Center) who were murdered on the eve of the election.
​"No one from that town voted the next day," noted La Voz member Vicki Cervantes.
In the town of El Paraíso, which is headed by a National Party mayor and on a major drug trafficking route, armed men reportedly held election observers in a hotel without allowing them to do their work. The Center for Economic and Policy Research reported that ​"the intimidation seems to have its desired effect," as El Paraíso logged 85 percent voter turnout with 81 percent of the vote going to the National Party, "[more than] 11 percentage points higher than in any other city in the entire country."
Critics say that in addition to voter suppression and intimidation, the ruling party may have stolen the election through misreporting vote totals from individual polling places to the central electoral tribunal. LIBRE and another opposition party — which together got almost half the votes — have thus called for a recount of paper ballots.
Throughout his talk in Chicago, Castro denounced the ruling party's tactic of calling opposition members ​"terrorists" and ​"Communists." In return, he vowed that the opposition's resistance will continue as ​"a civil movement, like Gandhi and Nelson Mandela."
​"We don't have arms to fight," Castro said. ​"Our only weapon is justice and the desire to fight for a world where we can live and work freely. … We are fighting against a big giant … but we are stubborn."
Your donation makes In These Times possible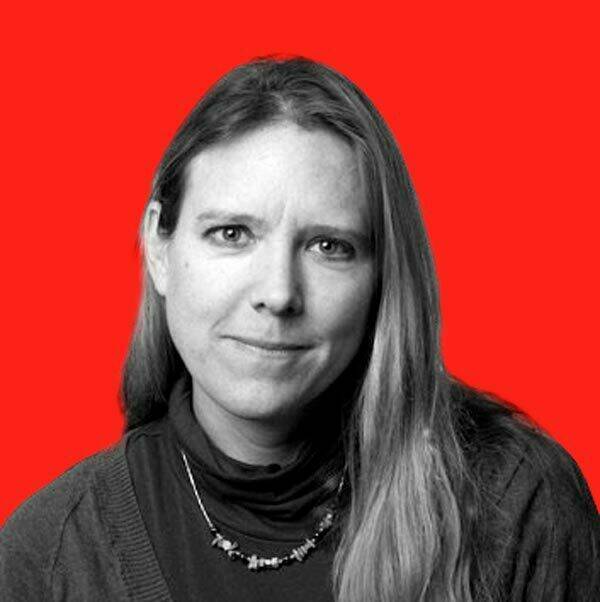 Kari Lydersen
is a Chicago-based reporter, author and journalism instructor, leading the Social Justice
&
amp; Investigative specialization in the graduate program at Northwestern University. She is the author of Mayor
1
%: Rahm Emanuel and the Rise of Chicago's
99
%.