In Israel's Elections, a Star Is Born
After a surprise showing, will centrist Yair Lapid put his new clout behind peace?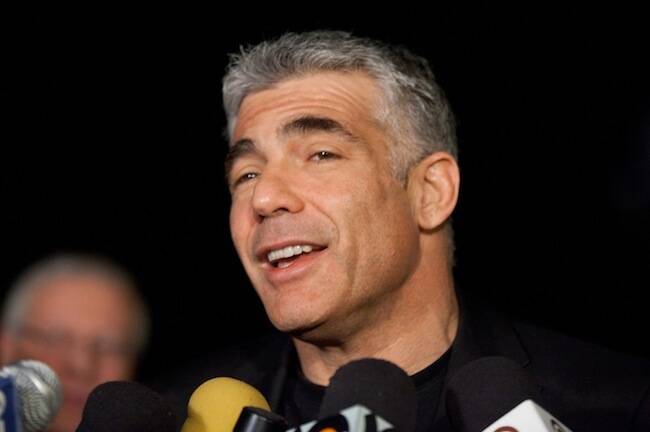 On Jan­u­ary 22, Israel's vot­ers sur­prised Prime Min­is­ter Netanyahu and them­selves by return­ing a close­ly divid­ed Knes­set (Israel's par­lia­ment). The bal­ance teetered the day after the elec­tion until the final tal­ly of absen­tee bal­lots, pri­mar­i­ly from sol­diers, pushed the nee­dle slight­ly to the right. Togeth­er, the rightwing and ultra-Ortho­dox par­ties won 61 seats, while the cen­trist, left­wing and pre­dom­i­nant­ly Arab par­ties gar­nered 59. Now the par­ties have two months to nego­ti­ate a gov­ern­ing coalition.
The Israeli peace camp weakens itself by not mobilizing the voting capacity of Israeli Arabs, which would likely entail offering one or more majority-Arab parties a role in governing coalitions.
In all, 12 of 34 com­pet­ing par­ty lists made it past the 2 per­cent vote thresh­old to earn a spot in the Knes­set. While Netanyahu-Lieberman's com­bined ​"Likud-Israel Our Home" list emerged with the most seats, at 31, that is 11 few­er than the total when each par­ty ran sep­a­rate­ly four years ago. Giv­en this, the biggest elec­toral suc­cess sto­ry was that of the run­ner-up, which took 19 seats: the new, cen­trist There is a Future par­ty led by for­mer celebri­ty jour­nal­ist Yair Lapid.
The­o­ret­i­cal­ly, Lapid could pull togeth­er a gov­ern­ing coali­tion of the cen­ter-Left and Arab par­ties, with the addi­tion of one reli­gious Jew­ish par­ty. But Lapid, in a dis­mis­sive remark regard­ed by some as an anti-Arab slur, has vowed not to be depen­dent upon pre­dom­i­nant­ly Arab par­ties, and he has also alien­at­ed most ultra-reli­gious Jew­ish cit­i­zens with his num­ber-one cam­paign demand: to make ultra-Ortho­dox (hare­di) men, who com­prise 4 – 5 per­cent of the pop­u­la­tion, ​"share the bur­den" of sus­tain­ing the coun­try. This would mean end­ing their exemp­tion from mil­i­tary con­scrip­tion or demand­ing they do alter­na­tive nation­al ser­vice, and halt­ing the sub­si­dies giv­en to 60 per­cent to do full-time reli­gious study.
The priv­i­leges of the hare­di were orig­i­nal­ly secured when the ultra-reli­gious sects were small and thought by Israel's found­ing father, David Ben-Guri­on, to be on the verge of extinc­tion. Now, accord­ing to Sha­har Ilan, vice pres­i­dent of Hid­dush—an Israeli NGO that works for reli­gious free­dom and equal­i­ty—hare­di fam­i­lies aver­age 6.5 chil­dren, as com­pared to 2.3 for oth­er Israeli Jews and 2.8 for Israeli Arabs. Their spe­cial sta­tus and rapid­ly expand­ing num­bers are resent­ed by most sec­u­lar or mod­er­ate­ly reli­gious Israeli Jews who see them as bur­den­ing the major­i­ty. How­ev­er, hare­di polit­i­cal clout — cur­rent­ly man­i­fest­ed by two par­ties total­ing 18 seats in the incom­ing par­lia­ment — has caused gov­ern­ments to fall more than once.
Lapid's new par­ty is but the lat­est in a 35-year-tra­di­tion of self-described ​"cen­trist" move­ments. In 1977, the Demo­c­ra­t­ic Move­ment for Change chal­lenged the Labor Zion­ist par­ties that ruled dur­ing Israel's first 29 years and insti­tut­ed the world-famous kib­butz­im and the His­tadrut union-owned indus­tries. But the Demo­c­ra­t­ic Move­ment for Change chose to join a coali­tion with the Right, bring­ing the first Likud gov­ern­ment to pow­er, under Men­achem Begin. A lin­ear off­shoot, the also-cen­trist Change par­ty, led by Lapid's late father, ​"Tom­my" Yosef Lapid, rose to become Israel's third-largest par­ty in 2003, pro­pelled by a nasty cam­paign against hare­di pow­er, before dis­ap­pear­ing inglo­ri­ous­ly in 2006.
The most recent ​"cen­trist" phe­nom­e­non was Kadi­ma (For­ward), found­ed by rightwing Prime Min­is­ter Ariel Sharon after much of his own Likud object­ed to the uni­lat­er­al with­draw­al from Gaza in the sum­mer of 2005. After Sharon's inca­pac­i­tat­ing stroke in Jan­u­ary 2006, Prime Min­is­ter Ehud Olmert took over lead­er­ship of Kadi­ma, win­ning the elec­tion in 2006 before being derailed by his own legal dif­fi­cul­ties stem­ming from ques­tion­able prac­tices when he was may­or of Jerusalem (forc­ing his res­ig­na­tion as PM). Then For­eign Min­is­ter Tzipi Livni suc­ceed­ed in lead­ing Kadi­ma to first place in Feb­ru­ary 2009 only to fail to pull togeth­er a coali­tion gov­ern­ment, which allowed Netanyahu to become prime min­is­ter. Livni's unin­spir­ing lead­er­ship of Kadi­ma in oppo­si­tion led to her defeat in the par­ty pri­ma­ry in March 2012; and when her suc­ces­sor mean­dered into Netanyahu's gov­ern­ment and out of it with­in ten weeks, Kadi­ma lost most of its remain­ing sup­port. The younger Lapid's cur­rent rise comes as Kadi­ma has bare­ly sur­vived, with only two mem­bers of the new Knesset.
Coali­tion configurations
There are a host of pos­si­ble chess moves rumored, such as Lieber­man decou­pling his par­ty's 11 seats from Likud to max­i­mize his bar­gain­ing pow­er, which would leave Netanyahu to begin the coali­tion-build­ing process with the numer­i­cal­ly small­est par­lia­men­tary fac­tion (20) of any like­ly gov­ern­ing par­ty in Israel's 64-year his­to­ry. That is, assum­ing that Lapid's list does not emerge as larg­er, due to oth­er pos­si­bil­i­ties in play, such as Tzipi Livni's new cen­ter-left, peace-ori­ent­ed par­ty adding its six seats to Lapid's 19.
The most like­ly sce­nario involves Netanyahu as head of a wob­bly coali­tion con­sist­ing of Likud-Israel Our Home at its core, Lapid to his left and Naf­tali Bennett's anti-peace process Jew­ish Home par­ty on his right. This mar­riage of con­ve­nience could adopt some ver­sion of Lapid's ​"bur­den-shar­ing" agen­da for the hared­im, but vir­tu­al­ly noth­ing regard­ing peace, which Lapid also claims as a pri­or­i­ty. If Lapid holds fast to his stat­ed com­mit­ment to renew­ing peace talks, which is what his dovish run­ning mates would like, it's hard to envi­sion such a coali­tion form­ing or endur­ing. Alter­nate­ly, unless some rightwing or ultra-Ortho­dox allies defect, Netanyahu could form a nar­row major­i­ty of the Right and reli­gious par­ties with­out Lapid anyway.
Spec­u­la­tion is ram­pant as to how hard Lapid wants to push a peace agen­da. Ha'aretz news­pa­per colum­nist Barak Ravid quotes Lapid from a 2008 inter­view with the Ger­man mag­a­zine, Der Spiegel, as follows:
The great­est tragedy of the I‑P con­flict is that we all know how it's going to end. We are going to divide the land. Israel will give back most of the West Bank and a Pales­tin­ian flag will fly over the pub­lic build­ings in East Jerusalem. The only unan­swered ques­tion is how many are going to die on the way. We are going to fight against the extremes on both sides, includ­ing our settlers.
Lapid's par­ty plat­form insists upon retain­ing East Jerusalem under Israeli rule, a non-starter for the Pales­tini­ans and a step back from what both Barak and Olmert had agreed to in their nego­ti­a­tions in 2000 and in 2008. But a par­ty plat­form is no more bind­ing for Israeli politi­cians than it is for their U.S. coun­ter­parts and can mark a begin­ning point for nego­ti­a­tions rather than a hard line.
Prospects for the Left
Hav­ing depict­ed the Right and cen­ter, what about the Left? The Labor par­ty fin­ished a dis­ap­point­ing third with 15 seats, a mere two-seat gain from 2009. In the recent past, Ami­ram Mitz­na and Amir Peretz fell from this party's lead­er­ship when they hit the then-his­toric nadir of 19 seats each in 2003 and 2006; both will now rejoin the Knes­set on Livni's list. Shelly Yachi­movich, Labor's cur­rent leader, who even denies that the par­ty is tra­di­tion­al­ly left­wing, may also soon pay the price of failed expectations.
In the mean­time, Zeha­va Gal-On has won praise for lead­ing Meretz back from the verge of extinc­tion at three seats to six (almost sev­en). A joint list next time of Meretz with the Demo­c­ra­t­ic Front for Peace and Equal­i­ty, known as Hadash, would seem to make sense. The two par­ties share views on most issues, advo­cat­ing a nego­ti­at­ed two-state solu­tion and equal rights for Israel's Arab cit­i­zens. In some ways, Meretz and Hadash are mir­ror images: Meretz has one new­ly elect­ed Arab Mem­ber of Knes­set and draws most­ly Jew­ish votes, while Hadash has one Jew­ish MK (Dov Khenin) among its four and relies most­ly on the votes of Israeli Arabs.
In a post-elec­tion con­fer­ence call with Meretz leader Gal-On, spon­sored by Part­ners for Pro­gres­sive Israel, I asked about the prospect of a joint list with Hadash. While not­ing her respect for Hadash's Khenin and her hopes for con­tin­ued coop­er­a­tion, she ruled out the pos­si­bil­i­ty, cit­ing their philo­soph­i­cal dif­fer­ences. Meretz has also cat­e­gor­i­cal­ly reject­ed join­ing a coali­tion with Netanyahu, but is not like­ly to be invit­ed, despite Gal-On's pre­dic­tion that with Israel's loom­ing 10 bil­lion dol­lar deficit neces­si­tat­ing some painful bud­get cuts, Netanyahu will want as large a coali­tion as he can manage.
Gal-On is not opti­mistic about the near-term prospects for peace, part­ly because she does­n't trust Netanyahu's will­ing­ness to make a rea­son­able deal with Abbas for two states, but also because his par­ty is more hard­line than it used to be. More­over, she does­n't know how much of his new polit­i­cal cap­i­tal Lapid is will­ing to spend for the sake of peace.
A key dif­fer­ence between Meretz and Labor this time—aside from a Meretz cam­paign that explic­it­ly embraced its left­ist image—is that Labor under Yachi­movich empha­sized only socioe­co­nom­ic issues, ignor­ing ques­tions of peace and secu­ri­ty. Gal-On believes that these mat­ters are insep­a­ra­ble, because of the vast expen­di­tures made by Israel in the Occu­pied Territories.
After much media angst about a vapid cam­paign and apa­thet­ic elec­torate, the nation­al vot­er turnout actu­al­ly increased from about 65 per­cent to 68 per­cent. Arab turnout also increased, from 53 per­cent to 56 per­cent. If Arabs vot­ed in the same pro­por­tion as Jew­ish Israelis, how­ev­er, the dovish bloc would be strength­ened. In fact, the Israeli peace camp weak­ens itself by not mobi­liz­ing the vot­ing capac­i­ty of Israeli Arabs, which would like­ly entail offer­ing one or more major­i­ty-Arab par­ties a role in gov­ern­ing coali­tions. But this would have to be an issue for next time, a max­i­mum of four years from now — or soon­er, if the gov­ern­ing coali­tion is as unsta­ble as it's like­ly to be.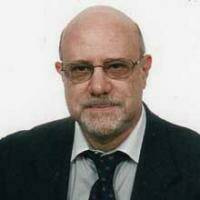 Ralph Seliger
spe­cial­izes in writ­ing about Israel and Jew­ish cul­tur­al and polit­i­cal issues. He was the final edi­tor of
Israel Hori­zons
, the recent­ly expired quar­ter­ly pub­li­ca­tion of Meretz USA, now known as
Part­ners for Pro­gres­sive Israel
, for which he is blog co-admin­is­tra­tor, and also blogs for
Tikkun Dai­ly
.