In Wake of NLRB Ruling, AFT and SEIU Vie to Organize Grad Student Workers at Northwestern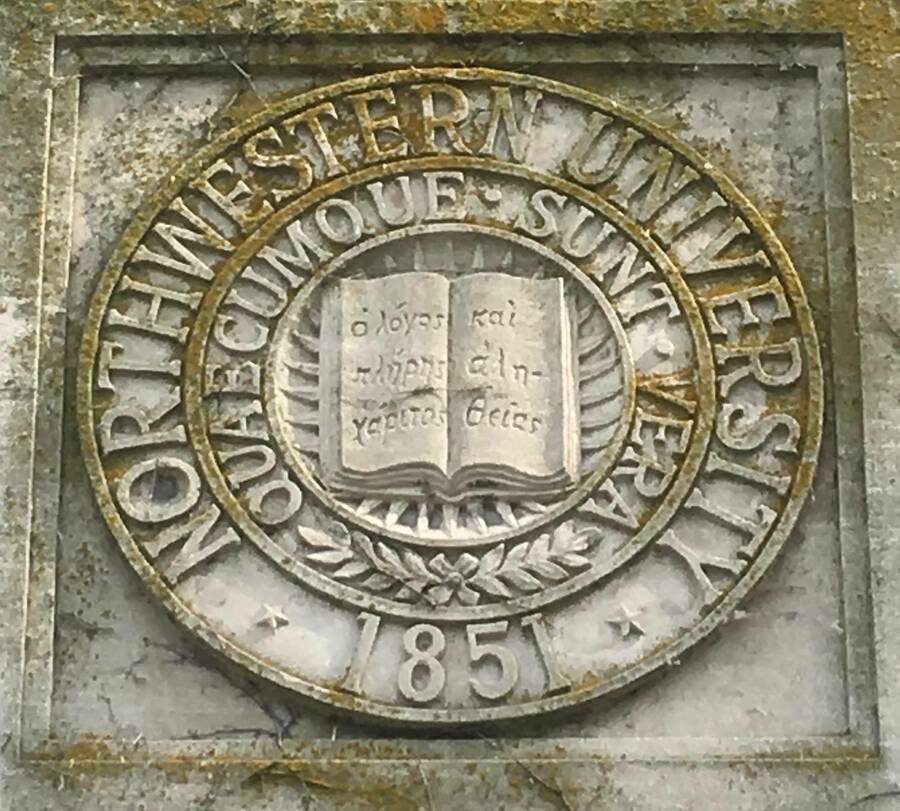 As mil­lions tuned in to see the final pres­i­den­tial debate Wednes­day night, about 100 grad­u­ate stu­dent work­ers at North­west­ern Uni­ver­si­ty gath­ered to watch two unions debate which one can rep­re­sent them best.
The event was orga­nized by North­west­ern Uni­ver­si­ty Grad­u­ate Work­ers (NUGW), an orga­ni­za­tion of teach­ing and research assis­tants seek­ing to union­ize in the wake of the Nation­al Labor Rela­tions Board's land­mark rul­ing in August that said grad­u­ate employ­ees at pri­vate uni­ver­si­ties are indeed work­ers cov­ered under labor law.
Rep­re­sen­ta­tives from the Amer­i­can Fed­er­a­tion of Teach­ers (AFT) and the Ser­vice Employ­ees Inter­na­tion­al Union (SEIU) were present. Both unions say they were approached by grad­u­ate stu­dent work­ers look­ing to affil­i­ate with them.
When two unions com­pete over who will rep­re­sent a group of work­ers, they typ­i­cal­ly make their cas­es in sep­a­rate pre­sen­ta­tions. Wednes­day night's debate was unusual.
"The ratio­nale was to assure that grad­u­ate work­ers have a side-by-side com­par­i­son of the two unions, their strate­gies and what each has to offer," NUGW orga­niz­er Kevin Bak­er, a his­to­ry Ph.D. stu­dent, told In These Times.
At pub­lic col­leges and uni­ver­si­ties — where grad­u­ate work­ers have been union­iz­ing since 1969 — the AFT rep­re­sents some 25,000 grad­u­ate employ­ees nation­wide. The union's statewide affil­i­ate, the Illi­nois Fed­er­a­tion of Teach­ers, rep­re­sents grad­u­ate work­ers and fac­ul­ty at mul­ti­ple pub­lic institutions.
Mean­while, SEIU — known for its ambi­tious cam­paigns like Fight for $15 — is com­par­a­tive­ly new to orga­niz­ing aca­d­e­m­ic work­ers. Through its Fac­ul­ty For­ward cam­paign, SEIU has union­ized non-tenure-track fac­ul­ty at dozens of pri­vate col­leges across the coun­try in recent years. In just the past year, SEIU Local 73 in Chica­go suc­cess­ful­ly orga­nized adjuncts at Loy­ola Uni­ver­si­ty and the Uni­ver­si­ty of Chica­go.
In response to the NLRB's August deci­sion, SEIU launched a nation­al grad­u­ate work­er union dri­ve focus­ing on pri­vate col­leges. At the Uni­ver­si­ty of Chica­go, where the AFT-affil­i­at­ed Grad­u­ate Stu­dents Unit­ed (GSU) has been fight­ing to union­ize since 2007, SEIU recent­ly offered to become the work­ers' new rep­re­sen­ta­tive, but GSU mem­bers vot­ed to reaf­firm their rela­tion­ship with AFT ear­li­er this month.
Speak­ing on behalf of AFT on Wednes­day night were Saman­tha Jor­dan, a nation­al rep­re­sen­ta­tive for the union, and Michael Bil­leaux, an activist with the Teach­ing Assis­tants' Asso­ci­a­tion at the Uni­ver­si­ty of Wis­con­sin – Madi­son. Rep­re­sent­ing SEIU were the union's direc­tor for high­er edu­ca­tion, Mali­ni Cadambi Daniel, and Jason Grunebaum, a senior lec­tur­er at the Uni­ver­si­ty of Chica­go and Fac­ul­ty For­ward activist.
For 90 min­utes, they answered a series of work­er-sub­mit­ted ques­tions about their respec­tive unions' back­grounds and strate­gies. Although all agreed on the neces­si­ty of mem­ber-run union­ism and per­son-to-per­son orga­niz­ing, each tried to con­vince the audi­ence of his or her union's own dis­tinct­ly ben­e­fi­cial struc­ture and vision.
"Typ­i­cal­ly AFT has sin­gle-unit locals, which means there's one bar­gain­ing unit per local. That gives us a great deal of auton­o­my over our bar­gain­ing pri­or­i­ties and polit­i­cal pri­or­i­ties. It means the lead­er­ship of your local is always going to be grads," Bil­leaux said.
Cadambi Daniel explained that SEIU focus­es on ​"try­ing to build work­er den­si­ty in a par­tic­u­lar mar­ket or city. So we have locals that rep­re­sent mul­ti­ple types of work­ers … Some of our locals are mas­sive and have a lot of rev­enue, so they sup­port orga­niz­ing in far-flung places. There's a real ​'pay it for­ward' mod­el here because we can't just look out for own small­er community."
Bil­leaux respond­ed that by hav­ing their own autonomous locals, the pri­or­i­ties of AFT-affil­i­at­ed grad work­ers can't be ​"dilut­ed" and grad­u­ate stu­dent work­ers are able to main­tain ​"full con­trol," not­ing that SEIU Local 73 is cur­rent­ly under trustee­ship imposed by the inter­na­tion­al leadership.
"SEIU has an incred­i­ble vision of where the labor move­ment can go," said Grunebaum. ​"The more we can stand togeth­er with our broth­ers and sis­ters in oth­er sec­tors, the stronger we'll all be togeth­er." He added that as a mem­ber, he feels there is ​"a lot of local auton­o­my" in his union.
"AFT is a union of edu­ca­tors," Jor­dan said. ​"We're unique­ly posi­tioned to build a grad­u­ate employ­ee move­ment" and ​"to defend the idea of edu­ca­tion as a pub­lic good."
For its part, Northwestern's admin­is­tra­tion is open­ly opposed to the cam­paign. In an August state­ment, the uni­ver­si­ty warned that union­iza­tion ​"would sig­nif­i­cant­ly change the rela­tion­ship between these stu­dents, their fac­ul­ty men­tors and the Uni­ver­si­ty" and states that ​"union­iza­tion and col­lec­tive bar­gain­ing are not the appro­pri­ate meth­ods to address con­cerns raised by grad­u­ate stu­dent assistants."
NUGW activists say they want to union­ize because they believe col­lec­tive bar­gain­ing will give them more voice in deci­sion-mak­ing and pro­vide more cer­tain­ty about their pay, ben­e­fits and work­ing con­di­tions. Going into the debate, they appeared to be split over which union they want to rep­re­sent them.
Matil­da Stubbs, a Ph.D. can­di­date in anthro­pol­o­gy at North­west­ern who works as an adjunct at oth­er Chica­go uni­ver­si­ties, told In These Times she's inspired by SEIU's ​"recent suc­cess at rais­ing the con­scious­ness of adjuncts" around the city and believes the union is ​"a log­i­cal fit" for grad­u­ate workers.
Bak­er, who pre­fer AFT, says, ​"I like their more decen­tral­ized approach. I like the idea of hav­ing our own local and being in charge of our own con­tract negotiations."
Next steps are still under dis­cus­sion. But what­ev­er hap­pens, both AFT and SEIU said they will sup­port the union­iza­tion effort — no mat­ter which union ends up tak­ing the lead.
"It's real­ly up to you. We are look­ing for­ward to stand­ing shoul­der-to-shoul­der regard­less of who you affil­i­ate with," said Grunebaum.
The author of this arti­cle worked on an SEIU-fund­ed cam­paign from 2011 to 2012 and has been a mem­ber of the Grad­u­ate Employ­ees Orga­ni­za­tion at the Uni­ver­si­ty of Illi­nois at Chica­go, an AFT-affil­i­at­ed grad­u­ate stu­dent local, since 2015. He and his local are not involved in the nation­al AFT's efforts at Northwestern.
Jeff Schuhrke has been a Work­ing In These Times con­trib­u­tor since 2013. He has a Ph.D. in His­to­ry from the Uni­ver­si­ty of Illi­nois at Chica­go and a Master's in Labor Stud­ies from UMass Amherst. Fol­low him on Twit­ter: @JeffSchuhrke