Inside the World's Deadliest City
Juarez's anarchy cannot be separated from American policy and addictions, says journalist Charles Bowden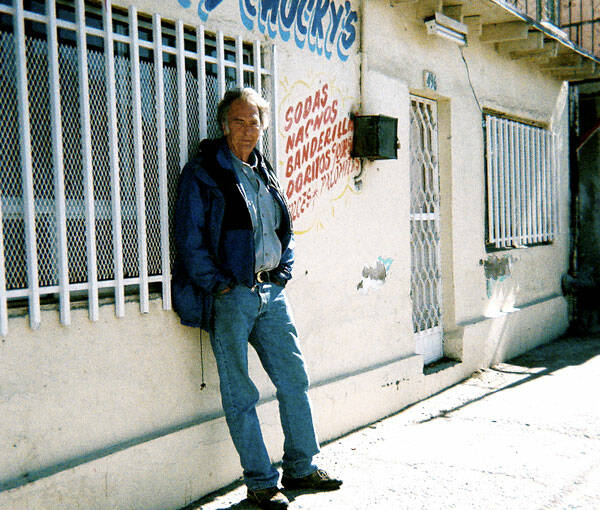 Dri­ve across the Rio Grande from El Paso, Texas, and you'll enter the most dan­ger­ous city in the world: Ciu­dad Juárez, where more than 6,000 peo­ple have been mur­dered since 2008, includ­ing more than 1,700 this year. Once a fast-grow­ing lab­o­ra­to­ry for free-trade ini­tia­tives, Juárez now pro­duces drugs and dead bod­ies, as thou­sands of Mex­i­can sol­diers and increas­ing­ly brazen gang mem­bers roam the city of just over 1 million.
To say this policy is a failure is to be kind. If [the war on drugs] were a ship, we would name it the Titanic.
As the killings become more gris­ly and fre­quent, ques­tion­ing their cause has become almost sui­ci­dal. At least 30 jour­nal­ists have been killed or dis­ap­peared in Mex­i­co since 2006, accord­ing to the Com­mit­tee to Pro­tect Jour­nal­ists. That makes Charles Bowden's new book Mur­der City: Ciu­dad Juárez and the Glob­al Economy's New Killing Fields–whose most chill­ing sub­ject is an expe­ri­enced sicario, or hit­man – all the more remark­able, and impor­tant. For while author­i­ties on both sides of the bor­der explain the vio­lence engulf­ing Juárez with famil­iar ​"war on drugs" rhetoric, Bow­den argues it is the pre­dictable result of NAFTA's fail­ure, endem­ic pover­ty and America's appetite for drugs.
"I kept try­ing to nev­er go back," says the 65-year-old Tus­con, Ariz., res­i­dent. ​"And then I would real­ize that I couldn't walk away."
Beyond the vio­lence, what sur­prised you most about Juárez dur­ing your time there?
That it keeps func­tion­ing. This is a city that's had 25 per­cent of hous­ing aban­doned. Had at least 40 per­cent of its busi­ness­es slam their doors shut. That has lost at least 100,000 jobs. That has had an explo­sion of vio­lence, and there are still about one mil­lion peo­ple that get out of bed every morn­ing and try to go about a nor­mal life. I have said the city is dying, because by any log­i­cal stan­dards it is. But there is a part of me that thinks I'm see­ing a new kind of human com­mu­ni­ty come into being that I don't want to face and that I don't have a name for. A city where mur­der, vio­lence, kid­nap­ping, tor­ture, rob­bery and extor­tion are the econ­o­my. This is a new kind of city.
You write that free-trade schemes ​"have failed and in Juárez are pro­duc­ing poor peo­ple and dead peo­ple faster than any oth­er prod­uct." What is NAFTA's rela­tion­ship to Juárez's descent into violence?
In the late ​'60s the Bor­der Indus­tri­al­iza­tion Pro­gram, the pro­to­type of what became NAF­TA, was estab­lished in Juárez. At the begin­ning, wages were high­er than the peo­ple of Juárez had expe­ri­enced, but after 40 years, they have steadi­ly declined. Fac­to­ries employ chil­dren. NAF­TA pro­duced enor­mous squat­ter bar­rios of peo­ple who are ful­ly employed by Amer­i­can fac­to­ries and couldn't make a liv­ing wage. NAF­TA destroyed light and mid­dle indus­try in Mex­i­co, and it destroyed peas­ant agriculture.
But NAF­TA is a dis­as­ter that can­not be rec­og­nized as a dis­as­ter because what we call ​"free trade" is not an empir­i­cal pol­i­cy test­ed by fact; it is a the­ol­o­gy. NAF­TA is a fail­ure. It doesn't solve pover­ty, it expands it. And the peo­ple burn out because it sud­den­ly dawns on them that they're like ham­sters on a wheel, and they're going back­ward instead of forward.
And peo­ple then turn to the city's ille­gal economy?
It's not quite that sim­ple. The drug econ­o­my in Mex­i­co exists because of U.S. pol­i­cy – the pro­hi­bi­tion of drugs here. It has grown and now injects $30 bil­lion to $50 bil­lion of hard cur­ren­cy into the Mex­i­can econ­o­my through crim­i­nal orga­ni­za­tions. But what has hap­pened in Juárez – which is not exam­ined often – is the growth of domes­tic drug con­sump­tion. Var­i­ous clin­i­cians there esti­mate this city of a lit­tle more than a mil­lion now has 150,000 to 200,000 addicts.
Until the fall of 1997, it was dif­fi­cult to buy any drug in Juárez, except pos­si­bly mar­i­jua­na. Today, there are 500 to 900 street gangs in Juárez. These gangs all sell drugs. These gangs are now killing each oth­er over who con­trols the street cor­ners to sell to this mass pop­u­la­tion that's now using drugs. That is a large part of the vio­lence. It's exact­ly like the HBO series The Wire, where every lit­tle street cor­ner sud­den­ly has val­ue because of the drugs.
Would legal­iz­ing drugs on either side of the bor­der do any good?
Yes, I'm in favor of legal­iz­ing all drugs, for the fol­low­ing rea­sons: One, I don't believe the state has the right to tell any human being what they can ingest. Two, the war on drugs in the Unit­ed States is more 40 than years old and has cre­at­ed the largest per capi­ta prison pop­u­la­tion in the world, a huge police state to search for drugs, and its achieve­ment has been that every ille­gal drug is now cheap­er and more avail­able and of high­er qual­i­ty than when the war on drugs offi­cial­ly began under Pres­i­dent Richard Nixon.
To say this pol­i­cy is a fail­ure is to be kind. If this pol­i­cy were a ship, we would name it the Titan­ic. We've tak­en a pub­lic health prob­lem, crim­i­nal­ized it, and not even touched drug consumption.
Is the war on drugs salvageable?
Look at the cur­rent war in Mex­i­co: We are now look­ing at 28,000 Mex­i­cans exe­cut­ed since Pres­i­dent Felipe Calder"n declared war on traf­fick­ers in Decem­ber 2006. There is not a sin­gle report by any fed­er­al agency of any place in the Unit­ed States where this war has cre­at­ed a drug short­age, dis­rup­tion in drug dis­tri­b­u­tion or an increase in price. So if this is about fight­ing drug orga­ni­za­tions, 28,000 Mex­i­cans are dead for nothing.
There are three things that have to be faced: One, the war is lost. Two, the only solu­tion is legal­iza­tion. Three, you have to legal­ize all drugs, because if you mere­ly legal­ize mar­i­jua­na, the same crim­i­nal orga­ni­za­tions will still fat­ten off the oth­er drugs.
What the war on drugs has cre­at­ed, increas­ing­ly, is cor­rupt agen­cies in the Unit­ed States. There's sim­ply too much mon­ey for every­one to stay hon­est. Every­one in these agen­cies speak­ing can­did­ly men­tions this.
A July report from the U.S. Gov­ern­ment Account­abil­i­ty Office says there's no way for the State Depart­ment to mea­sure the effec­tive­ness of the Meri­da Ini­tia­tive, which gives more than $1 bil­lion to the Mex­i­can government.
Oh yes, there is. I'll give you some sta­tis­tics. These are not hon­est sta­tis­tics, since they come from the Mex­i­can gov­ern­ment, but what­ev­er the errors in these num­bers, they are still startling.
In 2009, more than 8,000 Mex­i­cans were exe­cut­ed in this Mex­i­can gov­ern­ment ini­tia­tive against the drug indus­try. The tool for attack­ing the drug indus­try was the Mex­i­can army – the largest crim­i­nal gang in Mex­i­co, with about 200,000 mem­bers. In 2009, the Mex­i­can army suf­fered 35 dead. If you believe that's a war on drugs, you're on drugs. This is a war for drugs. The Mex­i­can gov­ern­ment couldn't pos­si­bly wipe out the drug indus­try because the coun­try would go bankrupt.
How is it pos­si­ble that El Paso is one of the safest cities in Amer­i­ca, with falling crime rates, while Juárez lies across the Rio Grande?
Well, it's a ques­tion that's ignored, because one of the con­stant themes is that vio­lence is spilling across the bor­der. That's a lie. It seems that if you put peo­ple in a city where the police are not total­ly cor­rupt­ed, where they're secure in their prop­er­ty, where they can get a job that pays a decent wage, they don't kill each other.
How well have U.S. media explained America's role in Mexico's descent into anarchy?
Most of what you read about what's going on in Mex­i­co are pro­nounce­ments of the Mex­i­can gov­ern­ment and the U.S. gov­ern­ment. The U.S. press is either reluc­tant or inca­pable of look­ing at the con­se­quences of free trade, of explain­ing the real rea­sons Mex­i­cans are enter­ing the Unit­ed States ille­gal­ly. The U.S. press uncrit­i­cal­ly repeats unver­i­fi­able state­ments by two gov­ern­ments about a so-called drug war going on, when almost every­body being killed in Mex­i­co is incred­i­bly poor. Do you think the man mur­dered in Juárez for not pay­ing pro­tec­tion mon­ey for his ham­burg­er stand was a mem­ber of the Juárez cartel?
You'll read con­stant­ly about a car­tel war and yet nobody in the U.S. press ever talks to a car­tel mem­ber. It seems to me that if these capos are stag­ing some sort of duel on main street, you ought to go talk to them. They are peo­ple. I wish that every­body that mur­dered was some sort of ter­ri­ble per­son with horns, but that isn't the case.
What do you think Juárez will be like in 25 years?
I don't know, but it can't go on this way. Obvi­ous­ly you can't have peo­ple aban­don­ing their hous­es and have your basic ​"prod­uct" be mur­der. There is no future in this, but I can't see any­thing that's caus­ing it to end.
For more on Juarez and Mexico's cur­rent cri­sis, read In These Times' inter­view with Mol­ly Mol­loy, who has col­lab­o­rat­ed with Bow­den and tracks the dai­ly car­nage on her influ­en­tial list­serv, Fron­tera List.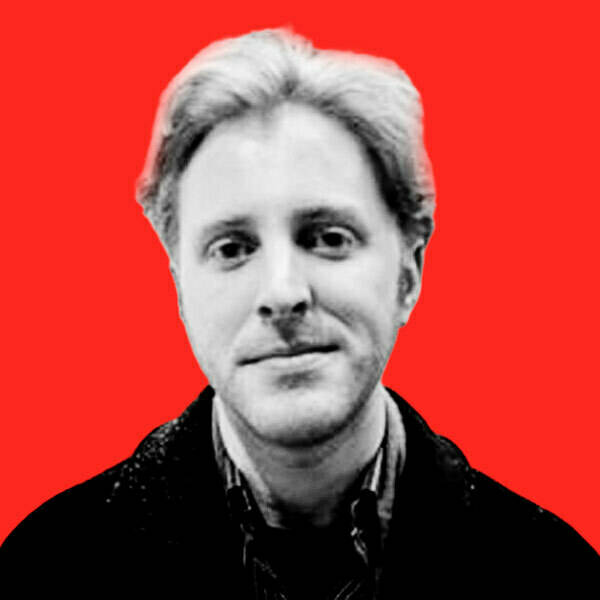 Jere­my Gantz is a con­tribut­ing edi­tor at the mag­a­zine. He is the edi­tor of The Age of Inequal­i­ty: Cor­po­rate America's War on Work­ing Peo­ple (2017, Ver­so), and was the Web/​Associate Edi­tor of In These Times from 2008 to 2012.