Meet the Coalition Building a Global Union Movement Against Capitalism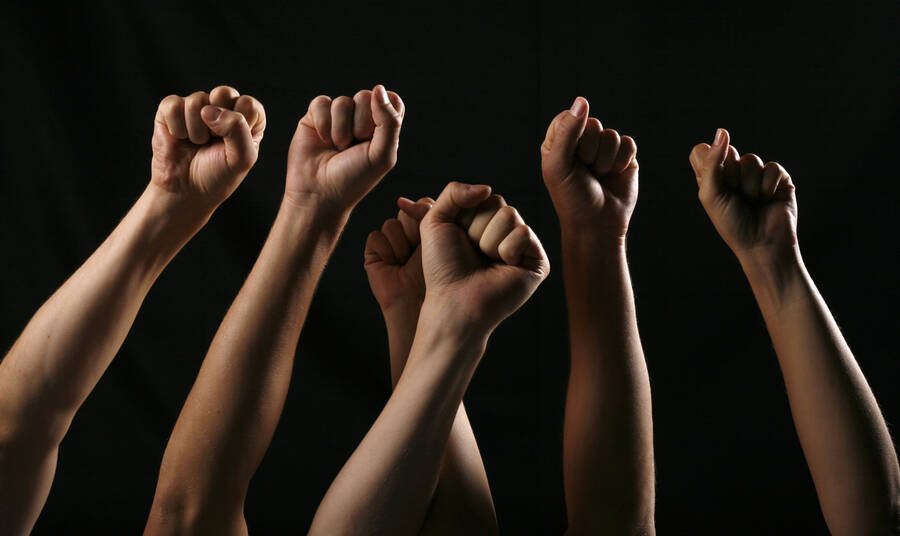 Before address­ing the cramped and increas­ing­ly smelly room of a cou­ple-dozen autowork­ers, João Reis, a 32-year-old drill-press oper­a­tor at Volkswagen's assem­bly plant in Palmela, Por­tu­gal, offered an apology.
"Sor­ry but I'm going to speak in Por­tuñol," he said with a laugh, ref­er­enc­ing the infor­mal pid­gin in which Span­ish and Por­tuguese speak­ers com­mu­ni­cate with each other.
By this point, every­one was used to the lan­guage. At the third meet­ing of the Inter­na­tion­al Trade Union Net­work of Sol­i­dar­i­ty and Strug­gle out­side of Madrid, Spain — a four-day con­fer­ence in late Jan­u­ary attend­ed by near­ly 300 labor activists from 25 dif­fer­ent coun­tries and 35 dif­fer­ent groups — activists were forced to get cre­ative to com­mu­ni­cate. Lan­guage bar­ri­ers notwith­stand­ing, par­tic­i­pants aimed to renew ties to one anoth­er and estab­lish new con­nec­tions, unit­ing around a basic prin­ci­ple: If the labor move­ment is to stand any chance against the forces of glob­al cap­i­tal in the 21st cen­tu­ry, its per­spec­tive must be inter­na­tion­al, its tac­tics aggres­sive and its pol­i­tics left.
Such a move­ment requires build­ing bonds based on sim­i­lar expe­ri­ences at the work­place. ​"They decid­ed we weren't mak­ing enough cars, so they tried to get us to work on Sat­ur­days," Reis explained before paus­ing to give trans­la­tors time to echo the mes­sage into hushed tones of Pol­ish and French. ​"So, we went on strike."
A group of three Pol­ish work­ers nod­ded along. They were wear­ing match­ing black pants and white shirts that dis­played the logo of their union, ​"Work­ers Ini­tia­tive": the black-cat icon made famous by the Indus­tri­al Work­ers of the World. One of them, Prze­mys­law Koter­wa, a 39-year-old in the paint depart­ment of Volkswagen's fac­to­ry in Poznán, takes the floor next, speak­ing in Polish.
"We want to learn from your strate­gies, and we want to stay in touch and coor­di­nate activ­i­ties," Koterwa's com­rade relayed in chop­py Span­ish. He said work­ers in Poznán enthu­si­as­ti­cal­ly fol­lowed the strike in Por­tu­gal last August, as well as anoth­er walk­out in Bratisla­va, Slo­va­kia last June that won a 14-per­cent pay hike. He trans­lat­ed the mes­sage writ­ten in Pol­ish on the group's shirts: ​"Yes­ter­day Bratisla­va, today Poznán."
By the end of the two-hour-long break­out ses­sion — one of sev­en ded­i­cat­ed to build­ing ties among work­ers in spe­cif­ic sec­tors — activists from a half-dozen coun­tries had spo­ken. There were the Spaniards from Renault-Nis­san, Fiat and SEAT, the French from PSA and Renault-Nis­san, the Ital­ians from Pirelli, and the Brazil­ians from Gen­er­al Motors. Dur­ing a cof­fee break, these work­ers exchanged details about salaries, job clas­si­fi­ca­tions and work orga­ni­za­tion along­side gripes about pro-busi­ness unions in their shops. They also agreed to cre­ate a What's App group to stay in touch after the conference.
"If I get a noti­fi­ca­tion about every­thing, I'm going to go crazy," said Diego Rejón, the bald and impos­ing dis­cus­sion mod­er­a­tor who works at SEAT, a Span­ish automak­er based out­side of Barcelona. ​"Keep it to mobi­liza­tions, strikes, you know, impor­tant stuff."
"We're an impor­tant part of the work­ing class"
A spir­it of rad­i­cal­ism and inter­na­tion­al­ism runs deep with­in the Net­work of Sol­i­dar­i­ty and Strug­gle, a loose alliance orga­nized by three nation­al-lev­el unions: Sol­idaires in France, the Gen­er­al Con­fed­er­a­tion of Labor (CGT) in Spain and CSP Con­lu­tas in Brazil. All of these unions are on the left of their coun­tries' respec­tive labor movements.
"We need to func­tion as a class, and for us hav­ing con­tacts is fun­da­men­tal," said José Manuel Muñoz Pól­iz, gen­er­al sec­re­tary of the CGT, which claims to have grown to near­ly 100,000 mem­bers in recent years and defines itself as anar­cho-syn­di­cal­ist. ​"The res­o­lu­tions that are being passed here won't be defend­ed by polit­i­cal par­ties or gov­ern­ments: They're being defend­ed by workers."
Pól­iz said ties among union activists in dif­fer­ent coun­tries make the move­ment stronger as a whole — whether that's by shar­ing infor­ma­tion about broad­er threats like pri­va­ti­za­tion and employ­er-friend­ly legal reforms or by adopt­ing com­mon actions and tac­tics. Because of the network's com­mit­ment to work­ing-class auton­o­my, he said it is more effec­tive than the larg­er, more main­stream inter­na­tion­al union fed­er­a­tions like the Euro­pean Trade Union Con­fed­er­a­tion, whose agen­da, he believes, is weak­ened by ties to par­ties and governments.
The net­work is fledg­ling, but grow­ing. Since it launched in 2013, Sol­idaires, CGT and Con­lu­tas have opened the net­work to any­one who adheres to its set of prin­ci­ples: a com­mit­ment to social-move­ment union­ism and a broad anti-cap­i­tal­ist vision. Like its two pri­or con­fer­ences in Paris and in Camp­inas, Brazil, the 2018 ver­sion drew union activists from across the world, includ­ing those on the front lines of strug­gles against author­i­tar­i­an­ism and repres­sion. Among them were union­ists from Alge­ria, Colom­bia, El Sal­vador and Mali, as well as the Tunisian Gen­er­al Labor Union, which won the 2015 Nobel Peace Prize, as part of a group of civ­il soci­ety orga­ni­za­tions, for its role in the post-rev­o­lu­tion transition.
Aside from work­ing groups devot­ed to pro­fes­sion­al sec­tors and themes like colo­nial­ism and work­er-self-man­age­ment, con­fer­ence atten­dees ded­i­cat­ed a day of dis­cus­sion to fem­i­nism, tack­ling top­ics like abor­tion, child­care, LGBT rights and sex­ism in the labor move­ment. The con­ver­sa­tions cul­mi­nat­ed in a call to action: an endorse­ment of a glob­al gen­er­al strike on March 8 on Inter­na­tion­al Women's Day.
"We're an impor­tant part of the work­ing class and need to be treat­ed with respect," said Janaí­na dos Reis, a leader of CSP Con­lu­tas' fem­i­nist cau­cus, Women in Strug­gle, and for­mer met­al­work­er in the state of São Pao­lo, in an inter­view with In These Times. ​"It's espe­cial­ly impor­tant in this moment, a time when the work­ing class suf­fers from aus­ter­i­ty plans in Europe and his­toric attacks against its rights in Brazil."
Build­ing an inter­na­tion­al­ist labor movement
The near-total absence of U.S. trade union­ists from the net­work was strik­ing. That omis­sion may have stemmed from lan­guage dif­fer­ences: French, Span­ish and Por­tuguese speak­ers tend to form bonds with one anoth­er across Europe, South Amer­i­ca and Africa. Unlike the Unit­ed States, many of these coun­tries also share a legal frame­work where mul­ti­ple unions oper­ate with­in the same work­place, giv­ing rise to an array of labor orga­ni­za­tions with vary­ing polit­i­cal ide­olo­gies that rep­re­sent work­ers across dif­fer­ent sec­tors. Final­ly, there is the fact that U.S. rad­i­cals have lit­tle con­trol over the unions to which they belong.
Yet, activists at the con­fer­ence insist­ed the U.S. labor move­ment stands to gain from a stronger dose of inter­na­tion­al­ism. Accord­ing to them, it isn't just a ques­tion of prin­ci­ple, but of prac­ti­cal advan­tage. In the day-to-day tus­sles between multi­na­tion­al cor­po­ra­tions and labor unions, the lat­ter often suf­fer from infor­ma­tion defi­cien­cies that hurt campaigns.
An espe­cial­ly glar­ing exam­ple to observers is the Unit­ed Auto­mo­bile Work­ers' failed union dri­ve at Nissan's assem­bly plant in Can­ton, Mis­sis­sip­pi. In August, more than 60 per­cent of work­ers vot­ed against the union, mark­ing yet anoth­er defeat for the UAW in the South­ern auto industry.
The French gov­ern­ment owns a 15-per­cent stake in Renault, which is, in turn, the largest share­hold­er of Nis­san. As many union sup­port­ers in Mis­sis­sip­pi under­stood, that stake cre­at­ed a nat­ur­al oppor­tu­ni­ty for the UAW to get the com­pa­ny to agree to remain ​"neu­tral," that is, to not oppose orga­niz­ing efforts. And the union tried to do just that. But while the union encour­aged left-lean­ing par­lia­men­tar­i­ans and polit­i­cal fig­ures to speak out against Nissan's stance on work­ers' rights, includ­ing those from the deeply unpop­u­lar Social­ist Par­ty, there was notice­able silence from La France Insoumise, France's most pop­u­lar left-wing polit­i­cal party.
"If the labor orga­ni­za­tions hadn't just engaged in a bureau­crat­ic dis­cus­sion amongst them­selves, but had decid­ed to apply more pres­sure, I think it could've put the gov­ern­ment in an uncom­fort­able posi­tion," said Marc Tzwangue, a Sol­idaires union rep­re­sen­ta­tive at Renault's sprawl­ing research cen­ter in sub­ur­ban Paris.
At any rate, Tzwangue said the labor move­ment could use more of that, whether in France, the Unit­ed States, or else­where. ​"We need to make things dif­fi­cult for the bosses."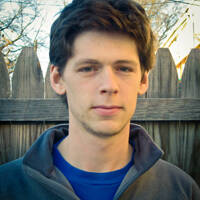 Cole Stan­gler
writes about labor and the envi­ron­ment. His report­ing has also appeared in The Nation, VICE, The New Repub­lic and Inter­na­tion­al Busi­ness Times. He lives in Paris, France. He can be reached at cole[at]inthesetimes.com. Fol­low him
@colestangler
.