The Untold Story of How Immigrants Turned the Wobblies into a Global Force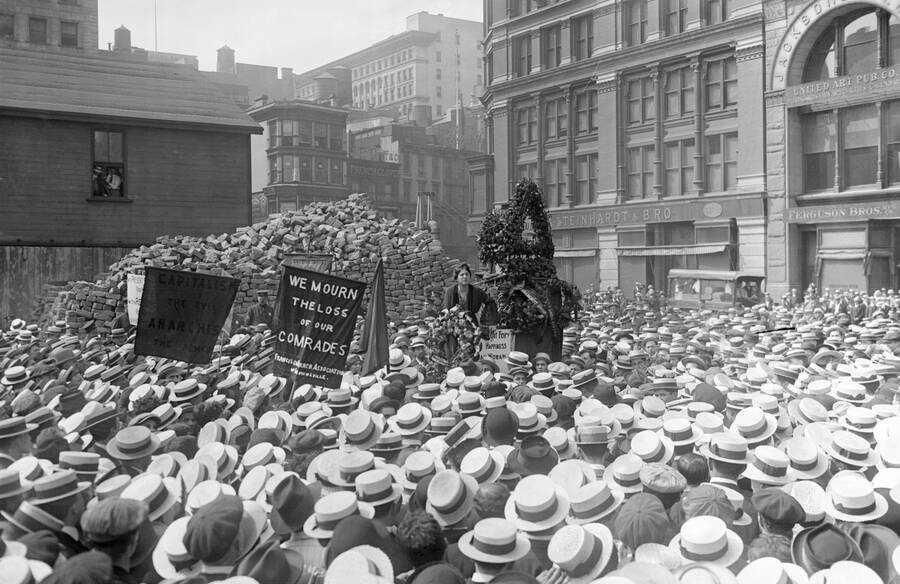 Declar­ing, ​"an injury to one is an injury to all," the Indus­tri­al Work­ers of the World (IWW) upend­ed and for­ev­er changed the labor move­ment a lit­tle over a cen­tu­ry ago. The Wob­blies' com­mit­ment to orga­niz­ing work­ers on an indus­try-wide basis, their cyn­i­cism about leg­isla­tive action and elec­toral pol­i­tics, their aver­sion to signed con­tracts and their pref­er­ence for sud­den strikes remain fas­ci­nat­ing sub­jects for labor stud­ies. Their mul­ti­cul­tur­al­ism, anti-racism and pio­neer­ing bohemi­an approach to God, coun­try and sex remain a rich vein to be mined for cul­tur­al studies.
Although there is no short­age of books about the his­to­ry of the IWW, they most­ly tell the sto­ry of a North Amer­i­can union and rev­o­lu­tion­ary move­ment. But nam­ing them­selves the Indus­tri­al Work­ers of the World was no mere rhetor­i­cal flour­ish. The glob­al­ism implied in their name is fleshed out in a new book, Wob­blies of the World: A Glob­al His­to­ry of the IWW, edit­ed by In These Times con­trib­u­tor Peter Cole, along with David Struthers and Keny­on Zimmer.
Of the World
In Amer­i­can par­lance, the nation­al bod­ies that con­nect our local unions are typ­i­cal­ly referred to as ​"inter­na­tion­al" unions, which basi­cal­ly means that they have a cou­ple of locals in Cana­da. That's what the ​"I" usu­al­ly stands for in a union's acronym.
Land­ing on the ​"of the World" part of its name in 1905 was a con­scious act of inter­na­tion­al­ism by a found­ing con­ven­tion del­e­ga­tion that con­tained no small num­ber of immi­grants. Sig­nif­i­cant­ly, pre­war immi­gra­tion didn't require near­ly as much paper­work, and a work­er might call sev­er­al coun­tries ​"home" while chas­ing trans­plant jobs in that ear­li­er era of glob­al­iza­tion. Glo­be­trot­ting work­ers both import­ed new ideas and tac­tics to the IWW and export­ed the Wob­bly gospel. The papers that are col­lect­ed in Wob­blies of the World explore both dynamics.
Keny­on Zimmer's chap­ter exam­ines the var­i­ous for­eign nation­al and ide­o­log­i­cal influ­ences that helped devel­op the IWW's ​"direct action gets the goods" cre­do. Inter­est­ing­ly, he also finds evi­dence that the leg­endary Pater­son silk strike of 1913, which has tra­di­tion­al­ly been por­trayed as a ​"spon­ta­neous" work stop­page that the IWW then came to the aid of, was actu­al­ly sparked by Ital­ian anar­chists who were salt­ing the fac­to­ries. Else­where, Dominique Pin­solle explores the ways that Wob­blies Amer­i­can­ized the French con­cepts of syn­di­cal­ism and sabotage.
Much of the back-and-forth transna­tion­al migra­tion was facil­i­tat­ed by Britain's extrac­tion of nat­ur­al resources from its impe­r­i­al hold­ings, which cre­at­ed a vora­cious need for itin­er­ant work­ers. And so IWW chap­ters were most com­mon in the Eng­lish-speak­ing world. The Wob­blies' most prac­ti­cal glob­al lega­cy may be its com­mit­ment to inter­ra­cial orga­niz­ing. Mark Der­by mines the sur­pris­ing archives of the first Maori-lan­guage union lit­er­a­ture dis­trib­uted in New Zealand. Lucien van der Walt doc­u­ments how the Wob­blies were orga­niz­ing on a mul­ti-racial basis in South Africa decades before the Com­mu­nist Par­ty and the African Nation­al Congress.
Oth­er fas­ci­nat­ing con­tri­bu­tions include Tariq Khan's account of how colo­nial India's dias­poric Ghadr (an Urdu word for mutiny) move­ment found itself at home in Wob­bly out­posts in the Amer­i­can west, and Mar­jorie Murphy's tale of how Jim Larkin's and James Connolly's brief expe­ri­ence as Amer­i­can IWW's influ­enced the Irish East­er Uprising.
Weird Wob­blies
The IWW has such an out­sized role in our roman­tic imag­i­na­tion of labor's past glo­ry. Fre­quent­ly, treat­ments of the Bread and Ros­es strike, the many arrests of ​"Rebel Girl" Eliz­a­beth Gur­ley Fly­nn or the lynch­ing of orga­niz­er Frank Lit­tle play like a left-wing equiv­a­lent of the His­to­ry Channel's ​"all World War II all the time" approach to scholarship.
What I find more inter­est­ing is how Wob­bly activists evolved and rein­ter­pret­ed the one big union's prin­ci­ples as the march of his­to­ry moved on. Call them the Weird Wobblies.
There is a grow­ing body of Weird Wob­bly schol­ar­ship. Howard Kim­mel­dorf wrote the ter­rif­ic Bat­tling for Amer­i­can Labor on how a cou­ple of strong IWW locals from the pre­war era even­tu­al­ly found homes with­in AFL craft unions. David J. Gold­berg looked at how A.J. Muste and Evan Thomas (broth­er of Social­ist leader Nor­man) re-orga­nized the for­mer IWW Pater­son, Pas­sa­ic and Lawrence tex­tile work­ers into an inde­pen­dent union mod­eled on the Amal­ga­mat­ed Cloth­ing Work­ers in the 1920's in A Tale of Three Cities. The effort was crushed in the open shop era that fol­lowed World War I. From its ash­es arose Brook­wood Labor Col­lege, which played an essen­tial role in devel­op­ing the strate­gies and tac­tics that led to labor's great upsurge in the 1930's.
Wob­blies of the World is a valu­able con­tri­bu­tion to this niche field of labor stud­ies. This glob­al his­to­ry of the IWW was a chal­leng­ing project. Giv­en the num­ber of lan­guages that required trans­la­tion and mas­tery of nation­al his­to­ries required for con­text, a vol­ume like this would nec­es­sar­i­ly need to be an edit­ed col­lec­tion of papers. One hopes this book is not the last vol­ume on the glob­al influ­ence of the IWW.
Of course, while I use the past tense to describe the Wob­blies' hey­day, the IWW is still an active work­ers' orga­niz­ing project. Twen­ty-first Cen­tu­ry Wob­blies are weird by def­i­n­i­tion, but they are nim­ble and thought­ful and pick­ing some very strate­gic fights. In New York City, they are the back­bone of Brand­work­ers, a work­ers cen­ter that lever­ages direct action and boy­cotts with­in the food chain of the city's fan­cy restau­rants and mar­kets to improve the lives of low-wage work­ers. In the Mid­west, they have sparked a ​"free speech" fight with their protest over Jim­my Johns sand­wich shops' abysmal and unhy­gien­ic sick day policy.
It's pre­cise­ly this sort of exper­i­men­ta­tion that is cru­cial for fig­ur­ing out our way towards labor's next great upsurge. The Wob­blies may live long enough to upend and for­ev­er change the labor move­ment once again.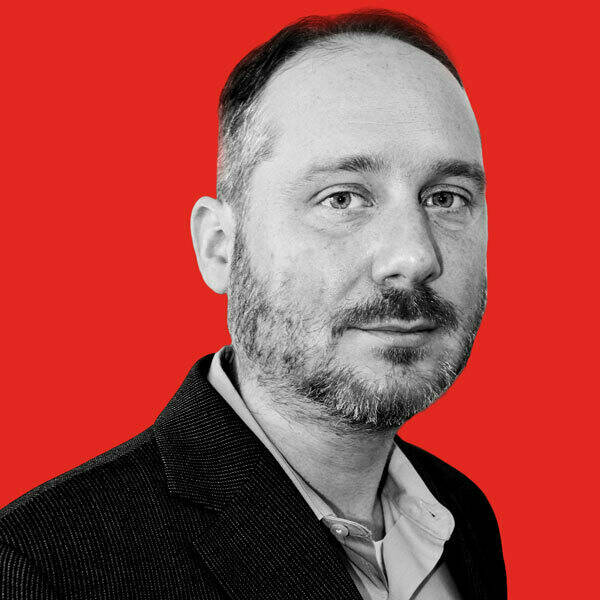 Shaun Rich­man
is an In These Times con­tribut­ing writer and the Pro­gram Direc­tor of the Har­ry Van Ars­dale Jr. School of Labor Stud­ies at SUNY Empire State Col­lege. His Twit­ter han­dle is @Ess_Dog.