We wanted to make sure you didn't miss the announcement of our new Sustainer program. Once you've finished reading, take a moment to check out the new program, as well as all the benefits of becoming a Sustainer.

Bus drivers, sugar cane workers and teachers are among the trade unionists currently incarcerated and targeted for terror, torture and intimidation – along with their families – in Iran's ongoing brutal campaign to suppress organized labor.
At least three members of the Vahed Bus Workers Syndicate are currently in prison and several others are facing suspended sentences or upcoming hearings that could lead to imprisonment. On August 1, bus drivers union leader Mansour Osanloo was sentenced to an additional one year term on charges related to supposed links with illegal opposition groups. He has been in and out of prison for the past five years. Osanloo's daughter-in-law has also been attacked and tortured.
Osanloo was one of the founders of the independent union in 2005, which represents 17,000 bus drivers in the capital Tehran. The union had gained significant victories including a pay increase of $50 a month, mandatory provision of work clothes and two-year contracts for transient drivers. They also argued for $40 monthly childcare allowances for women drivers.
"These were not anti-government actions," says the video on YouTube produced by the campaign to free Osanloo, which is embedded above. ​"Nevertheless, today Mansour Osanloo is detained in the notorious Evin prison" — known for the torture and execution of political prisoners.
The report notes that Osanloo was attacked in prison and his tongue was cut as a warning. In the video, his wife describes the 2007 abduction leading to his imprisonment, where he was captured on a bus, badly beaten and disappeared for two days before his family was notified. He was captured just weeks after a European tour – allowed by the Iranian government – raising awareness of the bus drivers' struggle.
Osanloo's recent hearing lasted only an hour and he had no lawyers present. The secretary treasurer of the union, Reza Shahabi, was also abducted on June 12 and has been imprisoned nearly incommunicado in Evin prison since.

(Unionists aren't the only ones targeted for such treatment – read my recent In These Times story about the American journalists/activists/"hikers" essentially abducted and held in Evin prison here.)

In June, Osanloo's daughter-in-law Zoya Samadi was brutally kidnapped and tortured, as described by Iran Labor Report:
The witnesses saw Zoya being pulled by her hair from the trains by the security operatives while yelling I am the daughter in law of Osanloo. The assailants put masking tapes on Zoya's mouth to prevent her from shouting further and then took her with them. Three operatives took Zoya Samadi to an unknown cell location in their car putting hand cuffs, shackles, and blind folds on her and tied her down while torturing her for a long period. She was severely beaten mostly on her face and head and had her head banged to the walls repeatedly.
Along with arrests, imprisonment and threats, the Ahmadinejad regime is trying to crush the unions with criminal penalties of expulsion from the union. Many bus drivers and other union members have been reinstated by various courts following expulsion orders, but in some cases the expulsions have then been reinstated.
On August 3, a teachers union board of directors member, Rasoul Bodaghi, was sentenced to six years in prison and five years banned from union activities on charges of ​"propaganda against the system" and disrupting national security. At least four other teachers union members are currently in prison, and another one was recently released.
Sadigh Karimi and Foad Keikhosravi, high profile members of the Free Assembly of Iranian Workers, have been summoned to appear before a revolutionary court on Sept. 22.
Many charges against unionists stem from a May Day 2009 protest. Though the protest happened over a year ago, arrests have increased significantly this summer in keeping with rising controversy over the gutting of state welfare programs.
The International Labour Organization (ILO) has advocated for the workers' release from prison and reinstatement in unions, and the Iranian government has made some promises to comply with ILO agreements but then broken them. The International Transportation Federation has also demanded an end to the repression against the bus drivers and other unionists. It reported in the spring that Osanloo had been moved to a ward normally meant for drug addicts and HIV positive inmates. The International Trade Union Confederation has also advocated on bus drivers' and other Iranian union members' behalf.
As the narrator of the video says:
Iran's people are beset by poverty. Huge numbers of workers including bus workers are paid less than they need to survive. Yet this is a country that has the second biggest reserves of oil after Saudi Arabia. It makes and exports cars. Iran's port imports huge quantities of manufactured goods from Korea and Thailand…so while Osanloo's fate waits in the balance internationally, the eyes of the labor movement are on Iran.
Be a Sustainer
We surveyed thousands of readers and asked what they would like to see in a monthly giving program. Now, for the first time, we're offering three different levels of support, with rewards at each level, including a magazine subscription, books, tote bags, events and more—all starting at less than 17 cents a day. Check out the new Sustainer program.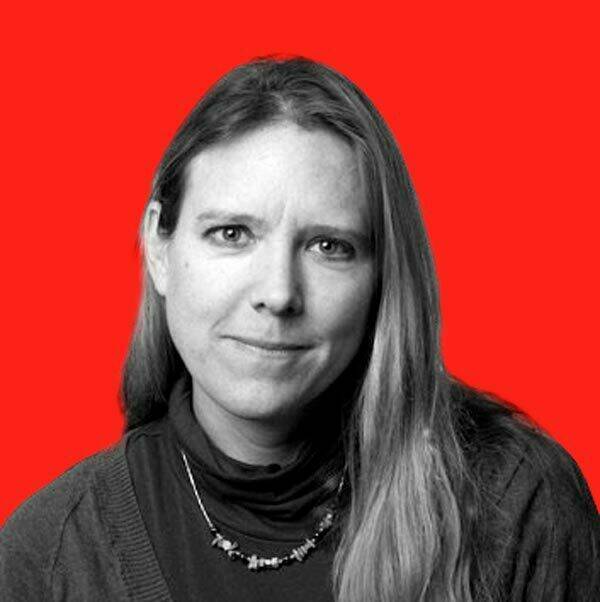 Kari Lydersen
is a Chicago-based reporter, author and journalism instructor, leading the Social Justice
&
amp; Investigative specialization in the graduate program at Northwestern University. She is the author of Mayor
1
%: Rahm Emanuel and the Rise of Chicago's
99
%.