Ireland Amidst Turf Wars, Literally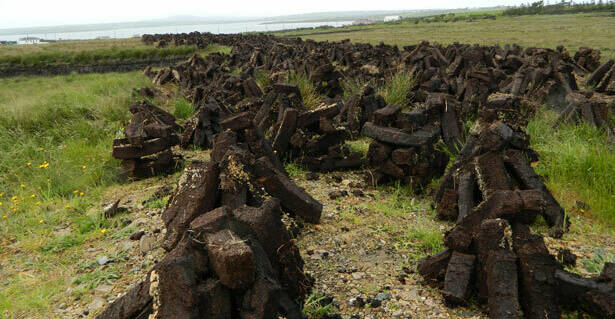 COUN­TY MAYO, IRE­LAND — On the fog-enshroud­ed, windswept Atlantic coast of Ire­land in Coun­ty Mayo, the tree­less bluffs where sheep ram­ble are dot­ted with odd pyra­mids of bricks of rich black sod arranged in neat rows. This is the ​"turf," or strips of peat from ancient bogs, that for cen­turies rur­al res­i­dents have dried and burned to heat their homes.
This is turf-cut­ting sea­son, and turf has tak­en on spe­cial polit­i­cal and social sig­nif­i­cance relat­ed to every­thing from Ire­land's bat­tle for inde­pen­dence a cen­tu­ry ago to the recent vote on the pro­posed EU aus­ter­i­ty treaty.
Under pres­sure from the Euro­pean Union, Ire­land banned cut­ting turf in cer­tain ​"raised bogs" that are pro­tect­ed areas for envi­ron­men­tal and his­tor­i­cal reasons.
Mean­while, reduc­ing the burn­ing of turf, con­sid­ered a fos­sil fuel, is also cen­tral to Ire­land's efforts to reduce car­bon emis­sions as part of the EU's com­bined com­mit­ment under the Kyoto Pro­to­col. Ire­land has com­mit­ted to reduc­ing its emis­sions 20 per­cent from 2005 lev­els by 2020, and peat — cre­at­ed by the decom­po­si­tion of veg­e­ta­tion over hun­dreds of years — is high­ly car­bon intensive.
But the 53 areas des­ig­nat­ed as pro­tect­ed bogs are on land where fam­i­lies have cut turf for cen­turies, and many see the lim­its as a vio­la­tion of their rights and of Irish sov­er­eign­ty, as well as an impinge­ment on their eco­nom­ic well-being. A recent sur­vey of 21 of the pro­tect­ed areas found that turf was being cut ille­gal­ly in 17 of them.
Turf-cut­ting has become sym­bol­ic of the esca­lat­ing resent­ment of the gov­er­ment among rur­al dwellers, and of divi­sions between rur­al and urban res­i­dents. Rur­al res­i­dents are also incensed about new tax­es for sep­tic tank inspec­tions and oth­er mea­sures that they say threat­en their tra­di­tion­al ways of life. Defend­ing turf-cut­ting is part of the Stand­ing Up for Rur­al Ire­land cam­paign that nation­al­ist par­ty Sinn Féin invoked to ral­ly oppo­si­tion to the EU aus­ter­i­ty treaty, which a major­i­ty of vot­ers approved in the May 31 ref­er­en­dum. Treaty vote results aside, these stances helped Sinn Féin's pop­u­lar­i­ty climb sig­nif­i­cant­ly in the past year.
The Irish gov­ern­ment has offered com­pen­sa­tion to farm­ers for ceas­ing to cut peat on their fam­i­ly lands or offered them access to alter­na­tive unpro­tect­ed bogs. But many have appar­ent­ly found this solu­tion unsat­is­fac­to­ry, doubt­ing they will be ade­quate­ly com­pen­sat­ed and say­ing that they har­vest turf in sus­tain­able amounts devel­oped over cen­tures. Envi­ron­men­tal­ists counter that mech­a­nized turf-cut­ting has changed things in recent years, and cre­at­ed large-scale com­mer­cial enter­pris­es out of what used to be sus­tain­able fam­i­ly activ­i­ties. Turf-cut­ters oppose moves to demand com­mer­cial licens­es for turf-sell­ing among rur­al neigh­bors, and say turf is mere­ly sold door to door by youths for pock­et money.
Accord­ing to its web­site, the Turf Cut­ters and Con­trac­tors Asso­ci­a­tion fights to ​"defend the right of the Irish peo­ple to cut their own turf, for their own use, on their own turf banks, as our peo­ple have done for over 500 years and still our raised bogs remain some of the best pro­tect­ed in all of Europe."
The asso­ci­a­tion pro­posed a reform plan of its own, which the gov­ern­ment did not adopt, lead­ing the asso­ci­a­tion in March to call for its mem­bers to break off con­tact with the gov­ern­ment and to vote no in the May 31 ref­er­en­dum on the aus­ter­i­ty treaty with the turf-cut­ting lim­its in mind as ​"evi­dence of the anti-Demo­c­ra­t­ic and dic­ta­to­r­i­al nature of the EU."
The inte­gra­tion of turf in the rur­al house­hold and farm­ing economies is evi­dent when trav­el­ing through the coun­try. Many road­side stands or gas sta­tions sell turf as a home fuel, along with coal (much of it from Poland) and gas. In cozy pubs, many a fire­place is full of rich peat wait­ing to be burned. The air is often ripe with the acrid, loamy smell of burn­ing peat. And in the bogs along the west­ern coast, the land is fur­rowed and carved in sur­re­al shapes from turf-cutting.
Over the East­er week in April, farm­ers cut turf in pro­tect­ed areas in a move­ment they referred to as a strike and com­mem­o­ra­tive of the East­er Upris­ing of 1916, when the Irish fought for inde­pen­dence from British rule.
Mean­while, many gov­ern­ment offi­cials and urban­ites say the turf-cut­ting lim­its and new tax­es are only fair and nec­es­sary giv­en cur­rent eco­nom­ic and envi­ron­men­tal realities.
A recent op ed by Dublin Insti­tute of Tech­nol­o­gy eco­nom­ics lec­tur­er Sean Byrne in the Irish Times said rur­al farm­ers should be held account­able for the extra infra­struc­ture costs they cre­ate that are picked up by all tax­pay­ers, and said it is a delud­ed notion that rur­al liv­ing is some­how more eco­log­i­cal­ly-friend­ly than dense urban liv­ing. He cri­tiqued farm­ers for resist­ing envi­ron­men­tal pro­tec­tions even as, he wrote, much of their income is ensured by EU farm policies.
While gov­ern­ment lead­ers say much progress has been made in reach­ing a com­pro­mise over the decade or so that turf-cut­ting has been con­tro­ver­sial, the protests of turf-cut­ters dur­ing a meet­ing with EU offi­cials in March shows the deep­er issues involved are not going away any time soon. Pro­test­ers held signs say­ing ​"Sod Off EU" and told reporters that they don't need ​"men in suits" in Brus­sels or Dublin telling them what to do.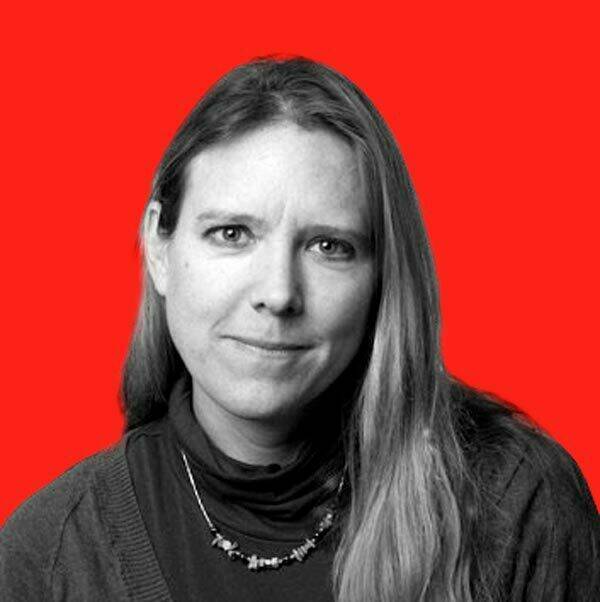 Kari Lyder­sen
is a Chica­go-based reporter, author and jour­nal­ism instruc­tor, lead­ing the Social Jus­tice
&
amp; Inves­tiga­tive spe­cial­iza­tion in the grad­u­ate pro­gram at North­west­ern Uni­ver­si­ty. She is the author of May­or
1
%: Rahm Emanuel and the Rise of Chicago's
99
%.