It's Ironic, Isn't It?
We shouldn't be so quick to blame irony for our waning political commitment. It's the symptom, not the disease.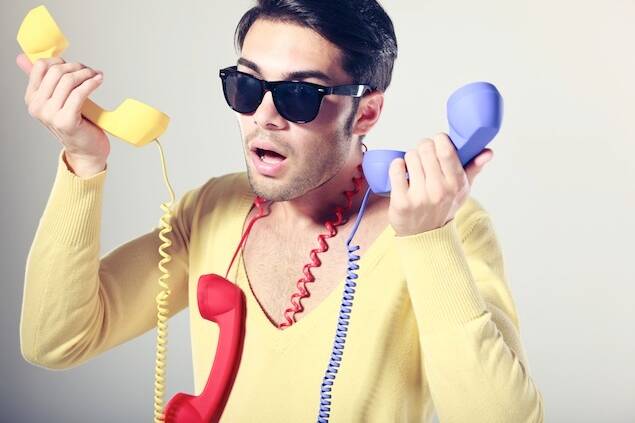 As a white male who was raised in the sub­urbs, learned to shave dur­ing the ​'90s, and who spent stag­ger­ing amounts of time sit­ting slack-jawed in front of pix­e­lat­ed screens, I'm among those whom Christy Wampole of the New York Times blames for an epi­dem­ic of cul­tur­al torpor.
Wampole's argument is about 20 years too late. The ethos of irony she misattributes to the 2010s more aptly characterizes the 1990s
Wampole's jere­mi­ad, which has gen­er­at­ed all sorts of chat­ter, adduces the hip­ster as emblem and evi­dence of our embroil­ment today in ​"Deep Irony." In this era of ​"iron­ic liv­ing," Wampole believes every action is des­ic­cat­ed of mean­ing and vac­u­umed of authen­tic­i­ty; only self-con­scious­ness, self-reflex­iv­i­ty, and self-dep­re­ca­tion remain. To Wampole, the hipster's port­man­teau wardrobe — mus­tache, paint­ed-on Levis and Bieber T‑shirt — sym­bol­izes the way in which our own cul­ture ​"appro­pri­ates out­mod­ed fash­ions," man­i­fests ​"a nos­tal­gia for times he nev­er lived," and ​"dodge[s] respon­si­bil­i­ty for his or her choic­es, aes­thet­ic or oth­er­wise." So who, accord­ing to Wampole, are these mis­an­thropes pil­lag­ing from sub­cul­tures past? Who we can blame for our culture's vapid ide­olo­gies and ever-wors­en­ing anomie? ​"Amer­i­cans born in the 1980s and 1990s — mem­bers of Gen­er­a­tion Y, or Mil­len­ni­als — par­tic­u­lar­ly mid­dle-class Cau­casians, [for whom] irony is the pri­ma­ry mode with which dai­ly life is dealt."
The thing is that I am just as con­cerned about the chilly indif­fer­ence my gen­er­a­tion har­bors for strong con­vic­tions and deep feel­ing as Wampole is. But I believe this indif­fer­ence has very lit­tle, if any­thing, to do with irony.
As some of her most per­fer­vid crit­ics have already not­ed (see The Atlantic's Jonathan Fitzger­ald), Wampole's argu­ment is about 20 years too late. The ethos of irony she mis­at­trib­ut­es to the 2010s more apt­ly char­ac­ter­izes the 1990s — when the angst of the Seat­tle grunge scene imbrued America's youth, when Sein­feld preached ego­cen­tric ethics every week on syn­di­cat­ed TV, when Let­ter­man and Leno and SNL taught young view­ers to do a cold post­mod­ern eye-roll at any avow­al of authen­tic belief. The dead­pan stare became as fad­dish as snap bracelets or the Macare­na. But Wampole, who was born in 1977 and seems to be roman­ti­ciz­ing the ​'90s of her ado­les­cence, nom­i­nates this decade as Sincerity's most recent apoth­e­o­sis, describ­ing it as ​"irony-free." She writes, ​"The grunge move­ment was seri­ous in its aes­thet­ics and its atti­tude, with a com­bat­ive stance against author­i­ty, which the punk move­ment had also embraced." What she miss­es is that the very mode in which Seattle's grunge scene lodged its anti-cap­i­tal­ist, anti-cor­po­rate com­plaint was in fact irony. One need only watch the music video for Nirvana's ​"Smells Like Teen Spir­it" and see Cobain sneer­ing into the cam­era and stum­bling around a high school gym­na­si­um while rasp­ing ​"Here we are now, enter­tain us" to appre­hend the iron­i­cal zeit­geist of this gen­er­a­tion. If any­thing, the 1990s were the last time the youth cul­ture believed that irony had polit­i­cal bite.
But the very fact that Nir­vana lodged its cri­tique of the cor­po­rate enter­tain­ment indus­try on MTV — a net­work owned by one of the largest media con­glom­er­ates, Via­com — shat­tered any notion that the grunge sub­cul­ture — or any sub­cul­ture — could remain pure, tru­ly ours. We soon observed how quick­ly Viacom's cadre of youth-savvy cool-hunters could usurp trendy move­ments, scrub them of their polit­i­cal mean­ings, and sell them back to us at dis­count­ed prices, there­by ren­der­ing irony impo­tent, if not obso­lete. By the mid-1990s, the grunge move­ment was sapped of its ani­mat­ing polit­i­cal ener­gies and could be exhaus­tive­ly char­ac­ter­ized by long unwashed hair, bag­gy jeans, a plaid flan­nel shirt and a pro­cliv­i­ty for hang­ing out in inde­pen­dent cof­fee­hous­es, which is to say that our coun­ter­cul­ture was reduced from a social move­ment to a com­mer­cial fashion.
As Gen-Xers and Mil­len­ni­als watched these prof­it-dri­ven for­mu­las ener­vate and deplete oth­er sub­cul­tures (i.e., musi­cians like NWA and Tupac and oth­er fuck-the-man word­smiths sign­ing con­tracts with cor­po­ra­tions their lyrics assailed), young peo­ple began to sus­pect that all coun­ter­cul­tur­al belief sys­tems would be quick­ly trans­mut­ed into fash­ion state­ments, tran­sient and polit­i­cal­ly empty.
Here's the thing: It's not that the hipster's Bieber t‑shirt and tor­toise-shell glass­es and Doc Martens are meant to ironize the sub­cul­tures each item invokes. None of these sig­ni­fiers are adopt­ed to sub­vert, or even refer to, belief sys­tems. It's rather that hyper-edu­cat­ed twen­tysome­things know bet­ter than to try and con­jure a sub­cul­ture defined against or in oppo­si­tion to the main­stream, since any attempt to do so will invari­ably be bought up and sold back to them as a product.
Wampole says we use irony as a defense mech­a­nism to keep us from engag­ing with any­thing that has mean­ing, that it's a way to elide com­mit­ment to authen­tic ide­o­log­i­cal posi­tions. But the truth is that, in late cap­i­tal­ism, ide­o­log­i­cal com­mit­ments imme­di­ate­ly invite co-opta­tion. Polit­i­cal affil­i­a­tion quick­ly morphs into con­sumer iden­ti­ty, expressed by the types of books you read, the clothes you buy, the music you lis­ten to, and the films you watch. Con­cepts — ide­olo­gies, val­ues, belief sys­tems — become acces­sories in the wardrobe of one's identity.
This slip­page is height­ened by our pre­vail­ing modes of com­mu­ni­cat­ing with each oth­er — Face­book and Twit­ter — which encour­age us to mon­i­tor and mim­ic the most fash­ion­able pos­tures and atti­tudes as a means to build a per­son­al brand. Face­book urges us to curate an adver­tise­ment for our­selves by exhibit­ing our val­ues as things to be appraised and approved via the LIKE but­ton — a mech­a­nism that sug­gests that a chore­o­graphed pho­to of a friend's par­ty (LIKE!), a link to an inane YouTube video (LIKE!) and a group ded­i­cat­ed to a candidate's elec­tion (LIKE!) are of equal impor­tance. In this way, our actions — aes­thet­ic, polit­i­cal, or oth­er­wise — are no longer reflec­tions of val­ues, but are instead ways to dis­tin­guish our­selves as indi­vid­u­als. They are the frills and furbe­lows of a fash­ion sen­si­bil­i­ty our ​"friends" can mono­syl­lab­i­cal­ly sup­port or deny.
Look no fur­ther for the most recent instan­ti­a­tion of my generation's per­for­ma­tive pol­i­tics than last year dur­ing the Occu­py Wall Street move­ment. While it's true that cer­tain dis­parate fac­tions oper­at­ing under the Occu­py aegis did much good to advance wor­thy caus­es (for instance: the var­i­ous anti-fore­clo­sure cam­paigns and the Hur­ri­cane Sandy relief efforts in Brook­lyn), Occu­py ral­lies often func­tioned as hip get-togeth­ers where dis­si­dents could flaunt their lat­est fash­ions as they chant­ed protest bro­mides (see ​"What to Wear to a Protest" in the New York Times and ​"Occu­py Wall Street is a Fash­ion Show Mas­querad­ing as a Polit­i­cal Move­ment" from the Tele­graph). Par­tic­i­pat­ing in the move­ment lent you social cap­i­tal, a cur­ren­cy of cool. It was the civic equiv­a­lent of wear­ing a leather jack­et, a semi­on of your style.
What Wampole missed when she vivi­sect­ed the hip­ster was this aes­theti­ciza­tion of belief, this vogu­ing of val­ues. Because the real ques­tion here isn't one of irony or sin­cer­i­ty, cyn­i­cism or con­vic­tion. What should con­cern us most is that in the face of intran­si­gent pow­er, stony cor­po­rate hege­monies, and weak and ever-com­pro­mis­ing moral insti­tu­tions, my gen­er­a­tion (and Wampole's gen­er­a­tion) thinks our only viable recourse is to gussy up and strike a pose.
Bar­rett Swan­son
earned his MFA in fic­tion at the Uni­ver­si­ty of Wis­con­sin-Madi­son and now teach­es lit­er­a­ture and writ­ing at Edge­wood Col­lege. His work has appeared or is forth­com­ing in
Avery Anthol­o­gy, The Mil­lions
, and
Salt Hill
, among oth­er places.