James Thindwa, a Man Who Did What Needed to Be Done—And Said What Needed to Be Said
In These Times lost a friend. But his words live on.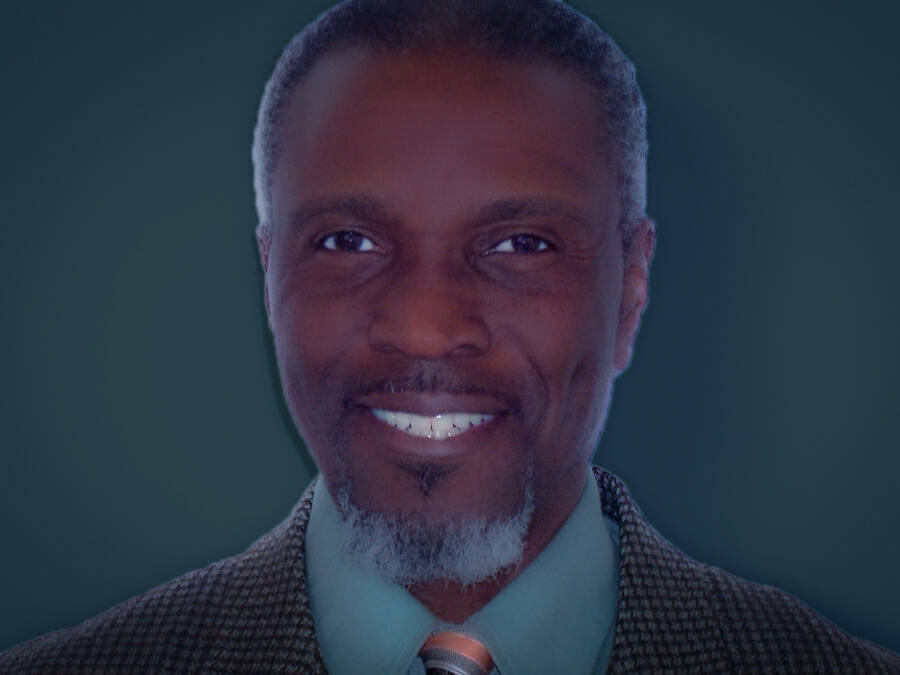 In These Times lost a friend on Jan­u­ary 19, with the pass­ing of James Thind­wa (1955 – 2020), a promi­nent Chica­go com­mu­ni­ty orga­niz­er and a long-time mem­ber of our board of directors.
James' voice in In These Times will be sorely missed. But like his organizing strategy and the influence it had on many, the words James wrote will survive through the people who read and reflected on his essays.
James was born in Harare, Zim­bab­we, grew up in Blan­tyre, Malawi, and at the age of 18 came to Amer­i­ca to attend Berea Col­lege in Berea, Ky. Mod­eled after Ober­lin Col­lege, Berea was the first inter­ra­cial and coed­u­ca­tion­al col­lege in the South.
In a mov­ing trib­ute to him, James' wife, the his­to­ri­an Martha Bion­di, wrote:
His pas­sion­ate com­mit­ment to fight­ing for social jus­tice and his belief in the pow­er of ordi­nary peo­ple to change their lives, and our world, will live on in the rich lega­cy he impart­ed to so many. …

A life­long activist and cham­pi­on of human rights, James fought in numer­ous strug­gles, includ­ing the anti-apartheid move­ment, immi­grant rights move­ment, anti­war move­ment and many cam­paigns for racial jus­tice. James was a firm believ­er in the respon­si­bil­i­ty of gov­ern­ment to tax the rich, defend the rights of work­ers, and pro­vide free health care for all and robust sup­port for the elder­ly. He refused the lure of cyn­i­cism and despair his whole life. He instilled in so many young orga­niz­ers a fer­vent belief in the pow­er of per­son­al and social transformation.
Pro­fes­sion­al­ly, James was best known as a com­mu­ni­ty and labor orga­niz­er, as Lee Sus­tar, a Chica­go activist, writes in Jacobin. James served as the exec­u­tive direc­tor of Chica­go Jobs With Jus­tice and, most recent­ly, as a nation­al orga­niz­er for the Amer­i­can Fed­er­a­tion of Teach­ers (AFT), where he worked to bring the Chica­go Teach­ers Union mod­el of bar­gain­ing for the com­mon good to AFT locals across the Midwest.
James was also a gift­ed writer; In These Times reg­u­lar­ly turned to him when events of the day demand­ed a dose of polit­i­cal san­i­ty. In the past decade, James wrote 26 arti­cles for In These Times, includ­ing sev­er­al editorials.
What fol­lows is a sam­pler of times James said what need­ed to be said:
In Jan­u­ary 2013, fol­low­ing Pres­i­dent Barack Obama's speech at his sec­ond inau­gu­ra­tion, James not­ed what Oba­ma did not say but should have said. In ​"Obama's Pro­gres­sive Agen­da: Miss­ing a Main Ingre­di­ent," he wrote, in part:
Notwith­stand­ing Obama's wel­come and reas­sur­ing polit­i­cal pos­ture in this moment, his wish list for pro­gres­sive trans­for­ma­tion is lack­ing a key item. The pres­i­dent has shown no inter­est in seri­ous­ly defend­ing orga­nized labor and union rights, even as Michi­gan, the ​"cra­dle of the labor move­ment" was instan­ta­neous­ly flipped into a ​"right-to-work" state. And this fol­lowed brazen attacks on work­ers in Wis­con­sin, Ohio and Indi­ana by GOP gov­er­nors in the ser­vice of cor­po­rate elites seek­ing a return to unfet­tered cap­i­tal­ism and unbri­dled exploita­tion of workers. …

The right to orga­nize is a core Demo­c­ra­t­ic (and demo­c­ra­t­ic) prin­ci­ple. It serves a fun­da­men­tal social jus­tice pur­pose, is uni­ver­sal­ly rec­og­nized, and is indis­pens­able to a healthy democ­ra­cy. Why are these con­sid­er­a­tions not com­pelling enough for the pres­i­dent to pick up this cause? …

Reviv­ing the pri­ma­cy of labor rights will require all part­ners in the pro­gres­sive move­ment to devel­op polit­i­cal savvy and the where­with­al to defend this endan­gered civ­il right. For a Demo­c­ra­t­ic pres­i­dent to declare a new pro­gres­sive renew­al with­out labor rights at its cen­ter is an embar­rass­ment for Democ­rats, and a betray­al of the rich his­to­ry of the country's pop­ulist social move­ments. Pay equi­ty, the work­ers' rights issue Oba­ma has focused on, is an impor­tant but safe issue for him. After all, who real­ly can oppose this? But pay equi­ty is not a sub­sti­tute for union rights. Where union orga­niz­ing can raise wages for all work­ers, pay equi­ty sim­ply guar­an­tees equal treat­ment. The work­ers can be equal in poverty.
In August 2016, fol­low­ing the Demo­c­ra­t­ic Nation­al Con­ven­tion that chose Hillary Clin­ton as the party's stan­dard bear­er, James took on Rep. John Lewis (D‑Ga.) and his fel­low mem­bers in the Con­gres­sion­al Black Cau­cus (CBC) in ​"The Black Polit­i­cal Estab­lish­ment Should Nev­er Have Giv­en Hillary Clin­ton a Blank Check." Today, with Lewis and a num­ber of oth­er mem­bers of the CBC jump­ing on the Joe Biden band­wag­on, his essay remains just as rel­e­vant. He wrote, in part:
Dur­ing a Con­gres­sion­al Black Cau­cus Polit­i­cal Action Com­mit­tee (CBC PAC) endorse­ment ses­sion for Hillary Clin­ton, Geor­gia con­gress­man and move­ment vet­er­an John Lewis ques­tioned Sanders' civ­il rights bona fides, declar­ing, ​"I nev­er saw him. I nev­er met him."

Why would Lewis take this odd tack, which dis­counts the con­tri­bu­tions of mul­ti­tudes who par­tic­i­pat­ed in the strug­gle with­out hav­ing per­son­al­ly met him? Because, of course, Lewis and the CBC were not mount­ing a real effort to sub­stan­tive­ly engage Sanders on racial pol­i­tics. They were stump­ing for Clinton.

… But that sup­port is part and par­cel of a decades-long encroach­ment of neolib­er­al­ism and its gospel of mar­ket infal­li­bil­i­ty on black pol­i­tics, and on the Demo­c­ra­t­ic Par­ty in general….

Neolib­er­al­ism has also neu­tral­ized the pas­sion­ate advo­ca­cy long a fea­ture of black lead­er­ship. Few black lead­ers beat the drum against the Democ­rats' right­ward drift, even though the party's aban­don­ment of the work­ing class dis­pro­por­tion­ate­ly affects black communities. …

The black polit­i­cal estab­lish­ment has fall­en prey to the same cor­po­rate influ­ence as the rest of the Demo­c­ra­t­ic estab­lish­ment. In 2010, the New York Times report­ed that the CBC Foun­da­tion, the non­prof­it arm of the CBC, raised $53 mil­lion over a five-year peri­od, much of it from cor­po­rate donors — Big Phar­ma, tele­com and finan­cial indus­tries. Most went to finance leisure activ­i­ties such as glitzy con­ven­tions, golf and casi­no jun­kets, and under­writ­ing the foundation's headquarters. …

Rashad Robin­son, exec­u­tive direc­tor of the activist group Col­or of Change and a crit­ic of the CBC, terms such prac­tices ​"civ­il-rights washing …

A real debate with­in the black com­mu­ni­ty over whom to sup­port would have sig­naled to Clin­ton and the Demo­c­ra­t­ic estab­lish­ment that the days of tak­ing black folks for grant­ed are over. … It would have aligned Black Amer­i­ca with the glob­al anti-elite polit­i­cal revolt cur­rent­ly under­way. … Instead of using the Sanders chal­lenge to make the can­di­dates com­pete for black votes, the black estab­lish­ment effec­tive­ly award­ed Clin­ton a no-bid con­tract. Sweet­heart deals are as bad in pol­i­tics as in commerce.
One of the things that most frus­trat­ed James, was a ten­den­cy on some parts of the Left to dis­count the impor­tance of elec­toral pol­i­tics or to call for the estab­lish­ment of a third par­ty. As he saw it, build­ing pop­u­lar move­ments went hand-in-hand with elec­toral activism.
In Octo­ber 2016, as the gen­er­al elec­tion loomed, James wrote ​"The Lux­u­ry of Opt­ing Out of This Elec­tion." He wrote, in part:
Few top­ics have gen­er­at­ed more spir­it­ed dis­cus­sion among its read­ers and writ­ers than how the Left should relate to the Demo­c­ra­t­ic Par­ty: whether to chal­lenge the neolib­er­al estab­lish­ment from with­in or to build a com­pet­ing polit­i­cal struc­ture from with­out. This is an old debate, but car­ries more rel­e­vance and urgency today than ever, giv­en the rise of a neo­fas­cist Repub­li­can pres­i­den­tial nominee.

A core mis­sion of left move­ments is to pro­mote the inter­ests of work­ing-class and mar­gin­al­ized com­mu­ni­ties. Yet for many such com­mu­ni­ties, this debate is far removed from every­day realities.

Peo­ple whose liveli­hoods can turn with an elec­tion don't have the lux­u­ry to wait for a mes­sian­ic third par­ty — or a polit­i­cal rev­o­lu­tion, for that mat­ter — to res­cue them. As just one exam­ple, for those mak­ing min­i­mum wage, this elec­tion could make the dif­fer­ence between their pay plum­met­ing (if Trump car­ries through on abol­ish­ing the fed­er­al floor of $7.25 per hour) or dou­bling (if Hillary Clin­ton makes good on the Demo­c­ra­t­ic Par­ty plat­form promise, pushed through by the Sanders cam­paign, to raise the min­i­mum to $15). On pure­ly human­i­tar­i­an terms, pro­gres­sives must help ensure relief for vul­ner­a­ble com­mu­ni­ties by vot­ing with­out apol­o­gy for the can­di­date — yes, Hillary Clin­ton — who will embrace a min­i­mum wage hike. …

Since its found­ing, In These Times has cham­pi­oned an inside-out­side strat­e­gy of polit­i­cal engage­ment — push­ing the Demo­c­ra­t­ic Par­ty left by work­ing through the elec­toral sys­tem while simul­ta­ne­ous­ly build­ing pop­u­lar move­ments. That strat­e­gy works. Out­side, the cli­mate move­ment forced Pres­i­dent Oba­ma to can­cel the Key­stone XL pipeline in Novem­ber 2015. Inside, the Sanders cam­paign pushed Clin­ton to aban­don her sup­port for the pro-cor­po­rate Trans-Pacif­ic Part­ner­ship. Should Clin­ton be elect­ed, it will be up to the pro­gres­sive move­ment, mobi­liz­ing on the out­side and orga­niz­ing on the inside, to encour­age her to tack to the left, rather than, as was her husband's wont, to the right.

Here at In These Times, we pledge to con­tin­ue to help build a nation­al pro­gres­sive move­ment by report­ing on con­di­tions on the ground and pro­vid­ing a forum to share strate­gies, solu­tions and lessons learned. As In These Times' 40 years on the beat demon­strate, we are up to this his­toric challenge.
James, a prin­ci­pled inter­na­tion­al­ist, did not believe ​"the ene­my of my ene­my is my friend." He was par­tic­u­lar­ly skep­ti­cal of those on the Left who, rather than con­demn polit­i­cal per­se­cu­tion and vio­la­tions of human rights wher­ev­er they occur, estab­lish a hier­ar­chy of oppres­sors, excus­ing despot­ic gov­ern­ments mere­ly because their lead­ers oppose Washington's impe­r­i­al designs. In August 2018, James took up the sub­ject of creep­ing fas­cism in ​"We Can Crit­i­cize U.S. Impe­ri­al­ism and Oppose Putin, Too." He wrote, in part:
Some on the Amer­i­can Left feel the atten­tion giv­en to the Trump-Putin alliance and the ongo­ing Mueller inves­ti­ga­tion is prob­lem­at­ic. The incred­i­ble phe­nom­e­non of a pres­i­dent who behaves like a Russ­ian intel­li­gence asset — his inabil­i­ty in Helsin­ki to crit­i­cize Russ­ian inter­fer­ence in U.S. elec­tions when asked — makes for riv­et­ing tele­vi­sion. But crit­ics argue the out­rage expressed by many pro­gres­sives toward Putin is overblown and hyp­o­crit­i­cal. The wall-to-wall media cov­er­age, they say, dis­tracts from under­re­port­ed crises local­ly and glob­al­ly, includ­ing racist police vio­lence, nuclear pro­lif­er­a­tion, domes­tic vot­er sup­pres­sion, the war in Syr­ia and so on.

Crit­ics also sug­gest the focus on the Mueller inves­ti­ga­tion comes at the expense of a poten­tial focus on Amer­i­can war­mon­ger­ing. They remind us that the Unit­ed States also inter­feres in oth­er coun­tries' elec­tions, and con­tend that peo­ple of col­or in the Unit­ed States are so besieged with oth­er con­cerns that Trump's Russ­ian con­nec­tions are of lit­tle inter­est or import. But as pro­gres­sives, we should be able to walk and chew gum at the same time.

Those on the Left who crit­i­cize Russ­ian inter­fer­ence and Putin's author­i­tar­i­an pos­tur­ing — his xeno­pho­bia, racism, homo­pho­bia and sex­ism — are sim­ply being con­sis­tent, resist­ing the bad ​"camp­ist" habit of con­fus­ing prin­ci­pled anti-impe­ri­al­ism with reflex­ive sup­port for Washington's antagonists.

… A tru­ly inter­na­tion­al­ist Left must per­sist in resist­ing reac­tionary glob­al actors everywhere.
James' voice in In These Times will be sore­ly missed. But like his orga­niz­ing strat­e­gy and the influ­ence it had on many, the words James wrote will sur­vive through the peo­ple who read and reflect­ed on his essays. His is a lega­cy In These Times is hon­ored to have con­tributed to.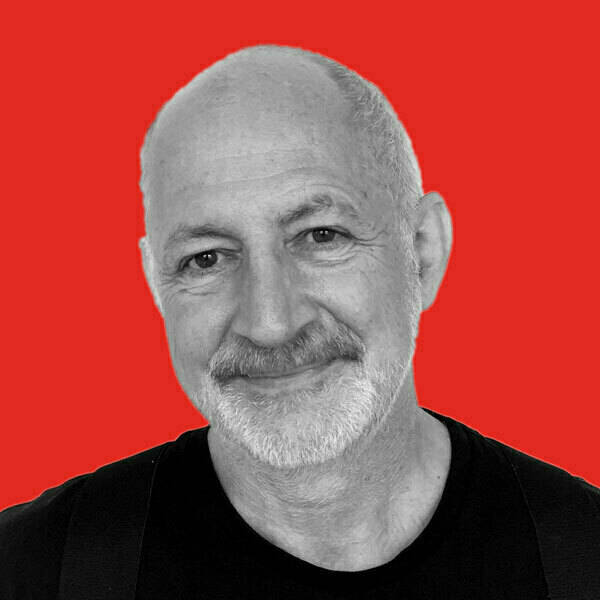 Joel Blei­fuss, a for­mer direc­tor of the Peace Stud­ies Pro­gram at the Uni­ver­si­ty of Mis­souri-Colum­bia, is the edi­tor & pub­lish­er of In These Times, where he has worked since Octo­ber 1986.