Jeff Bezos Is Very Afraid of Bernie Sanders. The $15 Wage Victory Is Proof.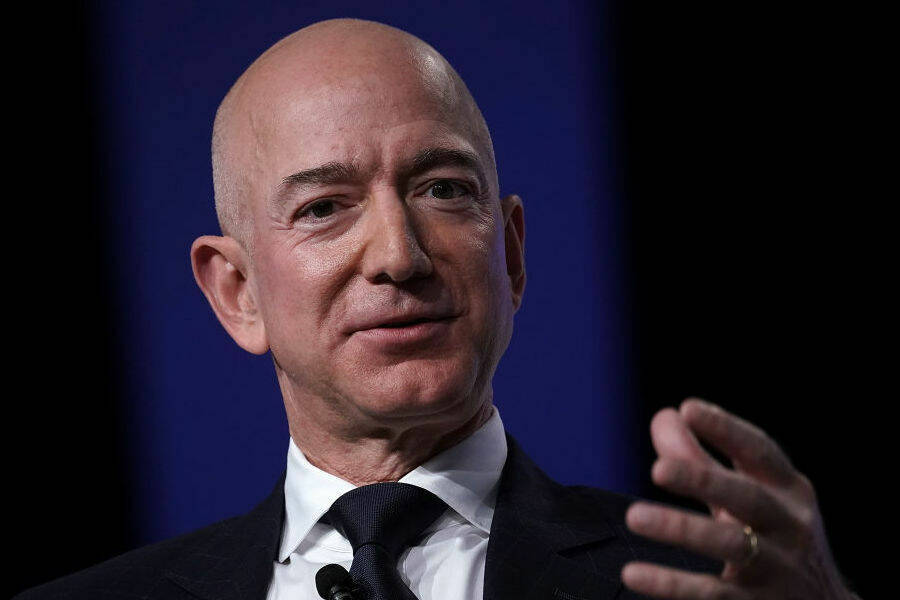 Last month, Bloomberg colum­nist Noah Smith argued that Sanders's recent agi­ta­tion against Ama­zon and its CEO Jeff Bezos, specif­i­cal­ly his ​"Stop BEZOS Act," ​"seems to be much more about grand­stand­ing and point­ing fin­gers than about actu­al solu­tions to help vul­ner­a­ble Amer­i­can workers."
The inter­net nev­er for­gets, and after Amazon's announce­ment on Wednes­day that it would raise its work­ers' start­ing wages across the board to $15 — affect­ing over 250,000 employ­ees plus 100,000 sea­son­al work­ers — peo­ple were also hap­py to note that Smith had been proven extreme­ly wrong.
The raise comes after Sanders has waged a cam­paign of pub­licly sham­ing Bezos and Ama­zon. Bezos is the world's rich­est man, worth $165 bil­lion. Bezos might become a tril­lion­aire in our life­times. The city of Flint still doesn't have clean drink­ing water and Jeff Bezos might not be both­ered to pick up a bil­lion dol­lars if he found it lying in the street.
So Sanders has called him out repeat­ed­ly, from the Stop BEZOS Act to his recent ​"CEOs vs. Work­ers" town hall. The sham­ing worked, as Bezos him­self basi­cal­ly acknowl­edged when he stat­ed on the occa­sion of the announce­ment, ​"We lis­tened to our crit­ics." Ama­zon still isn't union — the thing Bezos like­ly dreads most — but he caved on a major wage demand. He was forced to give up his mon­ey to his workers.
Sanders has not waged this cam­paign alone, of course. Work­ers have agi­tat­ed and orga­nized around this issue for years. With­out the Fight for $15, we wouldn't even be talk­ing about a $15 min­i­mum wage as a real­is­tic demand, much less win­ning it in cities and states and at cor­po­ra­tions around the coun­try; with­out the agi­ta­tion of ware­house work­ers employed by or (often improp­er­ly) sub­con­tract­ed by com­pa­nies like Ama­zon and Wal­mart, Bernie would not be talk­ing about these issues. As Jere­my Cor­byn tweet­ed ear­li­er today, ​"Ama­zon didn't gift this, work­ers organ­ised for it."
But the news mer­its reflect­ing on Smith's point about the util­i­ty of fig­ures like Bernie Sanders ​"grand­stand­ing and point­ing fin­gers" at the ultra­rich — and how that grand­stand­ing and fin­ger-point­ing, when car­ried out in rela­tion­ship with the work­ing-class move­ment, can be suc­cess­ful­ly used by social­ists to win real vic­to­ries even when we are just a small minor­i­ty with lit­tle for­mal power.
Smith pro­posed oth­er options for Ama­zon crit­ics like Sanders to help the company's work­ers, some of which are good (rais­ing the min­i­mum wage), some of which aren't (boost­ing the Earned Income Tax Cred­it). But that approach isn't what got the goods here.
Think about the steps that brought us to this point. As part of his fight against Ama­zon, Sanders intro­duced a bill called the ​"Stop BEZOS Act." That is, a sit­ting US sen­a­tor intro­duced a bill that tar­get­ed the world's rich­est man in its very name.
Sanders said, here is a very rich man. This man's name is Jeff Bezos. Bezos is going about his busi­ness, doing his rich man thing, tak­ing untold bajil­lions that he nev­er toiled to earn. Sanders intro­duced leg­is­la­tion whose title com­mu­ni­cat­ed, ​"we need to stop Jeff Bezos from doing this."
Smith seems queasy about class-strug­gle rhetoric. I under­stand the sen­ti­ment. I'm from the Mid­west — I real­ly hate con­flict. I'd much pre­fer that we could con­vince a bil­lion­aire like Bezos through rea­son­able con­ver­sa­tion that his hoard­ed Scrooge McDuck-sized piles of gold are hurt­ing lots of peo­ple: ​"Don't you think you should prob­a­bly just hand that mon­ey right on over to us?" But rich peo­ple like their mon­ey and don't want to give it to us. We can't just ask for it nicely.
What mat­tered in Sanders's pro­posed leg­is­la­tion was not so much its con­tent, which you could quib­ble with. The bill tar­get­ed com­pa­nies like Ama­zon for pay­ing work­ers so lit­tle that they qual­i­fied for pub­lic ben­e­fits, right­ful­ly argu­ing against the gov­ern­ment sub­si­diz­ing their low wages but also per­haps fur­ther stig­ma­tiz­ing ben­e­fits users. But what mat­tered was the direct­ness with which the bill and the rest of Sanders's near-dai­ly crit­i­cism tar­get­ed Bezos.
Unfor­tu­nate­ly, we won't be able to name and shame our way to social­ism. We need to build a work­ing-class move­ment who can not only iden­ti­fy their boss­es and the oth­er filthy rich peo­ple that run our soci­ety and scream out ​"you suck" at them from the moun­tain­tops but shut off those boss­es' prof­its by tak­ing action like strik­ing. We need a mass move­ment against Brett Kavanaugh and cli­mate change and mass incar­cer­a­tion and all the oth­er evils we're afflict­ed by. There's no sub­sti­tute for it.
But that's anoth­er thing that's so impor­tant to note about Sanders. He didn't just use his bul­ly pul­pit to wage one-man class strug­gle against Bezos — a lone, brave social­ist against a lone greedy bil­lion­aire. Sanders has an activist ori­en­ta­tion to his posi­tion in the Sen­ate and to the work­ers' move­ment that is chomp­ing at the bit to raise hell at Ama­zon. With­out the loom­ing threat of work­ers dis­rupt­ing busi­ness as usu­al at Ama­zon, Bernie's ful­mi­nat­ing about Bezos wouldn't have much teeth to it. But because he has that con­nec­tion, and because his rhetoric is so direct, Sanders is able to punch well above his weight when going after Bezos.
Sanders is the only social­ist cur­rent­ly in Con­gress. He won't find many cospon­sors for a ​"Social­ism in Our Time Act" in the near future. But this hasn't stopped him not only from con­vinc­ing Bezos to pay $15 but from help­ing affect mas­sive soci­ety-wide shifts in pub­lic per­cep­tions of issues like Medicare for All and free col­lege for all.
Sanders's two biggest issues in his 2016 pres­i­den­tial cam­paign were Medicare for All and free col­lege for all. What do Amer­i­cans think about those issues in 2018? A recent Reuters poll found that a whop­ping 84.5 per­cent of Democ­rats and even 51.9 per­cent of Repub­li­cans back Medicare for All. Free col­lege found sim­i­lar num­bers: 78.9 per­cent of Democ­rats and 41.1 per­cent of Repub­li­cans were in favor.
Who would have thought three years ago that we would have not just a major­i­ty of Amer­i­cans, but a major­i­ty of Repub­li­cans telling poll­sters they back Medicare for All, with sup­port for free col­lege not far behind? These two issues have gone from leg­isla­tive pipe dreams to what should be lit­mus tests for Democ­rats. If mas­sive majori­ties of Demo­c­ra­t­ic vot­ers back Medicare for All and free col­lege for all, how could any elect­ed Demo­c­rat jus­ti­fy not cam­paign­ing hard on these issues?
Again, Sanders hasn't waged these fights alone. On health care for all, for exam­ple, health work­ers' unions and activist groups like Nation­al Nurs­es Unit­ed and Physi­cians for a Nation­al Health Pro­gram have been fight­ing for a long time. But he did take this movement's demands and talk about them end­less­ly and direct­ly from his mas­sive nation­al plat­form as sen­a­tor and pres­i­den­tial candidate.
He argued that we don't have Medicare for All or high­er wages for Ama­zon work­ers because there are rich peo­ple who ben­e­fit from us not hav­ing them. He argued this on a nation­al plat­form to mil­lions of peo­ple. This com­bi­na­tion of activist demands trum­pet­ed from a nation­al plat­form allowed both groups to become greater than the sum of their parts. And to play his role prop­er­ly here, he point­ed the fin­ger direct­ly at the world's fore­most plunderer.
"Demo­c­ra­t­ic social­ists," Smith writes at the end of his col­umn, ​"have focused a lot on optics and on high-pro­file denun­ci­a­tions of the rich." He's cor­rect, we have. Wednesday's announce­ment from Ama­zon shows pre­cise­ly why denounce­ments of the rich — prefer­ably by name, on a very large nation­al pub­lic plat­form by a pub­lic fig­ure, and in con­cert with a work­ing-class move­ment — are a very good idea.
This sto­ry was first pub­lished on Jacobin.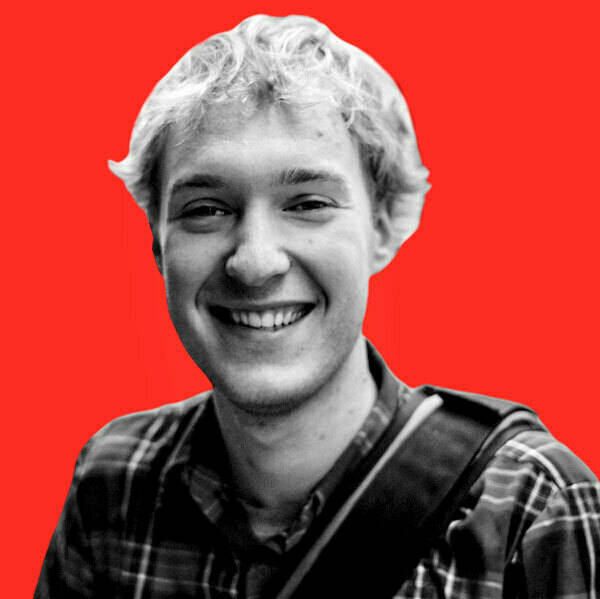 Mic­ah Uet­richt is the deputy edi­tor of Jacobin mag­a­zine and host of its pod­cast The Vast Major­i­ty. He is a con­tribut­ing edi­tor and for­mer asso­ciate edi­tor at In These Times. He is the author of Strike for Amer­i­ca: Chica­go Teach­ers Against Aus­ter­i­ty (Ver­so 2014), coau­thor of Big­ger Than Bernie: How We Go From the Sanders Cam­paign to Demo­c­ra­t­ic Social­ism (Ver­so 2020), and is cur­rent­ly at work on a book on New Left­ists who ​"indus­tri­al­ized." He pre­vi­ous­ly worked as a labor orga­niz­er. Fol­low him on Twit­ter at @micahuetricht.